What is Piff The Magic Dragon's net worth?
Introduction
Piff The Magic Dragon (real name – John van der Put) is a British comedian and magician whose routine as Piff consists of deadpan humor. John usually performs the act with a chihuahua named Mr. Piffles, that he dresses in a dragon costume.
He has broken Edinburgh records for the highest box office takings in a single night, performed in cabaret with Stephen Merchant, and appeared in the West End with La Soiree.
In the present day, Piff lives in Las Vegas and is a resident at The Flamingo (a casino and hotel that is owned by Caesars Entertainment Corporation). John is assisted by "Francis the Squire" and showgirl Jade Simone.
Biography
He was born on June 9, 1980, in South East London, England.
Piff became a member of The Magic Circle (a British organization that is dedicated to promoting and advancing the art of magic) and was one of the youngest members to have lectured there.
After working in IT for about two years, John started to learn performance methods as a drama student at the Central School of Speech and Drama.
He said:
"For a long time, I went to university and then I got a job in IT for a couple of years. It was only when I was 25 and had been quite horribly ill that I decided to jack it all in and go for it."
Piff continued:
"In retrospect, it was a strange choice spending so much time setting up Plan B when I hadn't given Plan A the time, attention and investment it needed in order to work."
With Lucy Cullingford, Maya Politaki, and Alexis Terry, Piff founded "standnotamazed," a theatrical cabaret company. It was nominated for the Festival's Best New Writing Award. In addition, it won the 2009 Buxton Festival Fringe's award for Best Production.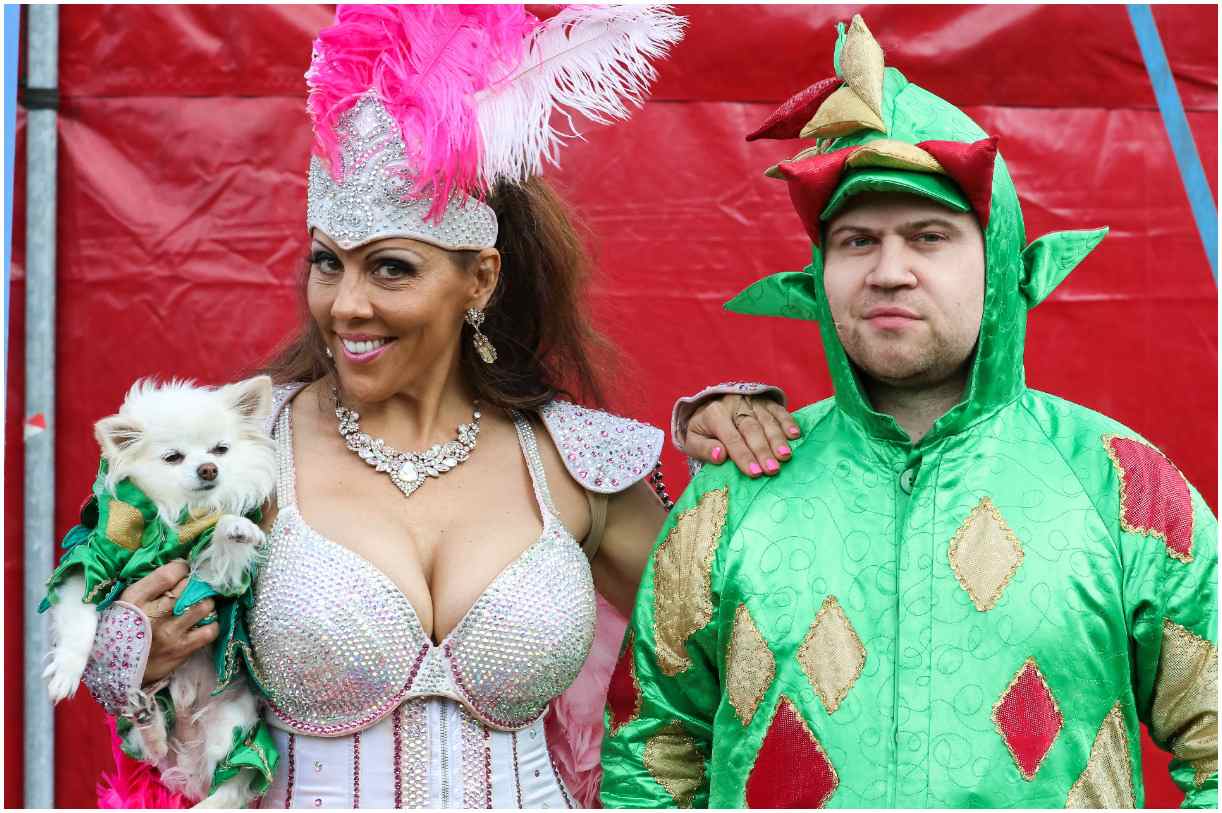 In 2008, John created the stage persona of "Piff the Magic Dragon," dressing in a red, green, and yellow dragon costume. Piff is helped by a chihuahua in a matching dragon costume called "Mr. Piffles."
During an interview, John said about his chihuahua:
"Getting him turned out to be one of the best things that I've done."
"Piff the Magic Dragon" character was created when John was the only one to arrive in costume at a fancy dress party. He said:
"I grasped the dragon with both hands. I wanted to see how far I can go with this."
In 2011, John appeared on the first season of Penn & Teller: Fool Us.
READ MORE: Is David Packouz married?
America's Got Talent
In May 2015, he appeared on the tenth season of NBC's America's Got Talent. John reached the Top 10. His audition video on AGT has been watched more than 4 million times online.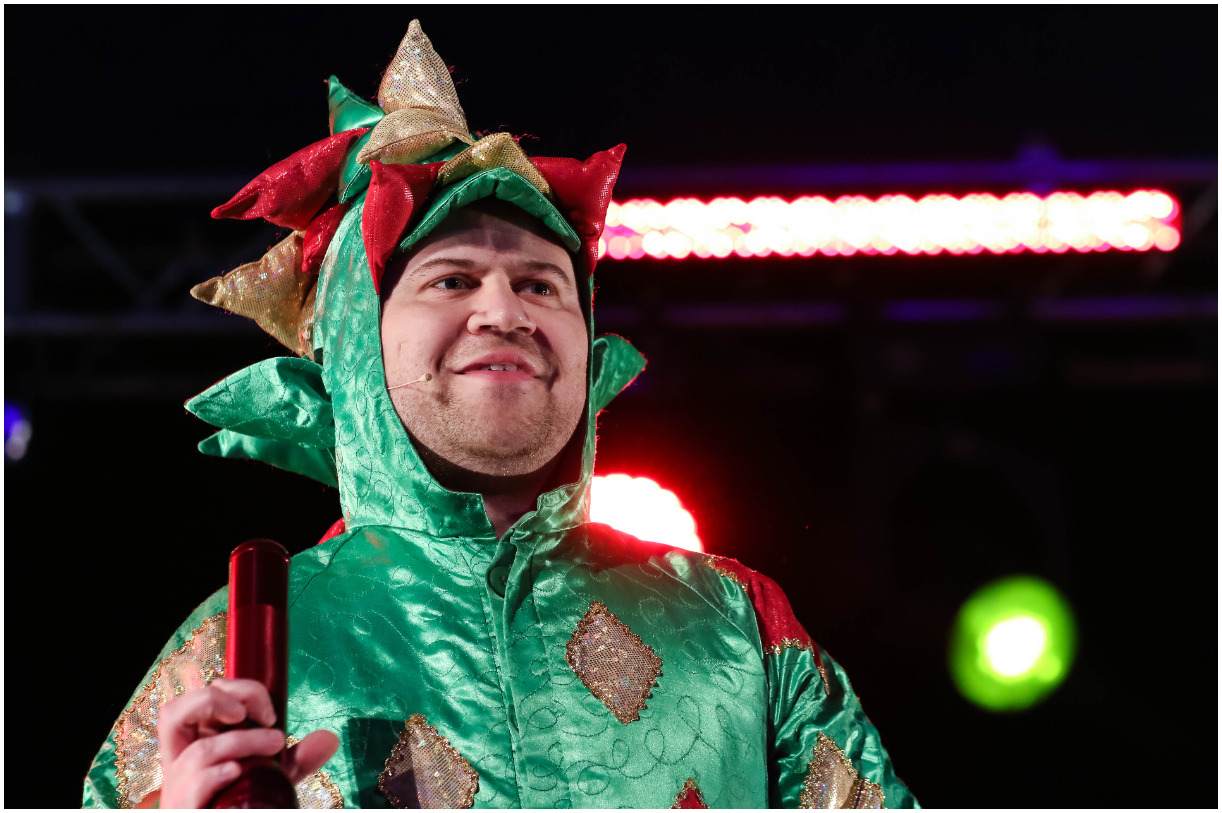 Piff says of America's Got Talent:
"They chased me hard and after a while I realised they understood what I was doing, they were shooting it well."
John later added:
"I loved that show."
Piff returned as a guest performer on America's Got Talent's 2016 AGT Holiday Spectacular as well as in 2017 during Season 12.
Podcast
John, Francis the Squire, and Jade Simone have launched a popular podcast known as "The PiffPod." The podcast consists of a three-way conversation fantasia on the absurdities of life and whatever is annoying John at the moment. It can be found on Apple Podcasts.
READ MORE: Biography of Lena Miro
Trivia
His solo show has had a national tour of Australia and the United Kingdom, two sell-out seasons at Soho Theatre in London's West End, and five record-breaking runs at the Edinburgh Fringe.
In 2017, John made a guest appearance on an episode of the magic competition television program Penn & Teller: Fool Us.
In 2013, the Circle inducted him into their "Inner Ring with Gold Star."
He credits Fay Presto (a British magician and member of The Inner Magic Circle) for enabling him to become a professional magician.
John had a role in Derek Walcott's production of Seamus Heaney's The Burial at Thebes at Shakespeare's Globe.
Derek Walcott was a playwright and poet. His works include the Homeric epic poem Omeros, which many critics view "as Derek's major achievement." From 2010 to 2013, Walcott served as Professor of Poetry at the University of Essex.
When he was young, Van der Put was inspired to become a magician after watching Jerry Sadowitz on the show – "Stuff the White Rabbit." He said:
"When I was a kid, I would do it as a hobby. Then I sort of never really wanted a job—I was always too lazy to get a job."
Van der Put continued:
"I ended up trying to do magic for a living. And over the years, that turned into my full-time job."
He has been a magic consultant to Penn and Teller, American entertainers and magicians.
Another famous comedian is Big Mike Geier (better known as Puddles Pity Party).
READ MORE: Latte ASMR Net Worth
Piff The Magic Dragon – Net Worth
John earns most of his wealth from selling tickets to his show (the price ranges between $47 and $78) at the hotel Flaming as well as to his tours in the United States. He said:
"We do about 250 shows in Las Vegas a year, and then we tour all over North America on most weekends."
Piff went on to say:
"People come to Vegas and they find out about the show, and, hopefully, when they go home we eventually end up in their hometown."
Moreover, he sells merch (like t-shirts, posters, and toys) on his website.
Therefore, Piff The Magic Dragon has an estimated net worth of $1 million.
READ THIS NEXT: Who is Skyla Jay Carpenter?
References

https://www.ajc.com/piff-the-magic-dragon-rides-the-wave-dragon
https://londonist.com/piff-the-magic-dragon-cabaret
https://www.petaluma360.com/piff-the-magic-dragon