Rob Pelinka is an American sports agent, lawyer, and the general manager of the Los Angeles Lakers since 2017.
Biography
Pelinka was born on December 23, 1969, in Chicago, Illinois, USA. He said about his father:
"When I was 10, my dad would bring me to Big Ten games against Michigan, Illinois, Minnesota, Michigan State, all the great teams."
He went to Lake Forest High School.
While in high school, Rob was named MVP in a four-game tournament. In that tournament, he recorded a tournament record of 139 points and made all 41 of his free throws.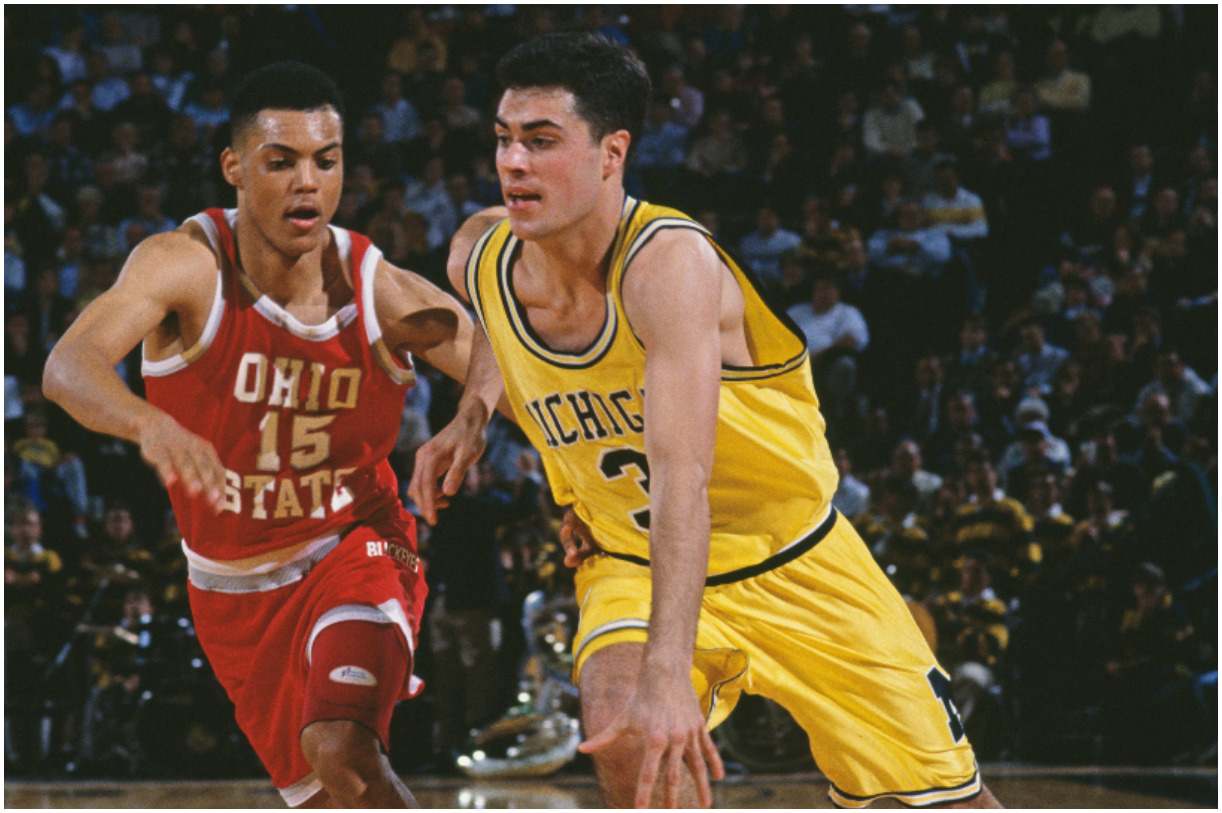 In April 2013, Rob was inducted into Lake Forest High School's wall of fame.
In 1994, Pelinka earned a Bachelor of Business Administration from the University of Michigan Ross School of Business.
In 1996, he earned a Juris Doctor cum laude from the University of Michigan Law School. While in college, Pelinka was a member of three National Collegiate Athletic Association Final Four teams.
While in law school, Rob interned for Winston & Strawn LLP.
Kobe Bryant
In 2003, Pelinka had become Kobe Bryant's agent. Later, Rob had become the godfather of Bryant's daughter, Gianna Bryant.
He also negotiated a contract for Kobe to remain with the Los Angeles Lakers for $136.4 million over 7 years.
After Kobe's death, Rob said in a statement:
"There has been an amputation of part of my soul. He was, simply put, the most inspirational athlete of our time."
Pelinka went on to say:
"What the world may not know, is that he was also the best friend anyone could ever imagine."
He said in a different interview:
"The day after Kobe was gone, I was at home and feeling totally lost."
Rob added: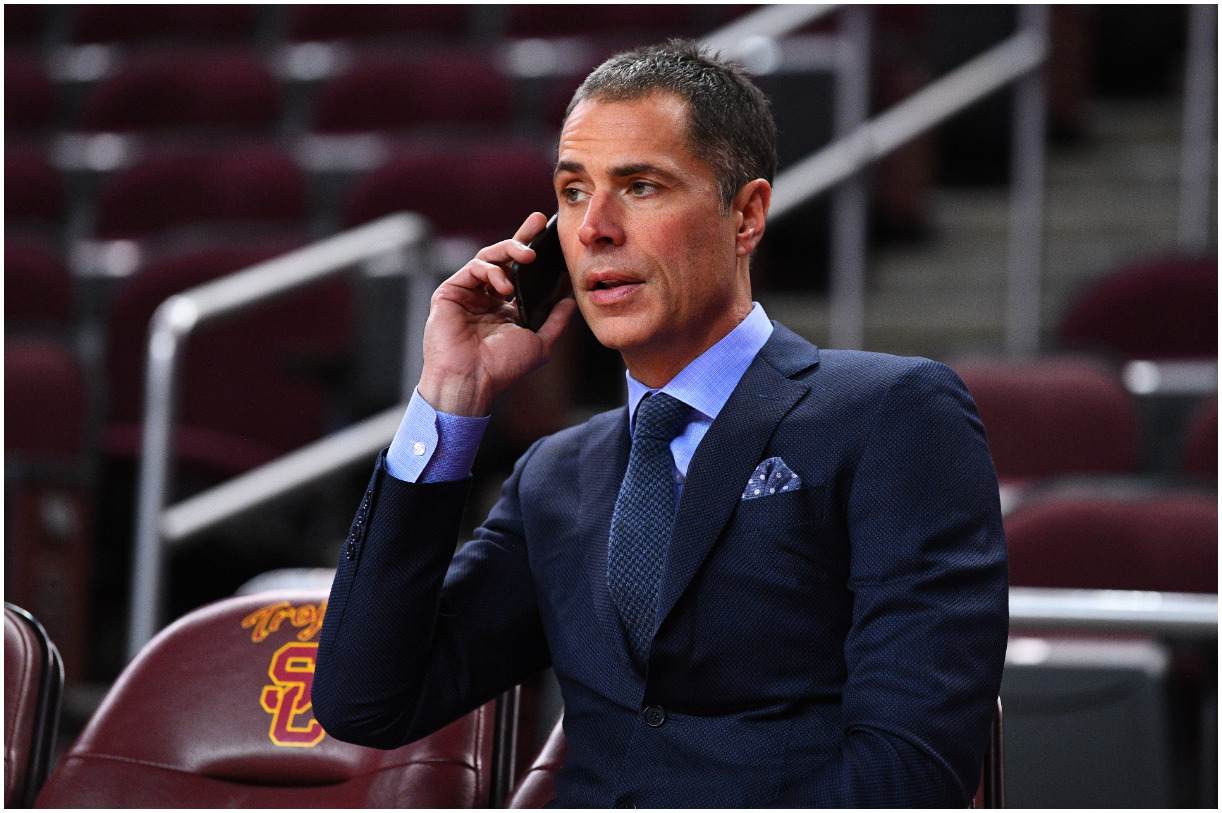 "I couldn't imagine life without the strength and guidance of my best friend."
In March 2020, Pelinka and Kobe's wife, Vanessa, have filed legal documents to modify Bryant's trust, due to the fact that it hasn't been updated after his daughter Capri's birth.
Los Angeles Lakers
On March 7, 2017, Rob was hired as the general manager of the LA Lakers. His hiring was much more surprising since he had never worked as a general manager.
Kobe was instrumental in Rob's appointment as Lakers GM. According to a high-ranking NBA team executive:
"Kobe obviously had influence in getting Pelinka pushed through the door."
Magic Johnson
On February 21, 2017, Magic Johnson was appointed as the president of basketball operations for the LA Lakers. On April 9, 2019, Magic resigned from the Los Angeles Lakers.
In May 2019, Magic laid the blame for his resignation on Rob, who he feels "betrayed" him. Johnson said:
"So, I start getting calls from my friends outside of basketball saying those things now were said to them outside of basketball."
Magic continued:
"Now not just in the Laker office anymore, now it's in the media and so on."
Pelinka responded to criticisms levied by Johnson:
"It's saddening and disheartening to think he believes things that are a misperception."
Rob also said:
"I have talked to him several times since he decided to step away."
Pelinka added:
"We've had many joy-filled conversations, so these things are surprising to hear and disheartening."
In December 2019, Magic said for the Los Angeles Times:
"Things happened, forgive and forget. I've moved past that, so did Rob."
Wife
Rob Pelinka is married to Kristin Pelinka.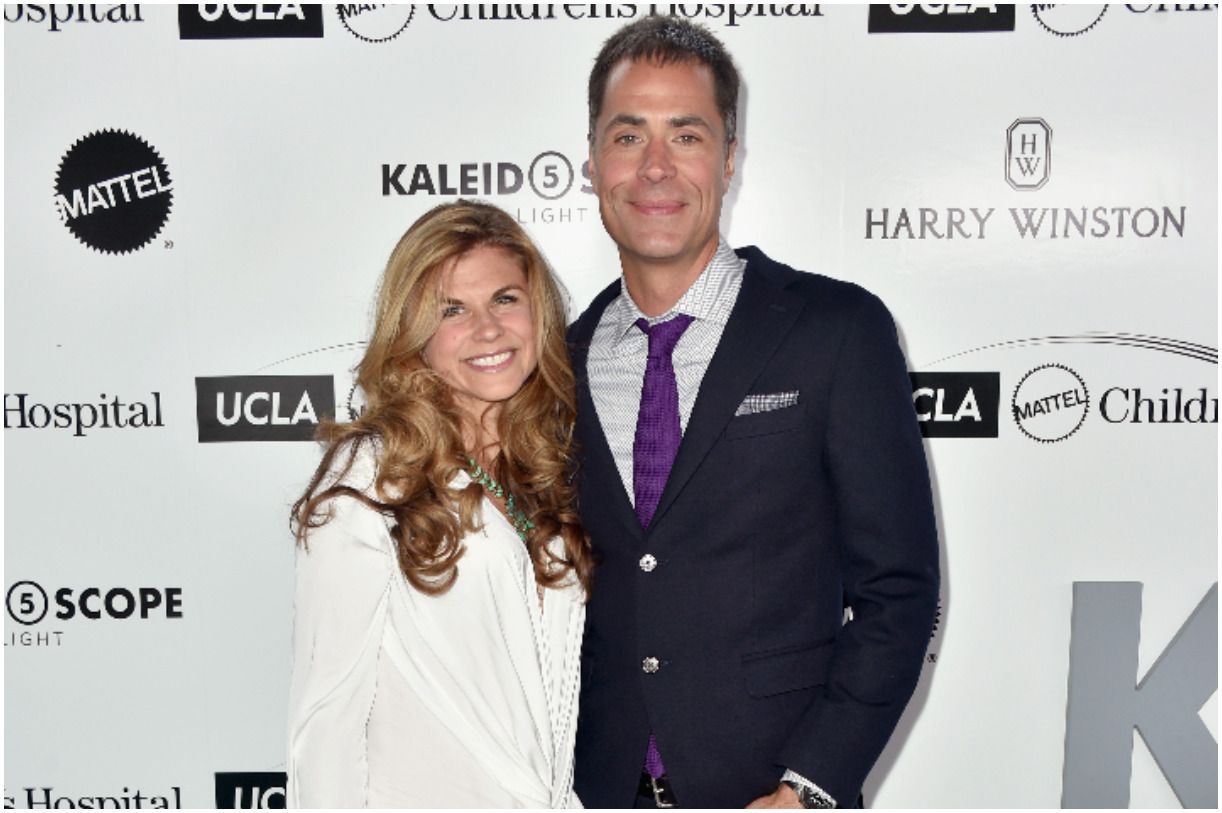 She is a pediatrician who completed her residency at Cedars Sinai Medical Center in Los Angeles. Kristin earned her M.D from David Geffen School of Medicine at the University of California, Los Angeles. Kristin specialized in international medicine, special needs children, behavioral issues, and child development.
READ MORE: Biography of Brandon Turner
Children
Rob and Kristin have two children: a daughter, named Emery, and a son, named Durham.
Height
Pelinka is 6 ft 6 in (198 cm) tall.
Quotes
"Lakers franchise has such historic success, and Magic [Johnson] and I know that it is our job to continue to foster that and drive it."
READ MORE: Naval Ravikant Net Worth
"I learned that he [Kobe Bryant] had secretly reached out to the club's pro for private lessons and then didn't share any of them with me. Typical Mamba mentality."
Rob Pelinka – Net Worth & Salary
Pelinka earned most of his wealth from working as the president of The Landmark Sports Agency and the general manager of the Los Angeles Lakers.
Some of the NBA players that he represents are – Eric Gordon, Buddy Hield, James Harden, Channing Frye, Dante Exum, Trevor Ariza, Kobe Bryant, Marquese Chriss, Avery Bradley, and Chris Bosh.
According to Sports Illustrated, Pelinka's primary clients bring him more than $14.5 million for his services.
For example, through Harden's contract ($118 million) with the Houston Rockets alone, Rob will receive $4.72 million through 2020.
Pelinka's salary at Los Angeles Lakers is about $5 million per year. Therefore, Rob Pelinka has an estimated net worth of $30 million.
Featured image source – © Guliver / Getty Images.
READ THIS NEXT: Is Ryan Holiday Married?