Robert Plant is a British singer best known as the lead singer of the rock band Led Zeppelin.
Biography
He was born on 20 August 1948, in West Bromwich, Staffordshire, England, as Robert Anthony Plant.
His father worked in the Royal Air Force during WWII.
Robert went to the King Edwards School in Stourbridge.
In 1967, Plant and drummer John Bonham formed a group called the Band of Joy.
Led Zeppelin
Led Zeppelin formed as a supergroup in 1968, set up by guitarist Jimmy Page, drummer John Bonham, keyboardist John Paul Jones, and vocalist Robert Plant. They played for the first time together as The New Yardbirds.
On September 7th, 1968, the rock band played their first live show ever in Gladsaxe, Denmark.
Led Zeppelin disbanded in 1980 after John Bonham's accidental death.
In 1969, the band released the self-entitled debut album via Atlantic Records. Jimmy said that the album took 36 hours of studio time to create. It peaked at #1 on Spanish Albums Chart. The album was followed by Led Zeppelin II (22 October 1969) and Led Zeppelin III (5 October 1970).
In 1973, their fifth album, Houses of the Holy, was released.
On August 15, 1979, Led Zeppelin released the final studio album, titled – "In Through the Out Door." It reached #1 on the Canadian RPM Albums Chart, New Zealand Top 50 Albums Chart, US Billboard 200, and UK Albums Chart. The album sold over 6 million copies.
On December 4, 1980, Led Zeppelin disbanded about two months after Bonham passed away.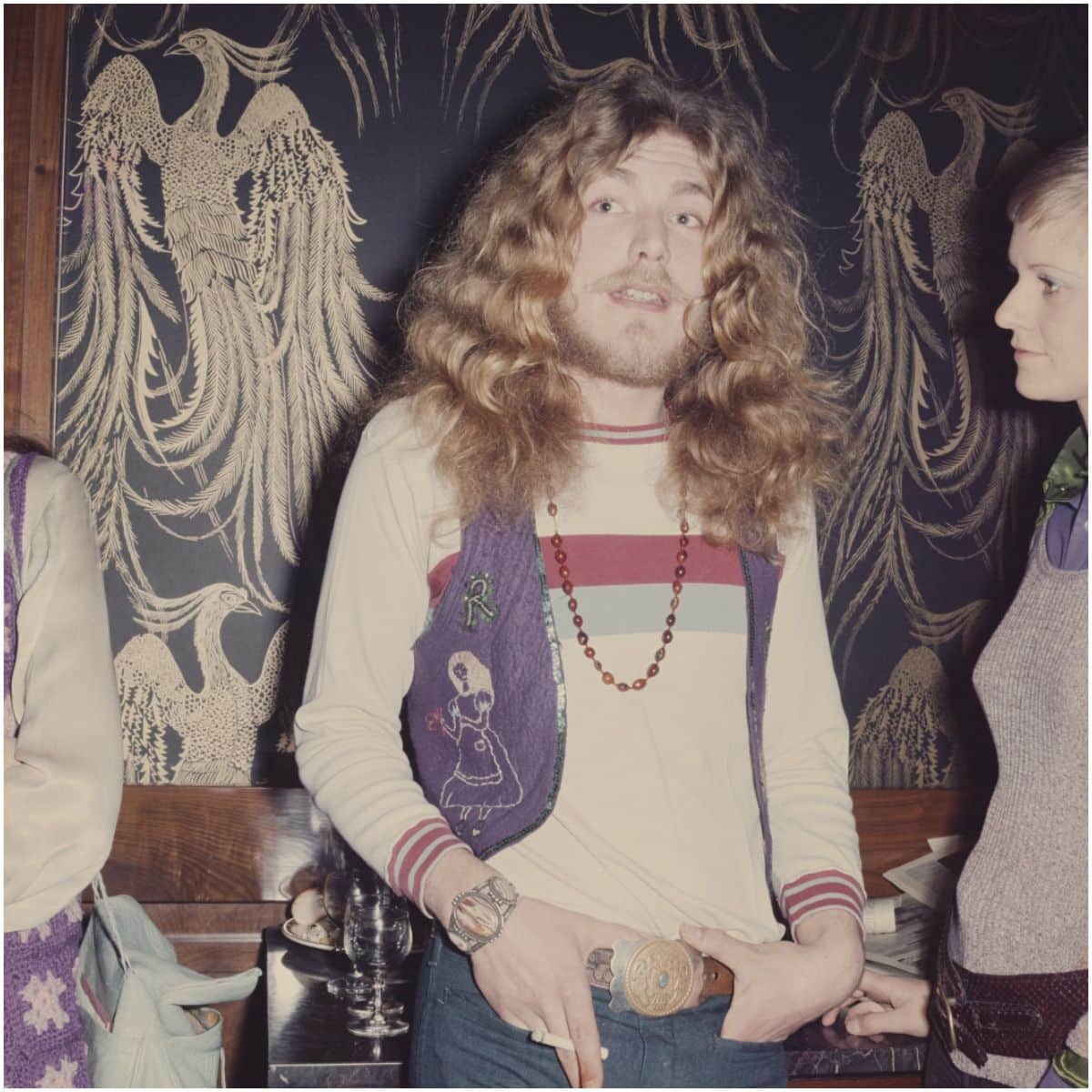 In 1982, Plant released his debut solo album, titled – "Pictures at Eleven." It Speaker at #2 on UK Albums Chart. Phil Collins played drums for several songs.
On July 11, 1983, Robert released an album called – "The Principle of Moments." It was followed by "Shaken 'n' Stirred" in 1985 and "Now and Zen" in 1988.
In 1995, Plant was inducted into the Rock and Roll Hall of Fame.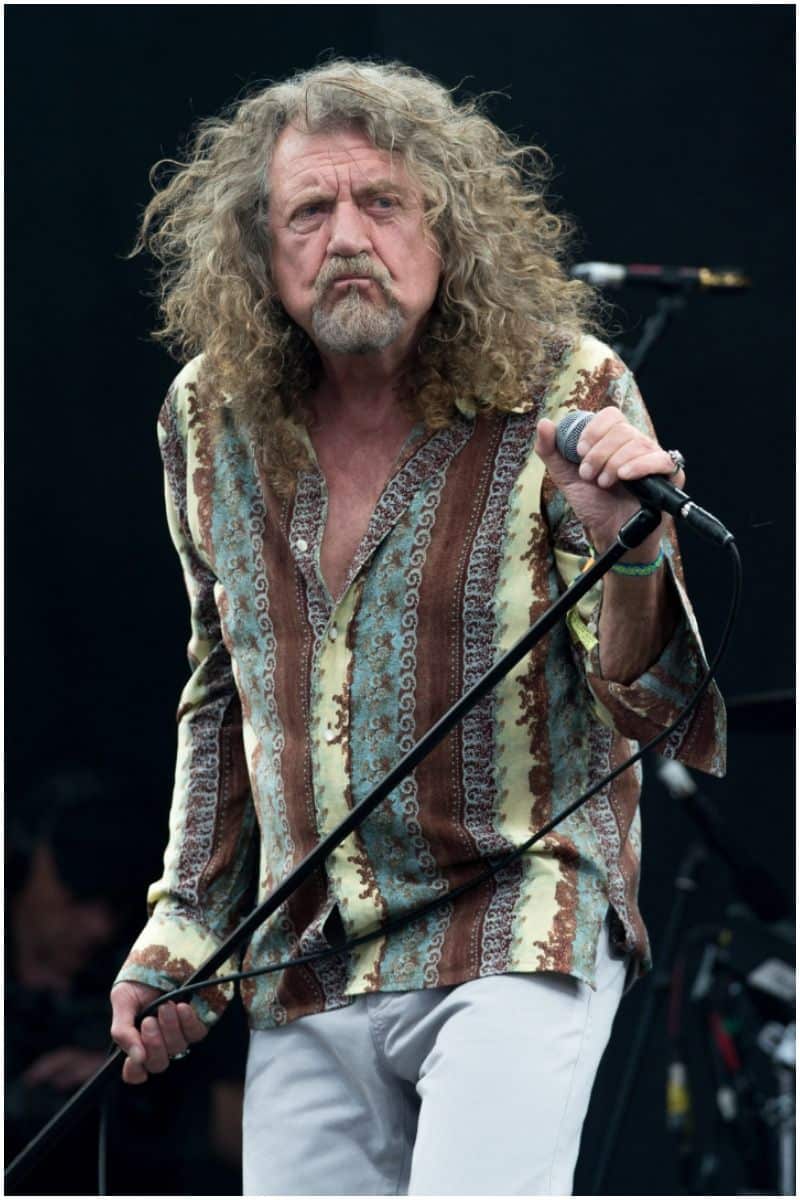 In January 2009, Robert was voted the greatest voice in rock by listeners of DAB radio station Planet Rock. In the same year, he received a royal honor from Prince Charles at Buckingham Palace.
In August 2009, he became the Vice-President of Wolverhampton Wanderers.
In 2016, he portrayed Rubber Plant in one episode of the TV series "Stella."
In 2018, Plant was the recipient of the UK Americana Lifetime Achievement Award at the 2018 UK Americana Awards.
In 2019, Robert formed a band called "Saving Grace."
Wife
On November 9, 1969, Robert Plant married Maureen Wilson at the Roundhouse, a venue Led Zeppelin played earlier that evening.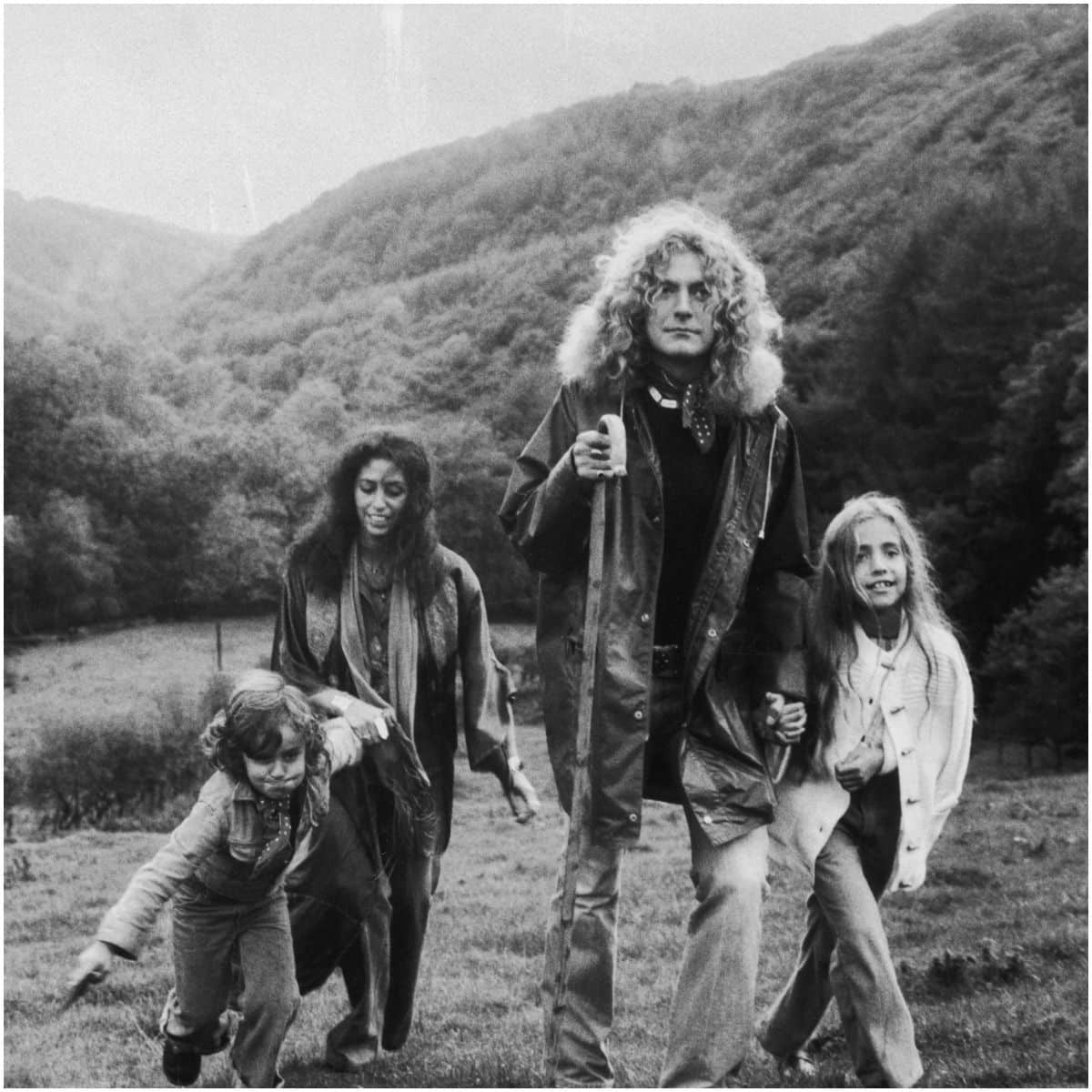 He first met his wife in 1966 at a Georgie Fame concert. She was working as a qualified nurse when before they meet.
The two had three children:
daughter Carmen Jane (b. in 1968);
son Karac Pendragon (b. in 1972);
son Logan Romero (b. in 1979).
In 1975, Robert and Maureen were involved in a car accident while visiting Rhodes, the largest of the Dodecanese islands of Greece.
On June 26, 1977, his son Karac passed away.
The song "All My Love," co-written with John Paul Jones, is a tribute to him. It is one of only two songs released by Led Zeppelin that Page was not involved in writing.
Robert and Maureen divorced in August 1983.
In 1991, Plant and Shirley Wilson (sister of Maureen) had a son, Jesse Lee.
In 2012, Robert said that "elopes" with singer Patty Griffin. "I eloped and ran off to Texas," Robert said at the time.
"He was just referring to the fact that he's been residing in Texas," his manager explained.
READ MORE: Who is Laine Hardy's girlfriend?
Height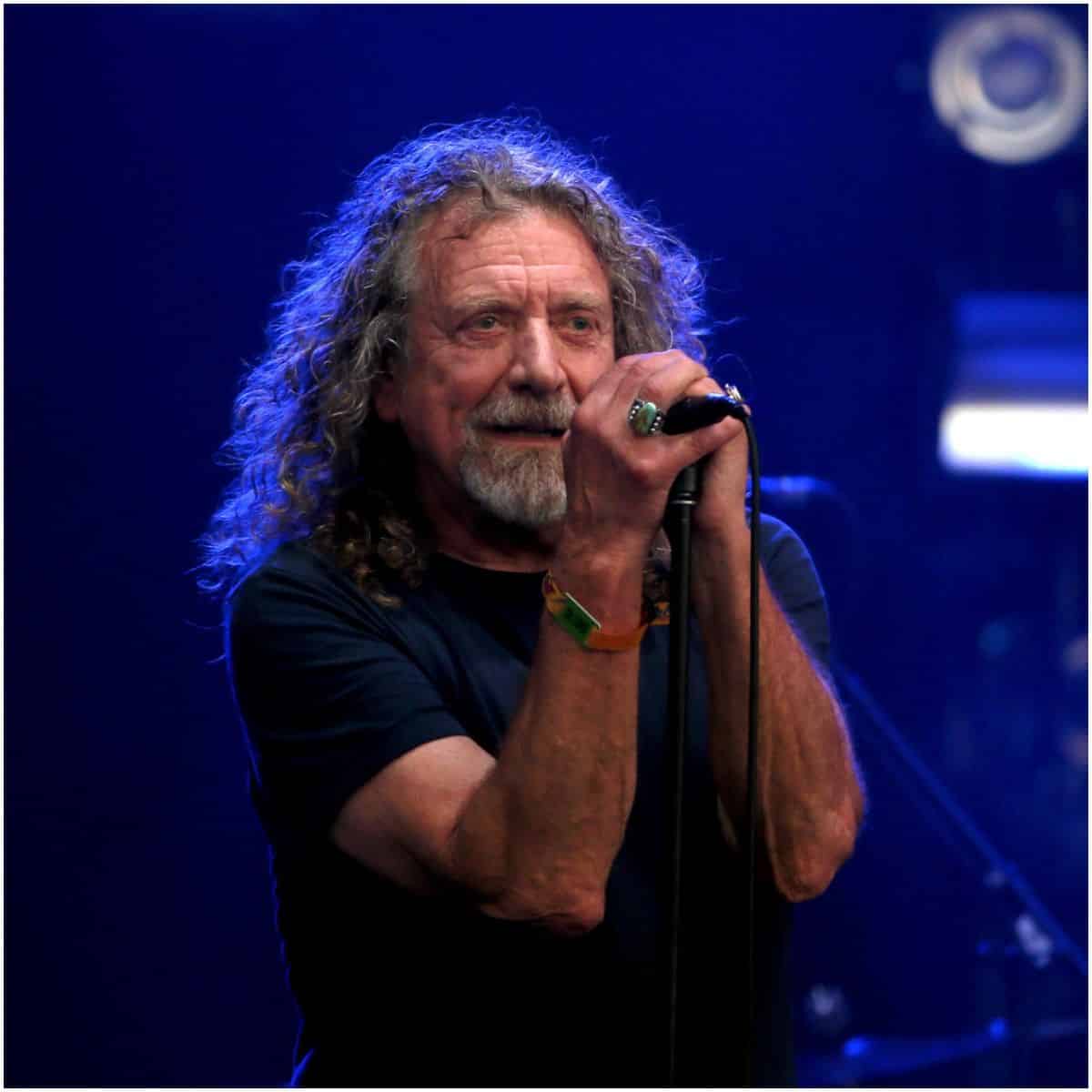 6′ 1″ (1.86 m)
Quotes
"If I didn't do what I do, I wouldn't be as young as I am."
"I think I could sing and shear a few sheep at the same time."
"I think that passion and love and pain are all bearable, and they go to make love beautiful."
Trivia
His early blues influences included Sleepy John Estes, Jerry Miller, Skip James, Bukka White, and Johnson.
READ MORE: Landau Eugene Murphy Jr. Net Worth
Robert Plant – Net Worth
Plant earned most of his wealth from selling copies of the album released with Led Zeppelin as well as tickets to the concerts.
Some of Led Zeppelin's albums include – How the West Was Won, In Through the Out Door, The Song Remains the Same, Physical Graffiti, Houses of the Holy, Celebration Day, and The Complete Studio Recordings.
Led Zeppelin's success is extraordinary. Since its founding in 1968, the English rock band has sold over 300 million records worldwide.
Although Led Zeppelin dissolved in 1980, Plant had a successful solo singing career. Some of Plant's released albums include – The Principle of Moments, Now and Zen, Carry Fire, Lullaby and… The Ceaseless Roar, Band of Joy, Fate of Nations, Sensational Space Shifters, Manic Nirvana, Sixty Six to Timbuktu, Shaken 'n' Stirred, and Pictures at Eleven.
Robert has served as a writer of Project E.V.E, Elämäni Biisi, Billions, Sharp Objects, Annoying Orange: Trailer Trashed, Legion, Weekend Sunrise, Top of the Pops: The Story of 1980, Mike & Mike, and Morning Joe.
Therefore, British singer Robert Plant has an estimated net worth of
READ THIS NEXT: Who is Lorenzo Méndez?