Sam Bailey (birth name – Samantha Florence Bailey) is an English singer who is best known for winning the tenth season of the hit singing competition series "The X Factor."
Biography
She was born on June 29, 1977, in Bexley, London, England, the UK, to parents Jackie and Ronnie Bailey.
Samantha has two brothers, Danny and Charlie.
At age 16, she won a 'search for a star' talent competition in Crayford Town Hall in Bexley.
In 1996, Bailey started a ska band named "Girls Next Door" with her friend Julie.
Later, she performed at music festivals, in clubs, and on cruise ships, as well as working as a prison officer at HM Prison Gartree.
X Factor
She auditioned for the 10th series of The X Factor, singing Beyoncé's "Listen" in her room audition.
In December 2013, Bailey was named the tenth winner of Simon Cowell's ITV talent show.
After winning The X Factor, she quit her job at the prison. Sam also said in an interview:
"The guards told me that the night I won, the prisoners were all banging on their cell doors in celebration."
In December 2013, Samantha's debut single, a cover of Demi Lovato's "Skyscraper," was the number-one spot in the UK.
The single sold more than 149,000 copies in its first week.
Debut Album
On March 21, 2014, Sam released her first album, titled – "The Power of Love." The album debuted at number two on the Irish Albums Chart.
On December 1, 2014, a new version of the album, subtitled The Gift Edition, was released.
In February 2014, Bailey supported Beyoncé on her UK tour.
In February 2015, she was dropped from Simon Cowell's record label, Syco.
In September 2016, her second album "Sing My Heart Out" was released.
Book
In November 2014, Sam released her autobiography, named Daring to Dream.
Husband
On January 29, 2003, Sam Bailey married Craig Pearson in Las Vegas. They met in 2002.
For some time, they were both prison officers at HMP Gartree.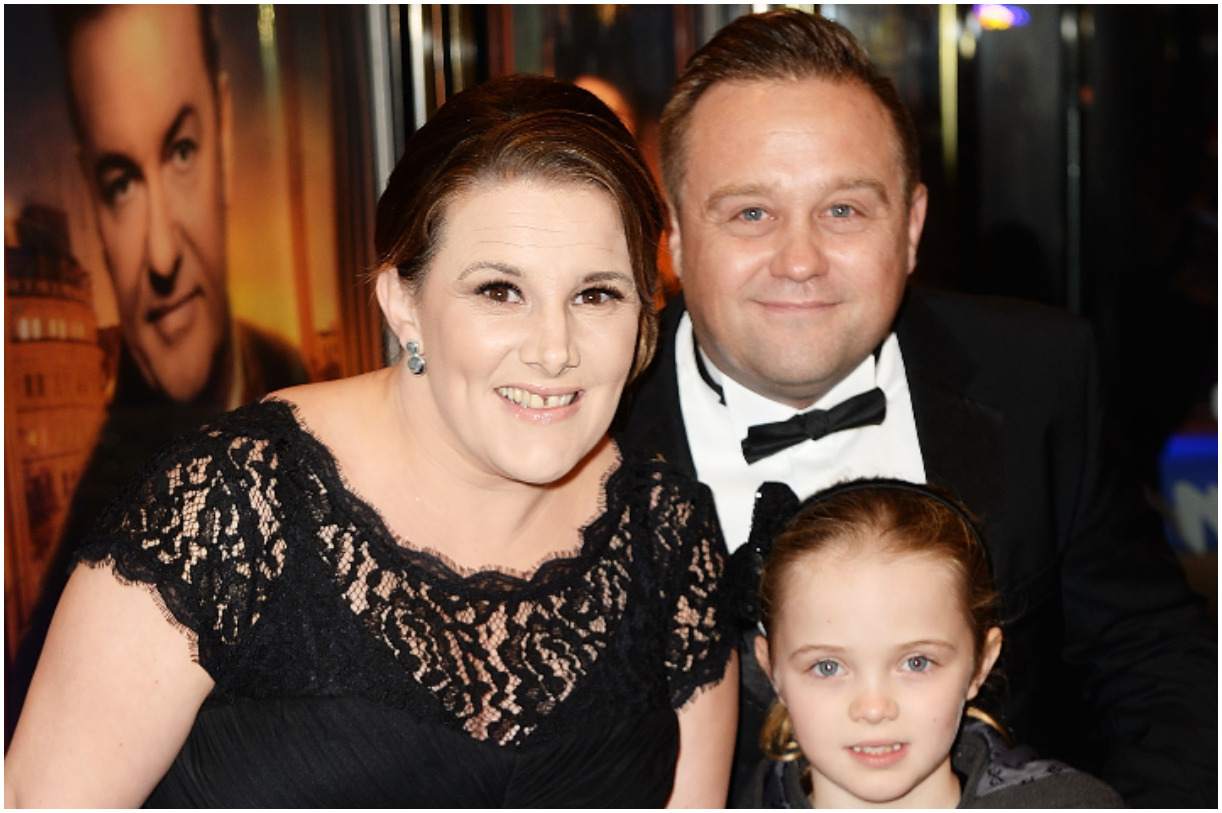 Children
On May 11, 2005, she gave birth to a girl, named Brooke Finleigh Pearson.
On May 29, 2009, Sam and her husband welcomed a son, named Tommy Pearson.
On September 10, 2014, Bailey gave birth to a daughter, named Miley Beau Pearson. The godfather was Nicholas McDonald (the runner-up of the tenth series of The X Factor), while the godmother was Sharon Osbourne – her mentor on The X Factor.
Bailey said:
"Never in a million years did I imagine I'd be having a baby whose godmother is Sharon Osbourne."
Weight Loss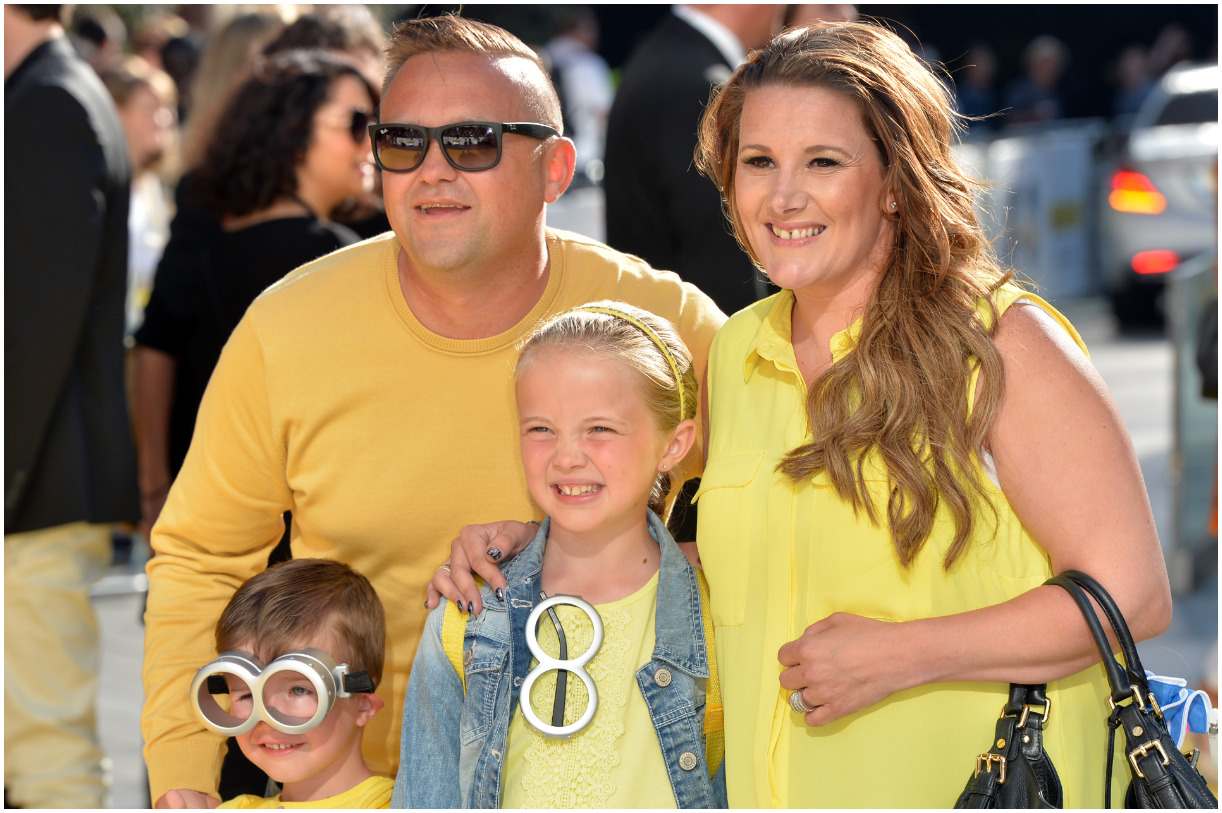 In 2015, she dropped 3 dress sizes following the Exante Diet (a meal replacement plan) that Sam kept for three months, going from size 18 to 12. She said about her weight loss results:
"Achieving that has been amazing for me, and I'm so glad I did this diet, I really am."
In another interview, Samantha confessed:
"If I had a normal job I would have plodded along and accepted the fact I was overweight but there are certain expectations in my job and I felt I needed to look good to represent myself in a more positive way."
Sam also started cycling. She said:
"I took up cycling for the charity bike ride and I really enjoy it. It makes me feel free, it's my thinking time."
Bailey later added:
"There's no-one to talk to, it's just you and the open road. I'm going to keep doing a 14-mile bike ride every other day."
Samantha also admitted using Botox.
"I've got massive lines on my forehead so I've had Baby Botox – tiny doses – there and above my cheekbones."
Sam added:
"I have also had my teeth done."
Note – the singer had a pronounced gap in her front teeth.
In 2017, she credited botox with helping stop her migraines:
"This isn't an advert for anything but I don't suffer with migraines anymore and apparently some people have it for that purpose."
Height
She is 5 ft 3 in (160 cm) tall.
READ MORE: Tom Higgenson Net Worth
Where Is Sam Bailey Now?
In 2016, Sam was cast as Mamma Morton in the UK tour of the musical Chicago (an American musical with music by John Kander, set in Chicago in the jazz age) alongside Hayley Tamaddon and John Partridge. She said:
"Doing Chicago was a really fantastic experience and not something I ever thought would have happened but I had an absolute blast doing it."
In 2018, Bailey had the role of Betty Simpson in "Fat Friends – The Musical." During an interview, Bailey talked about her role in the musical:
"I'm absolutely delighted to have been cast as Betty in Fat Friends – The Musical."
Sam continued:
"I loved the show when it was on ITV and I feel so honored to be working with such a talented group of people."
She also said for Irish News about the show:
"I think it is a very relatable show because many members of the audience will have been on a diet at some point in their lives."
Also in 2017, Sam joined the cast of Vampires Rock, a musical stage show. She said about the show:
"When I was approached to play in Vampires Rock I jumped at the chance … a chance I couldn't miss."
On February 7, 2020, she sent a message of love to the "This Morning" presenter Phillip Schofield after he revealed that he was gay, reported Leicester Mercury. Samantha tweeted:
"Love is love at the end of the day and I'm very happy for you. you seem to have a very supportive circle of friends and family xx sending hugs xx."
On February 14, 2020, she performed alongside Amy Lou at Wednesbury Town Hall.
Trivia
In 2014, she has toured with The X Factor Live Tour, a live show that tours Ireland and the United Kingdom in the months following the conclusion of The X Factor.
READ MORE: Facts about DJ Camilo
Bailey played soccer professionally for clubs including London Women, Crystal Palace, West Ham, and Millwall Lionesses. She is a fan of the football club Leicester City.
Other past winners or famous participants on X Factor are – Carly Rose Sonenclar, Louisa Johnson, and Janet Devlin.
Sam Bailey – Net Worth
Bailey earned most of her wealth from being the winner of the 10th season of The X Factor (she received a £1 million recording contract with Syco Music) as well as from selling the two albums she released after X Factor and from the concerts she performed in.
Moreover, Sam made money from selling her book and other projects she participated in. Therefore, English singer Sam Bailey has an estimated net worth of $5 million.
Featured image source – © Guliver / Getty Images.
READ THIS NEXT: Who is Stephen Hilton?