What is T.J. Miller's net worth? Who is T.J. Miller's wife?
Introduction
T.J. Miller (complete name – Todd Joseph Miller) is an American stand-up comedian and film & television actor who voiced the character Fred in the Disney film Big Hero 6.
Miller appeared in Deadpool, Transformers: Age of Extinction, and Cloverfield. But, he is best known as Erlich Bachman on the HBO series Silicon Valley.
Biography
He was born on June 4, 1981, in Denver, Colorado, USA.
His mother is of Russian Jewish, Austrian Jewish, and German Jewish descent, while his father is of Scottish, German, Swedish, and English ancestry.
Todd went to East High School.
After high school, Joseph attended George Washington University in Washington, D.C.
During his college years at George Washington University, Miller was a member of the comedy group – "ReceSs."
Note – he was the only person in his class to audition and be accepted into "ReceSs."
In 2009, Todd played Cessna Jim in the American comedy film, titled – "The Goods: Live Hard, Sell Hard."
In 2011, Joseph and Comedy Central Records produced a 42 track E.P. – "The Extended Play E.P."
In the follow-up year, Miller voiced Robbie Valentino on Gravity Falls.
In 2014, Todd appeared in Transformers: Age of Extinction, an American science fiction action film.
Other stars in the movie are:
Titus Welliver;
Mark Wahlberg;
Bingbing Li;
Stanley Tucci;
Sophia Myles;
Kelsey Grammer;
Jack Reynor;
Nicola Peltz.
"Transformers: Age of Extinction" was written by Ehren Kruger and directed by Michael Bay. His performance in the movie was pre-nominated for a Razzie Award for Worst Supporting Actor.
In the same year, he starred in the HBO sitcom Silicon Valley. He appeared in the series for four seasons. In May 2017, HBO and Joseph jointly announced that he will not be returning for the fifth season of Silicon Valley.
In November 2014, Miller was the voice of Fred in the superhero CGI film Big Hero 6.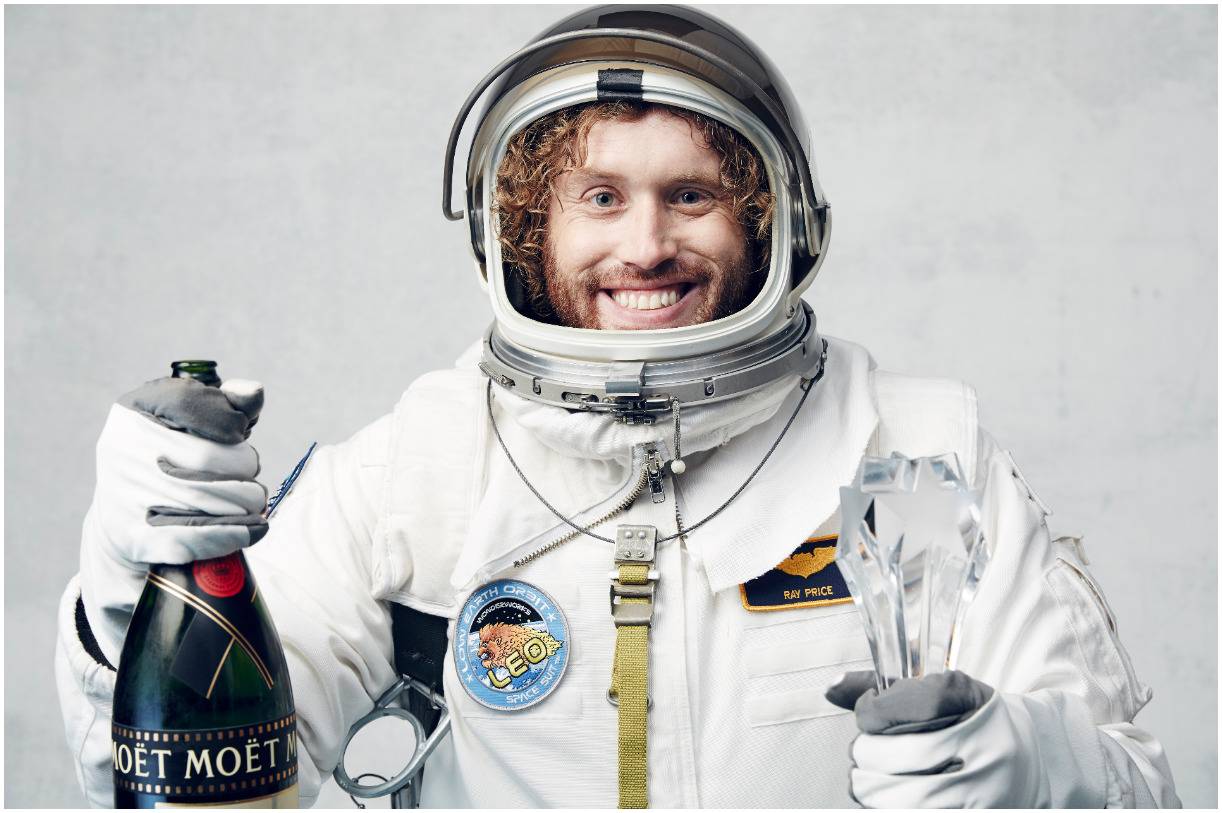 In 2016, he performed as Weasel in the superhero film Deadpool. In 2018, TJ Miller returned in Deadpool 2.
On June 17, 2017, HBO premiered T.J. Miller: Meticulously Ridiculous, an hour-long stand-up special.
Legal Issues
In 2016, he was arrested after assaulting an Uber driver (Wilson Deon) who disagreed with him about President Donald Trump. Todd settled with the driver in 2018. This agreement will keep a civil case from going to court.
In 2017, Joseph was accused by a woman of sexually assaulting her while the two were in college together.
Todd and his wife released the following statement:
"Sadly she is now using the current climate to bandwagon and launch these false accusations again."
Todd is facing a federal charge after he allegedly called in a fake bomb threat from an Amtrak train on April 10, 2018.
He claimed that a woman:
"kept checking her bag without taking anything out; kept asking the first-class attendant what the next stop was, and seemed to want to get off the train and leave her bag behind."
But, according to the attendant on that train, he appeared drunk when he boarded and consumed several drinks during his trip. At some point, due to his alleged drunkenness, Joseph was taken off the train.
When Todd was asked if he was intoxicated, the American actor told officers he only had "one glass of red wine."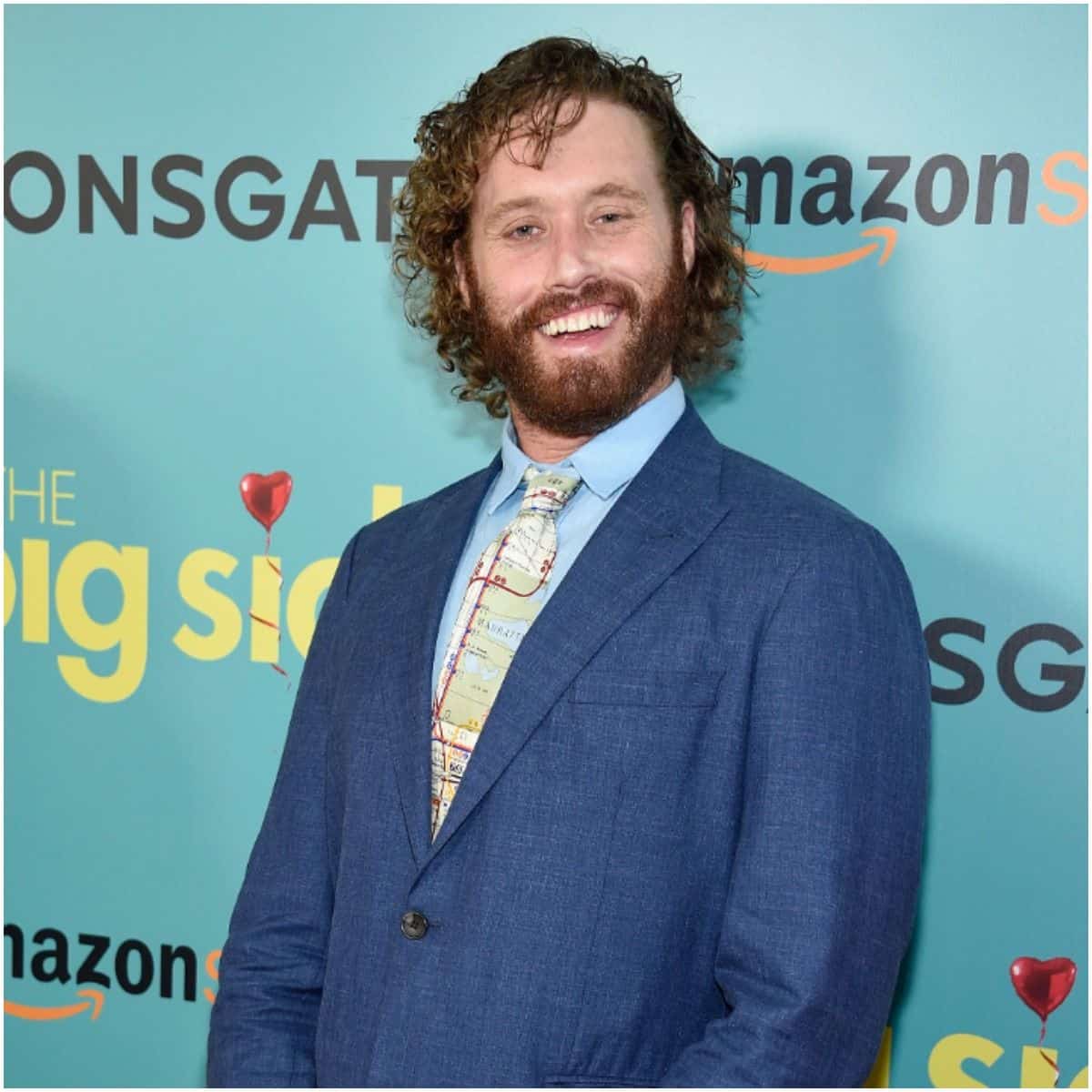 After he reported that there is a bomb on the train, the officials stopped Train 2256. Furthermore, passengers were told to detrain before bomb squad members searched the train.
No evidence of any explosive device or materials was detected.
Joseph was arrested at LaGuardia Airport in Queens, NY. He is currently accused of:
"intentionally conveying to law enforcement false information about an explosive device."
On April 10, 2018, the actor was released on a $100,000 bond.
Important note – the charge carries a maximum sentence of 5 years in prison.
According to the latest reports, he was actually motivated by a grudge against the woman who he falsely accused of carrying an explosive device.
The ordeal caused four trains to experience a delay, affecting 1,145 passengers. In addition, it impacted the following agencies:
Amtrak representatives;
Metro-North Railroad representatives;
Metropolitan Transit Authority;
Connecticut Police Department;
Special Agent Bomb Tech;
Federal Bureau of Investigation Joint Terrorism Task Force;
Connecticut State Police.
In September 2018, he tried to negotiate a plea deal to avoid a trial.
As a result of all his legal problems, DreamWorks removed Todd from the movies – "How to Train Your Dragon: The Hidden World."
Director Dean DeBlois said:
"I was reluctant to make the change but it was a decision that came [from] on high, you know, tied to his headlines last year."
READ MORE: Rob Schneider Net Worth
Podcast
Todd and fellow comedian Cash Levy host a podcast titled – "Cashing in with TJ Miller."
Wife
T.J. Miller got engaged to Kate Gorney in 2014.
Joseph met his future wife when they performed in "A Chorus Line" in the university production of the musical.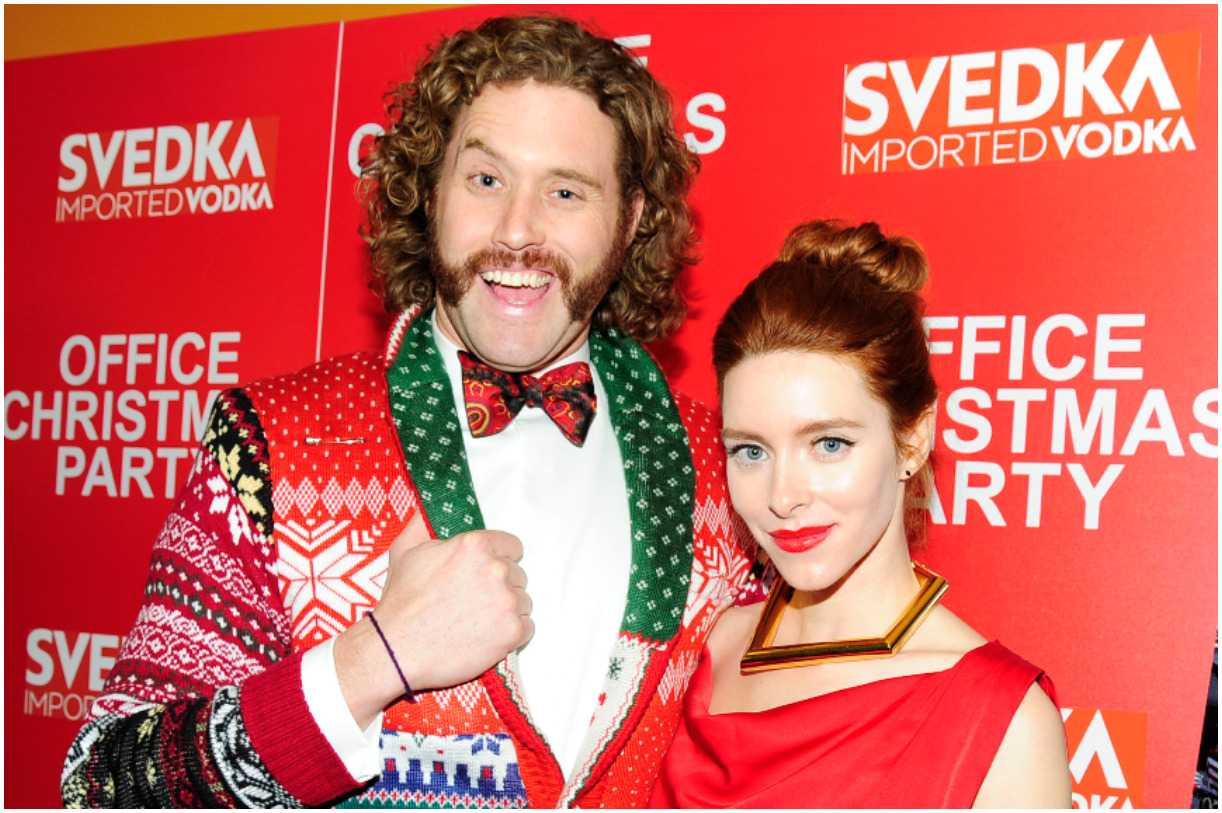 In September of 2015, the couple got married at the Denver Botanic Gardens.
Height
Miller is 6′ 2″ (1.88 m) tall.
READ MORE: Cause of death of Jack Klugman
Quotes
"Life is hard. Not great. Kind of tragic."
"I drink a fair amount of ramen noodles."
"Every American's job in this capitalist society is to consume content."
"In real life, I'm not always high like Erlich is. And this will blow your readers' minds."
"My goal is to distract people from the tragedy of the impermanence of everyday life."
"Is it possible to have negative self-awareness?"
Trivia
His sister Morgan is a comedian who has made an appearance on the Comedy Central DVD special No Real Reason.
In 2019, Joseph underwent brain surgery to fix an abnormal connection in his frontal lobe.
READ MORE: Johnny Yong Bosch Net Worth
T.J. Miller – Net Worth
Miller earned most of his wealth from being a multitalented comedian and actor. Todd gained fame for works such as How to Train a Dragon, Deadpool, Transformers: Age of Extinction, and Silicon Valley. The actor also portrayed Robbie V. on the Disney channel cartoon Gravity Falls.
As a musician, he released a rap album named – "The Extended Play E.P." In 2011, his stand-up special No Real Reason premiered on Comedy Central.
Therefore, American actor T.J. Miller has an estimated net worth of $10 million.
FAQ
Did T.J. Miller have brain surgery?
Yes. He underwent a risky brain surgery to remove a piece of his frontal lobe.
Who is T.J. Miller married to?
In 2015, he married T.J. Miller (née Gorney).
How much is T.J. Miller worth?
He has a net worth of $10 million.
READ THIS NEXT: Bio of Barbara Billingsley
References

https://www.rollingstone.com/t-j-miller-arrested-for-allegedly-reporting
https://www.theguardian.com/silicon-valley-star-tj-miller-arrested-for-alleged
https://www.independent.co.uk/tj-miller-fake-bomb-threat-amtrak-train-deadpool