Rob Schneider is an American actor and comedian who is best known for his supporting roles in Adam Sandler's films like – Grown Ups, Mr. Deeds, Big Daddy, and The Waterboy.
Biography
He was born on October 31, 1963, in San Francisco, California, USA.
Schneider grew up in the San Francisco suburb of Pacifica, in the area known as "the back of the valley" or Park Pacifica.
His father, Marvin Schneider, was a real estate broker.
His mother, Pilar Schneider, is a former elementary school teacher. She appeared in some of his films, such as Mrs. De La Rosa, The Animal, and The Hot Chick (as the head judge at the cheerleading conference).
Schneider's maternal grandmother, Victoria Estacio, was a Filipina, while his maternal grandfather had English and Scottish ancestry. His maternal grandparents had met when Ulysses Stanley Monroe was in the army.
His paternal grandmother was a Russian Jewish immigrant, while Schneider's paternal grandfather, Solomon Schneider, was a Polish Jewish immigrant.
In 1982, Rob graduated from Terra Nova High School in San Francisco.
In 1987, Schneider got his first break with an appearance on Late Night with David Letterman. He said about the show:
"I was hired at the end of the 1989-'90 season, and it just seemed surreal."
Schneider also said:
"It was like the comedian's version of winning the lottery."
His big breakthrough came in 1998 with the movie – The Waterloo.
In 1999, Rob played the title character in the film – "Deuce Bigalow: Male Gigolo." It was the first film released by Happy Madison Productions. The film was written by Harris Goldberg and directed by Mike Mitchell.
In 2005, he starred in Deuce Bigalow: European Gigolo, a sequel to the 1999 film Deuce Bigalow: Male Gigolo. It had a $22 million budget and grossed more than $45 million.
In 2006, along with Jon Heder and David Spade, Rob co-starred in the movie – "The Benchwarmers." The film was distributed by Columbia Pictures and produced by Happy Madison Productions and Revolution Studios.
In 2013, he switched political parties from the Democratic Party to the Republican Party. During an interview, Schneider said:
"The state of California is a mess, and the supermajority of Democrats is not working."
Rob went on to say:
"I've been a lifelong Democrat and I have to switch over because it no longer serves the people of this great state."
In May 2016, alongside his wife Patricia, Rob was featured as a special guest on the Let's Play web series Game Grumps.
READ MORE: Jack Klugman Net Worth
Wife
On September 25, 1988, Schneider married London King, an American former model and actress. The couple divorced on September 1, 1990.
On October 1, 2002, Rob Schneider married Helena Schneider. They also divorced.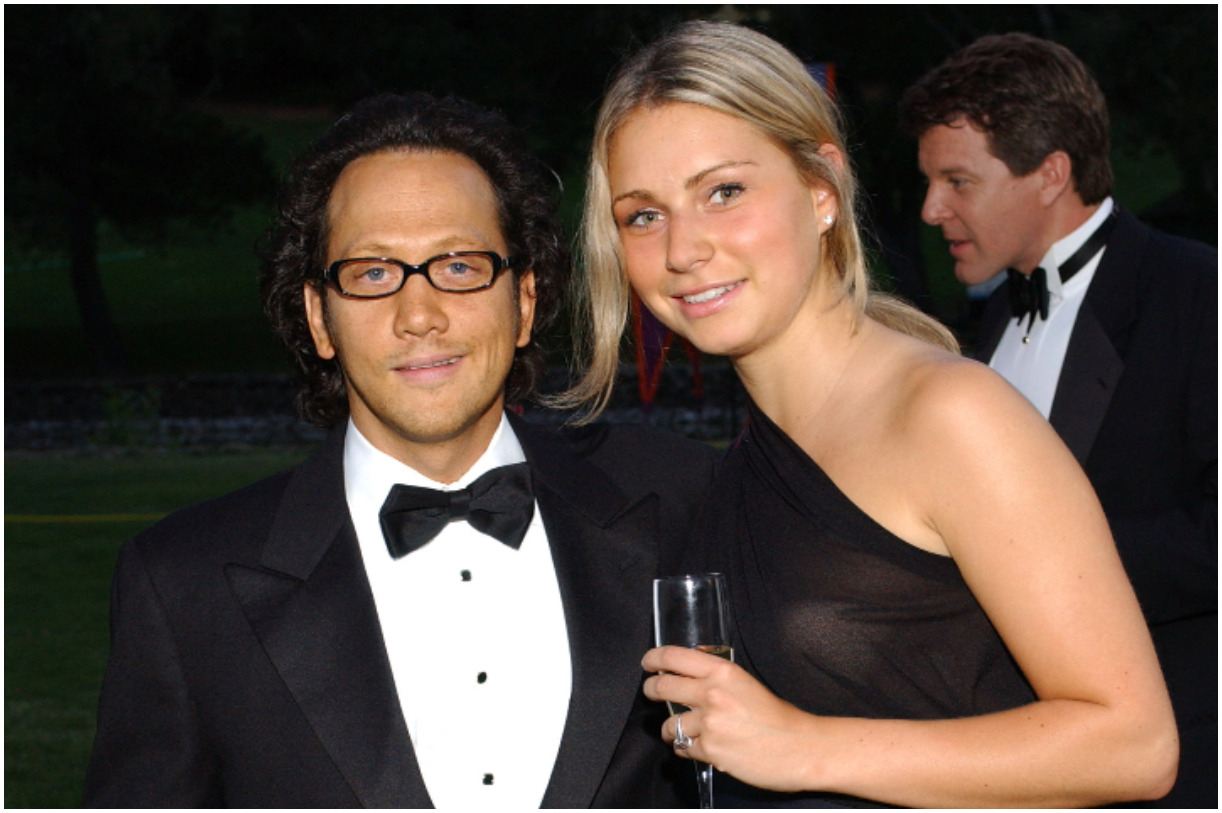 On April 23, 2011, Rob married Patricia Maya Schneider, an actress who is best known for her works in shows and movies such as Guerra De Chistes, CuentameLove, and Real Rob.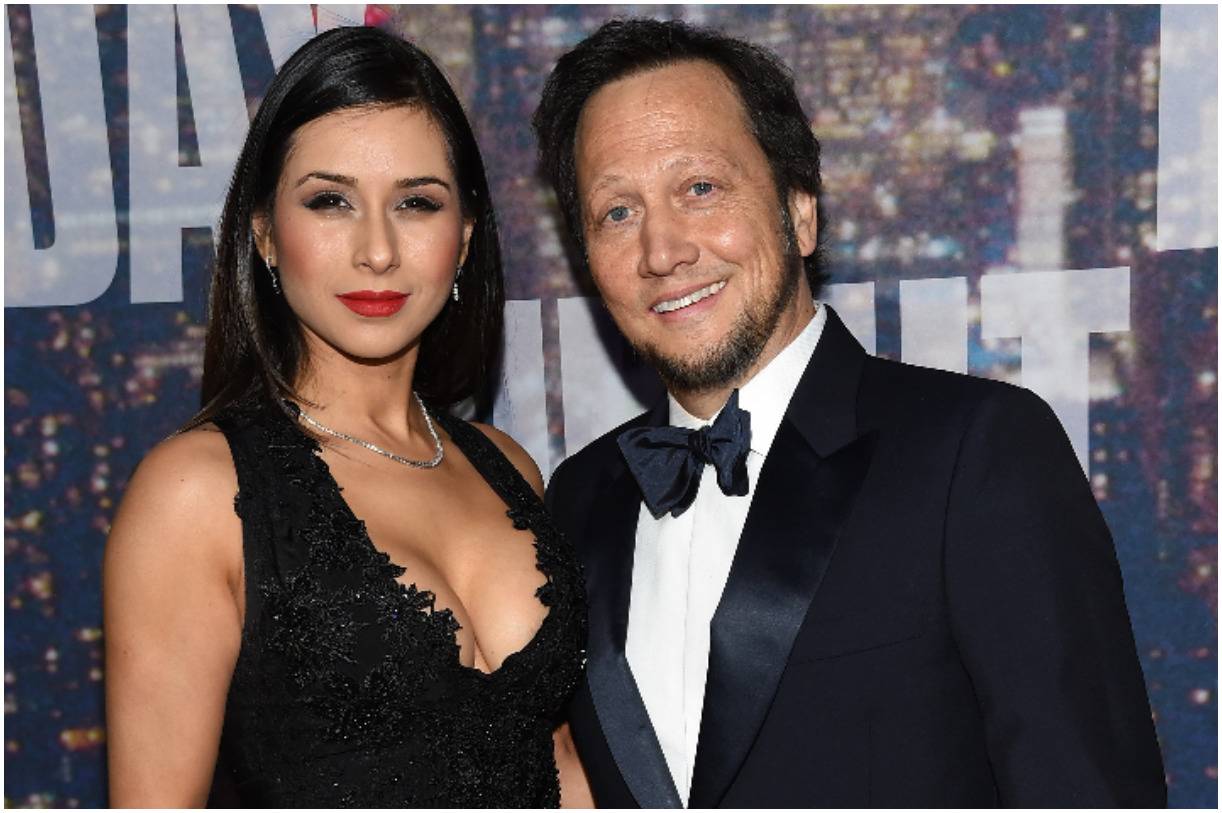 Children
He and London King have a daughter named Elle King.
His daughter said about their relationship:
"The relationship I have with my father is what I always wanted."
Elle King became an alternative pop singer who has toured with Ed Sheeran, Dry the River, Dropkick Murphys, Dashboard Confessional, Of Monsters and Men, and Train. She released her debut studio album, titled – "Love Stuff," in 2015. It was certified Gold.
The album contained the single -"Ex's & Oh's," which remained in the Top 10 overall songs chart for eight straight weeks and held down the top spot on the iTunes Alternative Songs Chart for thirteen weeks.
She decided to be a musician after her stepfather gave her a record by The Donnas. King started playing guitar when she was 13. In 2016, Elle was nominated for two Grammy Awards.
When she decided to pursue music as a career, Elle changed her name to Elle King. She said:
"People know who my dad is."
Elle continued:
"But I think that my voice and my music speaks for itself: that I am my own person."
Rob and Patricia Maya Schneider have two children together.
Height
Rob is 5′ 3½" (1.61 m) tall.
READ MORE: Redd Pepper Net Worth
Quotes
"I grew up in an era of comedy greats, you know, post-Lenny Bruce where Richard Pryor was the guy."
"You know you're successful in show business when people start suing you."
"Try to make the attempt to understand what women feel – you're never going to succeed, but women will love you for it."
"Comedy needs surprise. It must keep the audience guessing."
"Basically, with stand-up, you don't have to wait for a response – it's there."
"The real reason I decided on show business was to avoid a day job."
READ MORE: Scott Baio Net Worth
Trivia
He once co-owned a San Francisco nightclub named – "DNA Lounge."
Rob is the official celebrity spokesperson for the Ten Ren Tea company and the Taiwan Tourism Bureau.
Schneider often appears in Adam Sandler's films either with a small cameo or a large role.
He has uttered the line "You can do it!" as a running gag in Adam's films:
Bedtime Stories;
The Longest Yard;
50 First Dates;
Little Nicky;
The Waterboy.
In 1996, to help the students of Pacifica's elementary schools by learning music, Schneider established the Rob Schneider Music Foundation.
READ MORE: Wesley Snipes Net Worth
Rob Schneider – Net Worth
Schneider earns most of his wealth from his stand-up comedy. He is also a veteran of the NBC sketch comedy series Saturday Night Live.
Additionally, Rob has appeared in a number of films and TV series, including – Grown Ups, You Don't Mess with Zohan, Eight Crazy Nights, 50 First Dates, The Longest Yard, The Masked Singer, The Hot Chick, and Deuce Bigalow: Male Gigolo.
Therefore, American actor Rob Schneider has an estimated net worth of $15 million.
READ THIS NEXT: Who was Barbara Billingsley?