Shelley Morrison (born Rachel Mitrani) was an actress who is best known for her role as the maid Rosario Salazar in the sitcom – "Will & Grace."
Biography
She was born on October 26, 1936, in the South Bronx. In 1946, she moved to California with her parents.
Her father, Maurice Morris, was a clothing manufacturer.
Her first language was Spanish.
She went on to study acting at LA City College.
Some of her early film roles were in the movies – How to Save a Marriage (And Ruin Your Life) and Divorce American Style.
Between 1965 and 1967, Morrison appeared in the NBC western TV series, titled – "Laredo." As of May 2016, the western is airing on the GetTV network.
In 1967, Morrison played the Puerto Rican nun, Sister Sixto, in Sally Field's show – "The Flying Nun." The film is based on the 1965 book The Fifteenth Pelican.
In 1997, she appeared in the romantic comedy film, named – "Fools Rush In," directed by Andy Tennant. Stars in the movies were Salma Hayek and Matthew Perry.
READ MORE: Johnny Yong Bosch Net Worth
Will & Grace
From 1999 to 2006, Shelley starred as the maid Rosario Salazar in the NBC comedy TV series, named – "Will & Grace."
"Will & Grace" is an American sitcom that earned a GLAAD Award for Outstanding Comedy Series. It has been one of the most successful TV series with gay principal characters.
It was broadcast on NBC from September 21, 1998, to May 18, 2006, for a total of 8 seasons. "Will & Grace" focuses on the friendship between best friends Grace Adler (Debra Messing), an interior designer, and Will Truman (Eric McCormack), a gay lawyer.
"Will & Grace" was created by David Kohan and Max Mutchnick.
Shelley received three American Latino Media Arts nominations for her role in the series.
She said about the series:
"Rosario is one of my all-time favorite characters."
Morrison later added: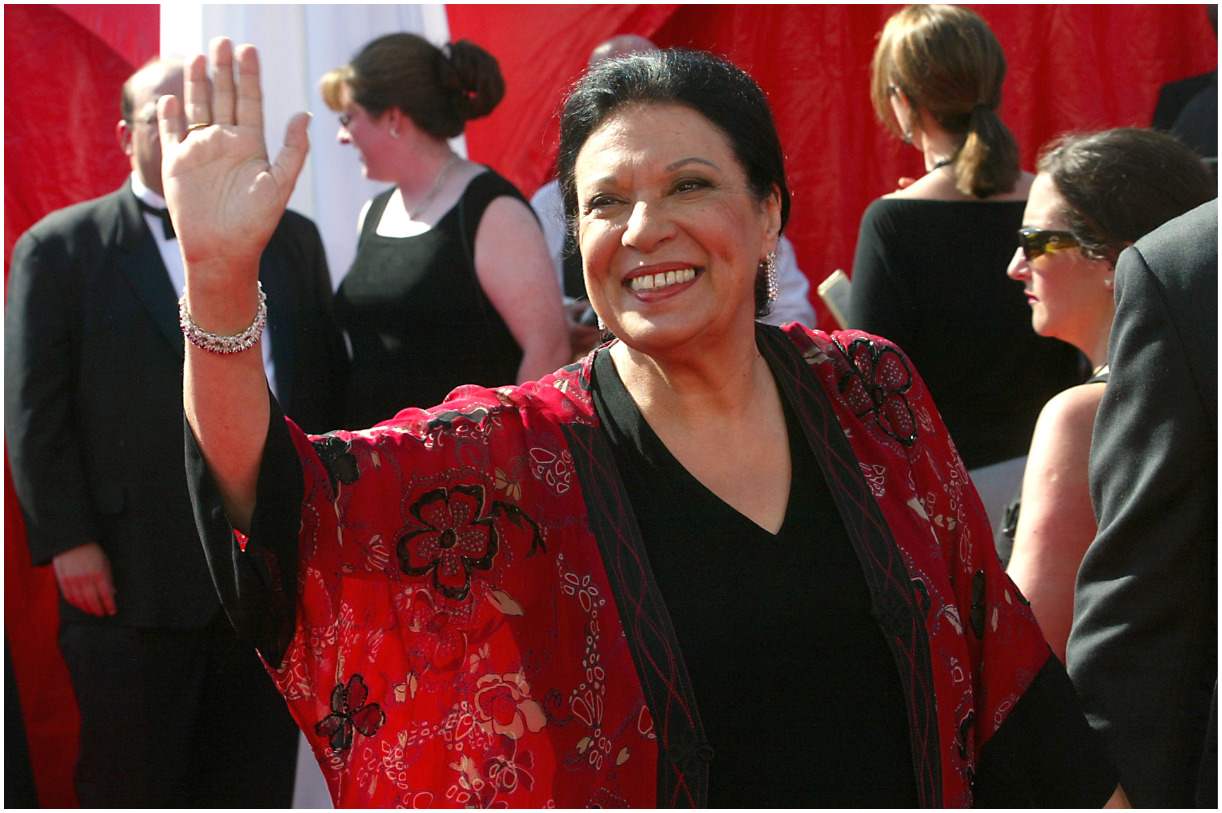 "She reminds me a lot of my own mother, who loved animals and children, but she would not suffer fools."
When asked whether she identifies herself with the character Rosario, Morrison responded:
"On several levels. One: my mother was Rosario. She would tell it like it is, and she wouldn't suffer fools."
Shelley went on to say:
"Also, we're Hispanic. Here was a role of a Hispanic woman who was smart, who could give as good as she got, and she would take a bullet for Karen [Rosario's boss on the show]."
On September 28, 2017, "Will & Grace" returned to NBC, but Shelley did not reprise her role in the new episodes.
Max Mutchnick, co-creator of the new series, declared:
"Shelley has decided to retire. It was with a heavy heart that she gave us that information and that we received it, but it is the way that it goes."
Max Mutchnick also said:
"It is a choice that she has made. We really wanted Shelley to be a part of this series, so we find ourselves having to figure that out moving forward. It was not an easy decision to make, but it's one that she made."
READ MORE: Is T.J. Miller married?
Shoplifting
In 2003, Shelley made headlines after reportedly stealing:
"$446 worth of costume jewelry from the Robinsons-May department store."
She was booked into the Van Nuys jail, where Shelley was held for approximately 1 hour and a half. According to the below L.A. County Sheriff's Department record, her bail was set at $20,000.
During an interview, she confessed:
"The next thing I remember is being surrounded by security guards."
Shelley continued:
"I emptied my pockets to find this horrible jewelry I would have never bought for myself or given as a gift in a million years."
A spokeswoman for the Los Angeles County district attorney's office, Sandi Gibbons, declared that because the actress has no prior convictions, prosecutors decided that the offense was not serious enough to be tried as a felony.
Donald Etra, her lawyer, stated that Shelley was:
"relieved and gratified that she is not being charged with a felony."
Etra also said:
"Ms. Morrison does stand on her impeccable record as a wonderful actress and humanitarian."
READ MORE: What is the net worth of Rob Schneider?
Husband
In 1973, Shelley Morrison married Walter Dominguez, a Mexican-American director, producer, and writer who worked as an Assistant Director on a few major studio feature films, such as:
Frank Perry's, Play It As It Lays;
Stanley Kramer's, Oklahoma Crude;
Robert Wise's, The Andromeda Strain.
She declared about Walter: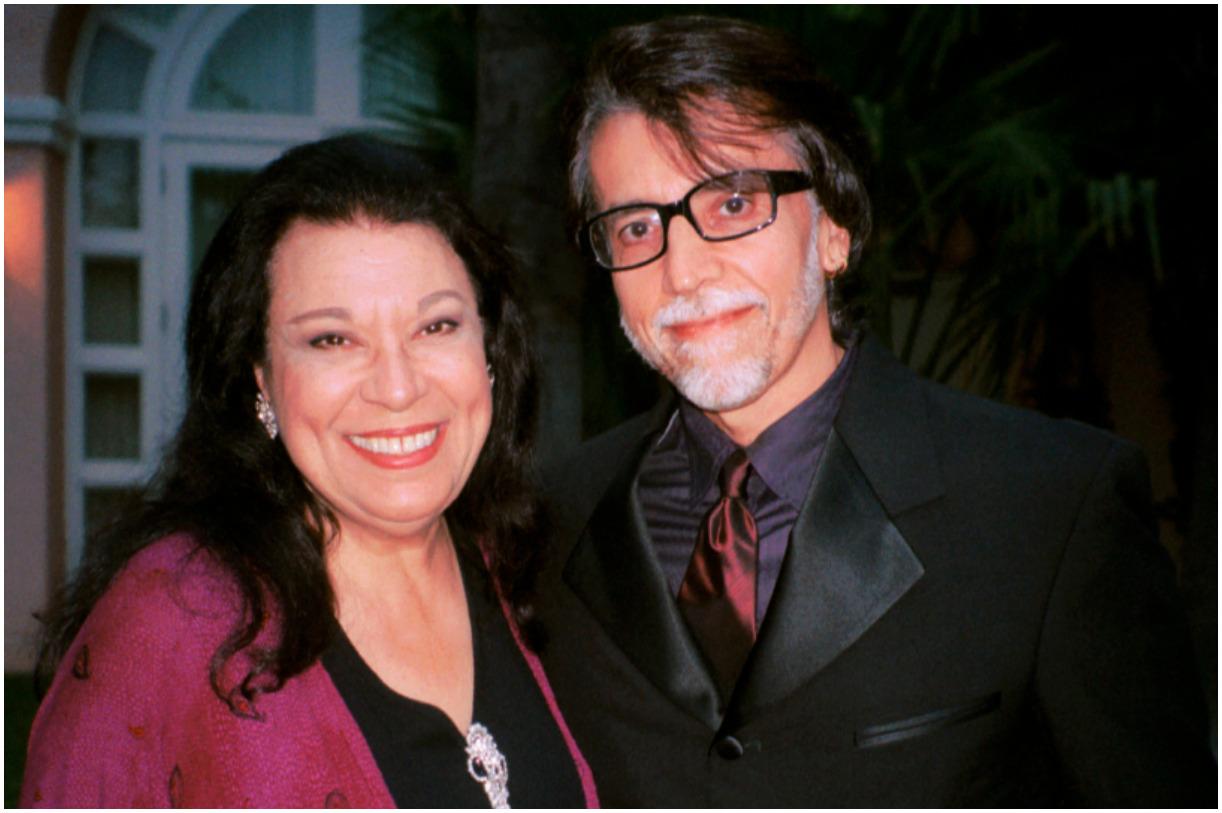 "My husband is part Native American – he is my rock."
Shelley continued:
"We've always been very interested in Native American traditions, especially the spirituality of the Lakota Sioux."
The couple has been honored for their work providing for low-income families and the homeless.
They have two dogs, a Skye terrier mix named Charlie and a chow-collie mix named Katie.
Shelley and Walter live in the same apartment in which her father had settled the family 50 years earlier.
Walter Dominguez, her husband, said after she was arrested for shoplifting:
"Shelley is the most scrupulously honest person I have ever met."
Walter Dominguez later added:
"The whole episode has been extremely difficult for her."
READ MORE: Wesley Snipes Net Worth
Children
The couple adopted through a traditional Native American ceremony three daughters and three sons.
Death & Cause Of Death
Morrison died on December 01, 2019, at Cedars-Sinai Medical Center in LA from heart failure. She was 83.
Following the news of Shelley's death, Megan Mullally stated:
"Thank you for your friendship & partnership, Shell. You accomplished wonderful things in this world."
Height
Shelley is 5′ 5″ (1.65 m) tall.
READ MORE: Facts about Sandra Dee
Quotes
"If we sit by and become complacent and put our heads in the sand, we're complicit."
"We have to bring the humanity and compassion back."
"Don't wear fur! We're not living in caveman times. There are so many synthetic materials that are warmer than fur."
"Teach your children how to behave with animals. Adopt a pet. Don't go buy one. Please. That's a sin. Let's get these puppy mills out of business."
Trivia
In 2008, she supported U.S. Congressman Dennis Kucinich for his presidential run.
In 1988, Shelley underwent a lumpectomy for breast cancer.
READ MORE: Who is Preston Roberts?
Shelley Morrison – Net Worth
Morrison earned most of her wealth from working as a professional actress. She is best known for her supporting role in the television series, named – "Will & Grace," where the actress portrays Rosario, a Salvadoran housekeeper.
In her entire career, she appeared in 63 movies and television series. Her last movie was in 2012. Therefore, at the time of her death, actress Shelley Morrison had an estimated net worth of $0.7 million.
Featured image source – © Guliver / Getty Images.
READ THIS NEXT: Barbara Billingsley Biography
References

https://variety.com/will-and-grace-david-kohan-max-mutchnick-rosario
https://www.latimes.com/archives/la-xpm-2003-apr-30-me-shoplift