Widely regarded as social media royalty, the LaBrant Family is one of the most well-known families on the internet.
Both hailing from humble backgrounds, Cole LaBrant and Savannah Rose become accidental sensations overnight at a young age.
Today, they have one of the largest audiences and earnings of any 'social media' family.
Before coming together to create their digital empire, Cole LaBrant and Savannah Rose cultivated their own smaller masses of followers through platforms like Vine and Music.ly.
It wasn't until they started dating, and eventually married when their numbers really peaked.
As of August 2021, their shared youtube channel, The LaBrant Fam, has 13.1 million subscribers.
On top of this, Cole, Savannah, and their daughter have their own individual profiles on platforms, like YouTube, Instagram, and TikTok, where they have millions of followers respectively.
Humble Beginnings
Cole LaBrant was born in August 1996, in Alabama.
He grew up in a large, Christian family where faith was a big part of his life.
For many years, Cole was like most American teenagers – going about their lives in relative anonymity.
However, things changed in 2013 for Cole, when he and two friends casually entered a Vine competition for girls.
Their entry went viral almost overnight, and they soon started the comedy trio Dem White Boyz.
Cole enjoyed the fame, but the sheen faded quickly for the others.
Soon Cole went solo and began to rebrand his content.
As a solo act, Cole was targeted by a hack and he lost control of his profile.
This marked another rebranding period, where he began to use his platform to talk about his faith.
During this time, he competed on The Amazing Race with his Mother where they came second. At this stage of his career, he was struggling to build a following.
Savannah Rose was born in March 1993, in California.
Her home life was less than stable than Cole's, thanks to the breakdown of her parent's marriage when she was a teenager.
Struggling with life at home, Savannah became close with her sister Chantelle and her mother for support.
At the age of 19, whilst dating her then-on-and-off-again boyfriend Tommy, Savannah fell pregnant.
Tommy was present during the pregnancy and in December 2012, she gave birth to her daughter Everleigh. Soon after Everleigh's birth, Savannah and Tommy's relationship deteriorated until it was just Savannah and Everleigh.
This left Savannah in a dark place, which is when she began to vlog.
She started simple, sharing her life with her young daughter Everleigh.
She painted a picturesque life, which grew an audience pretty quickly, on the platform Music.ly.
Worlds Collide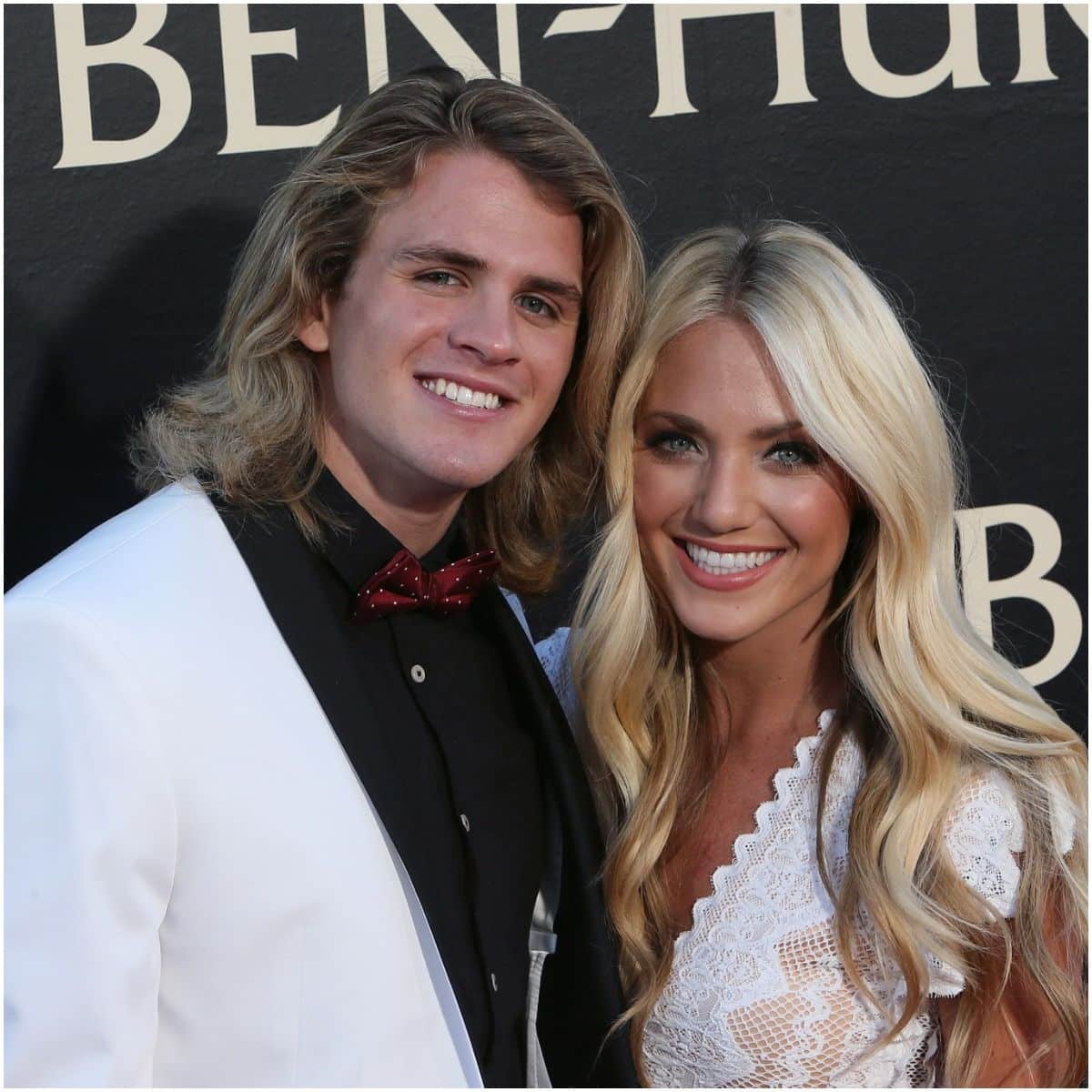 Amidst his struggle to build his audience, Cole came across Savannah's content and noticed her large following.
Cole reached out to Savannah and suggested they give each other a shoutout on their respective profiles.
Savannah responded, but Cole missed it and so they remained strangers.
It wasn't until a chance encounter at a mall when the pair met officially.
They connected immediately, despite the age gap and the distance (they lived in different cities), they continued to stay in touch.
Their relationship continued to blossom until they reached the point where they moved in together and became 'online official.'
They began to post content together and their audience grew with their relationship.
In 2017, Cole proposed and they married later that year.
So, they became the LaBrant family and their YouTube channel changed from Cole&Sav to The LaBrant Fam as it's known today.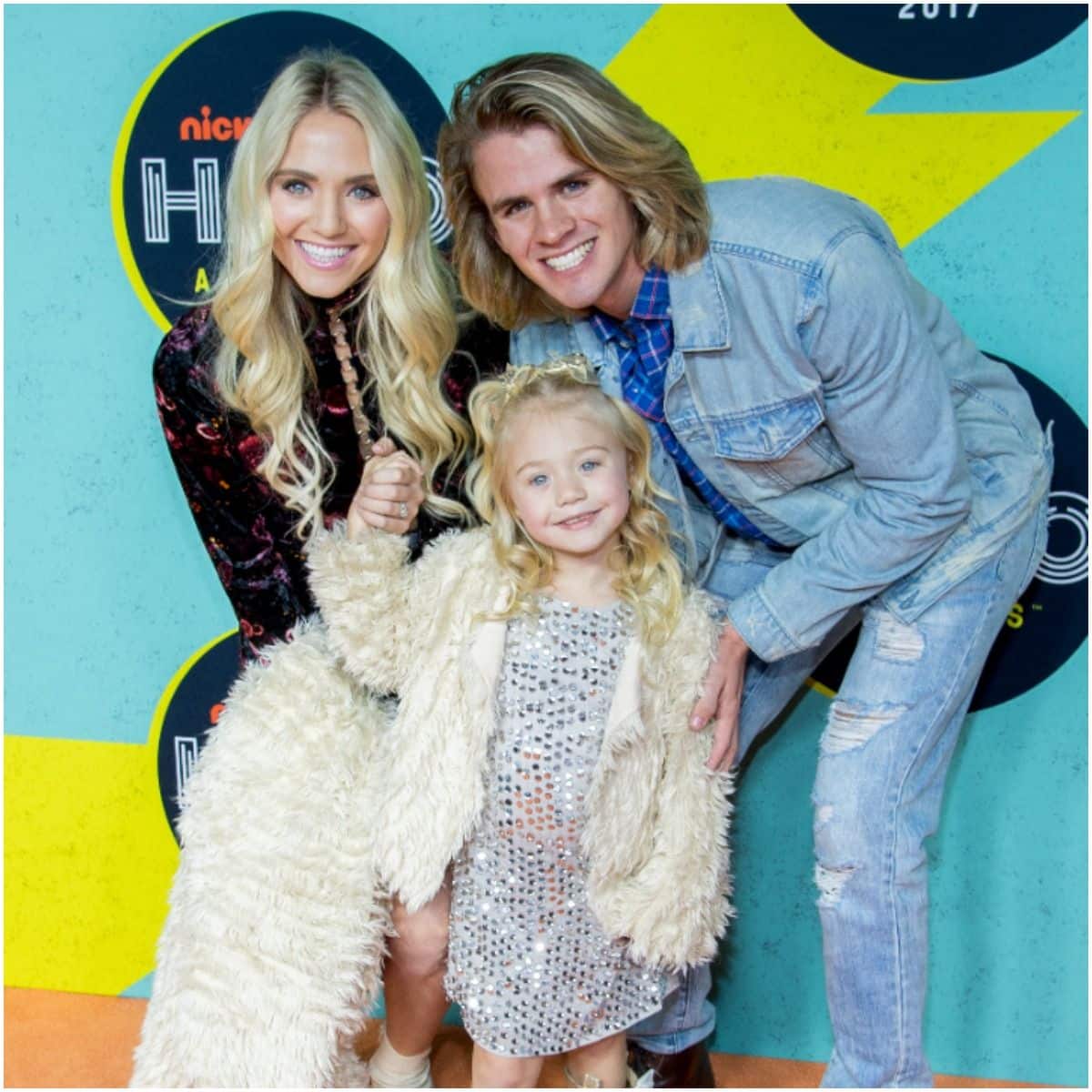 Today their family consists of Everleigh, Zealand, Posie, and their dog Carl.
Their content now focuses on their family, holidays, pranks, and more.
READ MORE: What is the net worth of Victor Vescovo?
Cole's three main channels are:
YouTube: The LaBrant Fam – 13.1 million followers.
Instagram: @cole.labrant – 5.2 million followers.
TikTok: @thesupercole – 16.9 million followers.
Savannah's main channels are:
TikTok: @savv.labrant – 28.4 million followers.
Instagram: @sav.labrant – 6.7 million followers.
READ MORE: Quinton Griggs Net Worth
The LaBrant Family – Net Worth
Through their shared YouTube channel alone, it is estimated that the LaBrant family earns roughly $5.5 million per year.
Their main income sources are ad revenue from their various channels, mainly YouTube.
YouTube Red also generates revenue for the couple.
Outside of these streams, the pair does sponsored content for brands such as Audible, Sugar Bear Hair, and more. They also published a book.
In regards to assets, the LaBrants own a $2.3 million mansion in which they live with their family.
It is unclear what other assets they own.
Therefore, The LaBrant Family has an estimated net worth of $17 million.
Conclusion
The LaBrant family seems to be going from strength to strength, with their young daughter Everleigh growing two huge channels of her own.
Despite some recent controversy, they remain widely popular across multiple social media channels.
Will their other children follow in their footsteps and contribute to the next stage of the LaBrant social empire?
Only time will tell!
READ THIS NEXT: Who is Jen Selter?