Tim Grover is an American author and fitness instructor who authored the best-selling book Relentless: From Good to Great to Unstoppable.
Grover has trained Kobe Bryant and Michael Jordan on a personal basis. In addition, Tim is the founder of ATTACK Athletics.
He is known for his physical training, however, much of Tim's success is due to the work he does on his clients' mental approach.
Kobe Bryant said that Grover is "the master of mental toughness."
Biography
There is no information about his birth date or location. Both of his parents wanted him to be a doctor since they were working in the healthcare system, nevertheless, Grover's interest was in exercise science.
After high school, Tim earned his bachelor's degree in kinesiology from the University of Illinois-Chicago.
Later, Grover earned his master's degree in exercise science.
Attack Athletics
In 1989, Tim founded Attack Athletics, a company that has a revolutionary approach to developing elite performance, longevity, speed, agility, explosiveness, and strength of its clients.
Some of his current and former clients include:
Dwyane Wade;
Hakeem Olajuwon;
Kobe Bryant;
Scottie Pippen;
Charles Barkley;
Jermaine O'Neal;
Michael Jordan;
Michael Finley;
Juwan Howard;
Will Bynum;
Gilbert Arenas;
Devin Harris.
Michael Jordan described Tim: "I consider Tim Grover to be second to none in his knowledge of sports training, and an invaluable part of my training program."
The company has a 60,000-square-foot training center that includes a 1,000-seat multi-purpose arena and 4 NBA regulation courts in Chicago.
In 2010, Tim was awarded the University of Illinois-Chicago's lifetime achievement award.
Books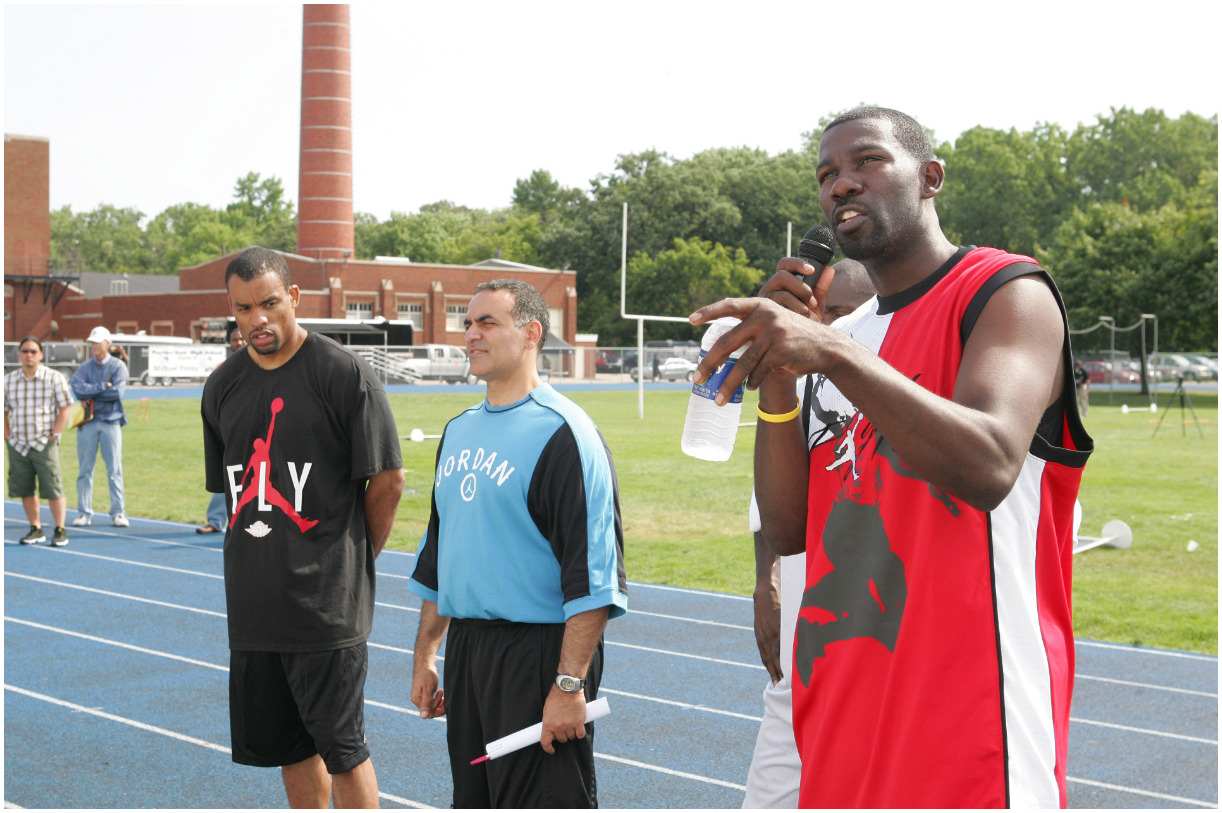 On March 11, 2014, Grover released a book titled – "Relentless: From Good to Great to Unstoppable." In his book, Tim shows us what it takes to go from good to great to unstoppable. In addition, Grover shares his insights into the mindsets of the most accomplished and successful athletes of our time.
READ MORE: Bjergsen Net Worth
Here is a passage in the book which generated some controversy:
"Be honest: Would you be as successful if you followed all the rules and always behaved and never took chances? No, you'd be just like everyone else, scared about failing and worried about being liked."
On June 3, 2014, he released another book, named – "Jump Attack: The Formula for Explosive Athletic Performance, Jumping Higher."
In the book, Tim detailed his training regimens for Kobe Bryant and Michael Jordan.
Quotes
"Mental toughness and focus starts with your own ability to keep your mind stronger than your feelings."
"It's better than living with the regret and consequences of living someone else's life and giving up on who you really are."
"Superstars are defined by what they do out of the game, not just in the game."
"Just because you didn't see it before doesn't mean it's new."
READ MORE: Is TheReportOfTheWeek dating now?
"You can't rely on others to make your dreams happen."
"If you want to stay stuck where you are, keep focusing on the past."
"Are you thinking about what you have to do, or do you already know?"
"The end result doesn't care how old you are."
"Money treats the symptoms. It doesn't treat the cause."
"Your superpower beats in your chest 24/7, and it's always working. Don't waste it."
"'Participation trophies' teach that it's easier to lose and accept it, than to win and earn it."
"Everything is impossible until someone does it."
"Everyone is an expert until expertise is required."
"You can't 'block-out' what others say and do. Especially if it's intended to get under your skin and get you to respond."
"Accept the pain and consequences of being yourself."
READ MORE: Harris Rosen Biography
Trivia
In 2013, he said about Kobe Bryant:
"Kobe can play at an extremely high level, in my estimation, for anywhere from another three-to-five years."
Tim added:
"The way he takes care of his body, the way he takes care of himself mentally, the time he puts in."
For Tim, there are three types of competitors: Coolers, Closers, and Cleaners. They are described as follows:
a Cooler follows others and is hesitant to take initiative;
a Closer completes the required tasks and enjoys being congratulated afterward;
a Cleaner stops at nothing to achieve the end result.
Tim further explained:
"Cooler, Closer, Cleaner… good, great, unstoppable. You can be whichever you want. If you want to be unstoppable, you've got to make the commitment."
He is a featured columnist at Yahoo.com and SI.com.
Tim Grover – Net Worth
Grover earned most of his wealth from training famous basketball professional players. He is known as "THE Trainer." In addition, Grover earned a good amount of money from selling his books, particularly on Amazon. Therefore, Tim Grover has an estimated net worth of $5 million.
Featured image source – © Guliver / Getty Images.
READ THIS NEXT: Who is Cameron Fous?
References

https://medium.com/key-takeaways-from-tim-grover-michael-jordans
https://thriveglobal.com/tim-grover-s-6-ways-to-become-unstoppable/
https://www.inc.com/how-tim-grovers-teachings-helped-a-business-consultant