Tobias Forge is a Swedish musician, singer, and songwriter who is best known as the masked lead vocalist of the Swedish heavy metal band Ghost (performing under the stage name of Papa Emeritus), as well as the guitarist and vocalist of the death metal band Repugnant.
Biography
Не was born on March 3, 1981, in Linköping, Sweden.
Forge had an older brother named Sebastian who passed away from heart disease on March 2, 2010, right after Tobias posted Ghost's first songs onto MySpace.
Tobias had a rough childhood.
In his words:
"I lived with my mother in Linköping, and my father was living with his new family outside Norrköping."
Tobias continued:
"As a child and teenager I was often very upset about this situation, and felt robbed of a normal childhood, safety and, well.. money, normality, parents who love each other."
Repugnant
Starting in 1998, he led the Swedish death metal band, Repugnant under the stage name of Mary Goore.
Crashdïet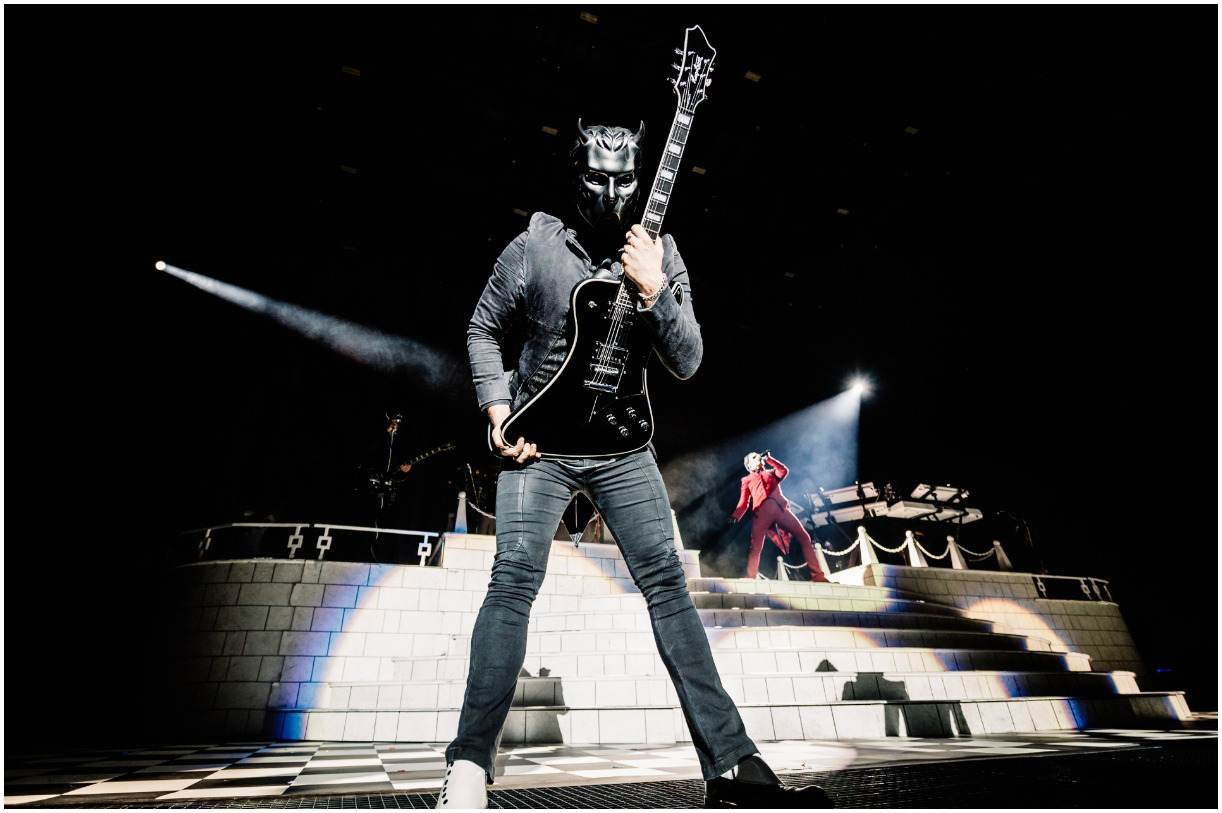 Crashdïet is a Swedish sleaze metal band from Stockholm. Between 2000 and 2002, he was a guitarist in this metal band.
Subvision
From 2002 to 2008, he was guitarist and vocalist of the pop-rock band Subvision.
Magna Carta Cartel
In 2008, he took the bass in Martin Persner's band, "Magna Carta Cartel." Their sound has big nods to The Cure as well as dreamy atmospheres.
In 2009, Tobias left the band.
Ghost & Lawsuit
Formed in Linköping, this metal band began playing underground shows and sharpening their sound. Since 2006, Tobias has been the business leader and chief songwriter of the Ghost.
The band is composed of 6 members who are easily recognized for their satanic attires. Five members play the instruments and call themselves "Nameless Ghouls," whereas Papa Emeritus is the lead vocalist. The band is renowned for its eccentric performances.
In 2010, they captured the imagination of metalheads with their debut album, called – "Opus Eponymous."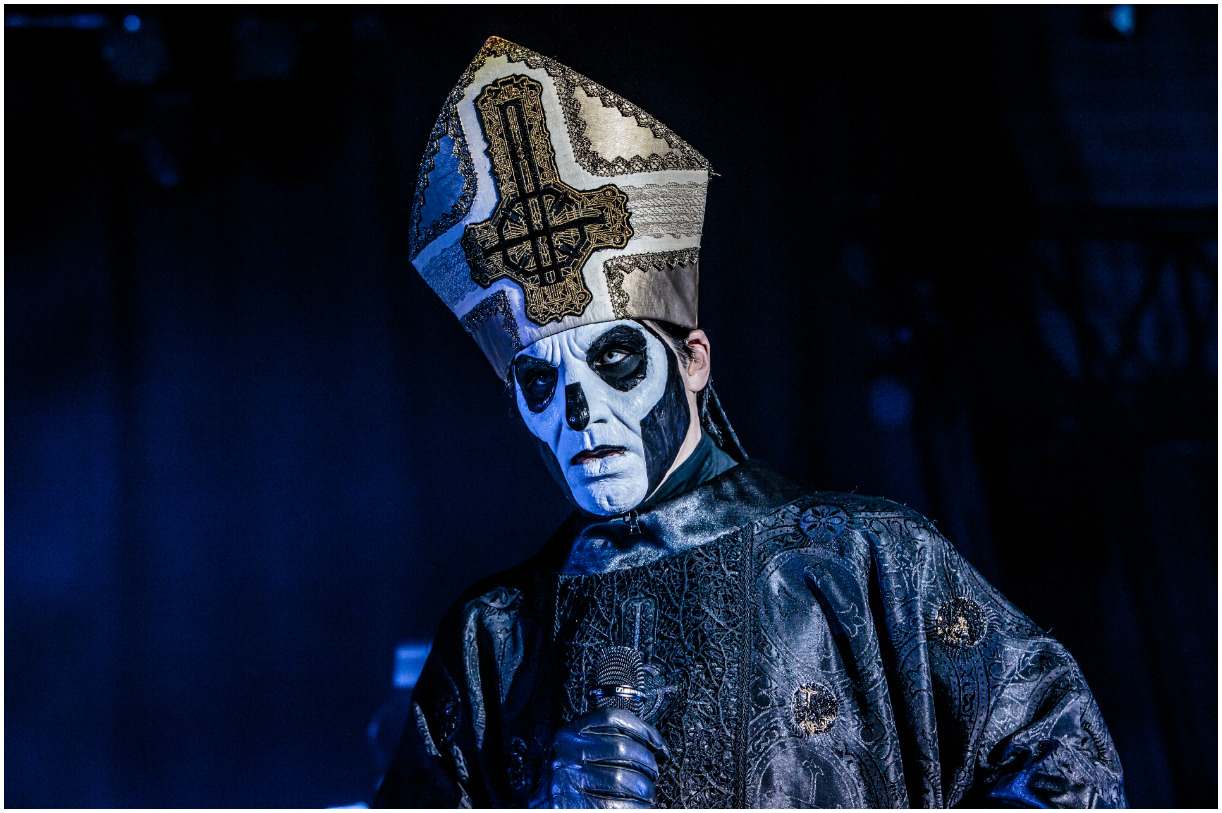 In 2012, the band had the first tour in the United States. Forge declared:
"By sheer luck, we did our first tour of America as a headlining act. Originally, we were going to go out on tour together with Enslaved."
Tobias later added:
"You've probably heard this many times, but there is a little bit of an issue when you're a European band and you're trying to get a [work] visa."
Ghost's 2nd album, "Infestissumam," was released in 2013.
READ MORE: Rapper Mysonne Convicted Of Robberies
In 2014, the band had appearances at Lollapalooza, Coachella, and Rock on the Range.
In 2016, a new single, Rats, has racked up over 20 million YouTube views. In addition, Ghost won a Grammy in the best metal performance category.
In April 2017, Tobias was sued by 4 ex-members who accused him of cheating them out of their rightful share of the profits from the band's world tours and album releases.
Therefore, during an appearance on "Sommar i P1," one of the most popular shows on Swedish radio, Tobias (who performs as Papa Emeritus) revealed himself publicly for the 1st time since Ghost's formation.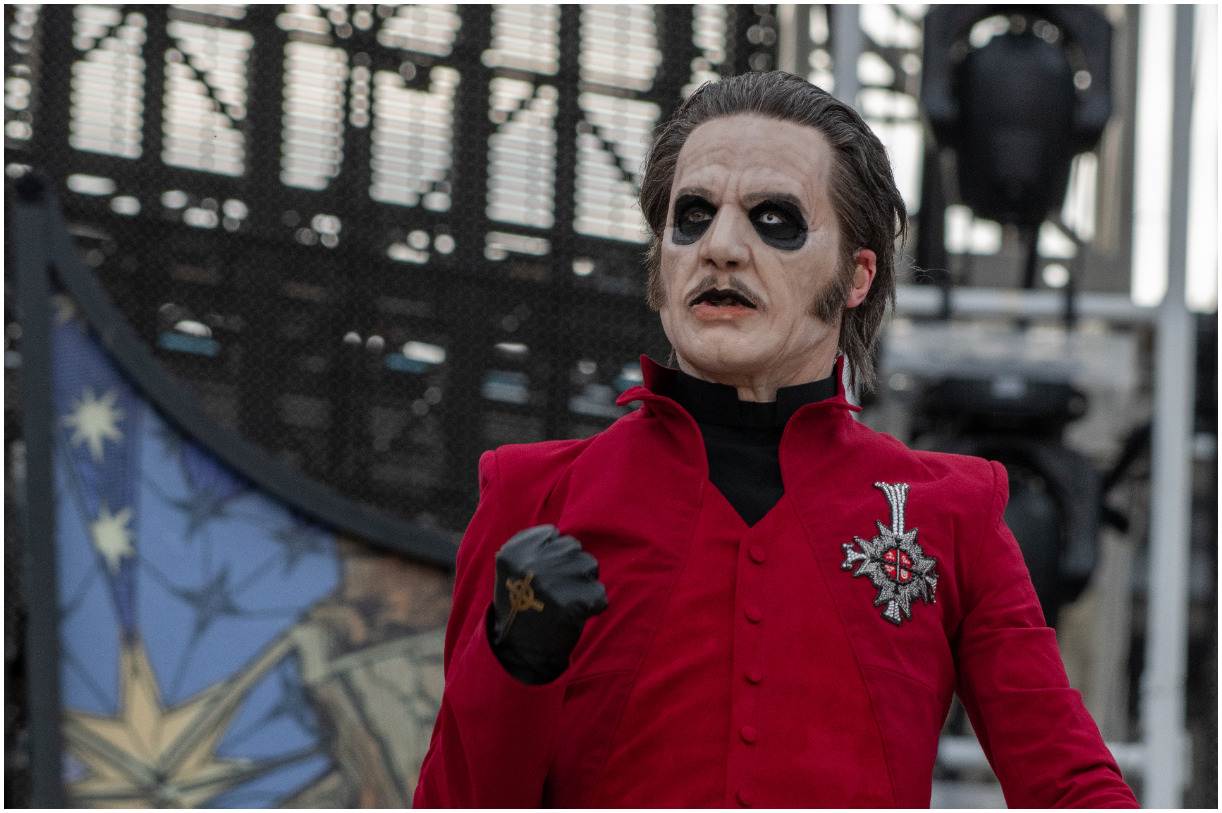 Tobias said at the end of the broadcast:
"My name is Tobias Forge. I'm the man behind the mask in Ghost."
Ghost's latest album, "Prequelle," landed at position No. 3 on the Billboard 200 chart.
They were forced to publish the album under the name Ghost BC in the US due to a legal dispute over the name of the band.
READ MORE: Things You Didn't Know About Tommy James
During a December 2018 interview, Tobias said that the next album is going to take a while as Ghost won't be putting out any new music until 2020.
"From our perspective, at least, 2019 is already over. That year is already done."
Forge also said:
"That doesn't limit me from writing or starting the steps, but when it comes to having a consecutive three month's studio time, there is no such time in 2019. That will happen, probably, spring 2020."
In May 2019, he revealed that Ghost is currently working on releasing a movie. In his words:
"Most films about bands are biographical, and I see no reason to tell our story yet."
Tobias later added:
"You have to have a career first and then you can tell the real story, so that was never an option. And when you yank away that, what do you have? Well, that would be a fictional story."
Height
Tobias is 5'8" (172 cm) tall.
READ MORE: Key Facts About Porter Robinson
Wife
Tobias Forge is married to Boel Forge.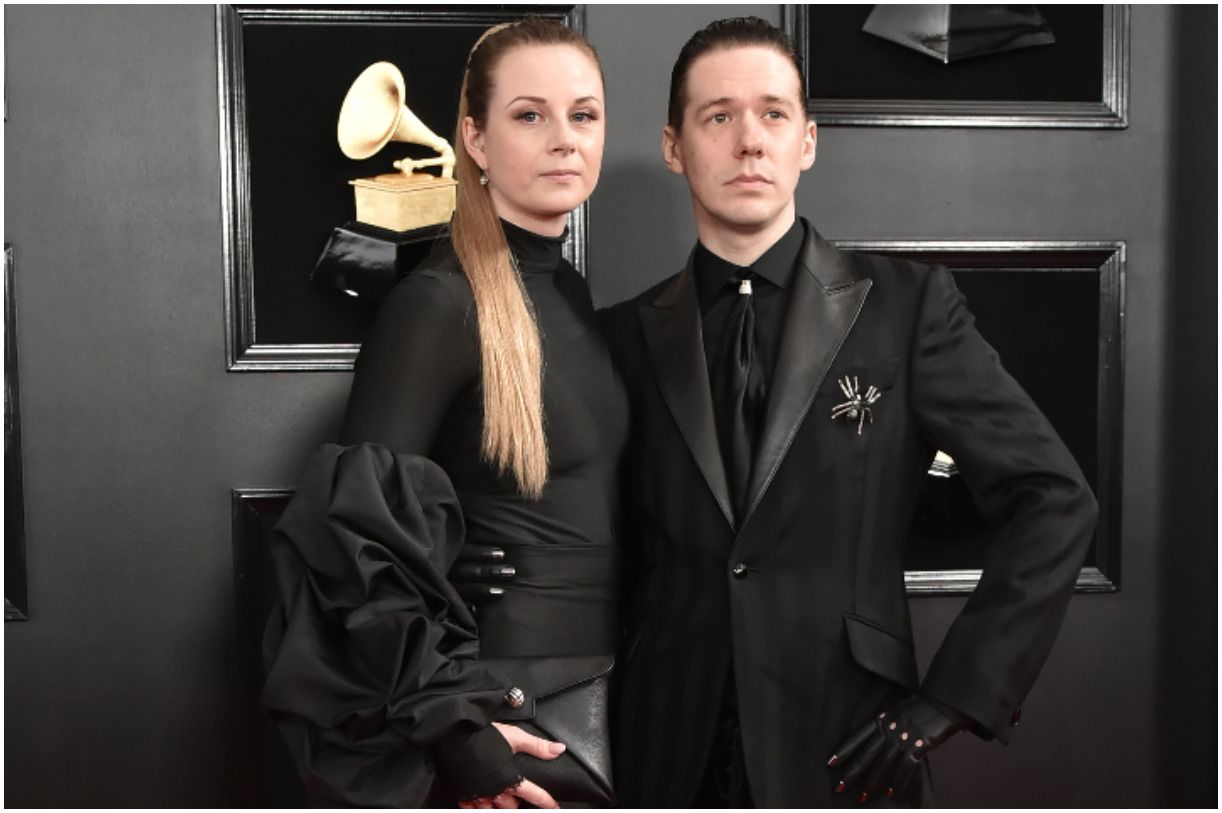 Tobias said that his wife helped him become a musician. In his words:
"She's the one who dared me to think the unthinkable: 'Quit your day job and become a musician.'"
Children
Boel and Tobias have twins, a girl and a boy.
In March 2019, he declared that his 10-year-old twins are fans of Ghost's music. He also said:
"They've responded to Ghost really well. They like the music – so far, at least!"
READ MORE: Dream Theater's Jordan Rudess Announces Solo Album
Trivia
Tobias said that a strict religious schoolteacher, the alienation he felt at home, and a strict stepmother are what made him run "headfirst into the arms of the devil."
He also said that as an adolescent he:
"unquestionably [threw] my hands into the hands of Satan."
After he was sued, Tobias added:
"A friend of mine, a very successful songwriter, said to me, 'You're not really in the game until you've been sued, so welcome in!' and I think he's got a point."
Forge continued:
"I've been in lots of situations in my life where I've managed to turn pain into growing pains. Really, what happened was a receipt that things are going well."
During an interview, Tobias said about its character Papa Emeritus:
"It's a mixture between Dracula and Chief Inspector Clouseau. Sort of a strong, somewhat charming, but still sort of pathetic man, with slightly more bark than bite."
Forge later added:
"Kind of a mid-sized dog. [Laughs] Not really ferocious, but one hell of a bark."
READ MORE: Chester Bennington Net Worth
Tobias Forge – Net Worth
Forge earned most of his money from selling albums as well as selling tickets to his band concerts. So far, he was part of the following metal bands – Repugnant, Crashdïet, Subvision, Magna Carta Cartel, and Ghost.
Ghost also has a YouTube channel that has more than 418 million views (about $1 million in revenue before taxes).
In 2017, he had a taxable income of around $800,000.
Therefore, singer Tobias Forge has an estimated net worth of $4.5 million.
Featured image source – © Guliver / Getty Images.
READ THIS NEXT: RJ (rapper) Net Worth
References

https://www.theguardian.com/music/2018/jun/07/ghosts-tobias-forge-bands
https://www.loudersound.com/became-the-face-of-the-new-generation-of-heavy