Tracy Lynn Curry, better known by his stage name The D.O.C., is an American record producer and rapper from Dallas, Texas.
He was born in 1968 in Dallas, Texas. Tracy has one sister, named – Tonya.
Lynn was a member of the hip hop group "Fila Fresh Crew" which also had Dr. Rock and Fresh K.
After Fila Fresh Crew split up in 1988, Tracy went on to pursue a successful solo career. He signed for Ruthless Records, which was founded by the late Eric "Eazy-E" Wright.
In 1989, Lynn released his debut album, "No One Can Do It Better," that stayed at number one on the US Top R&B/Hip-Hop Albums chart for 2 weeks. Allmusic gives the album a 5-star rating and describes it as "an undeniable masterpiece" as well as "an early landmark of West Coast Rap." The album went platinum 5 years after its release.
Crash
Five months after the release of the album, while driving home intoxicated from a video shoot, Lynn fell asleep at the wheel on the Ventura Freeway in Los Angeles and crashed.
The D.O.C. didn't have a seatbelt on, therefore, there was nothing to prevent him from flying out of his car's rear window, face-first into a tree.
He sustained numerous injuries that required over 21 hours of plastic surgery. The D.O.C. couldn't speak for a month and spent about 20 days in the hospital. Also, the accident crushed his larynx and permanently damaged his voice.
Instead of continuing his career as a rising solo rapper, The D.O.C. turned his focus toward ghostwriting. On the two definitive albums of the G-funk era, Snoop Dogg's Doggystyle and Dr. Dre's The Chronic, the D.O.C.'s imprint is heavy.
For instance, the liner notes to The Chronic say:
"I want to give a special shout out to The D.O.C. for talking me into doin' this album."
His name is also mentioned by Snoop Dogg in the intro of the album:
"Peace to da D.O.C., still makin' it funky enough."
Since his recovery, The D.O.C. has released two more albums:
Helter Skelter (1996) – the name of the album is a reference to Charles Manson's idea of The Beatles' "Helter Skelter" prophesying the end of the world;
Deuce (2003) – the only single released from this album was "The Shit," which features fellow former-N.W.A. members Ice Cube and MC Ren, along with Six-Two and Snoop Dogg.
Lynn is also working on new material for his 4th album, entitled "Voices."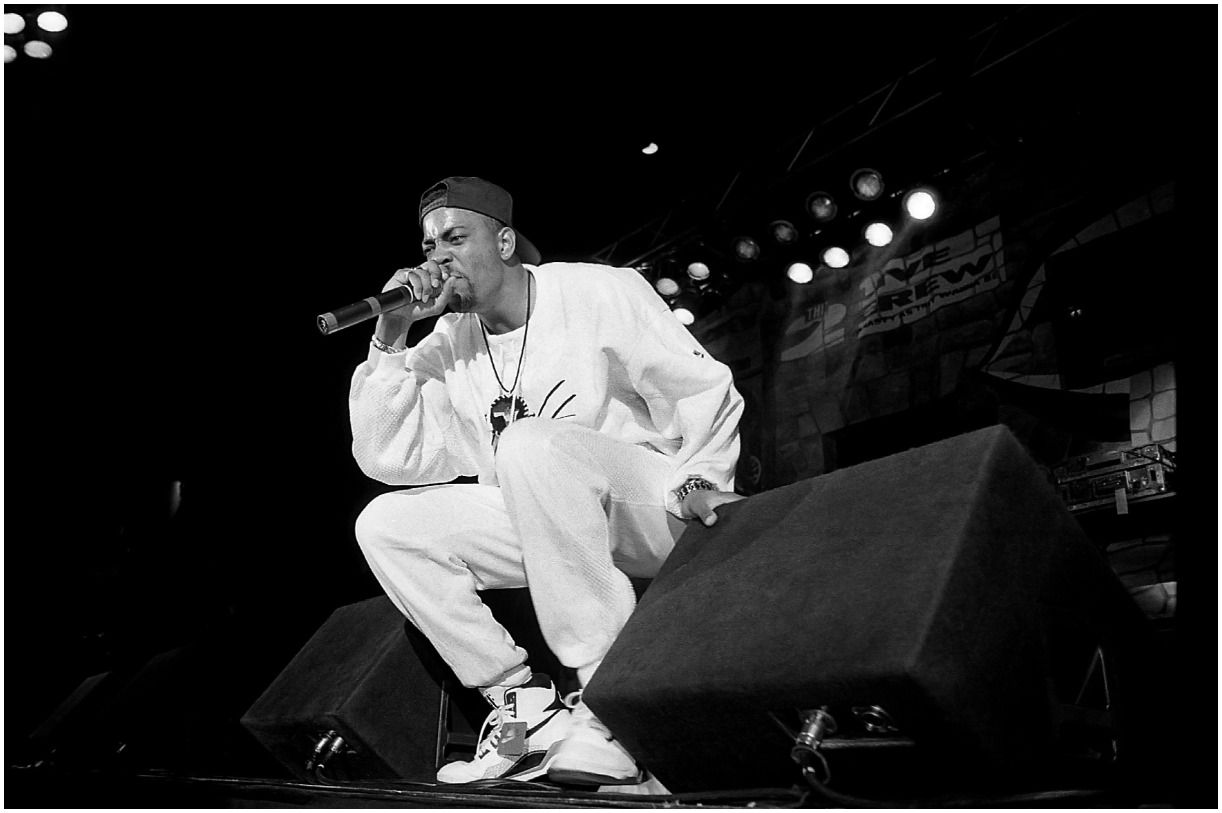 Regains Voice Completely After Tragic Accident
According to a 2009 interview, Snoop Dogg assisted Lynn in seeking a voice therapist. It was found that his vocal cords are not irreparably crushed or severed, and that Lynn's voice could still be surgically restored by up to 70 percent.
In 2015, he stated:
"About a year and a half ago, my voice started coming back on its own and if I concentrate, I can speak with a natural speaking voice again."
D.O.C. went on to say:
"I don't have the power that I had, but I have the voice. It came back. I don't know what's gonna happen. I was actually in prison when it came back."
Daughters
The D.O.C. has a daughter, Puma (born on July 5, 2004), with Erykah Badu, an American R&B singer-songwriter who was instrumental in the creation and rise of the neo-soul sub-genre. Erykah Badu has three children and is an advocate of healthy birth outcomes, natural childbirth, and breastfeeding.
Interesting note – one of Lynn's new songs, "Everything," was dedicated to Erykah Badu, who he told the audience was "the love of my life".
Lynn also has a daughter from a previous relationship – named Amber Lynn Curry (born March 25, 1991).
Trivia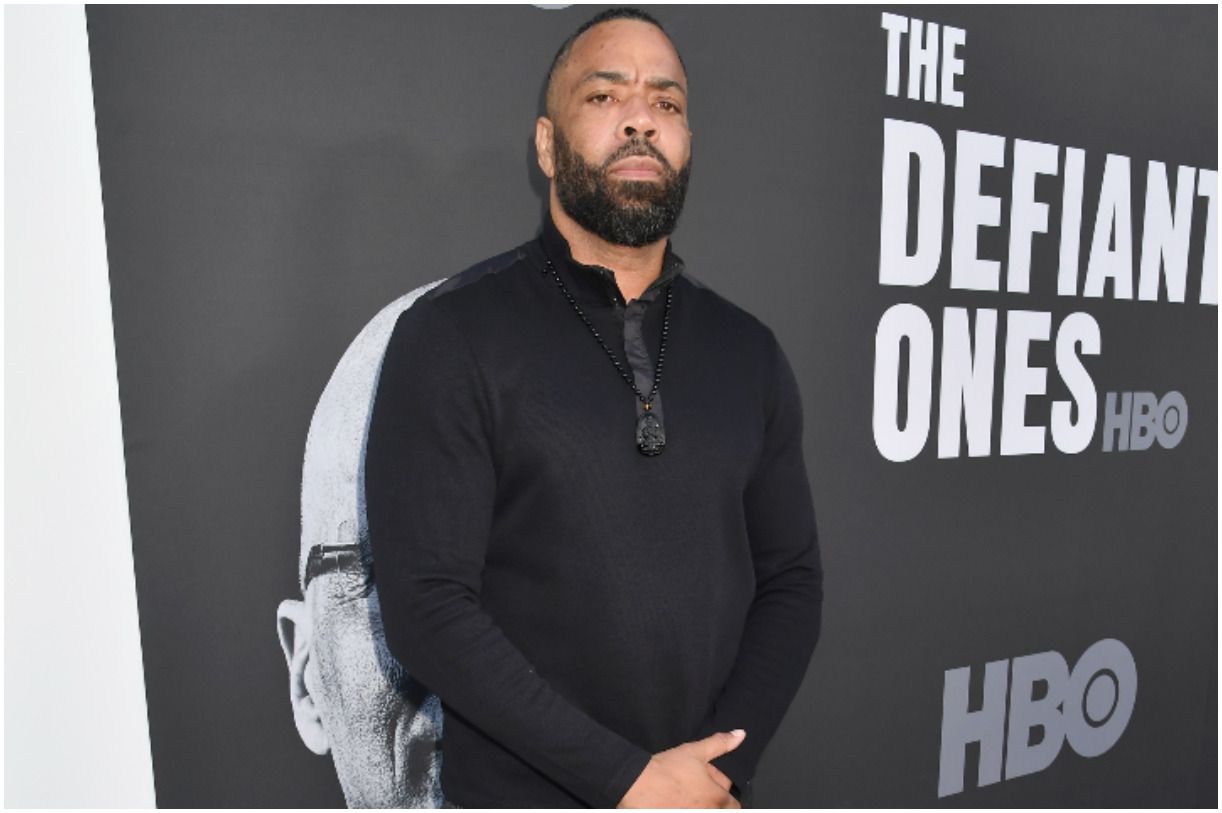 The D.O.C. made an appearance in the documentary "We From Dallas," a locally produced documentary covering the rise and history of hip-hop culture.
He is reportedly filming an upcoming documentary for Netflix.
Lynn was one of the founders of Death Row Records along with Suge Knight and Dr. Dre. He later found out that there was a disparity between what Ruthless was making and the royalties being paid to him.
On July 20, 2000, during the Up in Smoke Tour, Lynn appeared on stage with Snoop Dogg and Dr. Dre at The Centrum in Worcester, Massachusetts.
He is portrayed by actor Marlon Yates, Jr. in the 2015 N.W.A biopic "Straight Outta Compton."
In 2011, he announced that he was hoping to return to rapping – with the help of a surgeon called Paolo Macchiarini. During an interview he said that Paolo Macchiarini has:
"already done two operations similar to the one that would be necessary to do to get me my voice back… it's real Star Trek shit."
However, he never went under Macchiarini's knife.
His daughter, Puma, was captured on video in 2016 while singing a soulful version of Rihanna's song "Stay." A video was uploaded by Badu to her Instagram account.
Tracy Lynn Curry (The D.O.C.) – Net Worth
The D.O.C. earned most of his income from selling his three albums (especially – "No One Can Do It Better"), selling tickets to his concerts, and ghostwriting for Snoop Dogg and Dr. Dre. Tracy Lynn Curry has an estimated net worth of $5.1 million.
Quotes
"I think I wanna start a political podcast in the spirit of Willie Johnson. I wanna call it Assholes and we can argue about some of this bs from the ground level."
"What makes someone the best when everyone's saying the same shit the same way?"
"Art keeps changing. Eras are a better argument. I'd say it's at least 5 games changers in every era. Together they make the greatest."
"He drilled the point into my head, that most of Beethoven's greatest compositions were created after he lost his hearing."
"Men and religion are a whole other ball of craziness."
Featured image source – © Guliver / Getty Images.
References

https://www.allmusic.com/the-doc-mn0000114775/biography