Brian Niccol is an American businessman and CEO who currently serves as Chairman and CEO of Chipotle Mexican Grill.
Not much is known about Niccol, thanks to his relatively quiet life.
While few outside of his family and friends know his birthday, birthplace, or much about his history, much is known about his managerial and leadership positions.
Currently, Niccol leads Chipotle Mexican Grill, or Chipotle, which within three years, had grown its value by nearly 400%.
He quickly led a revamp of the company's marketing and menu offerings, leading to the company's valuation growing to upwards of $50 billion within just a few years.
Brian Niccol has held positions across Procter & Gamble, Yum! Brands, Taco Bell, and now Chipotle, usually bringing about a new perspective to the companies.
Niccol has been incredibly successful as a businessman, collecting millions on his way to "cultivate a better world."
So, with not too much genuinely known about Brian Niccol, let's take a look at the marketing and rebranding guru within Chipotle CEO, Brian Niccol.
The Origin Story
Niccol was born sometime within 1974, likely in Orange County, California — not much is known about his birthdate or birth location, although Niccol has revealed his birth year, and has a strong affinity to Orange County, where he's thought to have been born.
From a young age, Niccol has shown an affinity to business, having founded a lawn-mowing business with some friends as a teen.
According to the Los Angeles Times, Niccol and his friends would collect contracts to mow lawns across residential yards and office parks.
In an interview with Niccol, it was revealed that his father had inspired him from a young age to hold "high expectations for (him)self, whether it be personally or professionally." That was seen with Niccol's lawn mowing business, which used different pricing by location to individually market areas.
With early experience in not only managerial positions, but also marketing,
Niccol was reported to have had a very heavy focus on being a successful businessman from early on.
Career
Yet again, not much is known about Niccol and his life before he started working.
According to multiple sources, Niccol attended Ohio's Miami University, studying engineering and computing, with a heavy focus on using technology for marketing purposes, during his 1990s college stay.
Through the early 90s, Niccol was on the bleeding edge of technology, having an email address and the ability to make websites by 1996.
That year, he graduated with an engineering degree and immediately went to work for Procter & Gamble Company.
Procter & Gamble Company
Niccol near-immediately earned a high position within P&G's marketing team, thanks to his unique technology-based approaches and young ideas.
Taking the titles "Associate Marketing Director," "Assistant Brand Manager," and "Brand Manager," Niccol quickly climbed the ladder.
As an early adopter of the internet, the young Niccol attempted to incorporate the web with everything he could.
This would include his stay in marketing, with the launch of a Scope mouthwash campaign involving an animated kiss sent via email.
This was the first marketing stunt of its kind — one which immediately boosted his status within P&G's marketing division.
Niccol's marketing ideas were oftentimes considered unnecessary but quickly proved to be effective.
During his stay at P&G, Niccol even managed to earn an MBA from the University of Chicago, before leaving the company in November of 2005, after 9 years and 7 months with the company.
Yum! Brands
Following Niccol's near-ten-year tenure at Procter & Gamble, he found a job opportunity within the service industry, specifically in the form of Yum! Brands. Yum! owns and operates the brands KFC, Pizza Hut, Taco Bell, and WingStreet internationally.
According to Niccol's LinkedIn page, he was quickly slotted into the company's managerial team, with a position as Vice President of Yum! Brands. Keeping that position for 1 year and 11 months, Niccol was then accepted as Chief Marketing Officer of Pizza Hut, one of Yum! Brands' divisions.
Under Niccol's leadership, Pizza Hut was moved into a new brand strategy, including the introduction of online ordering and mobile access.
Niccol's idea eventually grew to encompass over $1 billion in sales.
Following his successful implementation of a new branding and Pizza Hut's sales revival, Niccol moved to become General Manager for Pizza Hut, which ended after 9 months.
Taco Bell
Following his successful revival of Pizza Hut's branding, Niccol became Chief Marketing and Innovation Officer of Taco Bell.
Under his leadership, Taco Bell was quickly revitalized with Niccol's introduction of the "Live Más" tagline, repositioning of "food as fuel" to "food as experience," addition of the Doritos Locos Tacos, and a major change on the business' menu.
With yet another marketing revamp on his belt, Niccol was promoted to President of Taco Bell, following 1 year and 8 months as CMO.
This position lasted for a similarly-sized 1 year and 9 months, during which he introduced Taco Bell's digital brand, mobile ordering, and new breakfast offering.
Niccol was promoted to CEO in January 2015, where he was responsible for:
Rebranding Taco Bell entirely
The doubling of system sales
2,000 new restaurants
An international expansion
A focus on new food innovations
And recreating worldwide operations
READ MORE: Leonhart & Rebecca Lipinski
Chipotle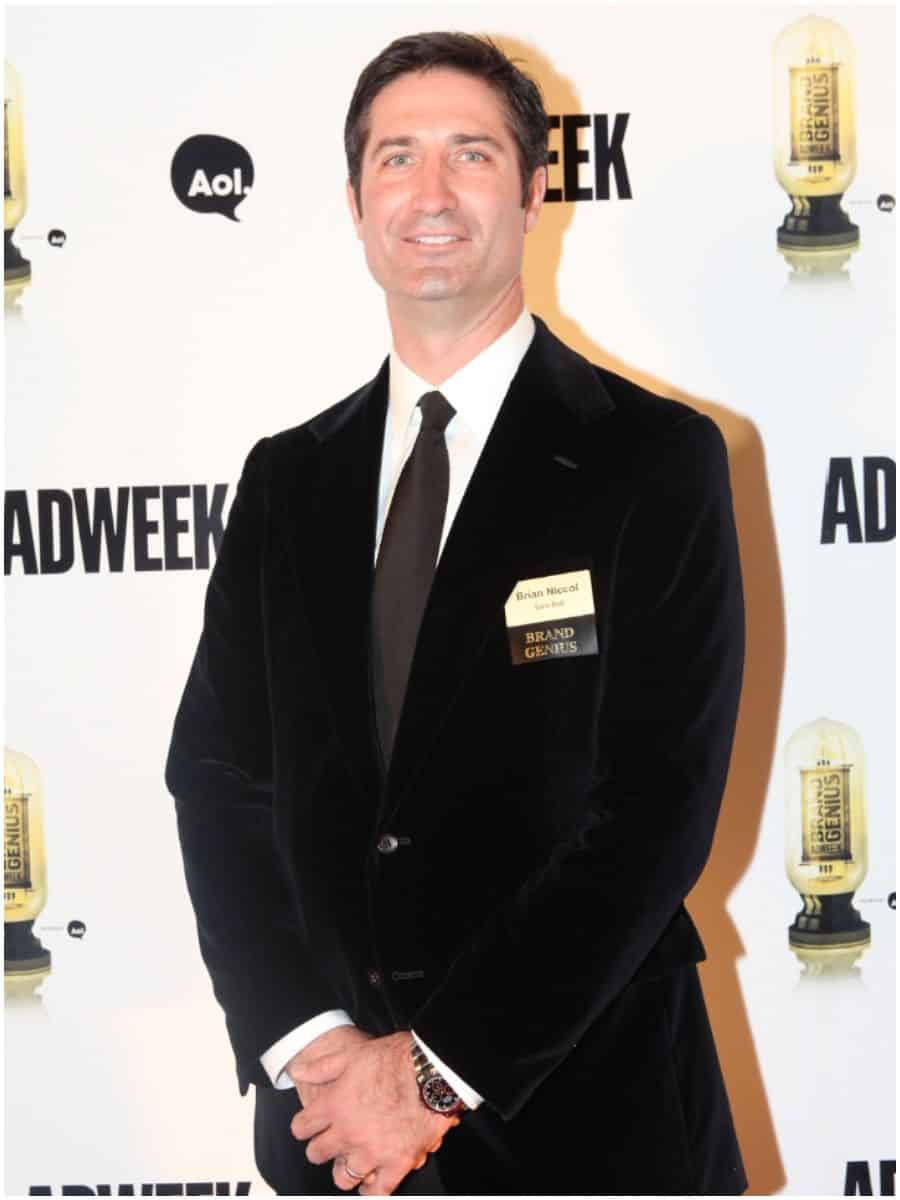 Niccol's 3-year, 2-month tenure as CEO of Taco Bell ended in February 2018, where he replaced Chipotle's Founder, Steve Ells, as CEO.
Before Niccol arrived as CEO, Chipotle was going through a hard time, following 11 individual outbreaks in the previous 10 years.
Brian Niccol was viewed by many to be a marketing and rebranding genius — something that Chipotle needed desperately.
In 2017, the year prior to when Niccol was brought in as CEO, Chipotle made $4.48 billion in revenue.
In the following two years after his introduction as CEO, the company's revenue grew to $5.98 billion.
That's a jump of 33%, in just 2 years.
Under Niccol's leadership, Chipotle had a heavy interest in expansion and rebranding, bringing the total number of restaurants to 2,768 from 2,408.
Average restaurant sales grew by 10%, thanks to an introduction of new meal items, a greater mobile presence, and a new, hip, brand.
Wife
Brian Niccol is currently married to Jennifer Niccol.
The couple married in 2001, with their first child having been born just four years later, in 2005.
The two had two more children, in 2007 and 2011.
Not much is known about Brian and Jennifer's relationship, thanks in part to Brian's general confinement when it comes to spilling information on his personal life.
Neither of the Niccols has any social media presence, with no Instagram, Twitter, or Facebook accounts.
Brian does have a LinkedIn profile, although that reveals nothing about the couple's relationship status or quality, although, in interviews, Brian has said that their relationship is incredibly stable.
READ MORE: Jenicka Lopez Net Worth
Brian Niccol – Net Worth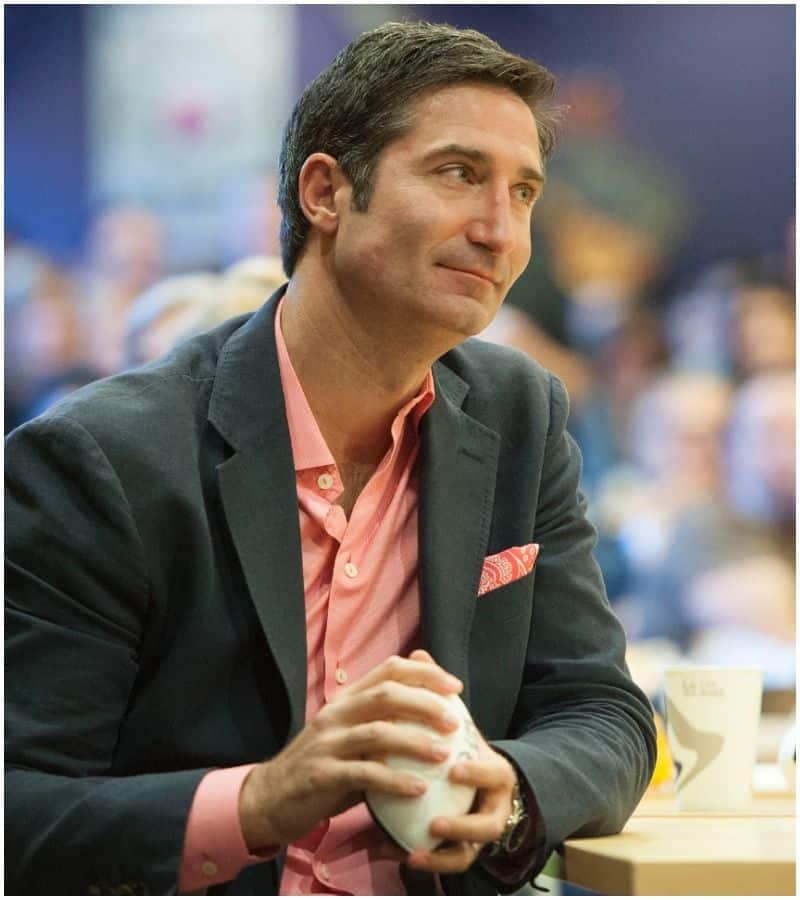 Niccol earned most of his wealth from:
120 units of Chipotle stock worth over $51.6 million
$16 million in income as Chairman and CEO of Chipotle
Niccol has sold nearly $17 million in Chipotle stock over the last seven years, so his net income may range as he continues to deal with the company's stock (CMG).
Not much is known about his payment as tenue within Yum! Brands, Taco Bell, and Pizza Hut, so the best estimates provided are just from his appointment as CEO and President of Chipotle Mexican Grill.
Therefore, businessman Brian Niccol has an estimated net worth of $80 million.
READ THIS NEXT: Who is Shea McGee?