Jentezen Franklin is an American Pentecostal pastor and Christian author who led the congregations of both California and the Georgia branches of the Free Chapel ministry.
Some of his bestselling books are – "Fasting" and "Right People, Right Place, Right Plan."
Biography
Franklin grew up in Wilson, North Carolina, USA. His father was a pastor who traveled throughout North Carolina.
He grew up with two sisters and two brothers in a Christian home.
Jentezen trained as a saxophone player at Atlantic Christian College's music department. But, he fully committed his life to Jesus and yearned to do something great for God when he was 16.
In his words:
"I was in college on a full-ride music scholarship with the dream of becoming a professional saxophone player."
Franklin went on to say:
"That summer after my sophomore year, I started traveling with Richie, doing music while he preached. During that time, God called me to preach."
During his early career, he traveled along with his brother Richie as an evangelistic team.
After the senior pastor of Free Chapel – Roy Wellborn – died in 1989, Jentezen was installed as pastor of Free Chapel, a contemporary Christian church that reaches out to the hurting and lost in the world, country, and community, with the love of Christ.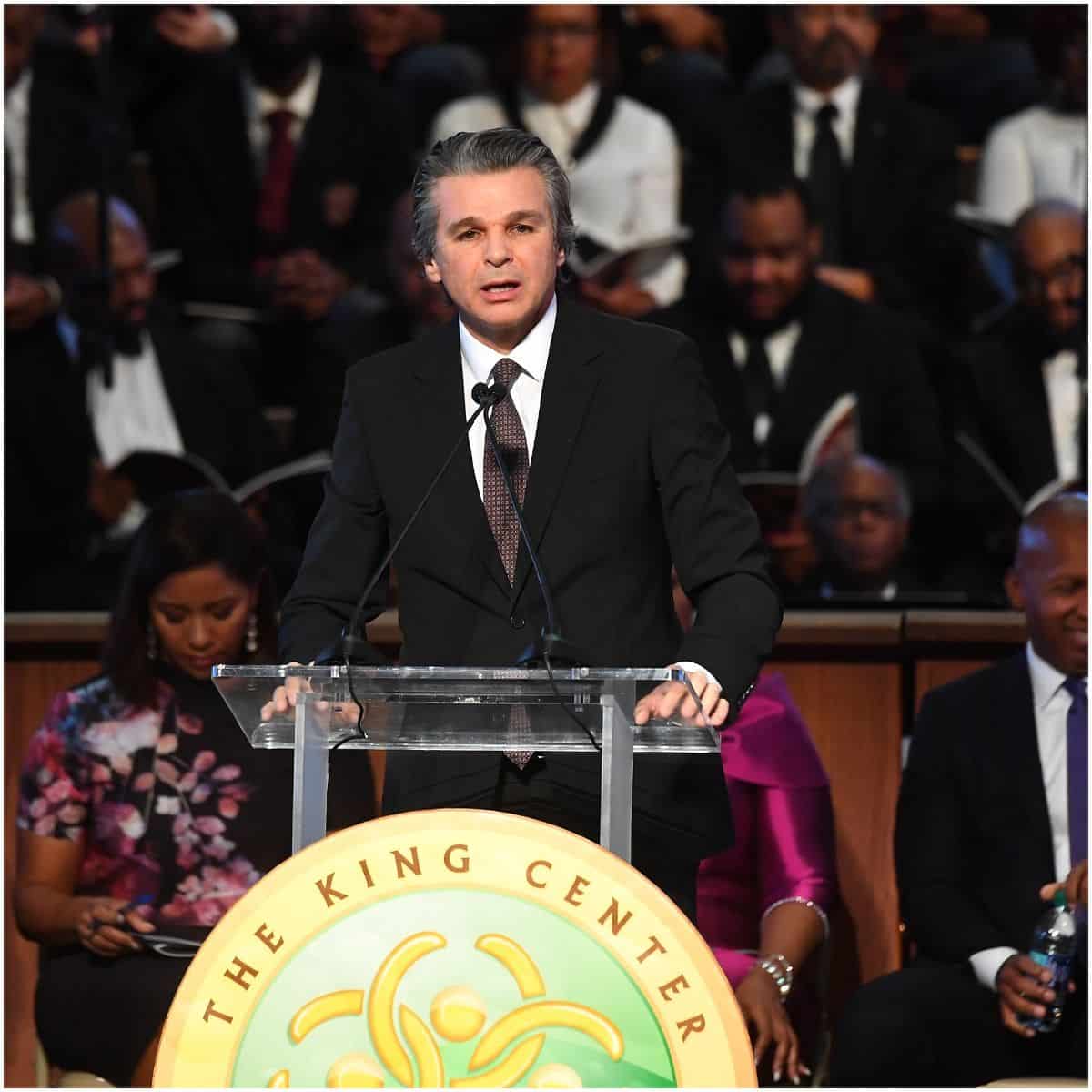 In 2004, Free Chapel moved to a new location that has a 3,000-seat auditorium.
In 2007, Free Chapel opened the second church in Irvine, California.
In 2018, Free Chapel added a Midtown campus in Atlanta. During an interview with The Times, Jentezen declared:
"It's always been a dream for me to have a church in Atlanta."
Franklin later added:
"We've been moving that way for six years."
Jentezen also said that the auditorium will have seating for about 1,000 people.
Moreover, Free Chapel has locations in other areas, including:
Orange County, CA;
Spartanburg, SC ;
Cumming, GA;
Buford, GA;
Gwinnett, GA;
Gainesville, GA.
Wife
Jentezen Franklin married Cherise on September 5, 1987.
READ MORE: Maxx Chewning Net Worth
Children
The couple has five children, named:
Courteney;
Caressa;
Caroline;
Connar;
Drake.
His daughter – Connar Franklin – began attending the Fashion & Art Institute in LA in 2017.
She has earned over 182,000 followers on Instagram.
Connar Franklin earned representation with Photogenics LA.
Quotes
"Stand up for life. And stand up for compassion and grace for those that have experienced abortion. We dare not be silent in such a time as this."
"Though your beginning was small, your latter days will be very great."
"We're all flawed people. We need God's grace. We can make our nation greater. We can make our world a place that values life because life is beautiful."
"You can't lose anything or anybody that God feels you need to fulfill His purpose in your future."
"His nature is in you, and that's why you can look at something that appears to be nothing going nowhere and believe in it."
"Television is critical because it can go to areas that we can never go physically."
"God is Lord not only of what you've got by His hand but of what you have lost."
"You are never more like God than when you're dreaming because God is a dreamer from the beginning."
Books
Some of his books are:
The Spirit of Python: Exposing Satan's Plan to Squeeze the Life Out of You (2013);
Fasting Student Edition: Go Deeper and Further with God Than Ever Before (2012);
The Fasting Edge: Recover your passion. Recapture your dream. Restore your joy. (2011);
Right People Right Place Right Plan (2011);
Fear Fighters: How to Live with Confidence in a World Driven by Fear (2009);
Fasting Study Guide: 5-Week Interactive Study Resource (2009);
Believe That You Can (2008);
Fasting Journal: Your Personal 21-Day Guide to a Successful Fast (2008);
Fasting (2008);
Right People, Right Place, Right Plan Devotional (2008);
Right People, Right Place, Right Plan (2007);
Fasting: Opening A Door To God's Promises (2005);
Fasting: Private Discipline That Brings Public Reward (2004).
READ MORE: Who is Frederick K. C. Price?
Trivia
On May 5, 2019, in his morning Free Chapel message, he called members of several Christian denominations "little."
Free Chapel hosts an annual Forward Conference, an event that featured performances by Jeremy Camp (a Christian singer-songwriter with 4 Gold-certified albums) and other renowned Christian musicians.
In a 2019 Instagram post, Jentezen called for believers to pray for all aspects of government, specifically the Supreme Court, Congress, and President Donal Trump.
Franklin thinks that the government will only be able to thrive in all aspects (spiritually and financially) at its best if there is unity.
READ MORE: T.K. Kirkland Net Worth
Franklin wrote in the Instagram post:
"Amazing meeting today in the West Wing of the White House. We all need to pray that we can find middle ground on some of our nation's greatest issues."
Jentezen continued:
"Let's cover our President, Congress and Supreme Court in prayer and set the example of love & unity, even when we disagree. Prayer still works!"
Jentezen Franklin – Net Worth & Salary
Franklin earned most of his wealth from being the senior pastor of Free Chapel. In addition, he has published more than a dozen books, including – "Love Like You've Never Been Hurt" and "Right People, Right Place, Right Plan."
Jentezen has a TV program that has been broadcasted on Church Channel and TBN. Additionally, he has more than 359,000 followers on Instagram.
His salary was not released to the public, but the average salary for a senior pastor is around $64,000 a year in the US.
Therefore, evangelical pastor Jentezen Franklin has an estimated net worth of $1.25 million.
Featured image source – © Guliver / Getty Images.
READ THIS NEXT: Who is the rich pastor in the world?
References

https://www.gainesvilletimes.comfree-chapel-church-adding-campus-midtown-atlanta/
https://www.christianpost.com/pastor-jentezen-franklin-satan-most-deadly-tactics-how-to-combat-forgiveness-exclusive.html
https://www1.cbn.com/tony-evans-reveals-wifes-cancer-asks-for-prayer