What is Brooke Williamson's net worth? Who is Brooke Williamson's husband?
Introduction
Brooke Williamson is possibly one of LA's most high-achieving television chefs.
She's carved out quite the resume as the winner of the Bravo network's 14th season of Top Chef, the winner of the Food Network's Tournament of Champions 2020, and the youngest ever female to cook at James Beard House.
She's been on Esquire TV's Knife Fight and MTV's House of Food, and she's been winning over hearts and culinary personalities with her laid-back, sophisticated, flavorful cooking.
So what is there to know about a young restaurateur, chef, and television cooking personality who has worked under iconic culinary names and started some of the best casual dining establishments in California?
We've got it all here.
The Origin Story
Brooke Williamson always knew she wanted to cook.
She was born on August 15, 1978, in Los Angeles, California, and by the time she was six, she was watching Julia Child and Jacques Pepin execute elegant French culinary masterpieces on TV—while other kids wanted to watch cartoons.
She absorbed recipes like a sponge, and spent hours practicing what she'd learned from her mom's Betty Crocker cookbook.
According to her family, Brooke's first-ever win in the kitchen was pancakes—but there'd be plenty more to come from the young chef-in-training.
Her parents enrolled her at Crossroads Elementary, Middle and Upper School in Santa Monica, California, when she was in the 7th grade.
She took dance class, played soccer, and got involved in the arts—especially photography, which would go on to be a passion into adulthood.
Above everything else she was learning at school, cooking was still her priority.
Once she graduated from Crossroads, her plan was to head straight for the Culinary Institute of America.
Following (And Breaking With) Tradition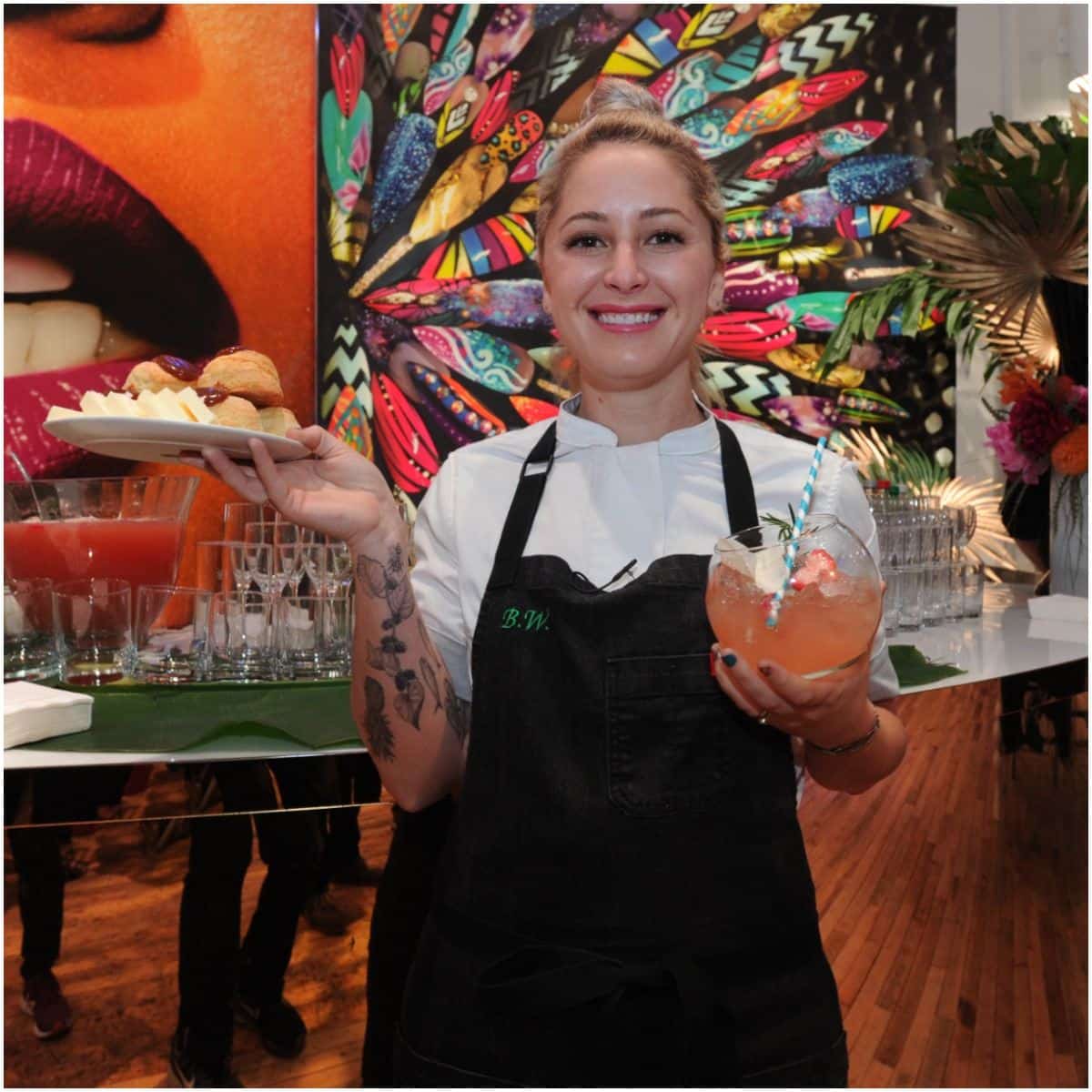 Brooke's parents weren't on board with that plan.
They convinced her to go to college and get some business knowledge under her belt—a good argument for someone who wants to run a restaurant.
Williamson did a year at the University of Colorado in Boulder, before doing what she'd dreamed of.
By 21 years old, Brooke was the youngest sous chef at world-famous Michael's in Santa Monica.
She followed it up with a stint under acclaimed chef Daniel Boulud in NYC, as head chef at Boxer in Los Angeles, and eventually at Zax—again in Los Angeles.
Husband
It was there that she would meet Nick Roberts—her sous chef and future husband. "I hired him, he was my sous chef," Williamson told Uproxx. "We had very different mentalities."
The pair welcomed their first child, a son named Hudson, in 2008. Hudson attends Crossroads school, like his mom did.
READ MORE: Who is xChocoBars dating?
The Culinary Career Climb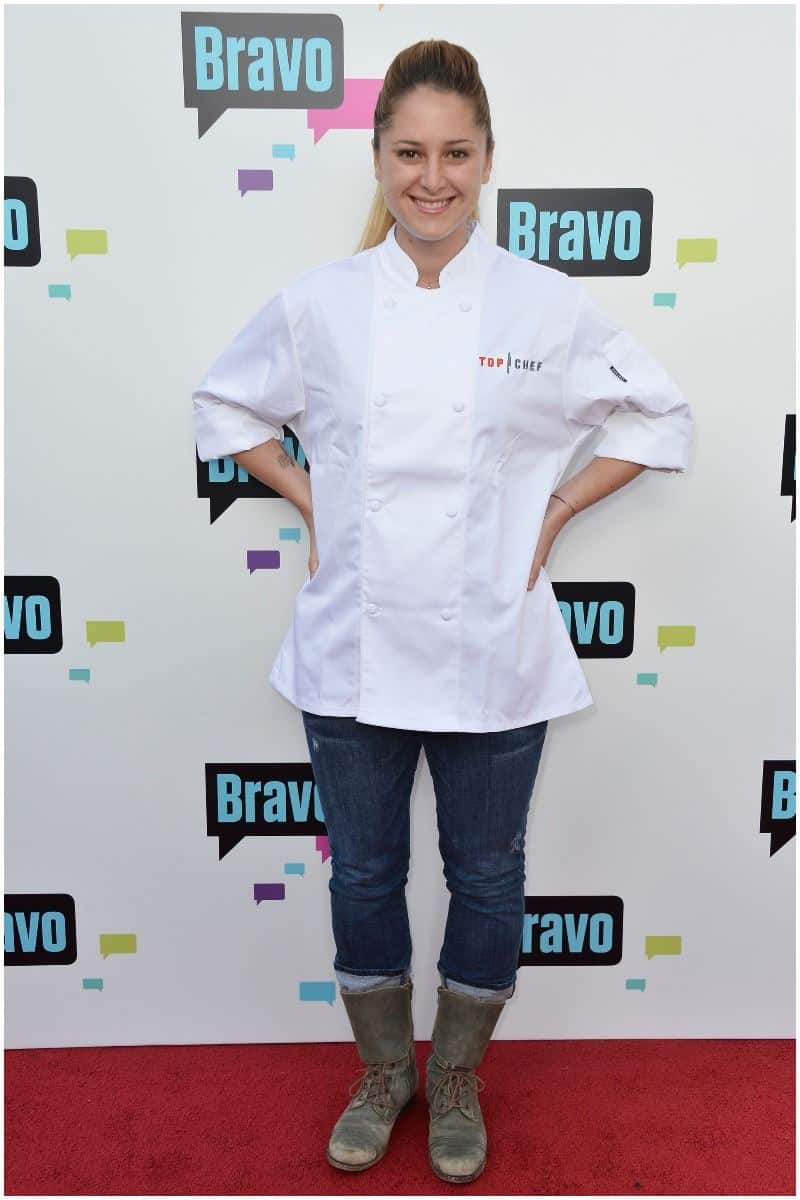 After Zax—and a wedding and a baby—Brooke Williamson and her hubby had a plan.
They may have met in a Brentwood kitchen, but they knew the pitfalls for couples in the restaurant business—and they were determined not to be a statistic.
So they started a restaurant of their own, and everyday became Take Your Kid to Work day.
They launched five amazing eateries in the South Bay area in quick succession.
Hudson House (2009)—named after their newborn baby at the time, was followed by Hawaiian food joint Da Kikokiko, The Tripel, and Playa Provisions.
They also launched Tripli-Kit, a retail store for kitchen appliances.
2020 would be rough on the couple's business interests—with Da Kikokiko, Hudson House, Tripel, and Tripli-Kit all shutting down or being sold before the end of the year.
READ MORE: Lauren Sorrentino Net Worth
Top Chef—Take Two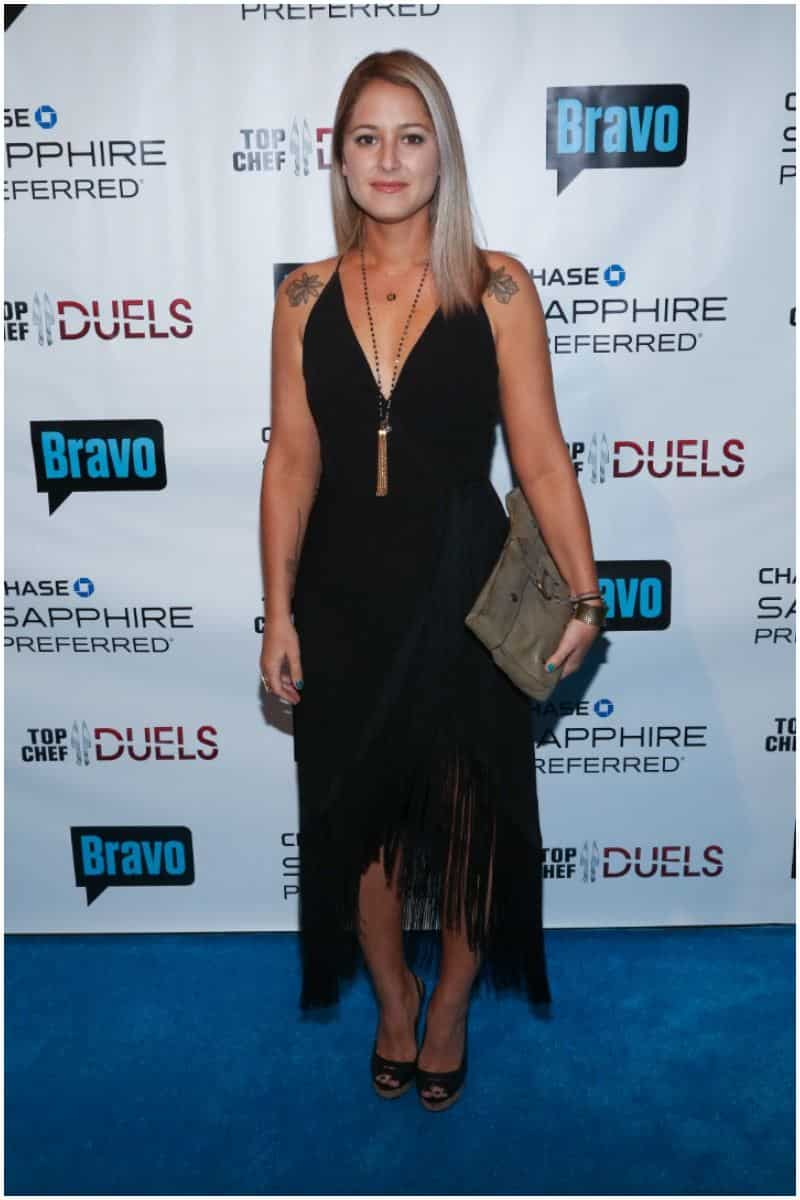 Brooke, who had previously been runner-up on Top Chef season 10, also made the daunting decision to tackle the competition again in 2016.
With restaurants of her own and a kid in school, she sought his opinion before making the leap.
Hudson agreed that she should do the show, but he wanted something in return—to go ziplining in Costa Rica after the show was done.
The deal was made, and Brooke headed for Charleston for the grueling competition.
She took out the win, beating finalist Shirley Chung and semi-finalist Sheldon Simeon.
Brooke Williamson – Net Worth
Williamson earned most of her wealth from managing her restaurants.
She co-owns Playa Provisions and Company for Dinner.
Therefore, American chef Brooke Williamson has an estimated net worth of $2 million.
Want to get to know Brooke Williamson's culinary style? Check out Playa Provisions—it's got 4 eateries under one roof, and they're all created by her and her husband.
READ THIS NEXT: Who is Matt Kaplan?