Dan Harmon is an American writer, producer, and actor who is best known as the co-creator of Channel 101 and the Adult Swim animated series – "Rick and Morty." He also has a weekly podcast, named – "Harmontown."
Biography
Harmon was born on January 3, 1973, in Milwaukee, Wisconsin, USA.
Dan went to Brown Deer High School.
After high school, he attended Glendale Community College, but Dan graduated from Marquette University.
He started his career in the entertainment industry by being part of the improvisational comedy organization ComedySportz Milwaukee.
In 1999, he co-created the TV pilot "Heat Vision and Jack" (starring Jack Black and Owen Wilson). The pilot gained an online following and became a cult classic, even if the show was not picked up by FOX.
Dan was the executive producer, creator, and a featured performer in Acceptable.TV. The television program aired on VH1 from March 23 to May 11, 2007.
Community
In 2009, he created Community, a comedy TV series that was inspired by his own community college experiences. It aired on Yahoo! Screen and NBC from September 17, 2009, to June 2, 2015.
Rick and Morty
In 2013, Dan and Justin Roiland co-created the adult animated sci-fi comedy series, titled – "Rick and Morty."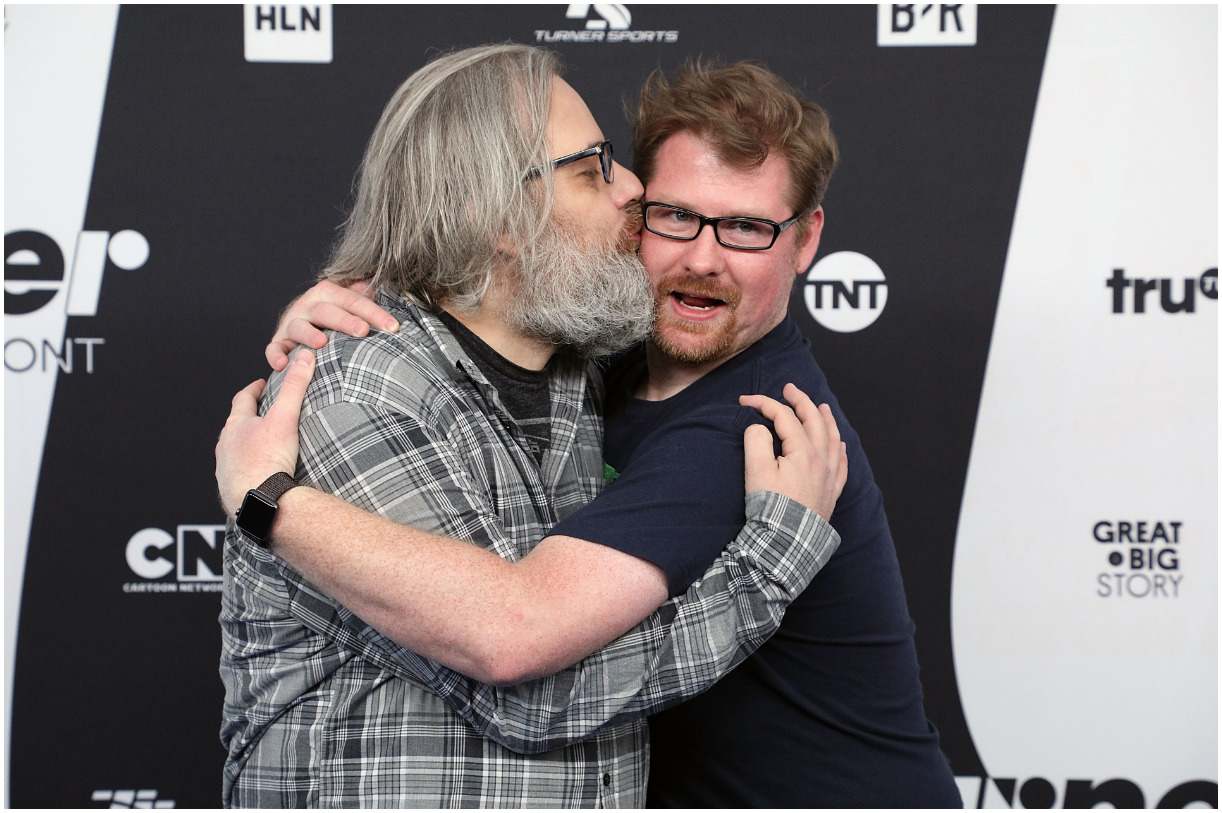 Justin and Dan first met at Channel 101, a short film festival in LA that was co-founded by Dan.
The animated series has been described as "a never-ending fart joke wrapped around a studied look into nihilism."
The 4th season of "Rick and Morty" premiered on November 10, 2019.
Podcast
Dan hosts a weekly live comedy podcast, named – "Harmontown." The podcast began airing on June 6, 2012. It has featured many guest appearances, including:
Steve Agee;
Game Grumps;
Logic;
Kumail Nanjiani;
Eric Idle;
Greg Proops;
John Mayer;
Aubrey Plaza;
Rob Corddry;
Bobcat Goldthwait;
Joel McHale;
Rob Schrab;
Mitch Hurwitz;
Curtis Armstrong;
Robin Williams;
Patton Oswalt;
Felicia Day;
Dana Carvey;
Jason Sudeikis.
Books
In 2013, he published the book "You'll Be Perfect When You're Dead."
Controversy
In January 2018, writer Megan Ganz (now a writer and producer on "It's Always Sunny in Philadelphia") told Harmon that she is willing to forgive him for the abuse and harassment she suffered while working for him on comedy TV series Community. Later, Dan apologized on Twitter. He also said:
"The most clinical way I can put it in fessing up to my crimes is that I was attracted to a writer I had power over because I was a showrunner."
Accepting Dan's apology on Twitter, Megan called it "a masterclass in 'How to Apologize.'" She also said on her Twitter account:
Also in 2018, Harmon apologized after a bad joke dating back to 2009 that went viral on social media. The video showed Dan breaking into a house and abusing a baby doll.
The video resurfaced on 4chan and was spread by Reddit page The_Donald.
Harmon declared:
"In 2009, I made a 'pilot' which strove to parody the series Dexter and only succeeded in offending."
Dan continued:
"I quickly realized the content was way too distasteful and took the video down immediately. Nobody should ever have to see what you saw and for that, I sincerely apologize."
Adult Swim, the American network who produces "Rick and Morty" show, stated:
"The offensive content of Dan's 2009 video that recently surfaced demonstrates poor judgment and does not reflect the type of content we seek out."
Adult Swim added:
"Dan recognized his mistake at the time and has apologized."
Later, Dan has deleted his Twitter account.
Asperger Syndrome
In 2011, Dan discovered that he was suffering from Asperger syndrome. Harmon said that he started reading about Asperger syndrome as part of exploring Abed (a character on Community).
During a recent interview, Dan said:
"I started looking up these symptoms, just to know what they are."
Harmon went on to say:
"And the more I looked them up, the more familiar they started to seem."
Note – Asperger syndrome is a pervasive developmental disorder that was first described by Hans Asperger in 1944. Adults with Asperger's are much more likely to have suicidal thoughts. The prevalence of AS is estimated to be 2-3 per 10,000.
READ MORE: Elizabeth Smart Net Worth
Wife
On December 28, 2013, Dan Harmon proposed to girlfriend Erin McGathy.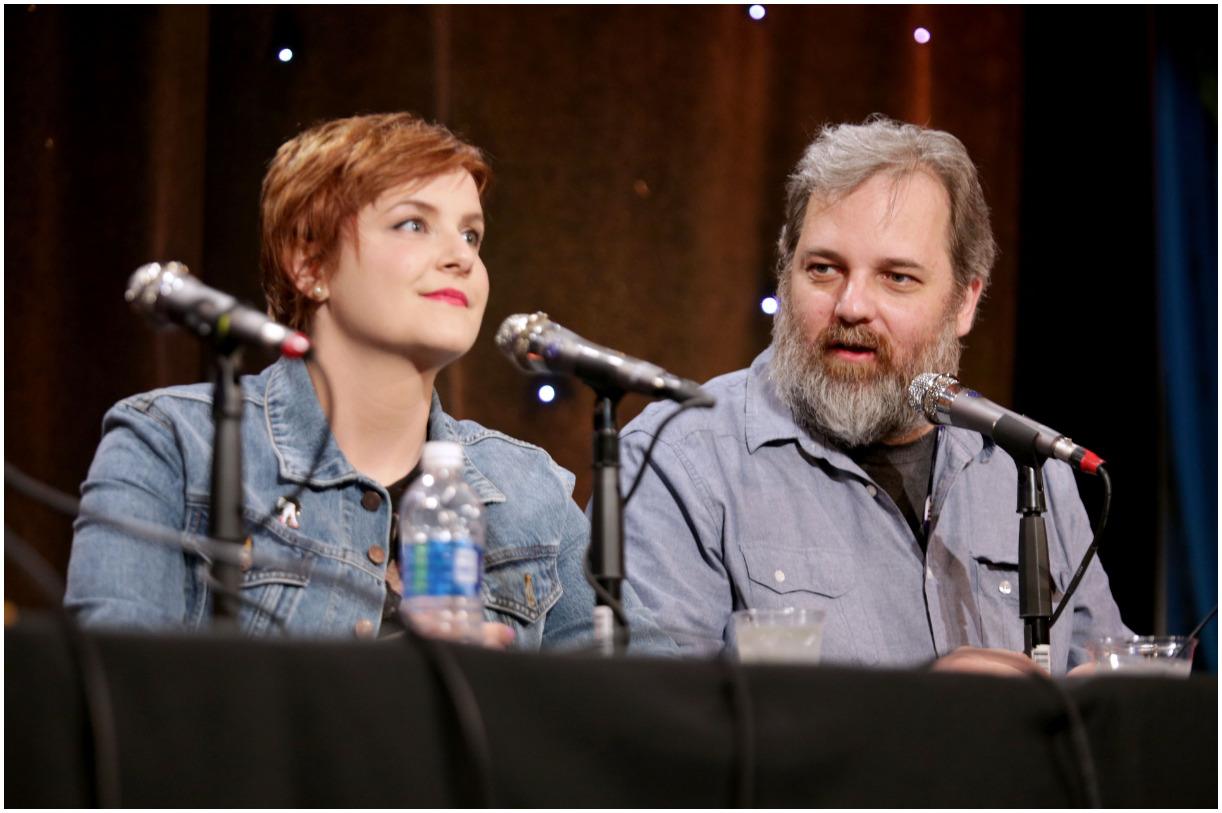 Harmon got married to Erin on November 15, 2014.
Note – Erin McGathy is a podcast host and comedienne who performed at the Upright Citizens Brigade in 2007. She first gained fame as the host of This Feels Terrible. Erin is also the co-host of Human Conversation with Wayne Federman.
Dan and Erin divorced in 2015.
Fiancée
Dan has since dated Cody Heller. The two are now engaged.
READ MORE: Who is Diana Gabaldon's husband?
Height
Harmon is 6′ (1.83 m) tall.
Quotes
"Everything human is better than everything that isn't human."
"The only cure is getting through it, looking back and realizing all of that extra time was wasted."
"I've never done well when I am being appreciated."
"Every season you feel like your job is never the same. My answer is getting increasingly confusing."
"Self-destruction is a control freak's way of monopolizing their own fortune."
READ MORE: David So Biography
Trivia
In July 2009, he was nominated in two Emmy categories.
He is a follower of Joseph Campbell, an American professor of literature who worked in comparative religion and comparative mythology.
Dan Harmon – Net Worth
Harmon earned most of his wealth from creating the comedy TV series "Community" as well as from the adult animated sci-fi comedy series "Rick and Morty." Also, he made some money from his podcast and royalties from his published book. Therefore, Dan Harmon has an estimated net worth of $6 million.
Featured image source – © Guliver / Getty Images.
READ THIS NEXT: Trixie Mattel Net Worth
References

https://www.vulture.com/dan-harmon-wired-aspergers
https://www.wired.com/2011/09/mf_harmon/
https://www.inverse.com/rick-and-morty-season-4-spoilers-details-dan-harmon