Diana Gabaldon (pronounced GAB-uhl-dohn) is a Mexican-American writer who is best known for her "Outlander" book series. Her literary works contain elements of many genres, including adventure, historical fiction, mystery, science fiction, and romance.
Biography
Gabaldon was born on January 11, 1952, in Williams, Arizona, USA.
Her mother's family is originally from Yorkshire, while her father, Tony Gabaldon, was an Arizona state senator from Flagstaff.
Diana has a Ph.D. in behavioral ecology from Northern Arizona University, a master of science in marine biology from the University of California, San Diego, Scripps Institution of Oceanography, and a bachelor of science in zoology from Northern Arizona University.
In the 1980s, Gabaldon was an assistant professor of environmental studies at Arizona State University.
In 1984, she was the founding editor of Science Software Quarterly, a scientific journal for scientists.
In 1987, Science Software Quarterly was acquired by John Wiley & Sons, who changed the title to – "Science Software."
The Outlander series
In 1991, Gabaldon published the debut book in the Outlander series.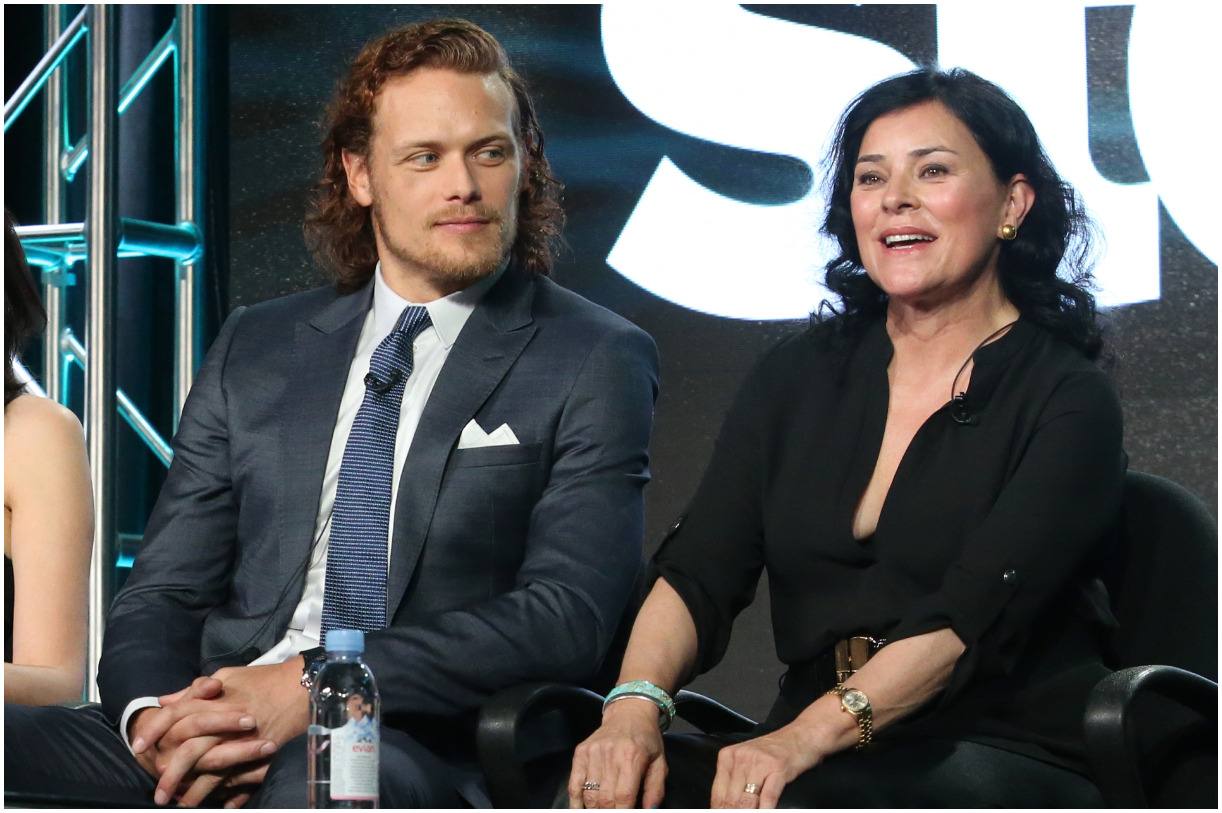 During an interview, Diana talked about the reason she started the series:
"I began writing Outlander for practice. I knew I was supposed to be a novelist, but I didn't know how."
The Outlander series follows the story of Claire Randall, a World War II nurse who is transported from 1945 to 1743.
When she was asked about how long did her first book take to write, Gabaldon responded:
"It took me about 18 months to write Outlander."
After completing her second novel, Diana gave up her professorship at Arizona State University and transitioned to writing full-time.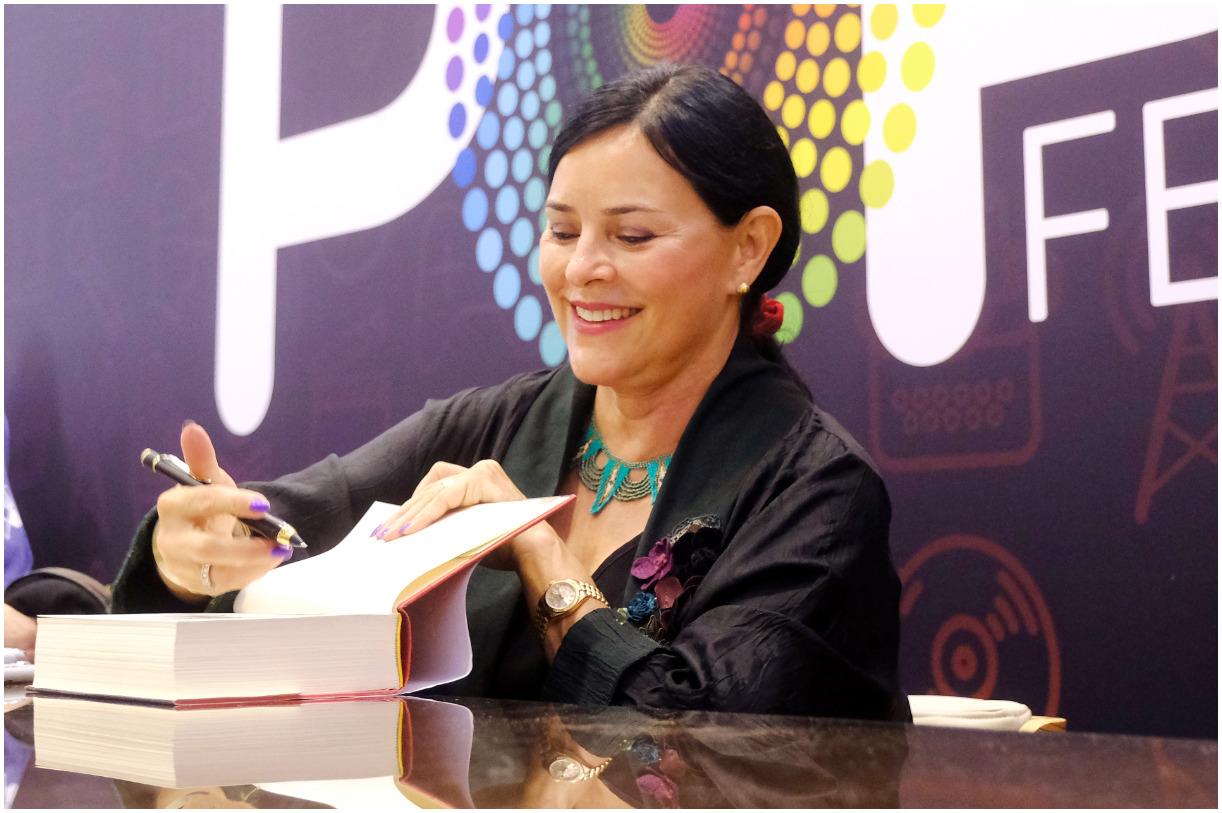 The novels in the series are:
Outlander (1991);
Dragonfly in Amber (1992);
Voyager (1993);
Drums of Autumn (1996);
The Fiery Cross (2001);
A Breath of Snow and Ashes (2005);
An Echo in the Bone (2009);
Written in My Own Heart's Blood (2014).
The 8th book in the Outlander series made its debut as number one on the New York Times bestseller list.
A ninth book in the series is planned for release. Diana wrote on her Twitter account:
"Book 9 (Go Tell the Bees That I Am Gone) will be out in 2019, God willing and the Creek don't rise."
In 1991, the series won the Romance Writers of America's RITA Award for Best Romance.
TV Series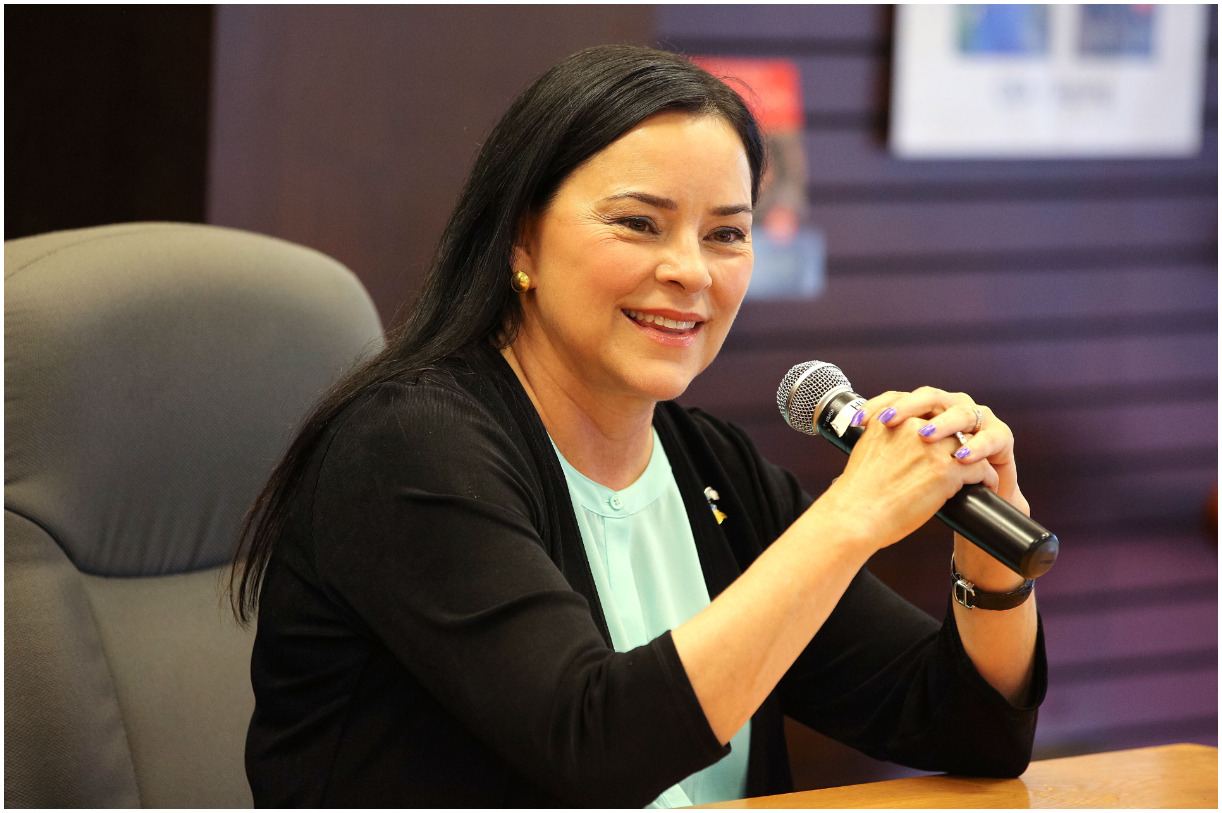 In 2014, a television series based on the books premiered on Starz.
The Huffington Post called the first episode of Outlander "… a masterpiece of impressive depth."
On May 9, 2018, Starz renewed the series for a 5th and 6th season. The fifth is set to premiere on February 16, 2020.
In August 2014, she made a cameo appearance as Iona MacTavish in the episode "The Gathering."
During a recent interview, Gabaldon said about the Outlander TV series:
"I couldn't be happier with the quality of the production and the care they take with the story."
Diana later added:
"Most of what I've seen is original to the books and recognizable material. They've done a wonderful job."
The Lord John series
In addition to the Outlander series, Diana wrote The Lord John series – a sequence of historical mystery shorter works and novels which center on Lord John Grey, a recurring secondary character in the Outlander series.
The character has been called "one of the most complex and interesting" of the hundreds of characters in Diana's Outlander novels.
The Lord John series currently consists of 3 novels and 6 novellas.
Husband
Diana Gabaldon is married to Doug Watkins.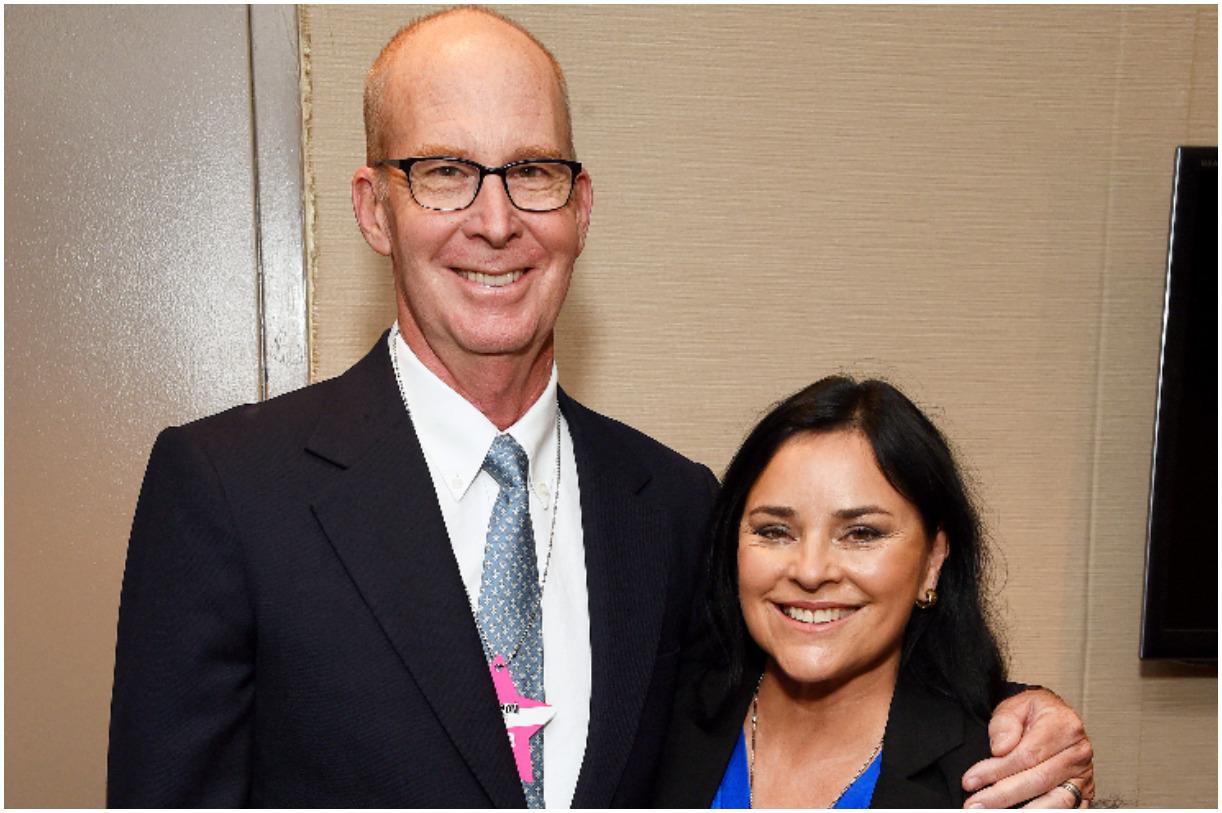 Children
The couple has three children. Her son, Sam Sykes, is a fantasy writer.
His debut trilogy of novels, the Aeons' Gate series, was criticized for its derivative plot as well as appreciated by critics for its dialogue and characterization.
READ MORE: Is Todd Pletcher married?
Quotes
"I've sort of lived in libraries all my life."
"Read lots. You'll learn to tell the difference between good and bad and why things work or don't work."
"Being a writer is the second oldest profession."
"If I die before I say 'I love you' it's because I didn't have the time."
"When I began writing Outlander, I had been hanging around on the CompuServe literary forum for a long time."
READ MORE: Gabrielle Bernstein Net Worth
"Forgiveness is not a single act, but a matter of constant practice."
"I don't write in a straight line at all. I just write bits and pieces and then glue them together."
"Man's sense of Morality tends to decrease as his Power increases."
"For where all love is, the speaking is unnecessary."
"We are extremely proud of our fandom and they of themselves, as well they should be."
"There aren't any answers, only choices."
Trivia
In 2006, she won the Corine International Prize and the Quill Award for Fiction.
In addition to The Outland series and The Lord John series, Gabaldon wrote a graphic novel named – "The Exile."
In July 1992, she received the RITA Award given by the Romance Writers of American for the novel Outlander.
In 2010, a 14-song cycle based on the Outlander series was released under the title of – "Outlander: The Musical."
READ MORE: Who is B0aty?
Diana Gabaldon – Net Worth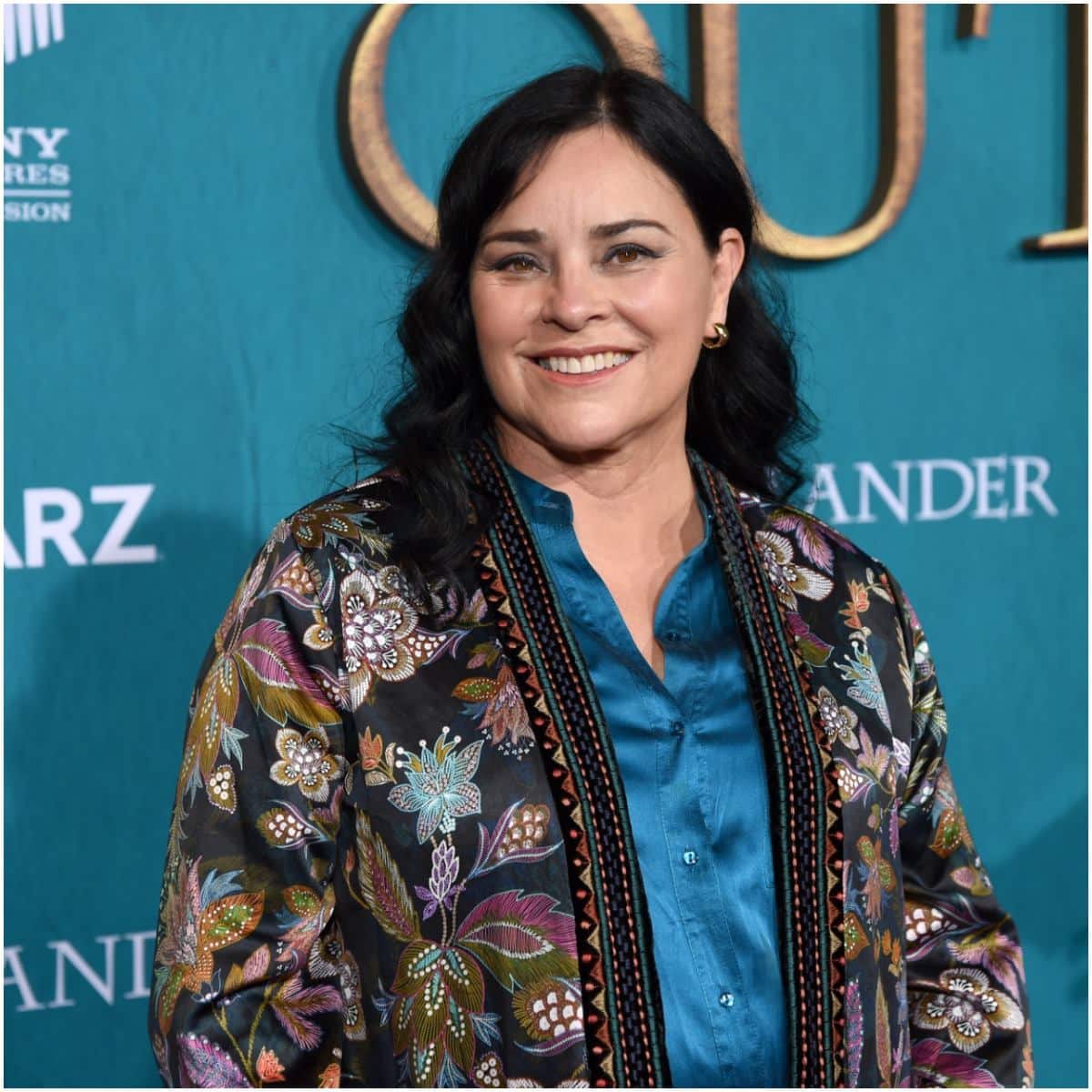 Gabaldon earned most of her wealth from selling her books – The Lord John series and The Outlander series. For instance, Outlander has sold more than 30 million copies since the first book was published in 1991.
In addition, Diana received money from royalties for the Outlander TV series. She even wrote the screenwrite of one episode. Therefore, author Diana Gabaldon has an estimated net worth of $5 million.
Featured image source – © Guliver / Getty Images.
READ THIS NEXT: David So Net Worth
References

https://collider.com/diana-gabaldon-outlander-interview/
https://americanlibrariesmagazine.org/an-interview-with-diana-gabaldon/
https://www.list.co.uk/diana-gabaldon-on-sam-heughan-i-was-sitting-there-typing
https://www.townandcountrymag.com/outlander-diana-gabaldon-starz-chief-tweet