Denise Austin (born as Denise Katnich) is an American former gymnast, author, and fitness instructor, who is the author of fitness-related books like Shrink Your Female Fat Zones and Pilates for Every Body.
Austin also hosted the long-running ESPN exercise show "Getting Fit with Denise Austin." In addition, she served on the President's Council on Physical Fitness and Sports.
Martha M. Boudreau, AARP Executive Vice President & Chief Communications and Marketing Officer, said about Denise:
"When it comes to getting people up and moving, Denise is in a league of her own having led the health and wellness genre for more than 30 years."
She was born on the 13th of February, 1957, in San Pedro, Los Angeles, California, USA.
Her father was a professional baseball player with the St. Louis Browns.
Austin started gymnastics when she was 12 years old.
She attended the University of Arizona on an athletic scholarship. Denise later transferred to California State University.
From there, the author received a degree in exercise physiology and physical education from California State University, Long Beach.
In the 90s, she had an exercise program, titled – "Getting Fit with Denise Austin" on ESPN2 many years. At some point, it was moved on Lifetime Television, and renamed – "Fit and Lite and Denise Austin's Daily Workout."
Since then, Denise has been writing books and columns, creating exercise videotapes, producing fitness shows, and teaching classes, on exercise, nutrition, and staying fit.
In 2002, Austin was named as a member of the President's Council on Physical Fitness and Sports, an American government organization that desires to motivate, encourage, promote, teach people of all ages to participate in sports and become more physically active. She started her second term in 2006.
In her books and videos, Denise encourages people to stay away from fad diets.
In 2003, Denise was inducted into the Video Hall of Fame.
In 2008, for awareness in the fight against women's heart disease, Woman's Day magazine named her Red Dress Award winner.
In 2010, Austin has traveled to 32 American states in order to help kids stay active.
YouTube
She started her YouTube channel on October 8, 2014. Her most popular video is named – "Get Fit At Home – Day By Day | LifeFit 360."
Husband
In April 1983, Denise Austin married Jeff Austin, a former American professional tennis player.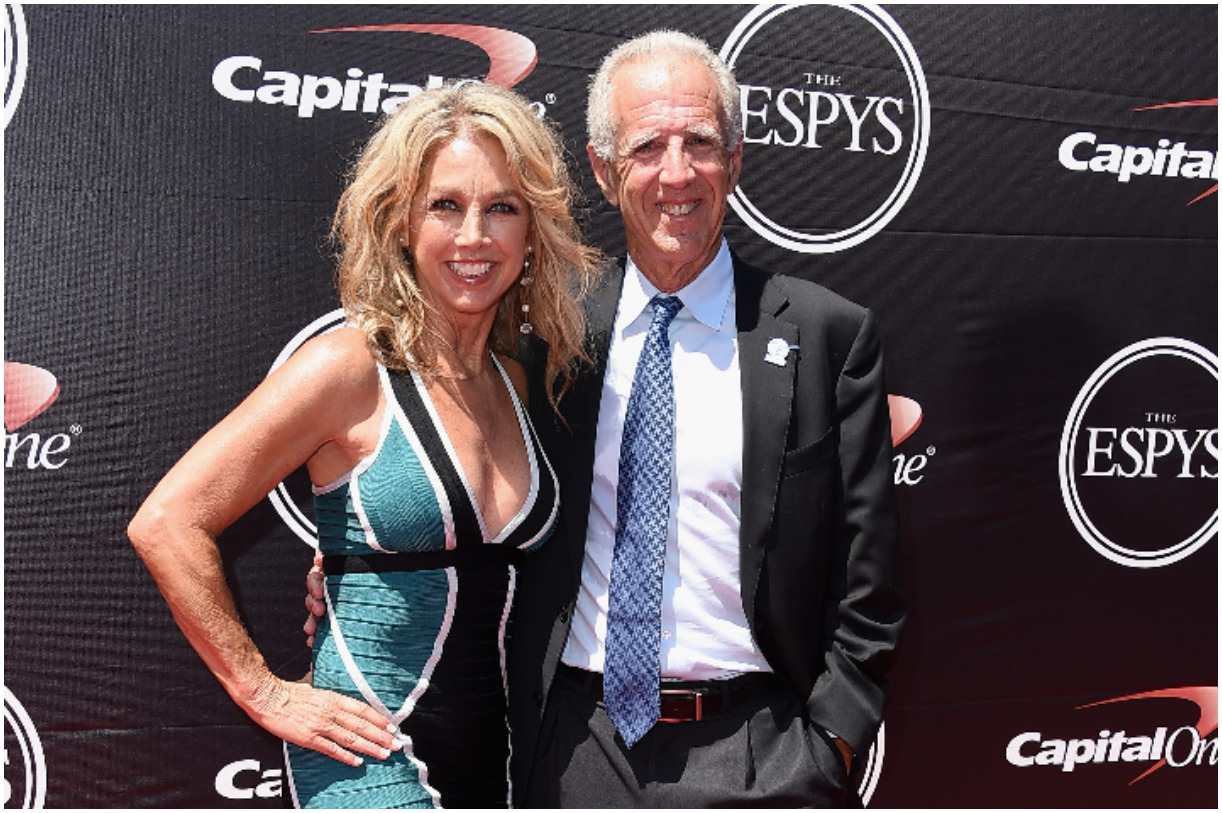 Children
The couple has two daughters named:
Katie Austin – born in 1993;
Kelly Austin – born in 1990.
Katie Austin has been featured on several TV shows. Katie is a designer, model, blogger, author, health coach, and certified fitness trainer, who was recognized by Seventeen Magazine as one of the top 10 fitness influencers.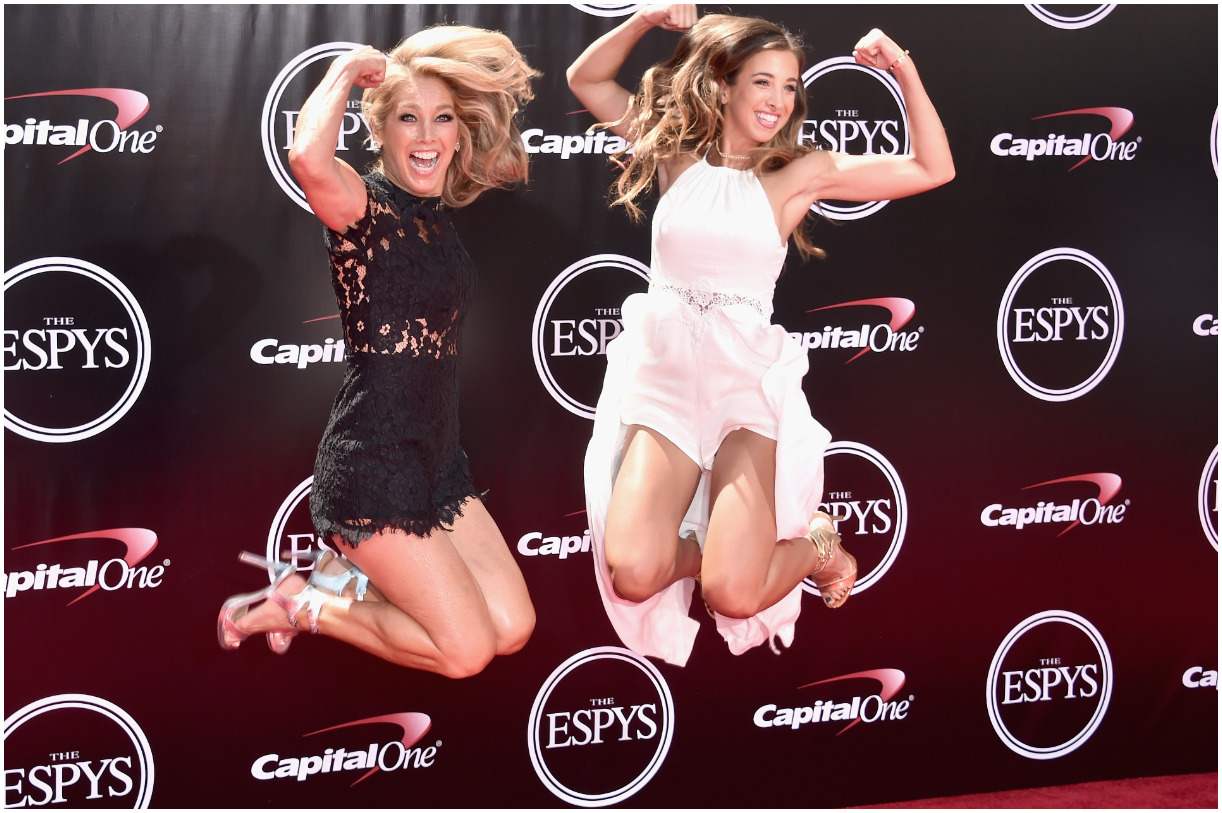 Katie once said:
"Ever since I was little I have been very involved in sports, where I continued to even play in college as a Division I athlete."
In May 2016, she graduated from the University of Southern California with a degree in Communications.
Books
Denise has published numerous books, including:
Side Effect Skinny;
Fit and Fabulous after 40;
Shrink Your Female Fat Zones;
Eat Carbs, Lose Weight;
Sculpt Your Body with Balls and Bands;
Lose Those Last 10 Pounds.
Height
Austin is 5′ 4″ (1.63 m) tall.
Quotes
"Walking is one of the best universal exercises, of course, because you can do it anywhere."
"When a lot of people hit 50, they give up. They think it's too hard, they can't do it. I think this is the best time to get fit."
"I love getting outside to do yoga on the beach! It's such an amazing way to refresh the mind, body, and soul!"
"No matter how busy my schedule gets I always make sure to find time to practice a little self-care!"
"Paddleboarding is one of my favorite activities to do on the weekends, it's so fun it doesn't even feel like I'm working out!"
"Take a moment this weekend for YOU! Meditate, do some yoga, go for a walk on the beach..just take the time to get in tune with yourself."
"When you go to the store, try to get a variety of foods that are red, orange, yellow, green, blue/purple, brown, and white!"
"I only work out 30 minutes a day. But I do it almost every single day, and consistency pays off and it doesn't take that much."
"Having spent the last few days at the Wellness Your Way Festival, I am so inspired to want to cook with lots of fresh foods!"
READ MORE: Facts about Shea Hillenbrand
Trivia
Her exercise programs frequently integrate many different techniques including:
aerobic exercise;
cross-training;
pilates (a physical fitness system that was developed by Joseph Pilates);
yoga.
Denise prefers the use of butter and sugar over margarine and artificial sweeteners.
She is a member of the President's Council on Physical Fitness and Sports since 2002.
Denise said that she does not skip meals and exercises for about half an hour every day.
READ MORE: Bobby Hebert Net Worth
She is a fitness expert who has been motivating audiences to get fit for more than three decades through her workout books and videos. With more than 12 books and 100 workout videos published, she is a living legend in the fitness world.
In addition, Denise has been a former member of the President's Council on Physical Fitness and Sports.
During the early 1980s, Austin was the co-host of Jack LaLanne's show.
She also sells fitness plans and DVDs on her website – deniseaustin.com. For instance, her program Let's Motivate is designed to help her viewers focus on that happy energy over ten weeks. Therefore, Denise Austin has an estimated net worth of $12 million.
Featured image source – © Guliver / Getty Images.
READ THIS NEXT: Bio of Rod Carew
References


https://www.womansday.com/denise-austin-niece
https://people.com/minute-workout-every-busy-person-needs-denise
https://www.latimes.com/sns-health-denise-austin