David Gates (birth name – David Ashworth Gates) is an American producer, vocalist, keyboardist, and songwriter, who fronted the band "Bread" in the 70s.
Between 1970 and 1977, the group had 13 songs chart on the Billboard Hot 100.
Biography
He was born on December 11, 1940, in Tulsa, Oklahoma, the USA to a piano teacher and a band director.
By the time Gates enrolled in Tulsa's Will Rogers High School, he became proficient in guitar, bass, violin, and piano.
During high school, David formed his first band, named – "The Accents," with other high school musicians. In 1957, they released the 45 "Jo-Baby"/"Lovin' at Night" on Robbins record label. During a concert in 1957, the band backed Chuck Berry, one of the pioneers of rock and roll music.
After high school, David made a deal with his dad – "he had two years to make something of himself in the music business, or he had to return to his studies as a music major at the University of Oklahoma."
In 1965, Gates released a single under the name of "The Manchesters" on the Vee-Jay label.
In the follow-up year, David produced 2 singles on A&M Records for American singer Captain Beefheart.
Bread
In 1968, Gates formed Bread. The group consisted of keyboardist Larry Knechtel, drummer Michael Botts, Robb Royer, James Griffin, and himself.
The band signed with Elektra, an American record label that is owned by Warner Music Group.
In 1969, the band released its first album, titled – "Bread." The album peaked at No. 127 on the Billboard 200. In June 1969, they released the first single, named "Dismal Day" from the album.
In 1970, they released their second album, called – "On the Waters".
The tracks on the album are:
Side One
Why Do You Keep Me Waiting;
Make It with You;
Blue Satin Pillow;
Look What You've Done;
I Am That I Am;
Been Too Long on the Road.
Side Two
I Want You with Me;
Coming Apart;
Easy Love;
In the Afterglow;
Call on Me;
The Other Side of Life.
In 1971, they released an album named – "Manna."
In the follow-up year, the group released – "Baby I'm-a Want You" and "Guitar Man."
The band broke up in 1973. The reason, according to David:
"We just couldn't write anything that was worthy of the 'Bread' name, so instead of tarnishing our reputation, I felt it was time to call it a day."
On May 19, 1973, "Bread" performed their last concert at the Salt Palace in Salt Lake City, Utah.
In 1976, they briefly re-formed to record "Lost Without Your Love."
The tracks on the album are:
Hooked on You;
She's the Only One;
Lost Without Your Love;
Change of Heart;
Belonging;
Fly Away;
Lay Your Money Down;
The Chosen One;
Today's the First Day;
Hold Tight;
Our Lady of Sorrow.
At the end of 1977, David released his most successful single as a solo artist, titled – "The Goodbye Girl." In 1978, the single peaked at No. 15 on the Billboard Hot 100.
In 1979, he released the album entitled – "Falling in Love Again." The album peaked at No. 46 on the Billboard Hot 100.
In 1981, Gates released "Take Me Now." The album peaked at No. 62.
Cattle Ranch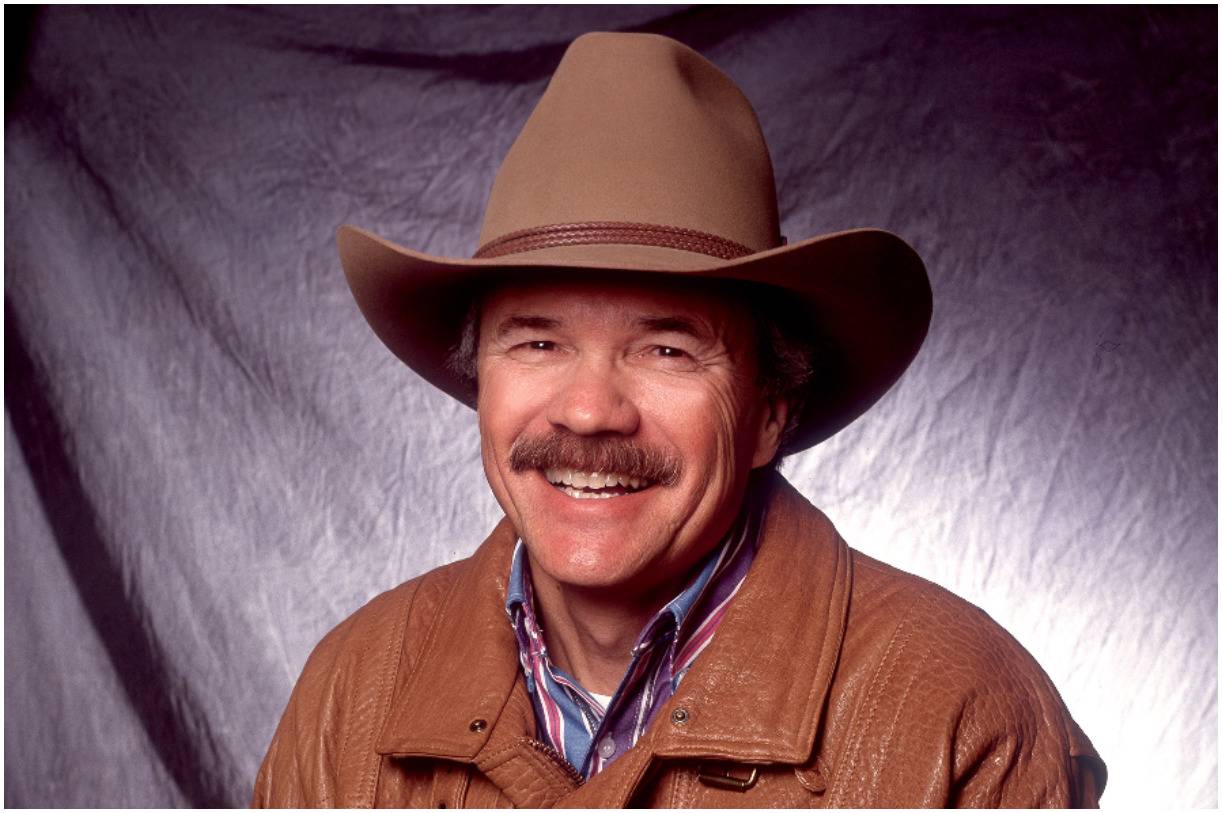 While touring with "Bread," David purchased a 1,400-acre cattle ranch.
During an interview, David confessed:
"That was in the mid-80s. Things had sort of dwindled off, where I was living in LA."
Gates went on to say:
"I began to pull away from the business a little bit in the mid-80s and then decided, when my kids were pretty much grown and gone, I moved up here full-time in 1987."
David added:
"So I've been up here seven years, living year-round. And I like the seasons – they're kind of nice."
In 1994, David released another album, titled – "Love Is Always Seventeen." It was his first new album in 13 years.
In 1996, Knechtel, Botts, Griffin, and David reunited "Bread" for a "25th Anniversary" tour of Asia, Europe, South Africa, and the US.
Wife
In 1958, David Gates married his high school sweetheart, Jo-Rita Gates.
READ MORE: MC Ride Net Worth
Children
The couple has four children.
Quotes
"I'd hate to be a new artist today – it's very difficult. It would be better if we just had a radio which was divided between classical, jazz, r'n'b and pop."
"Nine out of ten times my gut instincts are right."
"Sometimes it's better to be grateful and stay the heck out of the limelight when your best work is behind you."
"People always associate me with the ballads and pretty things, but I did quite a lot of rhythm'n'blues and rock stuff early in my career."
"We're a huge country, yet we don't have the spectrum of choice in music that other countries enjoy."
READ MORE: Witt Lowry Albums
Trivia
From 1970 to 1973, his band charted 11 singles on the Billboard Hot 100, all of which were sung and written by David.
In 1968, David scored his first motion picture, named – "Journey to Shiloh." The film is based on a novel by Will Henry.
A few of his songs have been recorded by artists such as Boy George and Julio Iglesias.
He composed and/or arranged songs for:
Shelley Fabares;
Connie Stevens;
Frank Sinatra;
Bobby Darin;
the Monkees.
"Bread" was inducted into the Vocal Group Hall of Fame.
In 2014, Helter Skelter Publishing issued the biography of his band named – "Bread: A Sweet Surrender."
READ MORE: Is Big Freedia dating?
David Gates – Net Worth
Gates earned most of his wealth from his music. Some of his best-known songs as a solo artist include – Take Me Now, Never Let Her Go, Clouds, and Goodbye Girl.
The best hits of his band are – Everything I Own, Aubrey, Guitar Man, If, Make It With You, and It Don't Matter To Me. Therefore, David Gates has an estimated net worth of $3.3 million.
Featured image source – © Guliver / Getty Images.
READ THIS NEXT: Who is Remy Boy Monty?
References

https://www.theguardian.com/ken-boothe-david-gates-everything-i-own
https://www.latimes.com/archives/la-xpm-1997-jul-09-ca-10903-story