Gente de Zona's irresistible and energetic sound first became known in Cuba, where the group was formed in 2000.
With each global hit, the group has helped introduce new audiences to Reggaetón Cubano, a style of the urban genre that is unique from the more popular riddims of the Dominican Republic, Puerto Rico, Colombia, and Panama.
Biography
Formed in 2000 in the Havana suburb of Alamar by Michel "El Caro" Delgado and Alexander Delgado, Gene de Zona started out as a hip-hop group, playing at parties and local clubs. Alexander Delgado said during an interview:
"In the beginning, we were just guys from our neighborhood, and I didn't have a name so we came up with Gente de Zona."
In 2005, El Caro left, and Alexander Delgado recruited two new members, Fernando "Nando Pro" Otero and Yosdany "Jacob Forever" Carmenates.
In 2012, "Nando Pro" Otero and Yosdany "Jacob Forever" Carmenates left the group to pursue their own musical project, once again leaving Alexander Delgado as the sole remaining original member.
However, Alexander swiftly poached Randy Malcom Martinez from Charanga Habanera, a timba ensemble from Havana.
In 2014, the band collaborated with Enrique Iglesias for the hit "Bailando." Alexander Delgado said:
"When he gave us the song, it was in part written by Descemer and Enrique Iglesias, and we completed the song, we created what the song needed, and we did the video with Descemer, but Enrique Iglesias was not involved at that point."
Delgado also told La Opinion that: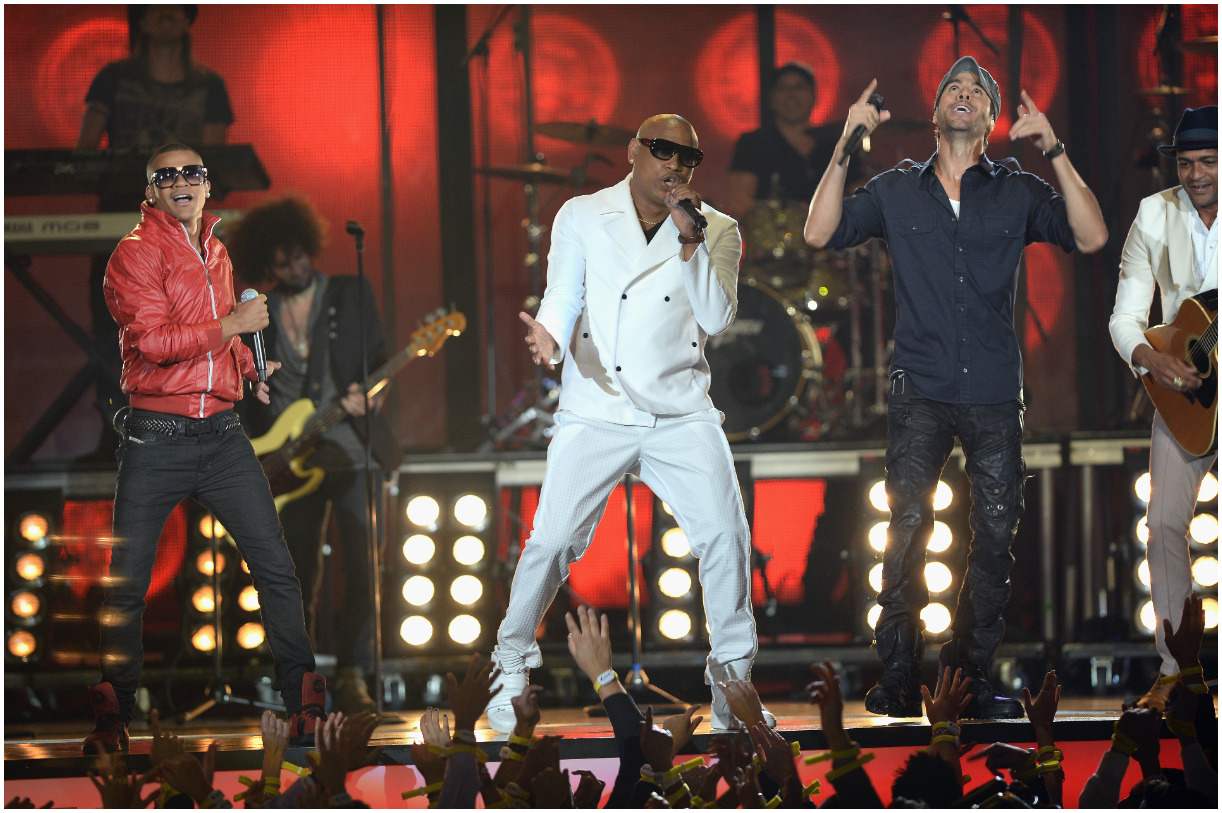 "Bailando almost didn't happen. Iglesias didn't really like the song and that they didn't finish writing it. Then Randy and I took over and finished the song, we put in the last touch and we made a video clip in Cuba and we showed it to him."
Randy Malcom declared:
"Bailando is a really good song, but I think what it did was give us the opportunity to really express what Gente de Zona is, right?"
In 2014, the band won three Latin Grammy Awards.
In September 2014, Gente de Zona performed at the Madison Square Garden in New York City.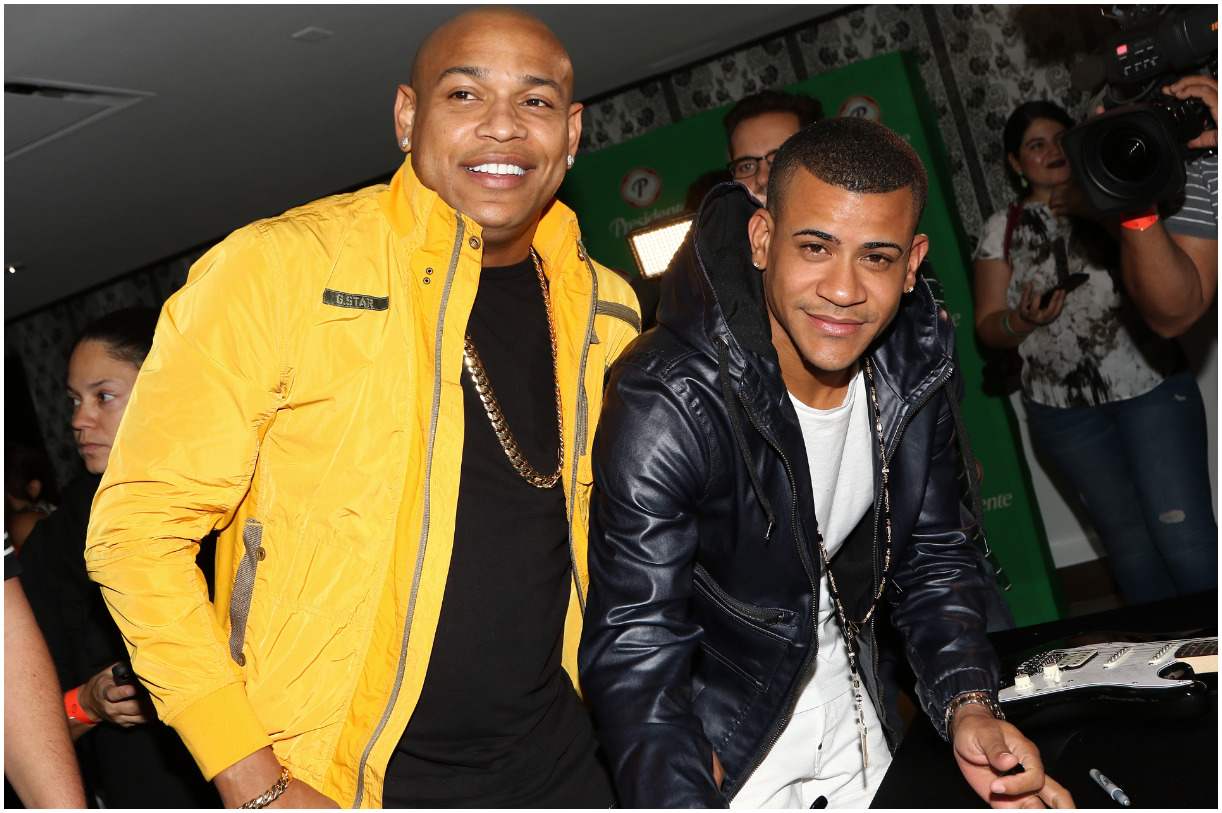 In April 2016, the duo released their 3rd album Visualízate including the hit single Más Macarena in collaboration with a Spanish Latin pop and dance band, called – Los Del Río.
READ MORE: Things You Didn't Know About Oliver Francis
At the end of 2016, the band released the pre-release single "La Gozadera" which featured Marc Anthony as a guest. The single has over 1,213,000,000 views on YouTube.
In 2017, they released the single "Si No Vuelves," which has surpassed 151 million views on YouTube. Additionally, the duo surprised fans with a follow up single "Ni Tu Ni Yo," which featured Jennifer Lopez. The single has over 100 million views on YouTube.
READ MORE: Who Is Astro?
On June 6, 2018, they shared their most recent single "Te Duele" with the world, which was composed by Randy Malcolm, Alexander Delgado, Beatriz "Bea" César, and Angel "Putiti" Arce. The single was released alongside its official video, which was filmed in Cuba. The success of this single helped it become one of Zumba's official theme songs and is featured on their Spotify playlist.
In September 2018, the duo launched their single "Lento," which featured Mexican artist Thalia. The video has over 55 million views on YouTube.
READ MORE: Biography of DJ Camilo
Trivia
In 2019, the band premiered their own HBO Latino special, En Letra de Otro. It was filmed in Cuba and featured Alex and Randy performing their favorite Latin classics adapted to the unique Cubatón style.
In 2016, their first U.S. Latin album release, "Visualizate," debuted at number 1 on Billboard's Top Latin Albums chart.
The band has sung alongside artists like:
Descemer Bueno;
Pitbull;
Thalia;
Marc Anthony;
Arlenis Rodríguez;
El Kata;
Enrique Iglesias;
Maffio.
READ MORE: Pablo Skywalkin Net Worth
Quotes
"When I came to the U.S. I discovered that we had a way of saying things that was very closed, that in a lot of Latin American countries they couldn't understand what we were saying."
"When reggaetón came to Cuba from Panama, back when El General was making music, we called what we were creating cubatón because we maintained our roots."
"I think that Gente de Zona entering the international market has allowed other artists to create a space for themselves there, too."
READ MORE: Big Pokey Net Worth
Gente de Zona – Net Worth
The duo earns most of their income from selling tickets to concerts, selling their albums, sponsors, and advertisements on YouTube. Earnings on YouTube are difficult to calculate because they depend on so many things, but, on average, 1 million views on YouTube bring about $2000.
Their YouTube channel has over 2.7 billion views, which means about $7 million in revenue before taxes.
On Spotify, they have over 6 million monthly listeners.
Keeping this in mind, Gente de Zona has an estimated net worth of $8 million.
READ THIS NEXT: What is Tracy Lynn Curry's real name?