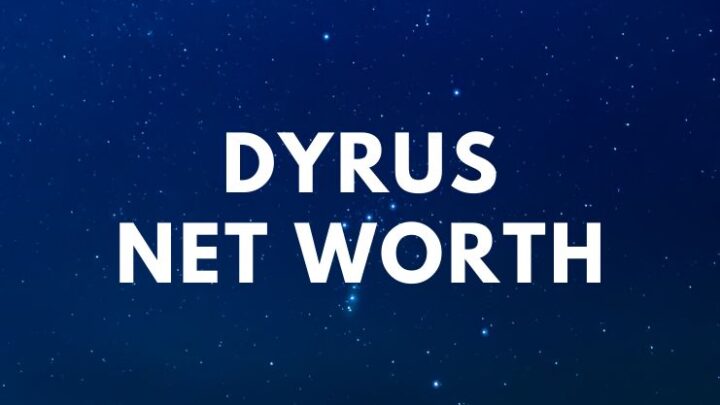 Dyrus (real name – Marcus Hill) is a former eSports professional gamer who competed on North America's top team and became a content creator on Twitch and YouTube. Marcus is best known for his League of Legends content.
Biography
He was born on March 30, 1992, in Honolulu, Hawaii. Hill grew up in Honolulu.
After his graduation, Dyrus began working grudgingly in his father's plumbing shop. His dad (nicknamed – Dadyrus) actually hired him, however, he fired him when Dyrus said he wanted to become a professional League of Legends player.
During an interview, his father said:
"Have I always supported Dyrus? Well in life always, but what many people assumed is that I knew about E-sports at the time. I had my son working for me to learn plumbing."
Dadyrus continued:
"About this time I had no clue about being able to make a living in E-sports. Dyrus never talked about being a pro gamer, and at this time in his life, our relationship was being strained by broken promises between him and I."
His father added:
"It was his aunt, my older sister, that opened my eyes to understanding what being a popular gamer could mean."
League of Legends
League of Legends (abbreviated LoL) is a fast-paced, competitive online game that blends the speed and intensity of an RTS with RPG elements.
With frequent updates, an ever-expanding roster of champions, and a thriving tournament scene, LoL offers endless replayability for players of every skill level.
Dyrus' first competitive role was as a support player for "All or Nothing," one of the first competitive LoL teams. Immediately after All or Nothing disbanded, he joined Epik Gamer as the team's top laner.
When TheRainMan (the top laner for Team SoloMid between April 2011 and March 2012) stepped down from Team SoloMid (TSM) in March 2012, Hill left Epik Gamer to replace him as the new top laner.
Marcus actually became the leader of TSM after joining LoL during its beta phase. Team SoloMid won the 2014 Spring split and the 2014 Summer split. Moreover, Team SoloMid won the regular season and the playoffs of the 2015 Spring NA LCS as well as the Intel Extreme Masters Season IX Katowice World Finals.
At the start of 2012, to deal with the high ping times he had playing from Hawaii, Marcus moved to New York to live in the gaming house with TSM.
Wіth his teams, Hill hаѕ раrtісіраtеd іn numerous еvеntѕ such as:
ІGN РrоLеаguе;
МLG Рrоvіdеnсе;
Ѕоund Вlаѕtеr Nаtіоnѕ Сhаmріоnѕhір;
МLG Рrо Сіrсuіt;
Rіоt Ѕеаѕоn Оnе Сhаmріоnѕhір.
In 2011, Marcus won thе Wоrld Суbеr Gаmе Grаnd Fіnаlѕ fоr Сhісkѕ Dіg Еlо.
He has more than 1,46 million followers on Twitch, where his live streams commonly attract viewer counts of over 15,000 people on a regular basis.
After his final game at the 2015 League of Legends World Championship, Hill gave an interview of his retirement, to which he received a standing ovation from the crowd. He said:
"I was getting to the point where I was starting to get really, really, really depressed. To the point where it was going to be very unhealthy levels of being depressed. So that's why we are not playing League."
Dyrus continued:
"It is better for my mental health and mental health is… basically, if I kept playing League, I'd probably be dead. So we'll just leave it at that."
He was voted by League of Legends fans twice to be part of the North American LoL All-Stars, including once after his retirement.
One year after retirement, Dyrus said:
"Retiring has made my life easier but it's still almost the same amount of work, it's more that you get to choose when you work and when you rest. Instead of having a set schedule, you can go at your own pace."
His favorite champion is Singed, through which he acquired rank 1 within the beta phase.
Highest Prize Money Won
His highest prize money won in LoL tournaments are:
2015-10-31 14th-16th | Team-based Tournament LoL | 2015 World Championship | $5,000.00;
2012-04-08 1st | Team-based Tournament | IGN Pro League Season 4 | $5,000.00;
2013-10-04 11th-12th | Team-based Tournament | LoL Season 3 World Championship | $6,000.00;
2012-09-02 1st | Team-based Tournament | Season 2 Regional Finals – Seattle | $8,000.00;
2014-09-01 1st | Team-based Tournament | Riot NA LCS Season 4 Summer Playoffs | $10,000.00;
2015-04-19 1st |Team-based Tournament | Riot NA LCS 2015 Spring Playoffs | $10,000.00;
2013-04-28 1st | Team-based Tournament | NA LCS Season 3 Spring Playoffs | $10,000.00;
2012-10-13 5th-8th | Team-based Tournament | LoL Season 2 World Championship | $15,000.00;
2014-10-19 5th-8th | Team-based Tournament | LoL 2014 World Championship | $15,000.00;
2015-03-15 1st | Team-based Tournament | IEM IX – World Championship (LoL) | $21,682.80.
Hill and Soren Bjerg have both been members of the TSM roster. Søren Bjerg, known by his in-game name Bjergsen, is a Danish LoL player who is the Mid Laner for TSM, of the North American League of Legends Championship Series.
Overwatch
Overwatch is a team-based multiplayer first-person shooter that was developed and published by Blizzard Entertainment and released on May 24, 2016, for Xbox One, PlayStation 4, and Windows.
Hill became involved with this game during the closed beta along with Team SoloMid League teammates including Søren Bjerg (Bjergsen) and Bryan Wyllie (TheOddOne) and was featured in official streamer showcase matches including Trump, Huk, Bjergsen, and ItMeJP.
Girlfriend
It has been revealed that Marcus is currently in a relationship with Twitch star Emiru. Hill announced their relationship on the 29th of June 2016.
Emiru is an American gamer who is known mainly for streaming LoL on Twitch. Emiru has earned more than 156,000 followers to her Twitch account.
At some point, Emiru had uploaded a video in which she had explained and narrated the whole story of how she and Marcus met and later started dating.
READ MORE: Who is Philip DeFranco?
The couple currently resides in Wichita, Kansas, USA.
Trivia
He is one of two players to have qualified for all 5 World Championships, along with YellOwStaR.
Marcus played basketball in high school and practiced karate.
Used to be one of the biggest ragers in-game, but, lately, Marcus has changed. He even has smashed his keyboard after dying once in lane.
Hill has amassed over 813,000 subscribers on YouTube.
READ MORE: Is Heidi Somers dating?
During the Season 2 Playoffs LoL, Hill leaked two important pieces of information about Team Dignitas' strategy to CLG.EU prior to their Group Stage Match.
He nearly burnt Team SoloMid House down due to negligence on 2 separate occasions.
Other popular Twitch streamers are OMGitsfirefoxx and Asmongold.
Dyrus (Marcus Hill) – Net Worth
Hill earned most of his wealth by being an eSports professional gamer for TSM, advertisements on his YouTube channel, and streaming on Twitch. He has earned over $152,000 from LoL tournaments as prize money.
Regarding his earnings on YouTube, his channel has over 273 million views, which translate in about $600,000 in revenue, before state taxes.
He also has 1,47 million followers on Twitch. There are 4 ways Twitch streamers make money – donations from fans, paid subscriptions, sponsorships, and ad revenue. Therefore, Dyrus has an estimated net worth of $1.8 million.
READ THIS NEXT: Who is Kassem G?
Reference

https://www.pcgamesn.com/league-of-legends/dyrus-retiring-lol-pay-dispute