OMGitsfirefoxx (real name – Sonja Reid) is a Canadian vlogger, Instagram star, and gaming commentator, who is best known for her popular Twitch channel.
Biography
Reid was born on February 12, 1991, in Toronto, Canada.
She spent a lot of time in foster care.
Twitch
In 2013, she began streaming on Twitch while working retail.
In January 2014, Reid became a Twitch partner.
Sonja also quit her day job to broadcast on the platform full-time, according to Engadget.
Currently, her Twitch channel has over 752,000 followers.
On Twitch, she has played a variety of games, most notably League of Legends, Animal Crossing, Counter-Strike: Global Offensive, Overwatch, The Sims 4, and Minecraft. She once said:
"I love this job so much."
Sonja went on to say:
"But it can be really toxic because you only grow as much, earn as much and you only get as big as the effort you put in."
YouTube
On September 3, 2013, Reid started her YouTube channel (OMGitsfirefoxx). It has over 717,000 subscribers and more than 83 million views.
On December 29, 2015, Sonja started another YouTube channel, FOXXVLOGS. The channel has over 3.5 million views and more than 61,000 subscribers.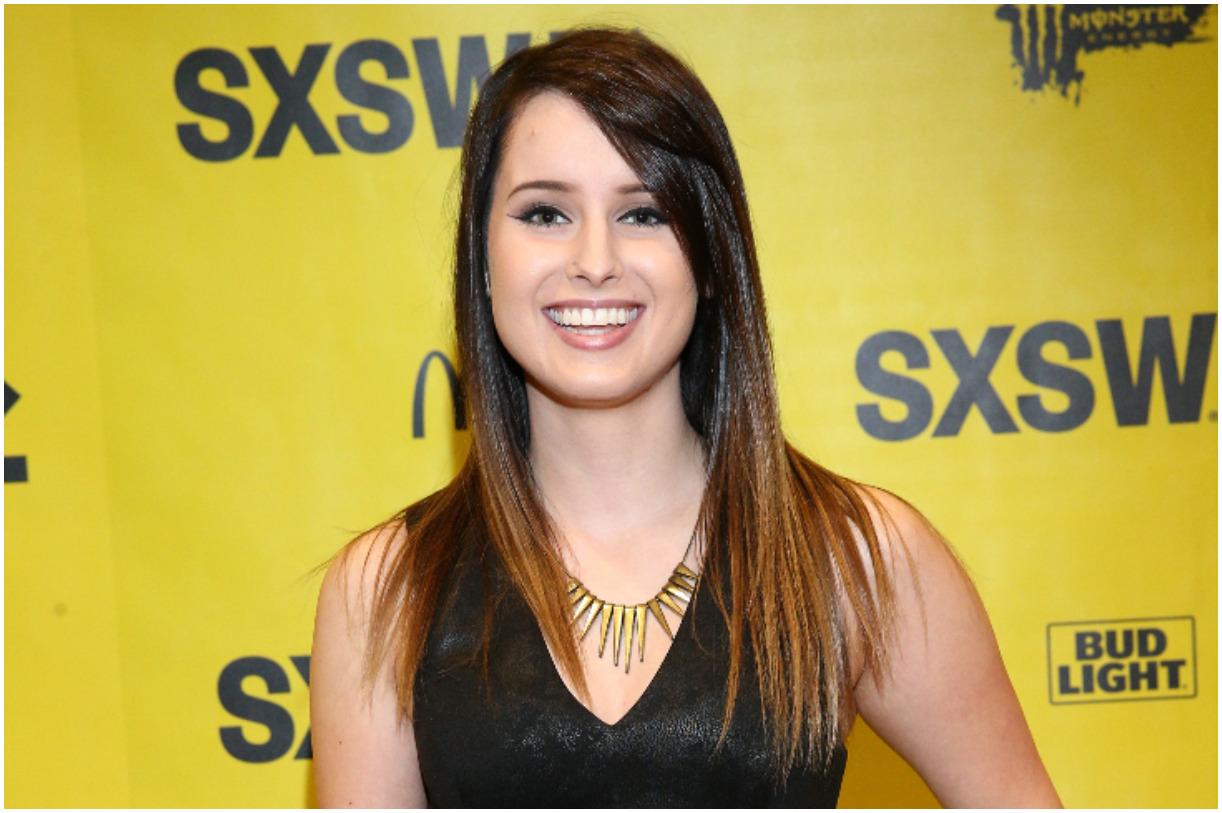 In 2016, Sonja moved to Portland. In the same year, she appeared on Forbes 30 Under 30. Reid recalled in a later interview:
"I still don't really know how or why anyone approved me to be on that list."
In 2016, she appeared in two episodes of The Philip DeFranco Show, a news series created by Philip DeFranco.
In 2017, she was featured in Guinness World Records Gamer's Edition as the Most Followed Female Streamer. She said for Guinness World Records:
"I never thought that I would have any sort of Guinness World Records title at all, I've just sort of amassed this amazing group and community of my Foxx family."
Sonja also said:
"It really makes me feel like I've accomplished something in creating this amazing community that I have on Twitch."
In 2018, Sonja appeared on Nerdy Nummies, a baking show that teaches how to make treats inspired by books, TV Shows, movies, video games, and comics.
Also in 2018, Reid hosted the SXSW Gaming Awards – awards given to video games during the annual South by Southwest Festival.
Boyfriend
For more than 2 years, OMGitsfirefoxx dated Tucker Boner (also known as Jericho), a vlogger and gamer who is part of a group called The Gamer Shore.
Boner also participated in E-sports tournaments for Player Unknown's Battlegrounds and Counter-Strike: Global Offensive.
They met playing an online game together. The two separated in 2016.
OMGitsfirefoxx is currently dating Nick Sanchez.
Height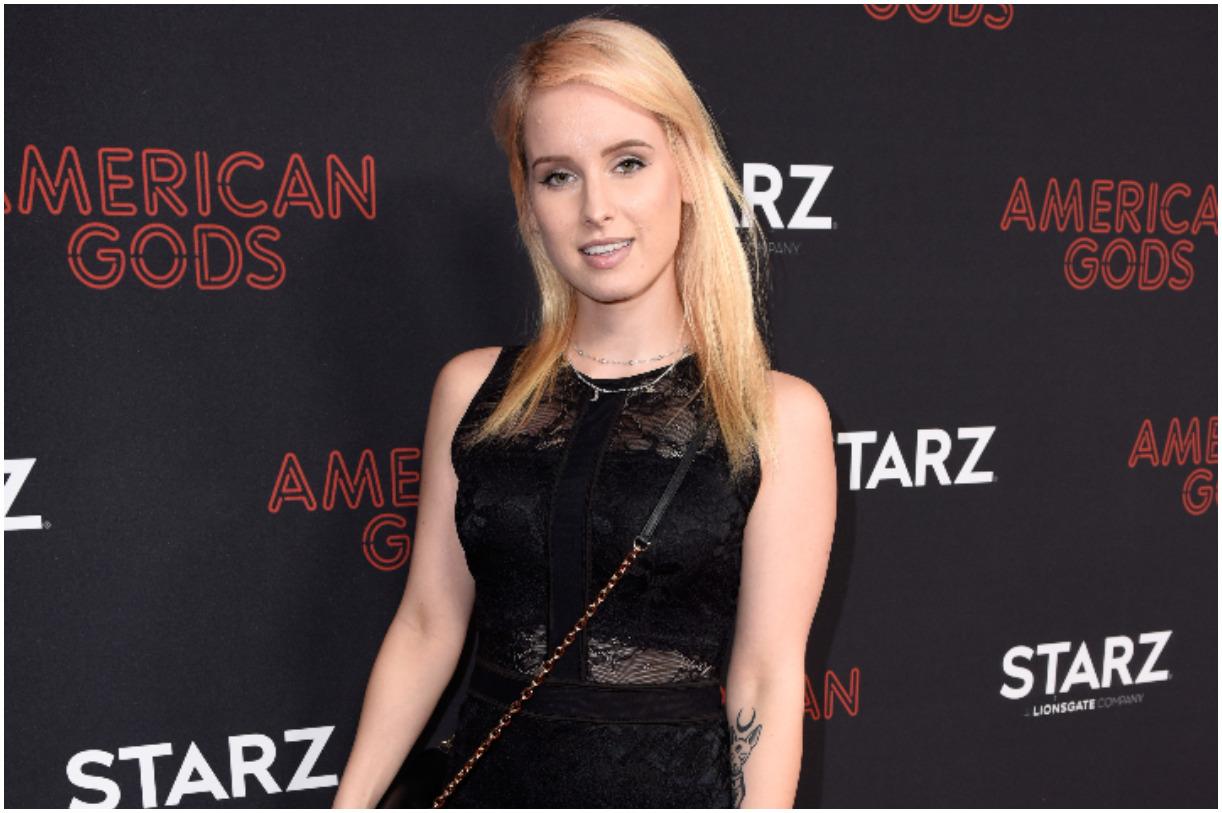 OMGitsfirefoxx is 5 ft 3 in (160 cm) tall.
Quotes
"If you could have this road lead to anywhere, where would it be?"
"You might not realize, but you make me smile every day with all of your emails, messages, tweets, and support."
READ MORE: Biography of Ryan Holiday
Trivia
OMGitsfirefoxx has four fingers on her right hand.
In 2018, she explained in an Instagram post:
"I've been missing my pinky since birth. There's no bad ass scar or any other deformities, it just never grew."
She added:
"I'm a bad ass ninja turtle."
In 2018, Reid hired a law firm (McPherson LLP) to obtain a restraining order against an alleged stalker.
In 2019, it was reported that Sonja is being sued by the law firm for unpaid legal bills. According to the lawsuit, the streamer owes over $41,000 in legal fees.
She calls her followers and fans the "Foxx Family."
In 2015, Reid celebrated the release of Fallout 4 by playing the game for 19 hours straight.
Other famous female Twitch streamers are Katerino and Valkyrae.
READ MORE: Rob Pelinka Net Worth
Sonja "OMGitsfirefoxx" Reid – Net Worth
Reid earns most of her wealth from streaming on Twitch, sponsors, and advertisements on YouTube.
On Twitch, Reid makes money from donations, subscribers, ads, and sponsors. From YouTube ads, Sonja made around $200,000. She has collaborated with Intel, Syfy, and Audi. Therefore, OMGitsfirefoxx has an estimated net worth of $0.5 million.
Featured image source – © Guliver / Getty Images.
READ THIS NEXT: Who is Gary Drayton?