Southside (real name – Joshua Howard Luellen) is an American rapper, songwriter, and record producer from Atlanta, Georgia, who is best known as the co-founder of the production team 808 Mafia along with Lex Luger.
Luellen first gained fame after starting to work with rappers Waka Flocka Flame and Gucci Mane.
Biography
Joshua was born on February 2, 1989, in the US.
His father is record producer Masaba Tyson.
Luellen started to make beats at age 14 after he got his first computer.
Later, he was discovered by Waka Flocka Flame, an American rapper who released the hits – No Hands, Hard in da Paint, and O Let's Do It.
Rapper Gucci Mane eventually signed Joshua to his label 1017 Brick Squad Records. The label is home to Asian Da Brat, Hoodrich Pablo Juan, Ralo, Yung Mal, and Lil Quill.
Southside was the main producer of Waka Flocka and Gucci Mane's collaboration album Ferrari Boyz.
He was also involved in Waka Flocka's second album, titled – "Triple F Life: Friends, Fans & Family." In addition, he was involved in the production of Flockaveli 2.
During an interview with Vice, Luellen said about Flockaveli 2:
"Flockaveli 2 is crazy right now. We almost finished a couple of sessions on it actually."
Southside went on to say:
"Me and Waka are like brothers, man."
808 Mafia
In 2010, Southside co-founded the production team 808 Mafia with Lex Luger.
The group also includes producers:
MP808;
Nonstop Da Hitman;
Purps;
Tarentino;
Fuse 100;
DY;
TM88.
He once said:
"I'm the greatest producer alive—at least one of them. I make movies with beats."
808 Mafia has produced hits like Lil Uzi Vert's "XO Tour Lif3" and Future's "March Madness."
In 2013, TM88 and Joshua produced the song "Tapout" by Birdman for the album – "Rich Gang: Flashy Lifestyle."
In the same year, Luellen produced the lead single from the American rapper Pusha T's mixtape Wrath of Caine, named – "Millions."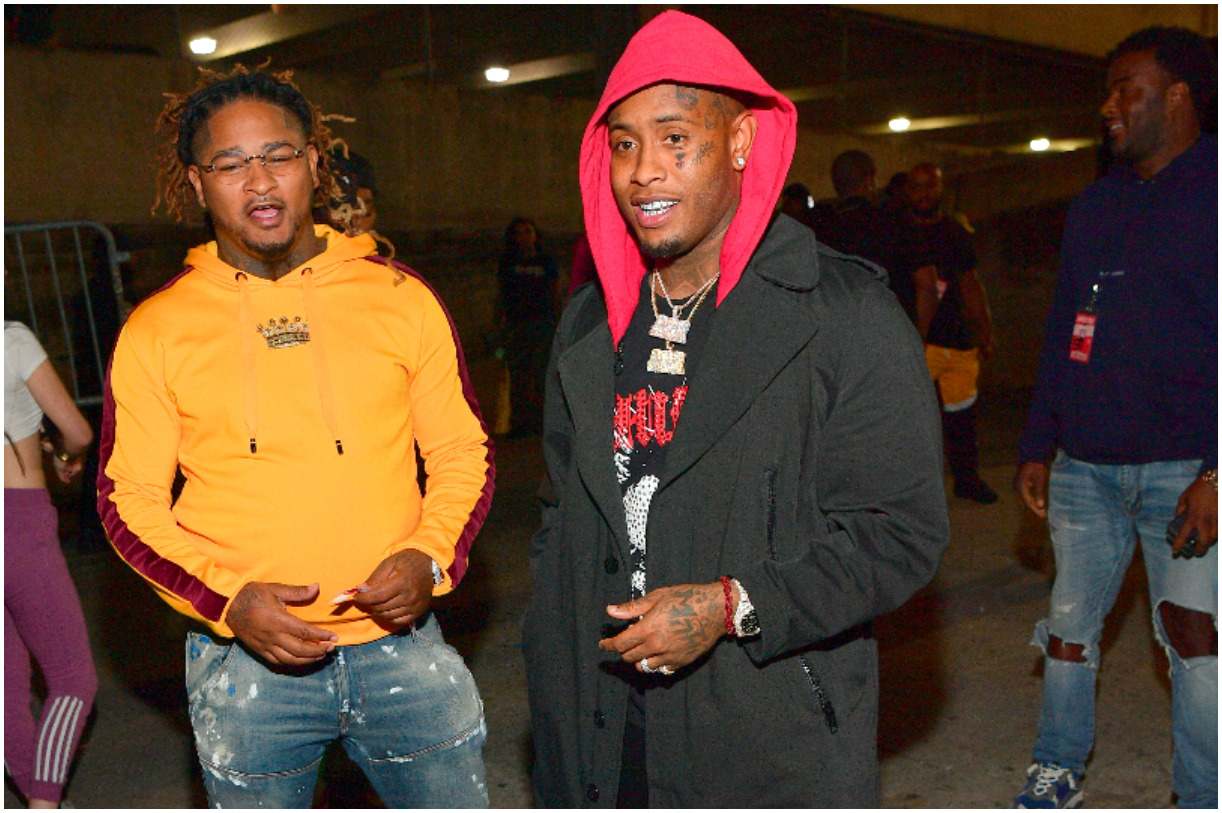 808 Mafia has produced tracks for the following rappers:
Wiz Khalifa;
DJ Khaled;
Drake;
Juicy J;
Fredo Santana;
Young Thug;
Chief Keef;
21 Savage;
Migos.
Children
Luellen has six children, three daughters named Summer Miami, Haylee, and Karlye and sons RJ, Legend, and Karmello.
Girlfriend
In December 2018, Joshua and Yung Miami have announced they part ways.
Southside said for XXLMag:
"Nah I don't go with that hoe no more. I don't f### with that h##."
He added:
"I'm good. I'm all the way bool."
In 2019, Yung Miami said to Complex that she was pregnant and the Atlanta producer is the father.
Note – Yung Miami (real name – Caresha Brownlee) is an American rapper that has over 2.2 million followers on Instagram.
READ MORE: Sal Valentinetti Net Worth
Yung Miami is part of City Girls, a rap duo who had a collab with Drake's hit, titled "In My Feelings." Also, Miami and JT are signed with Quality Control Music.
On August 6, 2019, Miami was the subject of a drive-by shooting in her hometown of Miami. Yung Miami and her unborn child were not injured in the shootings.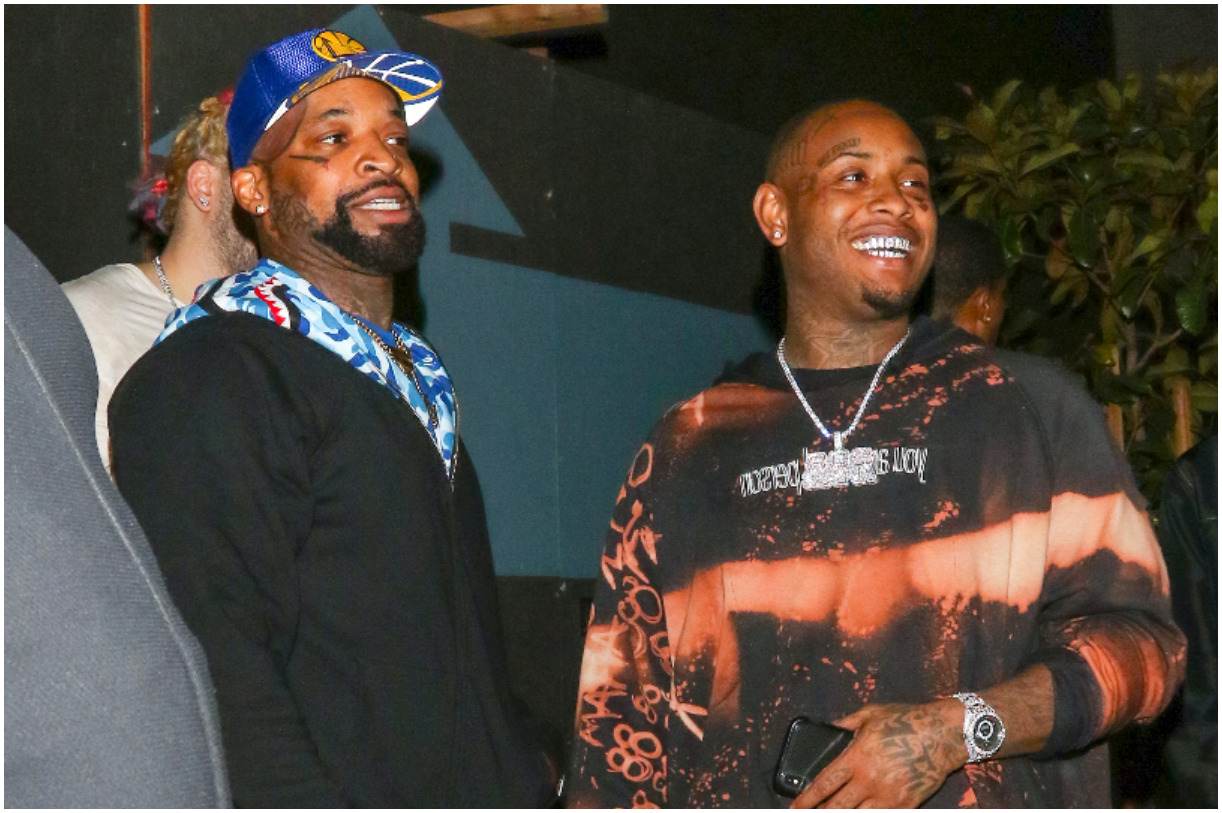 In 2019, Kodak Black attacked Yung Miami in a freestyle. He rapped:
"And I bought Yung Miami a ring, she wanted 808's baby/When I see her I'mma hit that b#### in her stomach/The way I keep this shit too real f#####' up my money."
Miami responded:
"Niggas do ANYTHING FOR CLOUT!!!!" I'm not entertaining no clown shit!!! Only thing I entertain is money! Period."
Southside said on his Instagram account:
"Somebody tell Kodak 's### a d###.' How about that. And get up out of jail first."
Later, Kodak apologized via Instagram.
Note – Kodak Black is an American songwriter, singer, and rapper who is best known for his singles No Flockin, Tunnel Vision, Roll in Peace, and Zeze.
In 2018, Kodak Black legally changed his name to Bill K. Kapri. On May 11, 2019, he was arrested and is facing federal and state charges.
Quotes
"I just got my vibes. Like me and Metro got a vibe like no other."
"I'm one of the forefathers who changed the sound of hip-hop."
READ MORE: Bobby Darin Net Worth
Trivia
During his childhood, Joshua was a very good baseball player, however, he abandoned playing basketball after suffering a bad concussion.
He also raps under the name Young Sizzle. Luellen released several mixtapes in the Free Agent series.
He credits the internet and modern technology to fulfill his passion for producing music.
Southside – Net Worth
Joshua earned most of his wealth from producing music for an array of rap artists. In addition, he released a few mixtapes on his own. Furthermore, Luellen earns some money from his YouTube channel. Therefore, record producer Southside has an estimated net worth of $4.5 million.
Featured image source – © Guliver / Getty Images.
READ THIS NEXT
Dimash Kudaibergen – Bio & Net Worth
Louisa Johnson – Boyfriend & Net Worth