Eastside Ivo is an American comedian, rapper, and social influencer on Instagram and Youtube.
He has built up a huge following on social media by performing in short comedic skits he filmed with friends and family and rapping in music videos.
His unique brand of humor, where he puts on a wig and acts like a female character, has helped him to build himself from the ground up on Instagram, where he began sharing his skits in December of 2013.
He also has a following on TikTok, where he has been posting videos since 2015, and his own Youtube channel that is updated regularly. His biggest following continues to be on Instagram.
His consistent posting of videos over the years has helped his popularity continue to grow. This is what we know about the Instagram superstar, Eastside Ivo.
The Origin Story
Eastside Ivo was born on October 20, 1995.
His parents were very young when Ivo was born, his mother being 14 and his father was 15.
He grew up on the Eastside of Detroit with his mother and stepfather, until his stepfather went to prison.
His biological father wasn't in the picture.
In his mother's house, he was the eldest child, along with two younger sisters and one younger brother.
He had multiple step-siblings through his stepfather that he would see occasionally. His maternal grandmother lived nearby, and he would spend a lot of time at her home
With his stepfather in prison and his mother raising four kids, Ivo started selling candy in his neighborhood to help pay for food when he was 9 years old, which helped him to develop social and conversational skills.
To get around town growing up, Ivo would ride the bus by himself regularly and ended up holding conversations with people that he would often see riding the same routes.
He met people from all walks of life and backgrounds, which helped him to further develop his conversational skills and build his confidence.
As a teenager, Ivo fell in with a crowd of friends that made money stealing cars. He began stealing cars, even after finding out his girlfriend was pregnant with his child. He was 16 at the time.
On the day his son was born, instead of committing crime, he went to the hospital to see his son. One of the accomplices that went ahead with the crime without Ivo ended up getting killed.
This helped Ivo to realize to stay away from crime after that.
In his teenage years, repercussions from the crime he committed had him spending time at a juvenile detention center on the weekends. At the detention center, he began to focus more on his studies and ultimately became successful in school.
Education
After his short-lived life of crime, Ivo was required to attend a juvenile detention center on the weekends.
In the beginning, he had not been serious about school before and had a 0.2 GPA.
Once he became more involved in his studies, he went on to graduate with a 3.4 GPA.
After receiving his high school diploma, Ivo had plans to pursue an acting career and attend a school for acting at Full Sail University.
At the same time, his Instagram fame was beginning to take off, so he decided to put off school and focus on growing his audience on social media instead.
He has stated in interviews that he may still attend college one day.
Career
Eastside Ivo started writing short comedic skits for family members and friends as a hobby, which helped him to realize his dreams of becoming a performer.
After staying consistent by posting content regularly, he was shared by the Instagram user 2realmacdatfree.
After being shared on this page, Ivo's fame grew from 20,000 followers to 100,000 followers in one day.
After six months, he had one million followers on Instagram.
Ivo's most-liked comedy skits feature him wearing a wig and dressing up as a woman who is dealing with relationship drama.
This has stirred questions coming from his fans about his sexuality and have made allegations that he is gay.
In interviews, he has stated that he is heterosexual and is merely portraying a character in his skits.
"I'm cut way different than how they perceive me to be off my Instagram skits," Ivo stated in a Youtube interview with DJ Smallz.
READ MORE: Is Nina Gray married?
Romantic Relationships & Children
While Eastside Ivo was involved in an open relationship with the mother of his first child, he met a woman while he was on a trip in LA, and brought her back to Detroit. The two women and Ivo became involved in a relationship.
After a physical altercation with the mother of his child, he left Detroit and went back to LA, where he began to live with the woman from LA.
While visiting Detroit, he met a new woman that was from Flint, Michigan, and dated her briefly when she revealed to Ivo she was pregnant with his child.
He brought her out to LA to live with him and his current girlfriend in a polyamorous relationship.
Not long after she moved to LA, she suffered a miscarriage. After checking with her doctor, it was then revealed that she lied about being pregnant, and never had a miscarriage.
After some time, both of the women he was living with became pregnant at the same time by Ivo.
The two women gave birth to Ivo's second and third children.
He once said:
"Every child needs a father figure in their life."
READ MORE: JayzTwoCents Net Worth
Height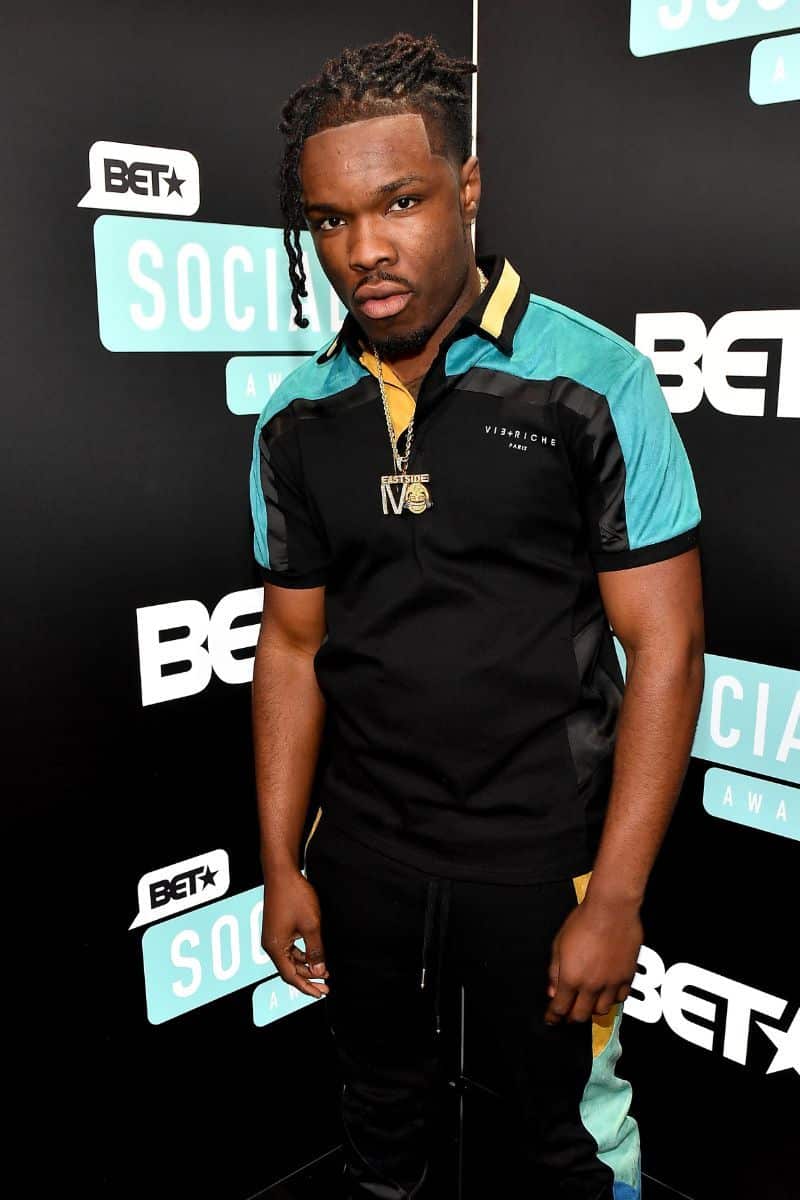 Ivo is 6 feet and 2 inches tall.
READ MORE: Rick Sopher Net Worth
Eastside Ivo – Net Worth
He has become a megastar in the social media world of Instagram and Youtube.
His income comes from promoting products and brands on his various pages, and making appearances at various events.
Therefore, Instagram star Eastside Ivo has an estimated net worth of $500,000.
READ THIS NEXT: Who is David Grutman?