What is David Grutman's net worth?
Introduction
David Grutman is an American partner and owner in several Miami-based nightclubs and restaurants.
He is mainly known for owning LIV (the fifth highest-grossing nightclub in the US) and restaurant Komodo.
Biography
He was born on July 3, 1974, in Naples, Florida, USA, to a Jewish family.
David went to the University of Florida. After college, Grutman moved to Miami and began working as a bartender in South Beach.
LIV
In 2008, he opened the LIV nightclub at the Fontainebleau Miami Beach hotel, a hotel in Miami Beach that opened in 1954.
LIV has between $45 million and $60 million in revenue per year – it is the 5th highest-grossing nightclub in the United States.
In building the nightclub, David was inspired by the clubs in Ibiza.
Story
He opened the club Story in 2013. It offers more than 60 exclusive VIP tables and five full-service bars. Also, Story has a stylish design and sophisticated feel. In addition, it is equipped with a state-of-the-art Infinite Hybrid Sound System.
Komodo
After Story, he opened the restaurant Komodo, a three-story indoor/outdoor eatery (300 seats), which is located in the center of Miami's booming Brickell neighborhood.
Komodo features a nightly happy hour, and it is open for dinner seven days a week, lunch Monday-Friday. It has three bars as well as the signature outdoor floating "birds nests" seating.
The menu features signature favorites, including:
Lobster Dynamite;
Tuna & Toro Roll;
the Peking Duck.
The restaurant combines the South Florida vibe with contemporary Southeast Asian cuisine to elevate the nightlife and dining experience.
OTL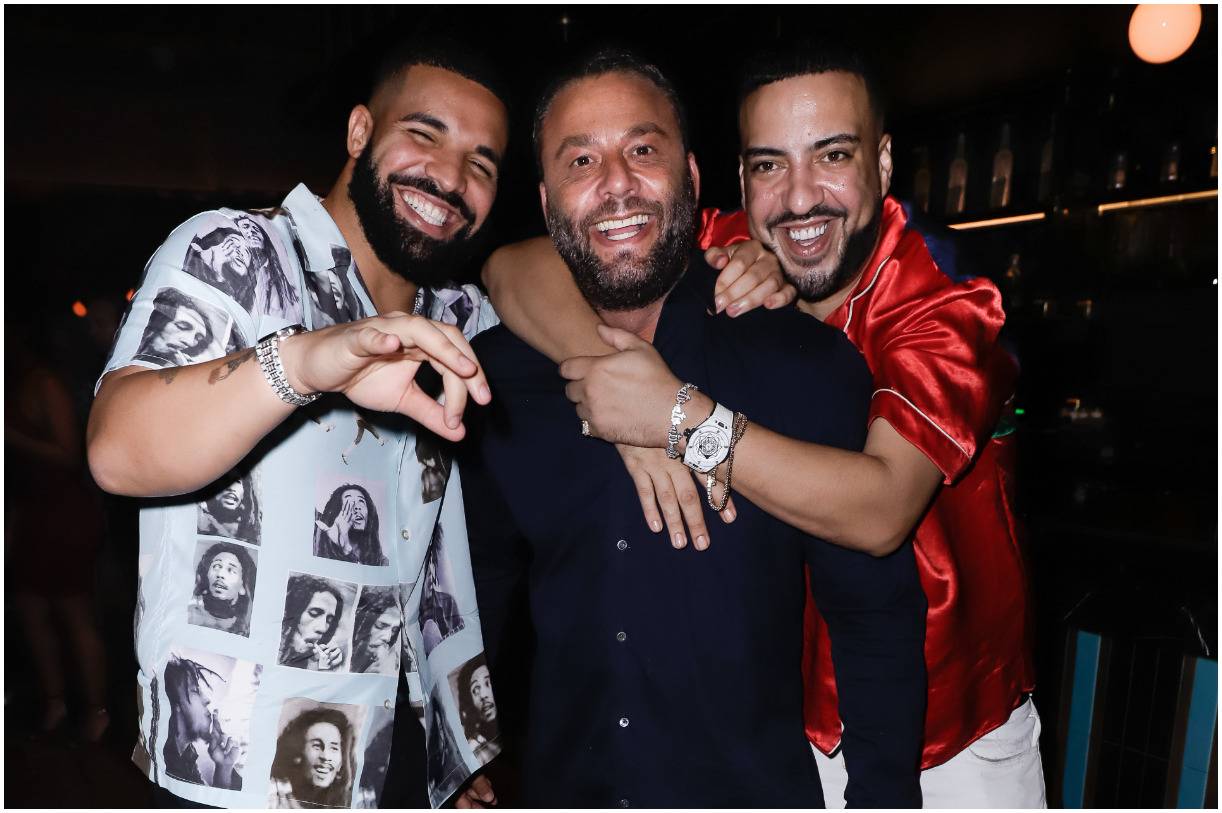 After Komodo, Grutman opened the café OTL (abbreviation for "Out to Lunch") in the Design District (160 NE 40th St., Miami).
OTL is a casual spot serving breakfast, lunch, and coffee. Breakfast items include a cheese sandwich, avocado toast, and overnight oats.
Planta South Beach
David also opened Planta South Beach, a plant-based paradise. It offers creative dishes, such as:
almond Parmesan;
pasta with truffled mushroom bolognese;
pizza;
cauliflower tots;
ahi watermelon nigiri.
Swan and Bar Bevy
After Planta South Beach, David opened "Swan and Bar Bevy." Rapper Pharrell is a partner.
Bar Bevy is a discreet restaurant, while Swan is an indoor/outdoor dining and cocktail destination. Swan is open for dinner seven days a week, whereas Bar Bevy is open Tuesday to Saturday.
"Swan and Bar Bevy" is located in the center of Miami's Design District.
Papi Steak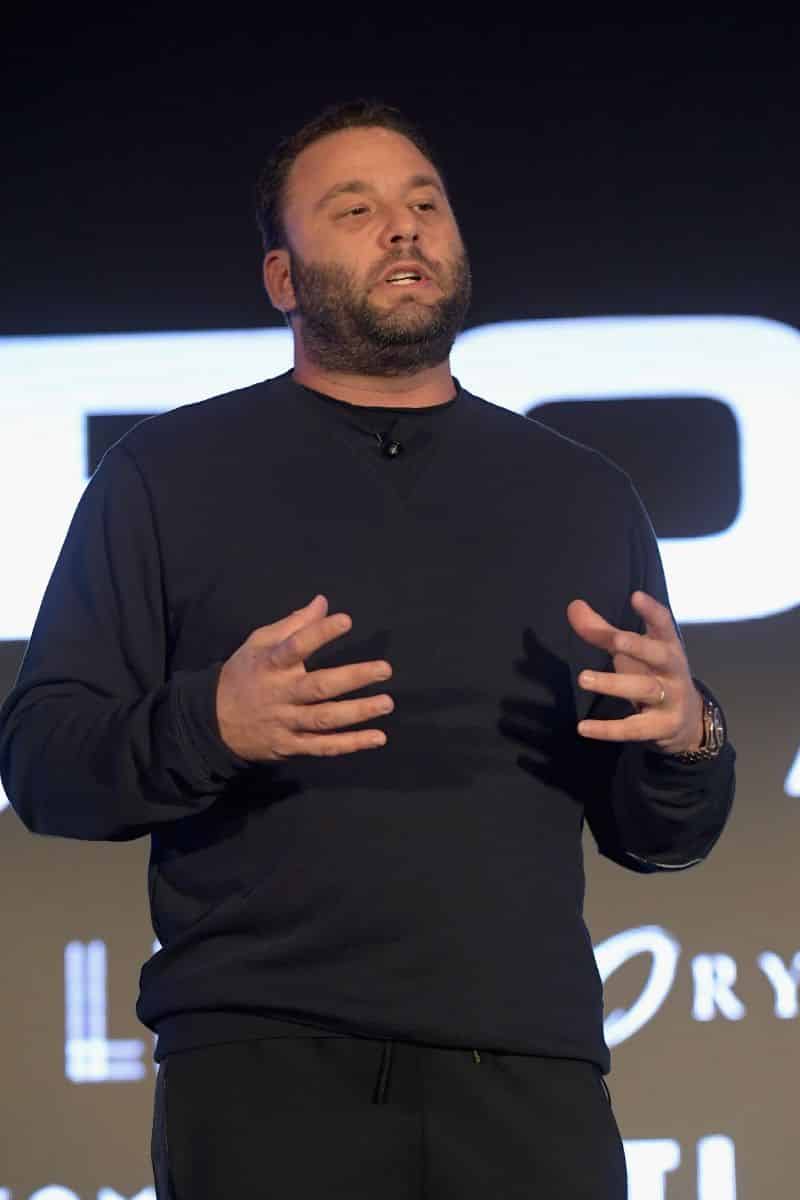 On September 12, 2019, Grutman opened a high-end steakhouse in South Beach named – "Papi Steak." It is a collaboration between David and David "Papi" Einhorn.
Papi Steak has 12 specialty cocktails. Also, the wine list contains more than 150 different choices.
During a recent interview, David confessed:
"The Papi Steak at Komodo is one of our best sellers."
Grutman continued:
"We're introducing the next chapter of this dish with the opening of Papi Steak – a completely new concept featuring a variety of classics with a twist that only our team could create."
After the opening, Grutman declared:
"At Papi Steak we aren't trying to be just another steakhouse in Miami Beach."
David continued:
"We are taking our unique menu and pairing it with one of the best-designed dining rooms in Miami."
Before its opening, Papi Steak hosted American rapper and actor Fat Joe's birthday party. Among Fat Joe's famous guests were rappers French Montana and Drake.
Opening hours:
6 p.m. with the last seating at midnight. Thursday through Saturday;
6 p.m. with the last dinner seating at 11 p.m Sunday through Wednesday.
READ MORE: Meet New York's New Bad Girl Real Housewife
Wife
In 2016, David Grutman married Isabela Rangel in Miami, Florida. Kanye West, along with his wife Kim Kardashian, attended their wedding.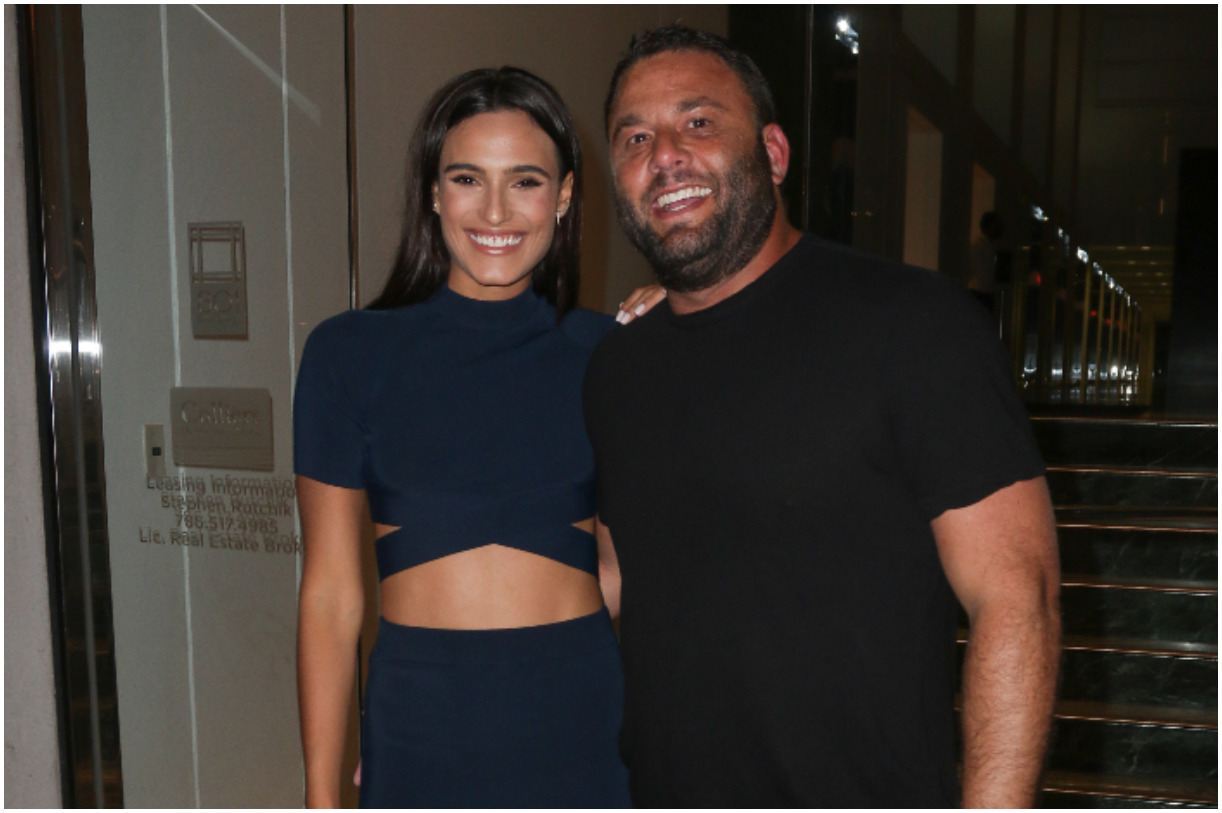 Note – Isabela Rangel is a Brazilian model who has participated in photo shoots with companies such as Gap, Polo Ralph Lauren, Pantene, and L'Oréal. Rangel studied fashion design in Cape Town, South Africa.
READ MORE: Things You Didn't Know About Neffeteria Pugh
Children
The couple has two daughters.
Their first daughter, Kaia Sof Grutman, was born on September 21, 2017. On May 5, 2019, Isabela gave birth to Vida Grutman.
Quotes
"I think about when I started in the restaurant business — all the screaming, yelling, and stupid shit I did because I was a new restaurateur without confidence."
"Teaching was the most stressful thing ever and the most rewarding."
"I have been in Miami for 20 years, and I think it's the greatest city in the world."
"Hotels will be the next lifestyle brand, and I think we'll open a few more Komodos before that happens."
READ MORE: Who is Carl Lentz, the N.J. pastor behind Justin Bieber
Trivia
His business partner is real estate developer Jeffrey Soffer. As of May 2016, Soffer and his family are worth $4.2 billion. Jeffrey was married to model Elle Macpherson. In 2017, Soffer and Elle announced that they were getting a divorce.
In 2014, David was named one of the 50 Most Important People in EDM by Rolling Stone magazine.
When asked where is the best place to spend time in Miami, he responded:
"The SS Groot! It's my favorite thing to do when we have friends visiting."
READ MORE: JayzTwoCents Net Worth
David Grutman – Net Worth
Grutman earned most of his wealth from his nightclubs and restaurants. According to reports, in 2013, LIV was the fifth most profitable nightclub in the US.
In 2013, David acquired a 2-story Mediterranean-style home for $5.15 million. Grutman later spent $1 million on renovations.
In 2021, Grutman and Williams' Goodtime Hotel received a $164 million refinancing.
Therefore, hospitality entrepreneur David Grutman has an estimated net worth of $100 million.
READ THIS NEXT: Meet Nina Gray (Dr. Nina Beverly Hills)
References

https://www.miamiandbeaches.com/swan-bar-bevy
https://miami.eater.com/2019/9/9/20857172/papi-steak-miami
https://www.miamiherald.com/miami-com/restaurants