What is Danger Ehren's net worth? Is Ehren McGhehey married?
Introduction
Ehren McGhehey, nickname – Danger Ehren, is an American former professional snowboarder, actor, and stuntman who is best known for starring in the Jackass films.
Danger Ehren is also known for losing a tooth during a stunt.
Biography
He was born on November 29, 1976, in McMinnville, Oregon, USA, to Linda and Kenneth McGhehey. Ehren has two siblings.
He graduated from McMinnville High School in 1995.
After high school, McGhehey became a professional snowboarder.
From 2000 to 2002, Ehren appeared in 39 episodes of the TV series "Jackass." In 2002, he starred in Jackass: The Movie. It also features Steve-O, Chris Pontius, and Bam Margera.
He said for PageSix about the injuries he has sustained from doing the stunts:
"I've had many, many injuries from it – 25 surgeries including nine knee surgeries and three broken backs."
Update – McGhehey posted on his Instagram account in October 2018 – "having another knee surgery making it an awesome 11 knees and now 27 total surgeries."
Also in 2002, McGhehey performed in Jackass: Volume Three, Jackass: The Movie – documentary, The Making of 'Jackass: The Movie,' and Jackass Backyard BBQ.
In 2006, he appeared in Jackass Number Two, while in 2010 in Jackass 3D (that also starred Chris Pontius, Brandon Novak, Margera, Dunn, Johnny Knoxville, and Brandon Novak). Both films were later accompanied by Jackass 2.5 and 3.5.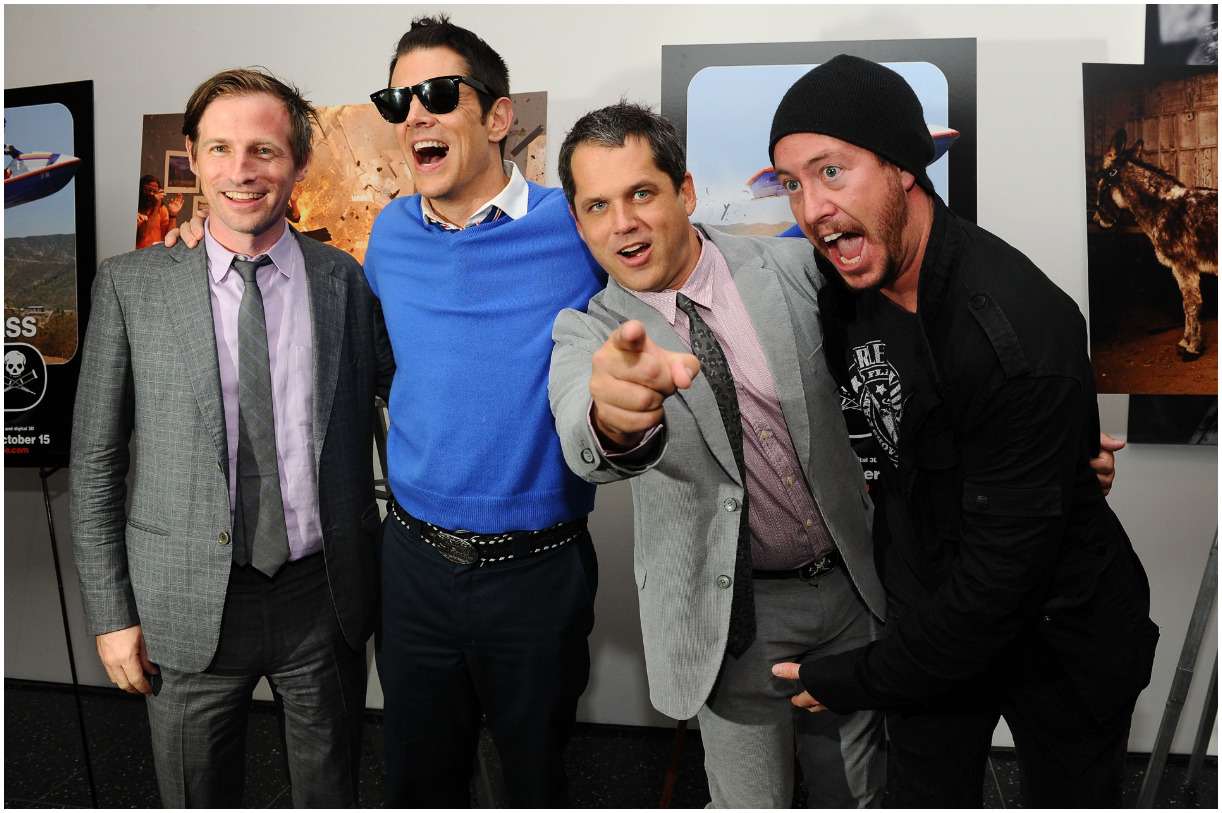 He was an executive producer on the movie All Hell Breaks Loose (2014).
From 2012 to 2016, McGhehey portrayed an unnamed motorcycle guy in five episodes of the sketch comedy television Portlandia.
In 2017, he appeared in one episode of Ridiculousness, a comedy clip show that is hosted by Rob Dyrdek.
Jackass 4.5 was released in 2022, with McGhehey appearing in the film.
Wife/Girlfriend
There is no information on whether Ehren McGhehey has a wife or is dating anyone at the moment.
Height
McGhehey is 6′ 1″ (1.85 m) tall.
READ MORE: Brock O'Hurn Height
Quotes
"Sometimes you eat the bar, and sometimes the bar eats you!"
"Life is a reflection on the past and an idea for the future."
"You only get one body. Take care of it."
Trivia
He lost his tooth during the famous "ToothPull" Lamborghini stunt (watch here).
"We had the idea of tying it off to Bam's Lamborghini with fishing line and then ripping the tooth next to it out of my face," McGhehey explained for WWeek about the "ToothPull" Lamborghini stunt. Ehren later added: "And I broke my face all the way up to almost my eye."
READ MORE: James Corden Net Worth
Ehren McGhehey – Net Worth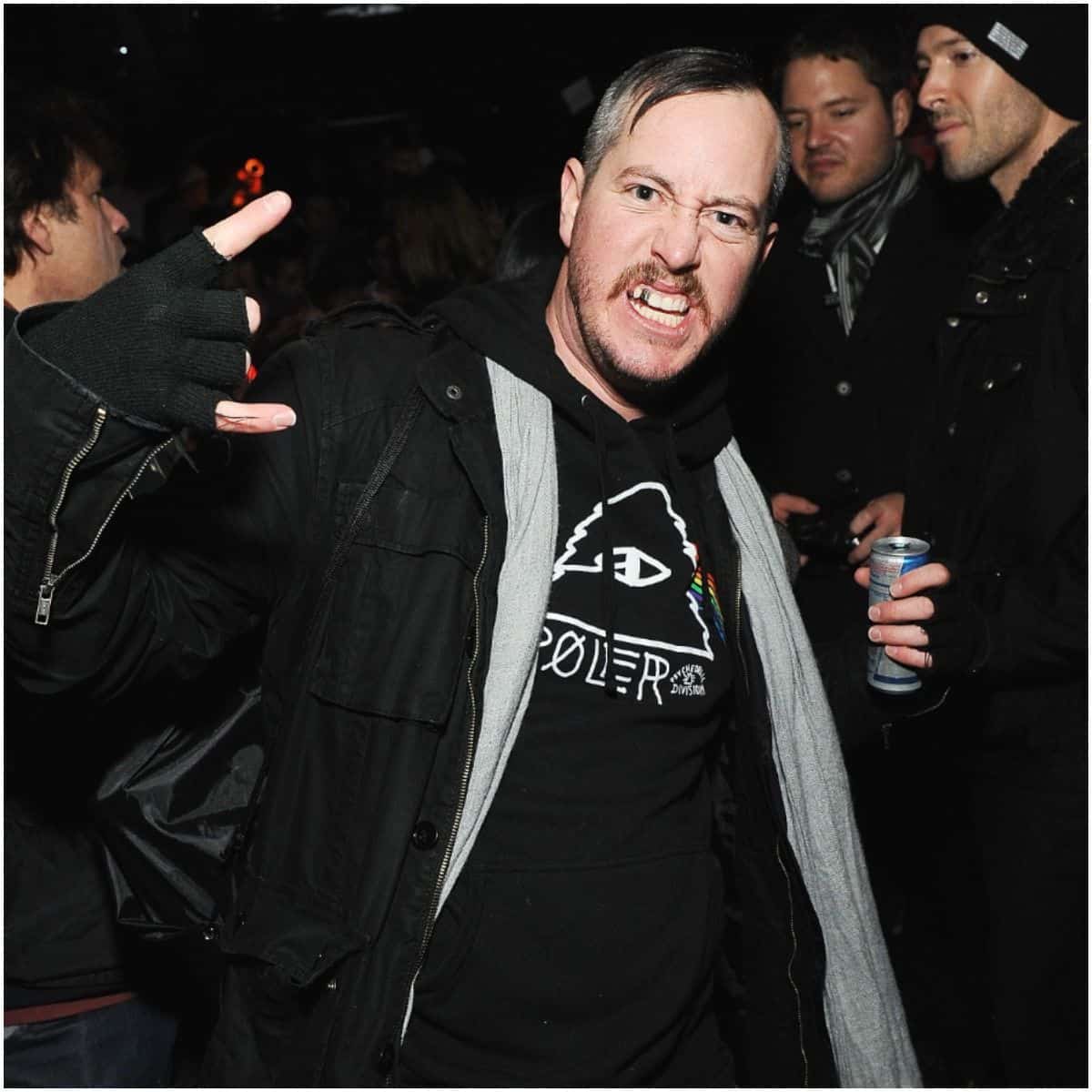 McGhehey earned most of his wealth from appearing in the Jackass films and documentaries, including Jackass: The Movie, The Making of 'Jackass: The Movie,' Jackass Number Two, Jackass 2.5, Jackass: Volume Three, Jackass 3D, Jackass Reunion: 15 Years Later, Jackass 3.5, and Jackass 4.5.
He has also made some appearances on several TV shows like Grimm, Made in Hollywood, Ridiculousness, and Portlandia, and in a low-budget film – "All Hell Breaks Loose."
McGhehey's Instagram (dangerehren) has over 220k subscribers.
Ehren also owns a skate shop in McMinnville.
Therefore, American stunt performer Ehren McGhehey has an estimated net worth of $4 million.
READ THIS NEXT: Who is Cree Summer?