The clarinet is a relative newcomer among woodwind instruments that has been invented by the Nuremberg instrument maker Johann Christoph Denner in the late 17 century. By 1800, most orchestras included clarinets.
Here are several interesting facts about the clarinet:
The clarinet is typically made of African blackwood and has a cylindrical bore of about 1.5 centimeters (0.6 inches) terminating in a flared bell.
It was the last instrument to be included in a symphony orchestra.
The clarinet body is made up of the mouthpiece, barrel, pads, keys, ring key, upper joint, lower joint, rod, and bell.
The clarinet descended from a French instrument known as the Chalumeau.
Mozart was the 1st major composer to add music written specifically for the clarinet. He became familiar with the clarinet as early as 1764 through copying C.F. Abel's Symphony op.7 no.6; however, he didn't use them until 1771 in his Divertimento K113.
List Of 10 Famous Clarinet Players:
#1 Anton Stadler
He was an Austrian clarinet and basset horn player for whom Mozart wrote both his Clarinet Concerto (K 622) and Clarinet Quintet (K 581).
Stadler died of emaciation (abnormal thinness caused by lack of nutrition or by disease) and was buried on June 17, 1812, in the old Catholic cemetery in Matzleinsdorf.
#2 Sabine Meyer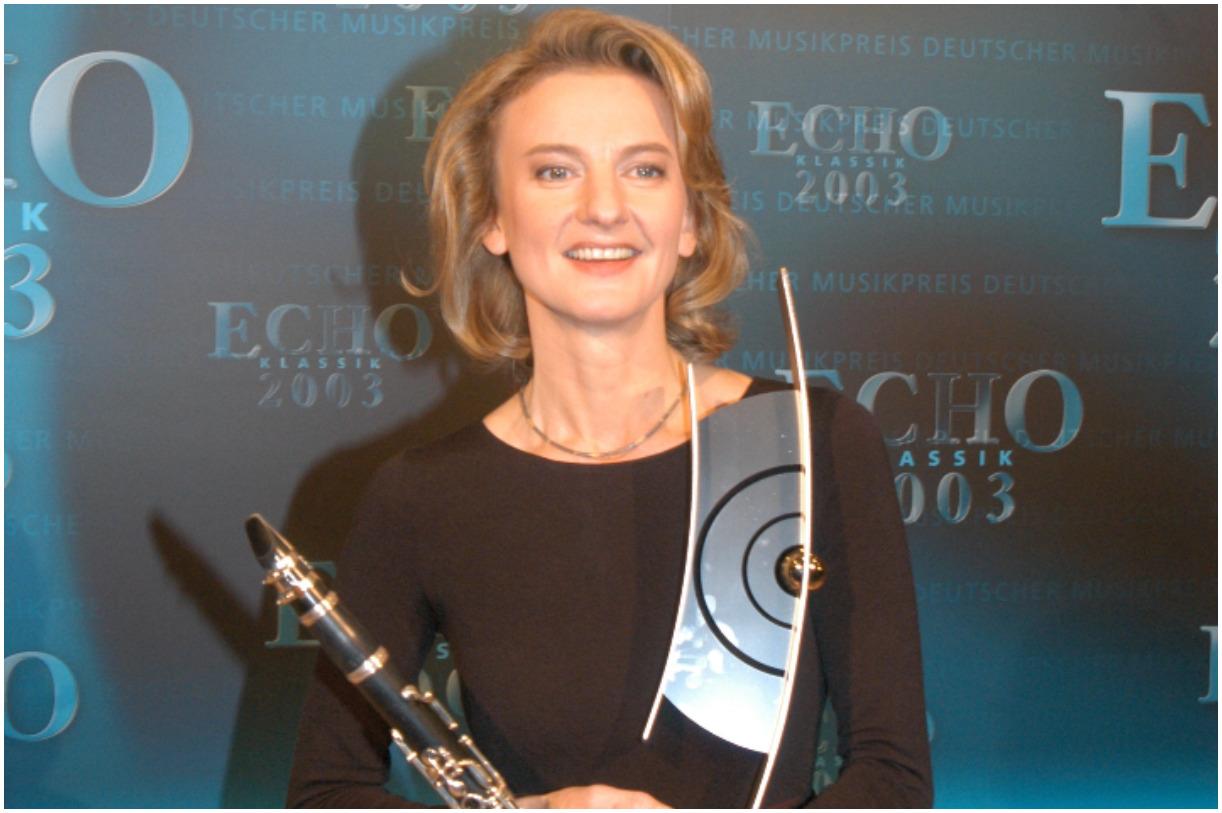 She is one of the world's most renowned instrumental soloists. Meyer has been engaged by the world's leading orchestras such as:
the Radio Orchestras of Vienna, Warsaw, Prague, Basel, and Budapest;
the Berlin Philharmonic Orchestra;
the Orchestra of Suisse Romande;
the NHK Symphony Orchestra Tokyo;
the London Philharmonic Orchestra;
the Chicago Symphony Orchestra;
the Vienna Philharmonic.
In 1983, she left the orchestra to become a full-time solo clarinetist.
In 1993, Sabine was appointed professor at the Lübeck Academy of Music.
In 1988, Meyer founded the "Bläserensemble Sabine Meyer," in which leading wind players from around the world perform together.
In July 2007, a disc of clarinet concertos by Franz Krommer and Ludwig Spohr was released, for which Sabine collaborated with her student Julian Bliss.
#3 Artie Shaw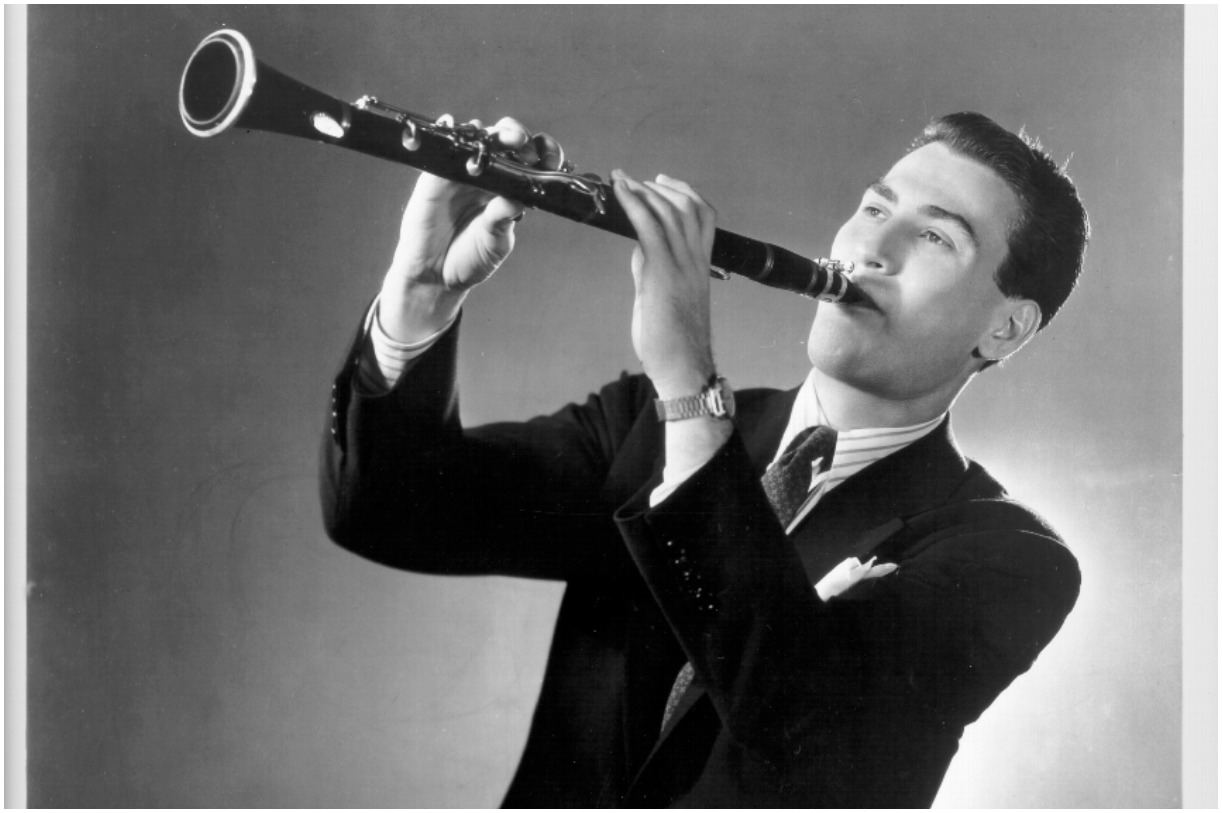 He was an American clarinetist, bandleader, composer, and actor who took up the clarinet in 1926 and spent a few years honing his talent playing for numerous local bands in Ohio and Florida.
In 1935, Artie 1st gained attention with his "Interlude in B-flat" at a swing concert at the Imperial Theater in New York.
In 1940, Shaw portrayed himself in the Fred Astaire film, titled – "Second Chorus," which featured Artie and his orchestra playing Concerto for Clarinet.
From 1942 to 1944, Shaw served in the US Navy fand. Following his discharge in 1944, Artie returned to lead a band through 1945.
He came out of retirement on several occasions, notably at a London concert in June 1992 in which some of his music was performed by an American jazz clarinetist, Bob Wilber.
Artie was married 8 times, and actresses Ava Gardner and Lana Turner were his most famous wives.
#4 Pete Fountain
He was an American jazz clarinetist who played traditional Dixieland jazz on his clarinet with a characteristic swinging and full sound, which made him an icon of that musical style.
In 2008, Pete was inducted into the Louisiana Music Hall of Fame.
By the time he reached his teens, Fountain was playing regular gigs in the nightclubs on Bourbon Street.
Pete owned his own club in the French Quarter in the 1960s and 1970s. In 1980, he was the subject of a PBS TV documentary entitled – "Pete!"
In 1997, Fountain was inducted into the Big Band and Jazz Hall of Fame.
Pete died on August 6, 2016, in New Orleans.
#5 Jimmy Giuffre
He was an American jazz clarinetist, saxophonist, arranger, and composer who first became known as an arranger for Woody Herman's big band, for which Jimmy wrote – "Four Brothers."
In the early Three combos, Jimmy played quiet, low-register clarinet and saxophones, joined by bass or guitar.
In 1959, Jimmy led a trio featuring bassist Buddy Clark and Hall on a concert in Rome, sharing the bill with Gerry Mulligan's band.
Giuffre died of pneumonia in Pittsfield, Massachusetts, on April 24, 2008.
READ MORE: Famous People Who Went To Stanford
#6 Richard Mühlfeld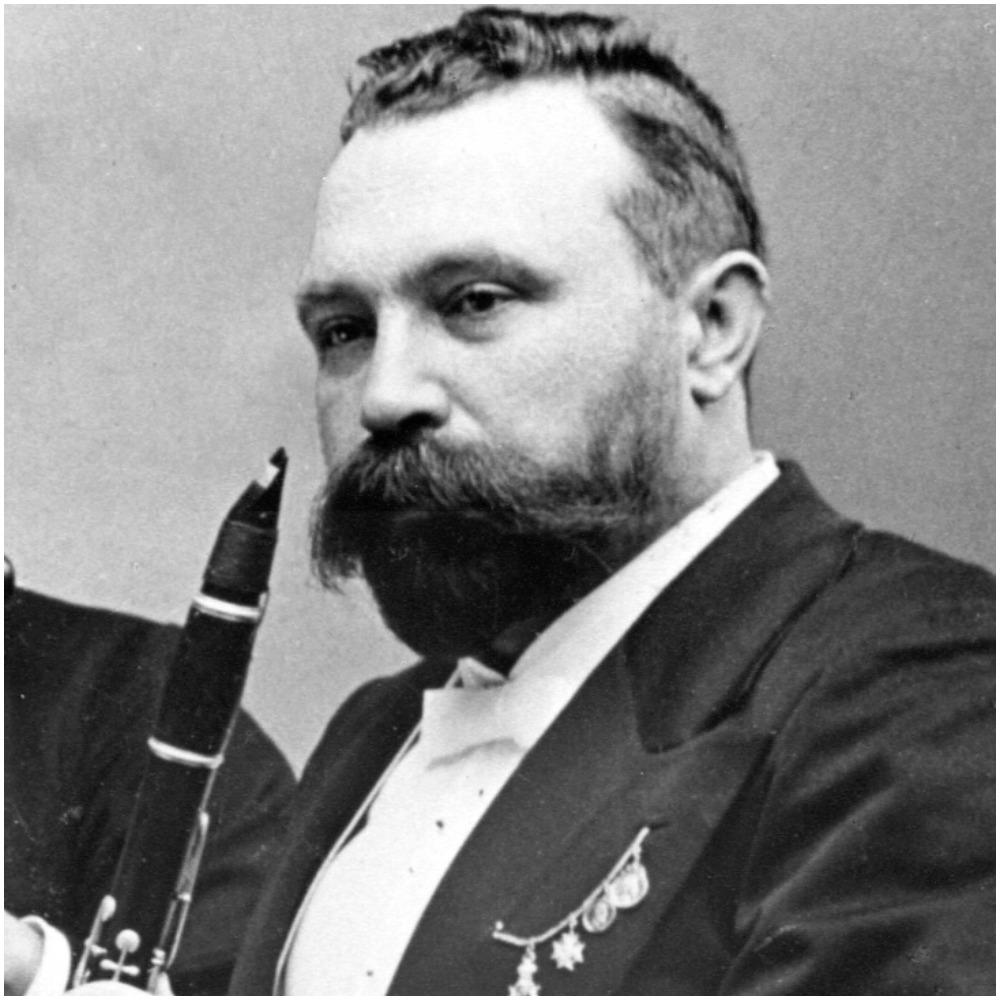 He was a German clarinetist who inspired Gustav Jenner and Johannes Brahms to write chamber works.
In 1873, Richard joined the Meiningen Court Orchestra as a violinist; however, he became the first clarinetist in 1876. Richard established his solo career playing the Weber concerti and the Brahms compositions.
READ MORE: Famous People Who Speak French
#7 Benny Goodman
Benny Goodman, nicknamed "The King of Swing," was the clarinetist composer who was responsible for numerous hit singles as a band leader before WWII.
Benny was the son of Russian immigrants Dora Rezinsky Goodman and David Goodman, a tailor. Goodman played with his first pit band at the age of 11. Also, at age 14, Benny became a member of the American Federation of Musicians.
His early influences were New Orleans jazz clarinetists who worked in Chicago, like – Johnny Dodds, Jimmie Noone, and Leon Roppolo.
His concert at Carnegie Hall in NYC on January 16, 1938, is described by Bruce Eder as:
"the single most important jazz or popular music concert in history: jazz's 'coming out' party to the world of 'respectable' music."
He spent 6 months performing on Let's Dance, and during that time, he recorded 6 Top Ten hits for Columbia.
Goodman continued to play the music that defined his lifetime in occasional concert dates until his death in June 1986.
READ MORE: Celebrities Who Went to Yale
#8 Martin Fröst
He is a Swedish clarinetist and conductor. At age 8, Martin started to learn the clarinet. In October 2014, Martin first appeared with the Saint Paul Chamber Orchestra.
In May 2014, he received the Léonie Sonning Music Prize, which is recognized as Denmark's highest musical honor, given annually to an international musician or composer.
In 2010, Fröst became joint artistic director of the Stavanger International Chamber Music Festival and served until 2015.
READ MORE: Celebrities Who've Changed Their Names For Fame
#9 Jimmy Dorsey
He was an American jazz clarinetist, composer, saxophonist, and big band leader. Jimmy recorded and composed the jazz and pop standards:
So Rare;
I'm Glad There Is You (In This World of Ordinary People);
Grand Central Getaway;
It's The Dreamer In Me;
Pennies from Heaven;
Brazil (Aquarela do Brasil);
Amapola;
So Many Times;
John Silver;
Tailspin.
In 1983, he was inducted into the Big Band and Jazz Hall of Fame. In 1996, the U.S. Postal Service issued a Dorsey commemorative postage stamp.
READ MORE: Celebrities Who Went To UCLA
#10 Heinrich Baermann
He was a German clarinet virtuoso of the Romantic era who wrote a Septet in E-flat major, Op. 23, for clarinet.
Along with lesser-known composers such as Peter von Lindpaintner and Franz Danzi, Heinrich received works from Carl Maria von Weber, Felix Mendelssohn, and Giacomo Meyerbeer.
Heinrich died in Munich at age 63.
Featured image source – © Guliver / Getty Images.
READ THIS NEXT: The Most Famous Community College Students
References

https://www.bbc.co.uk/music/artists/373c57ec-7b4f-4f7e-be81-254784b040c3
https://www.allmusic.com/artist/heinrich-joseph-baermann-mn0001180705/biography