Yale University is a private university in New Haven, Connecticut. Founded in 1701, Yale University is the 3rd-oldest institution of higher education in the US.
Here are several interesting facts about Yale:
As of October 2018, 3 Turing Award winners, 5 Fields Medalists, and 61 Nobel laureates have been affiliated with Yale University.
At first, the university was called "The Collegiate School," and it was a school to teach male church ministers in Connecticut. The university took on its current name in 1701 in honor of Elihu Yale, the governor of the East India Company, for his gifts to the school.
The first African American student who graduated from Yale University was Edward Bouchet. International students had made their way to Yale since the 1830s when the first Latin American student enrolled.
The university is organized into 12 self-governing residential colleges, each with its own dining halls, dormitories, social events, and library.
The Yale University Library, with more than 15 million volumes, is one of the largest in the US. To protect its books, in the event of a fire, you have half a minute to get out before the library is flooded with fire-suppressing gas.
Yale University's endowment for an academic year is 25.4 billion dollars, which is equal to enough budget to run Nepal for 3 years. Its cost of attendance is $63,250; however, if you cannot afford it, then they allow you to attend free of charge through a "need-based grant."
"Skull and Bones," Yale University's most secret and most famous society, has inspired sinister conspiracy theories since its founding in 1832.
List Of 10 Famous People Who Went To Yale:
#1 Jennifer Connelly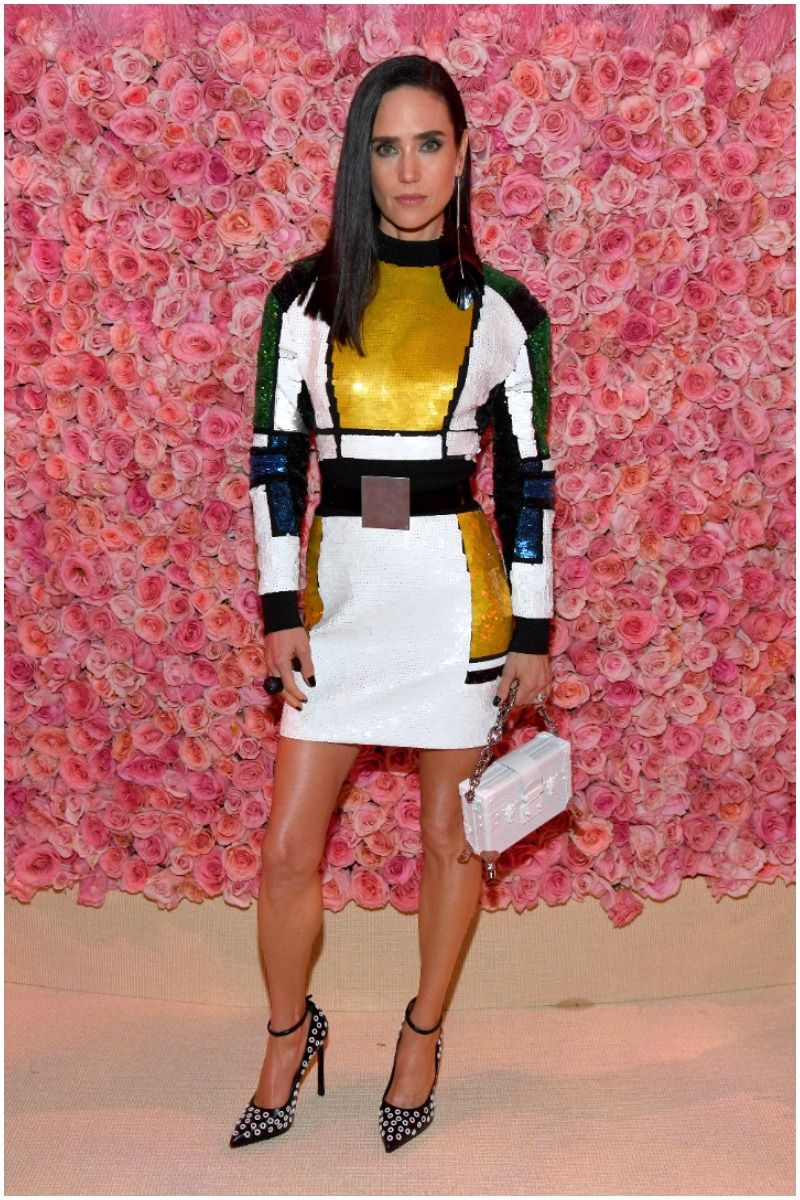 She is an American actress who won the Academy Award for Best Supporting Actress for portraying Alicia Nash in "A Beautiful Mind" in 2002. She also gained critical acclaim for playing a drug addict in Darren Aronofsky's drama Requiem for a Dream (2000), as well as for her work in the science fiction film Dark City (1998).
Connelly studied English at Yale from 1988 to 1989.
#2 James Franco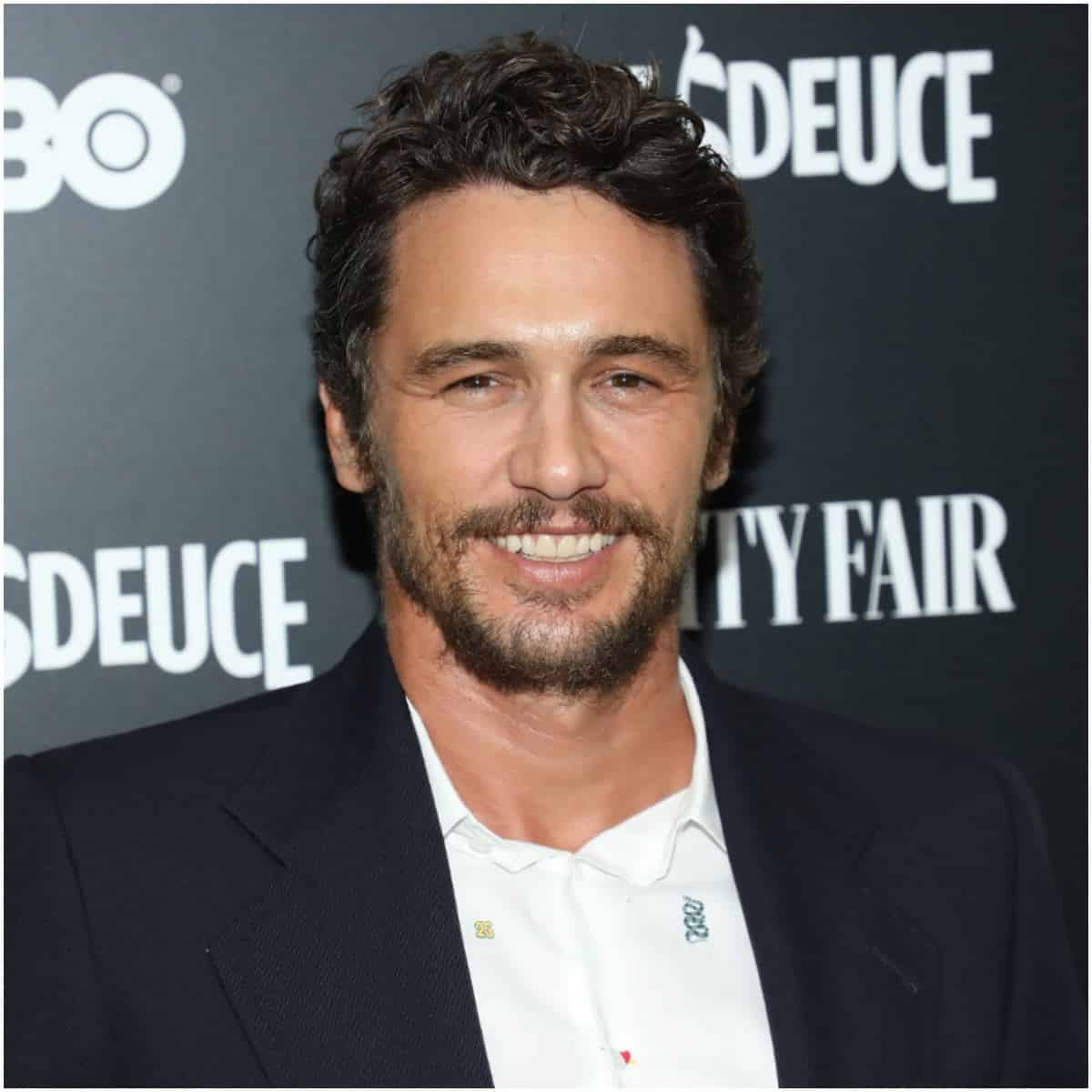 He is an American filmmaker, actor, and college instructor who is best known for his roles in the following films:
The Disaster Artist (2017);
This Is the End (2013);
Oz the Great and Powerful (2013);
Spring Breakers (2012);
Rise of the Planet of the Apes (2011);
Eat, Pray, Love (2010);
Pineapple Express (2008);
Milk (2008);
Spider-Man trilogy (2002–2007).
In 2004, James was named one of People Magazine's 50 Hottest Bachelors. For his role in 127 Hours, Franco was nominated for an Academy Award for Best Actor.
In 2010, he was accepted at Yale University, pursuing a Ph.D. in English.
#3 Paul Newman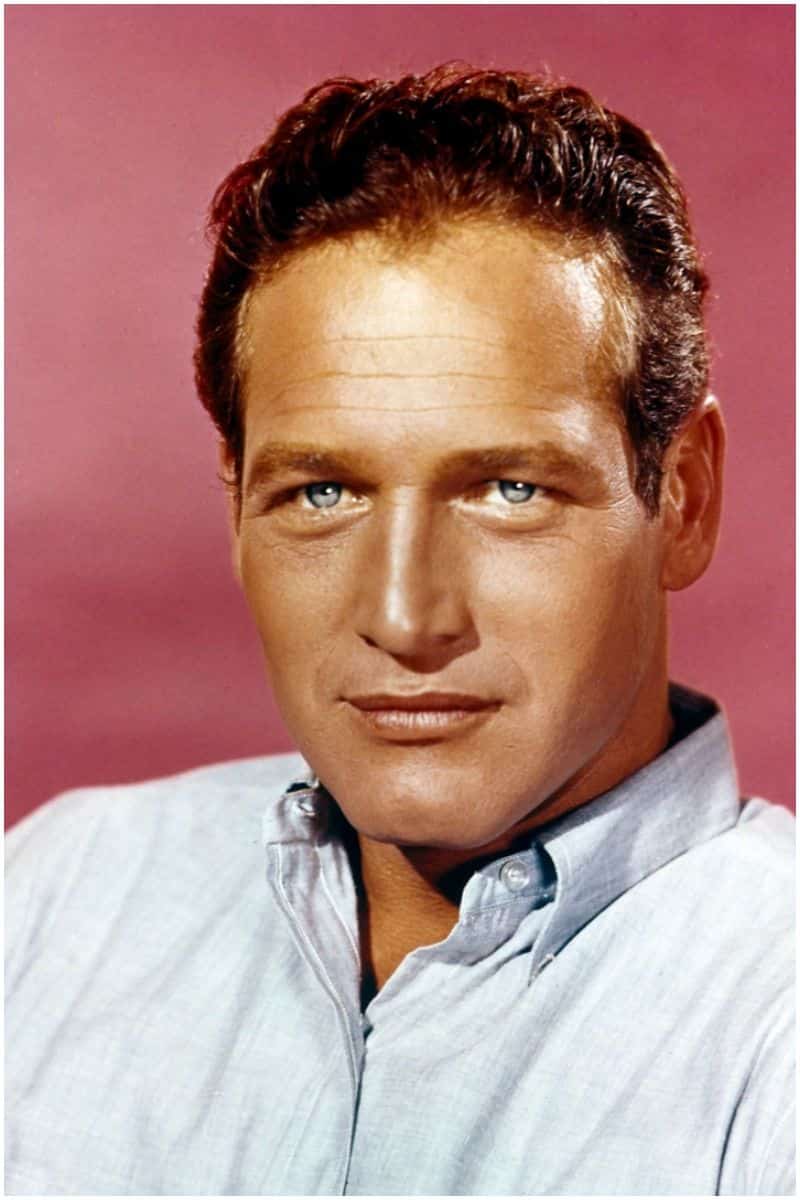 He was an American actor, producer, film director, IndyCar owner, race car driver, philanthropist, and entrepreneur. Some of his roles include the title characters in:
The Verdict (1982);
Slap Shot (1977);
The Sting (1973);
The Life and Times of Judge Roy Bean (1972);
Butch Cassidy and the Sundance Kid (1969);
Cool Hand Luke (1967);
Harper (1966);
Hud (1963);
The Hustler (1961).
Newman won an Oscar for his performance in the 1986 film The Color of Money, a Screen Actors Guild Award, a BAFTA Award, an Emmy Award, and a Cannes Film Festival Award.
Paul studied acting at the Yale School of Drama for one year. Running out of money, he left Yale University after a year and tried his luck in New York.
#4 Dick Cheney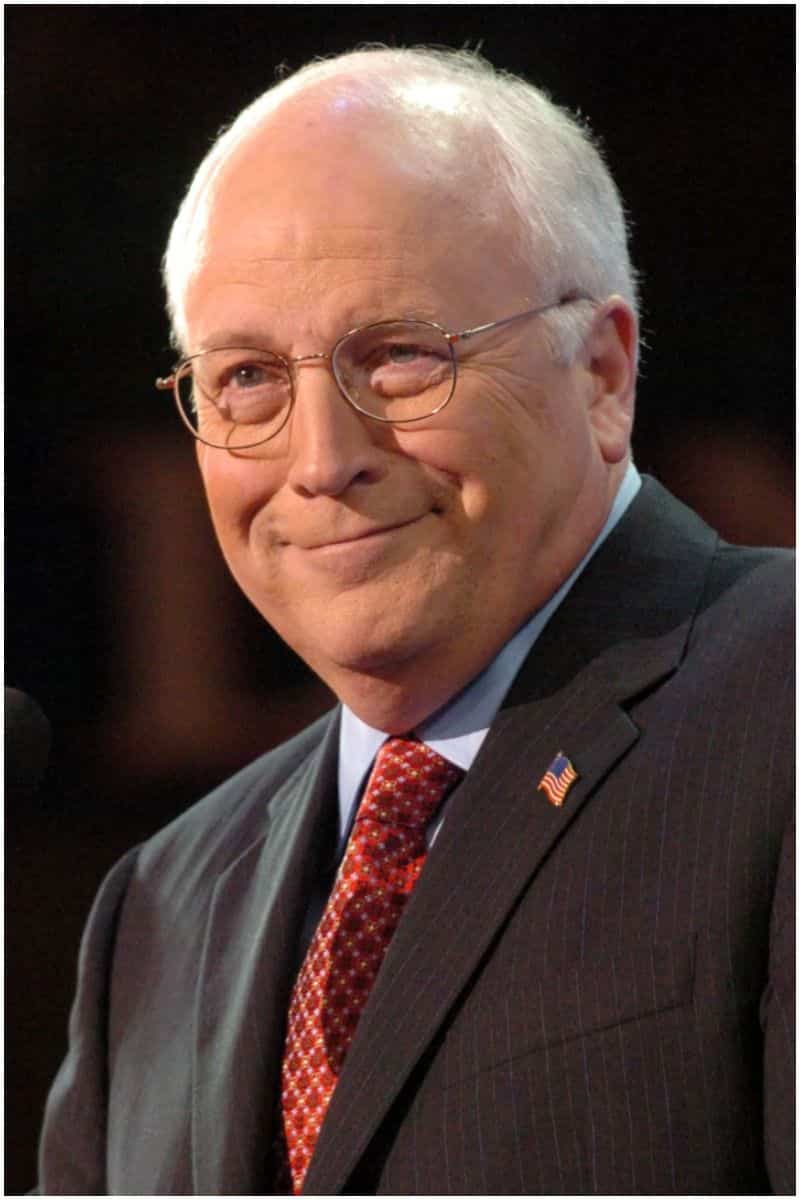 He is an American businessman and politician who served as the 46th vice president of the US from 2001 to 2009. During his time in the Department of Defense, Dick oversaw the 1991 Operation Desert Storm, among other actions.
Since 2009, Dick has regularly appeared in the news as a critic of President Obama's administration.
Upon graduating high school, he was accepted into Yale and offered a full-ride scholarship. But, due to poor grades, Cheney failed out twice.
READ MORE: Famous People Who Went To Community College
#5 Meryl Streep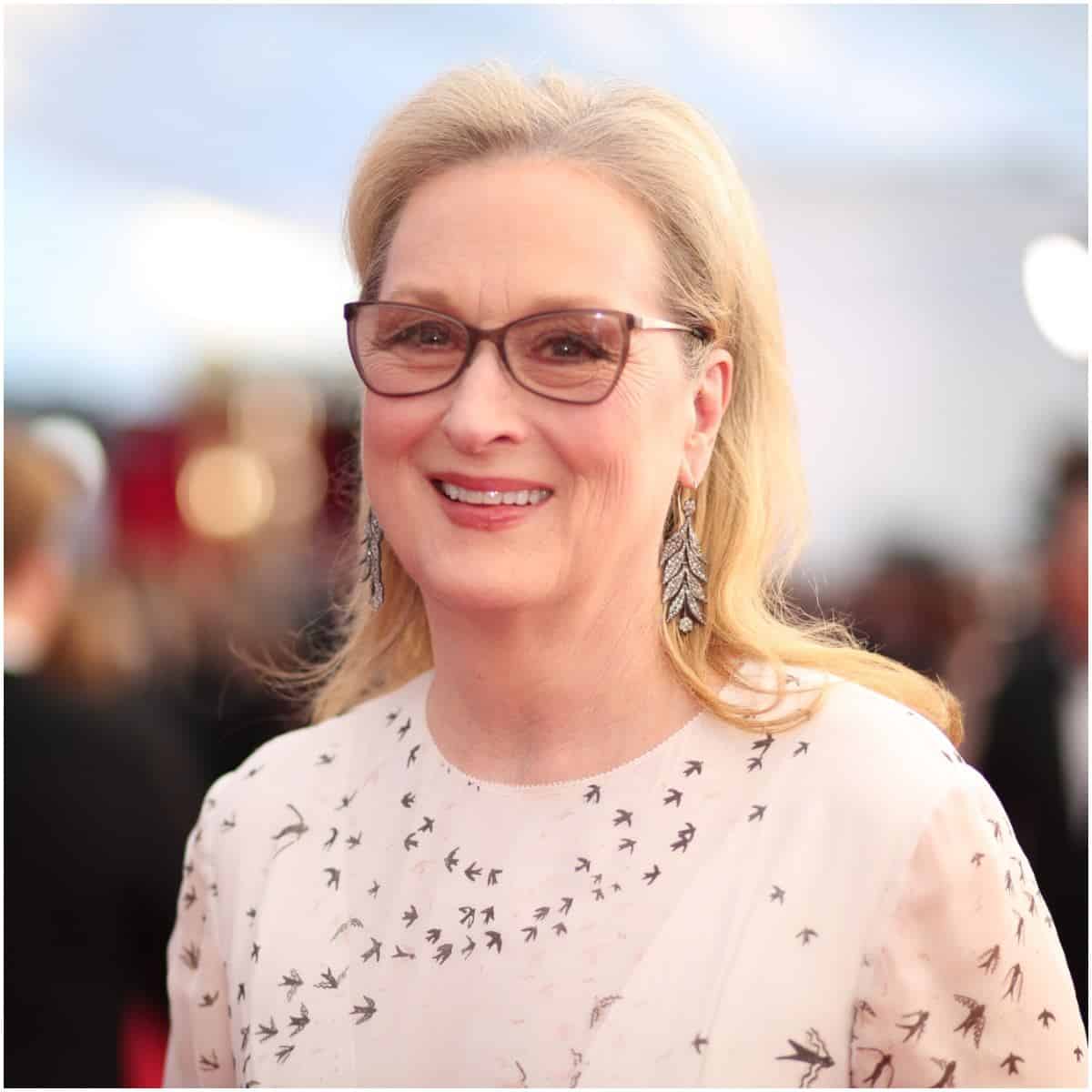 She is an American actress. In 1975, Meryl made her stage debut in "Trelawny of the Wells." Some of her roles were in:
The Post (2017);
Florence Foster Jenkins (2016);
Into the Woods (2014);
August: Osage County (2013);
Julie & Julia (2009);
Doubt (2008);
The Devil Wears Prada (2006);
Adaptation (2002);
Music of the Heart (1999);
One True Thing (1998);
The Bridges of Madison County (1995);
Postcards from the Edge (1990);
Evil Angels (1988);
Ironweed (1987);
Out of Africa (1985);
Silkwood (1983);
The French Lieutenant's Woman (1981).
Meryl has received 31 Golden Globe nominations, winning 8 – more nominations and wins than any other actor. Also, she was nominated for a record 21 Academy Awards, and she has won 3.
Streep earned an M.F.A. from the Yale School of Drama in the 1970s.
READ MORE: Celebrities Who Call Chicago Home
#6 Hillary Clinton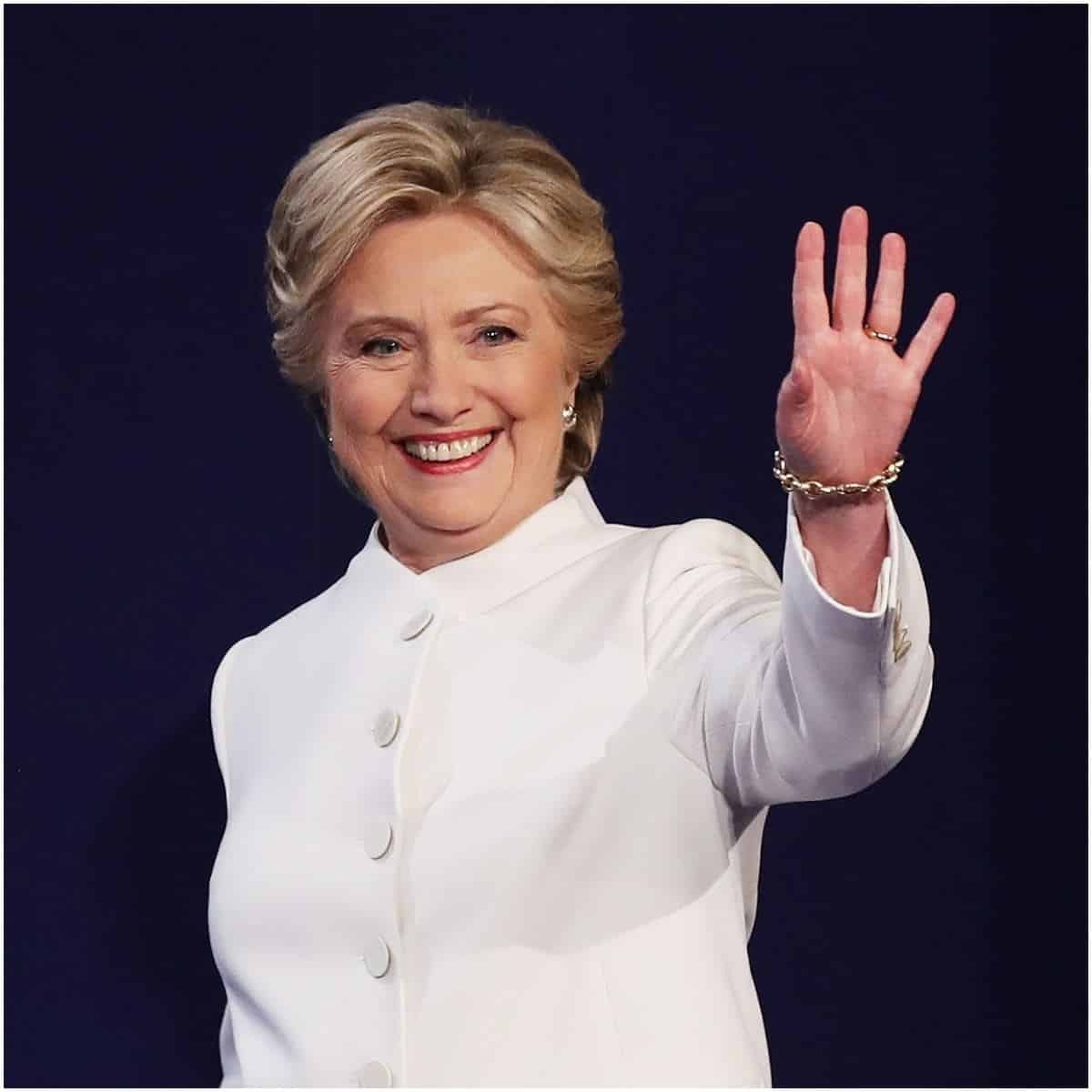 She is an American diplomat, politician, writer, lawyer, and public speaker who served as:
the Democratic Party's nominee for President of the US in the 2016 elections, the 1st woman nominated by a major party;
67th US Secretary of State from 2009 to 2013;
US Senator from New York from 2001 to 2009;
the First Lady of the US from 1993 to 2001.
Hillary also attended Yale Law School, where she met Bill Clinton. She graduated with honors in 1973.
READ MORE: List of people from San Diego
#7 George H. W. Bush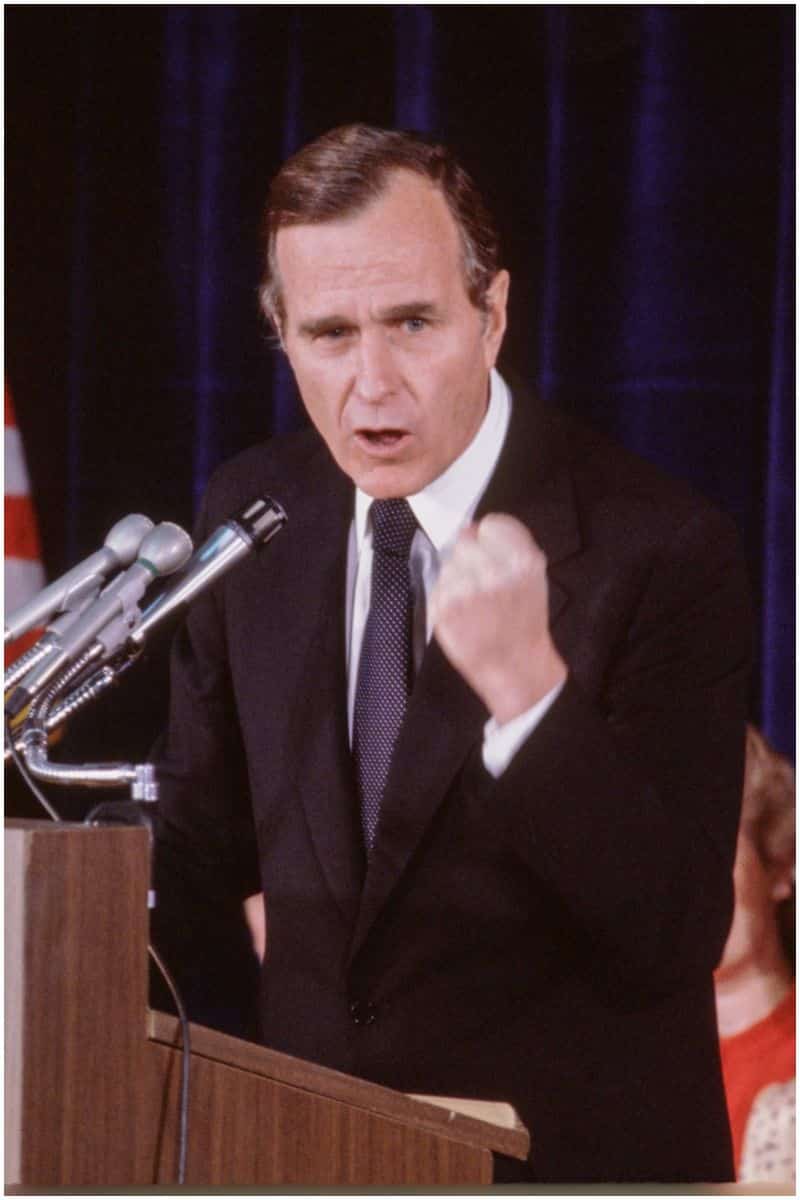 He was an American politician who served as the 43rd vice president of the US from 1981 to 1989 and the 41st president of the US from 1989 to 1993.
After the war, George attended Yale University, where he graduated with a degree in economics in 1948. After graduating from Yale University, George moved his young family to West Texas.
READ MORE: Famous People Who Died On Their Birthday
#8 Patricia Clarkson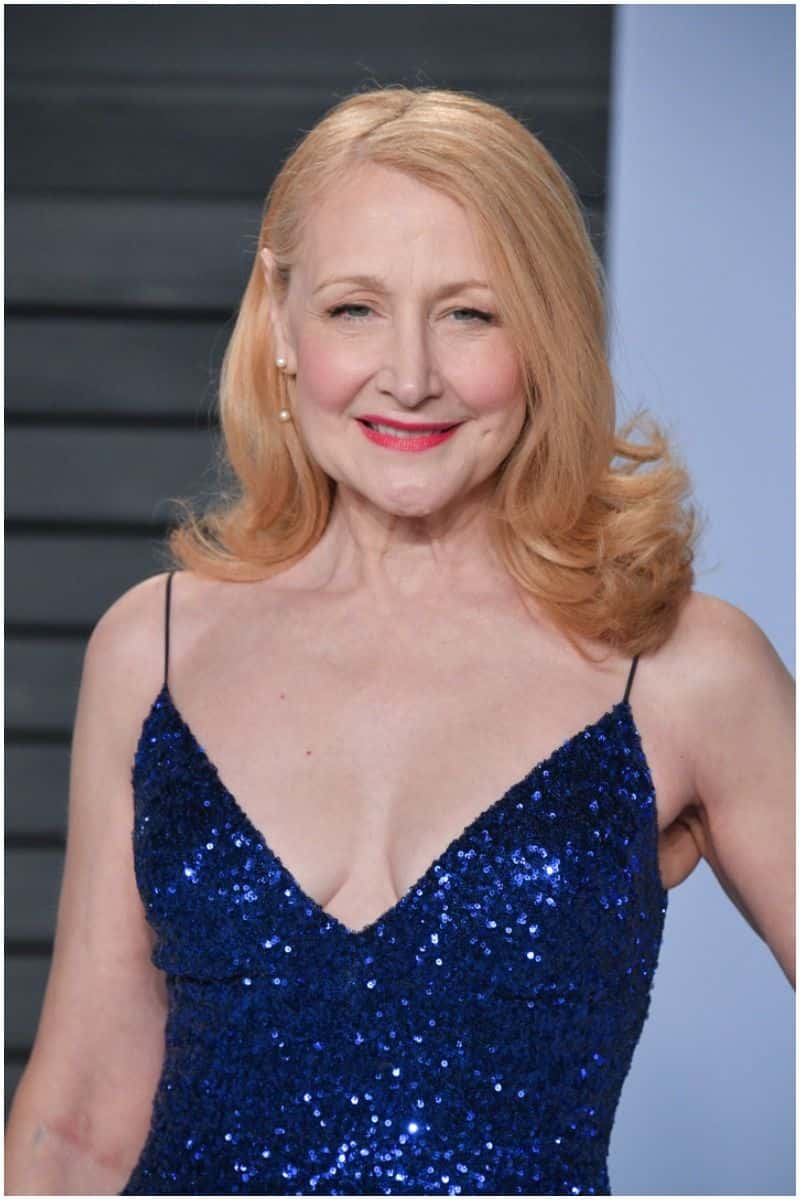 She is an American actress who made her feature film debut in Brian De Palma's drama "The Untouchables."
Her accolades include:
one British Independent Film Award;
two National Society of Film Critics Awards;
two Primetime Emmy Awards;
one Tony Award nomination;
four Screen Actors Guild Award nominations;
two Golden Globe Award nominations;
one Academy Award nomination.
In 1985, Patricia Clarkson graduated from Yale.
READ MORE: Celebrities living in Atlanta
#9 Angela Bassett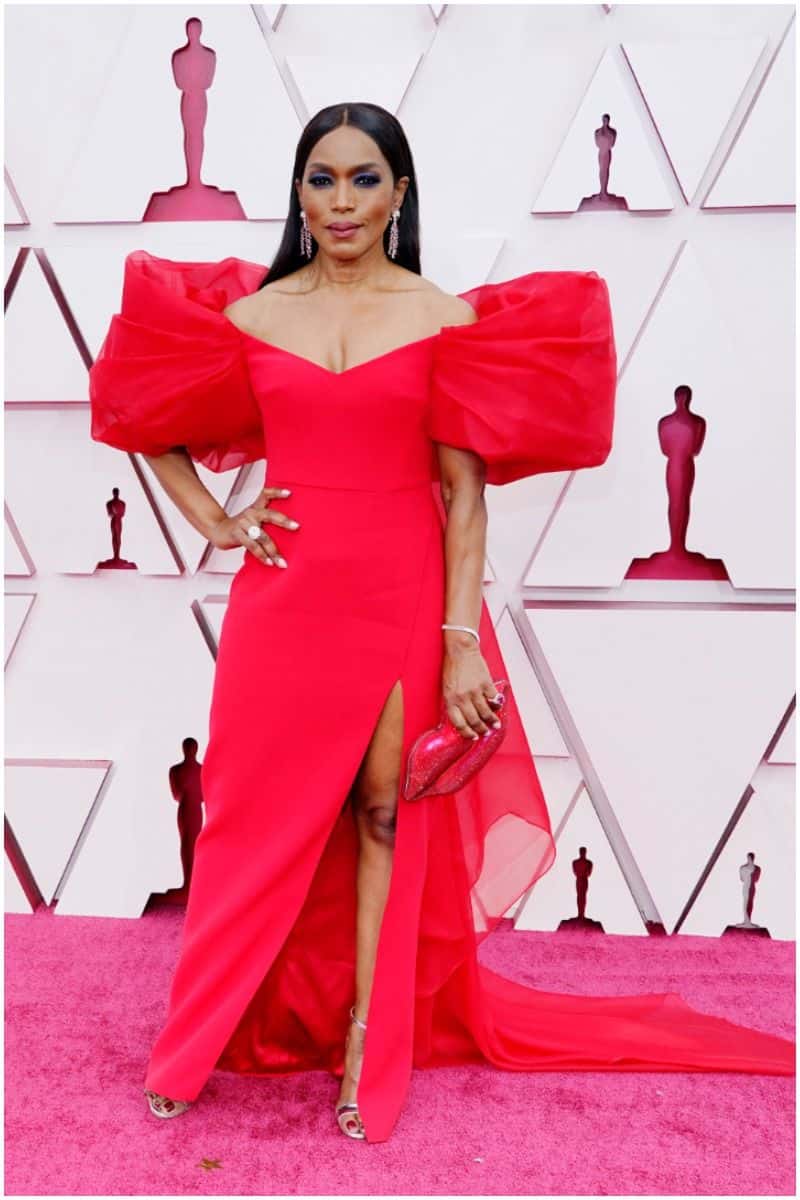 She is an Emmy Award- and Academy Award-nominated actress best known for roles in Waiting to Exhale, What's Love Got to Do With It, The Rosa Parks Story, and Malcolm X.
Angela Bassett earned a B.A. from Yale University in African-American Studies in 1980.
READ MORE: Notable Miami Residents
#10 Liev Schreiber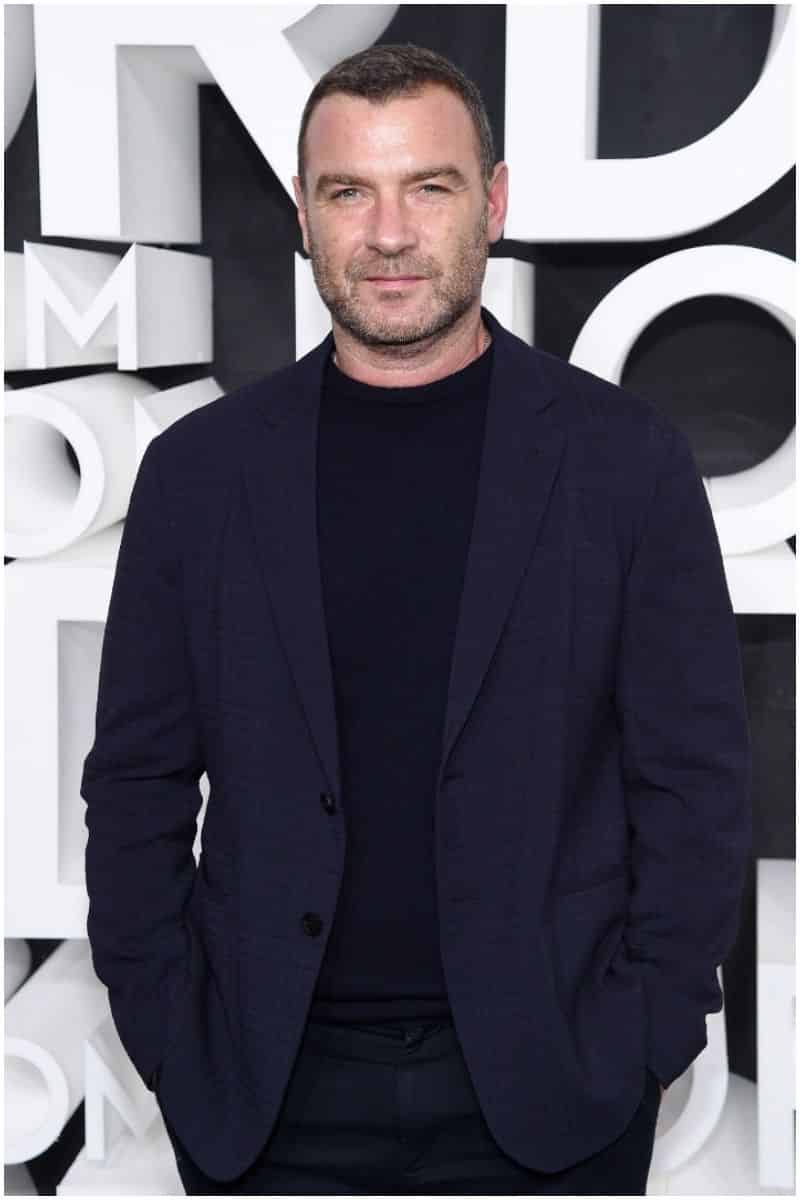 He is an American director, screenwriter, actor, and producer who has appeared in several independent films and mainstream Hollywood films, such as:
Spotlight (2015);
Pawn Sacrifice (2014);
Goon (2011);
Salt (2010);
Taking Woodstock (2009);
X-Men Origins: Wolverine (2009);
The Omen (2006);
The Sum of All Fears (2002);
Phantoms (1998);
Ransom (1996).
Liev Schreiber graduated from Yale in 1992.
READ THIS NEXT: Harvard University Notable Alumni