French is widely regarded to be among the most beautiful languages in the world. Here are several interesting facts about the French language:
Both Old Frankish and Gaulish (a Celtic language that was spoken in ancient Gaul before the Roman invasion) left their mark on the French language.
There are more than 75 million first-language French speakers, in countries ranging from Switzerland, Belgium, and Canada to Algeria and Haiti.
Kinshasa is the world's 2nd largest French-speaking city, after Paris, and before Brussels and Montreal.
French is the only language, together with English, which is taught in every country of the world, with 2 million teachers and 100 million students.
An estimated 1.5 million people in the United States are native French speakers, and another 8 million speak French fluently as a 2nd language.
There's only one French word with the letter "ù," and that's où (meaning – where).
About one third to a half of basic English words come from the French language, including surf, pedigree, strive, view, pride, challenge, war, and staunch.
The shortest French word with all the vowels is "oiseau" (meaning – bird). The longest French word is the full chemical name for thiamine and it has 49 letters – "aminométhylpyrimidinylhydroxyéthylméthythiazolium."
At the time of the French Revolution, about 75 percent of French citizens did not speak French as their mother tongue.
List Of 11 Famous People Who Speak French:
#1 Angelina Jolie
She is a famous American actress who is known worldwide for her acting as well as for her humanitarian work.
Her first major role was as the computer genius "Kate" in the movie – "Hackers" (1995).
Before Angelina got into acting on a regular basis, her first on-camera career was as a model starting from the age of 14. At the age of 16, Jolie was signed with Finesse Model Management.
She has learned French since all her 6 children can speak the French language fluently. Interestingly, Angelina has blood traces from Germany, France, Netherlands, Slovakia, and Canada.
#2 Milla Jovovich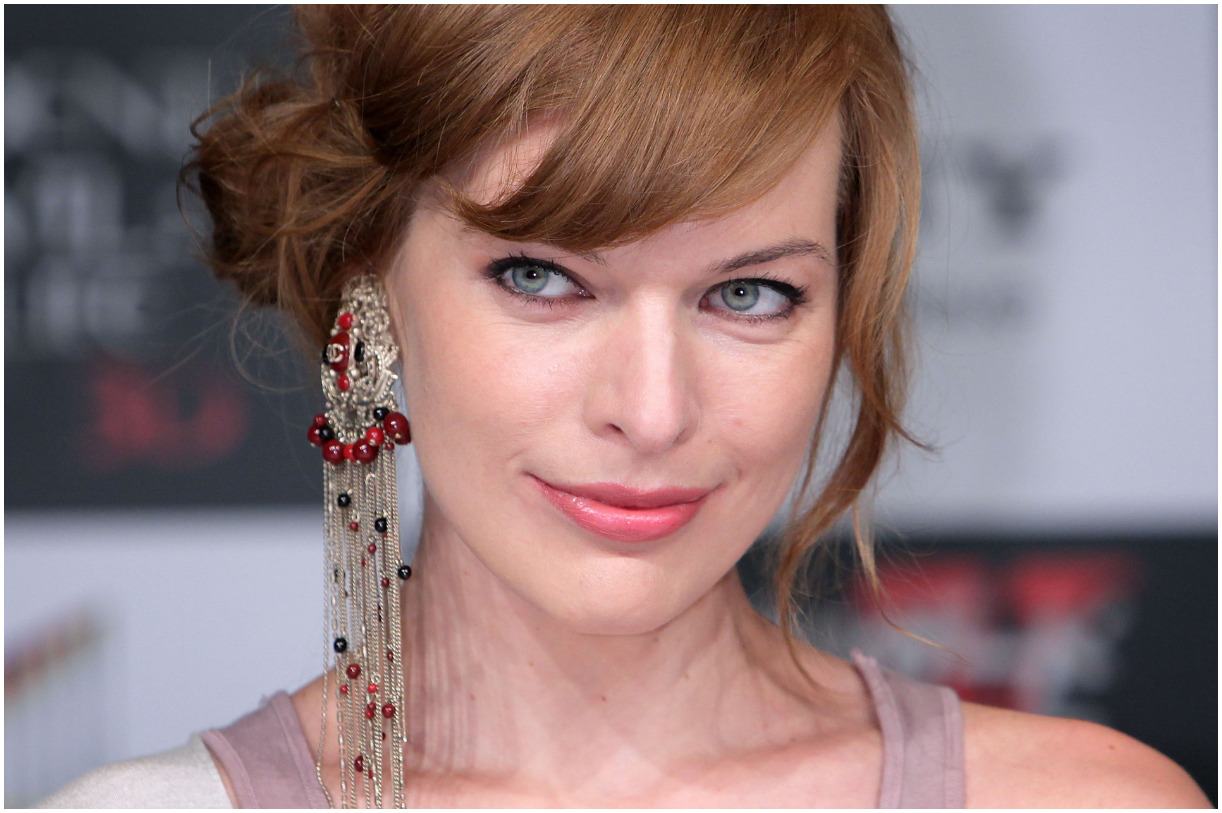 She is an American model, actress, and musician who has made her first professional model contract at the age of 12.
When Milla was only 15, she gained attention for her role in the 1991 film "Return to the Blue Lagoon."
In September 2002. she was voted the Sexiest Female Movie Star in the Australian Empire magazine.
Between 2002 and 2016, Milla portrayed Alice in the SF horror film franchise "Resident Evil," which became the highest-grossing film series to be based on video games.
In 2009, Jovovich was named one of the "Twenty Most Beautiful People of the Decade" by Interview magazine.
In 2004, Forbes determined that Milla was the highest-paid model in the world.
Jovovich also speaks fluent Serbian, Russian, and French.
#3 Novak Djokovic
He is a Serbian professional tennis player who won his 1st of multiple Grand Slam championships in 2008. In 2011, Novak took over the world's No. 1 ranking.
Novak has won five ATP Finals titles, 15 Grand Slam singles titles, 12 ATP Tour 500 titles, and 32 ATP Tour Masters 1000 titles.
In addition, he is the winner of The Best Sportsperson of Serbia award. On April 28, 2011, Patriarch Irinej of Serbia awarded Novak the Order of St. Sava I class.
During an interview, Djokovic said that he is skilled in 4 different languages:
French;
Italian;
German;
English;
Serbian (his mother tongue).
#4 Emma Watson
She is best known for playing the character of Hermione Granger, one of Potter's best friends in the "Harry Potter" franchise. During the filming of "Harry Potter," Watson had up to 5 hours of tutoring per day, where Emma received straight A's.
Watson was born in Paris to British parents. But, her parents divorced when Emma was 5 years old, and she moved back to England with her brother and mother.
#5 Johnny Depp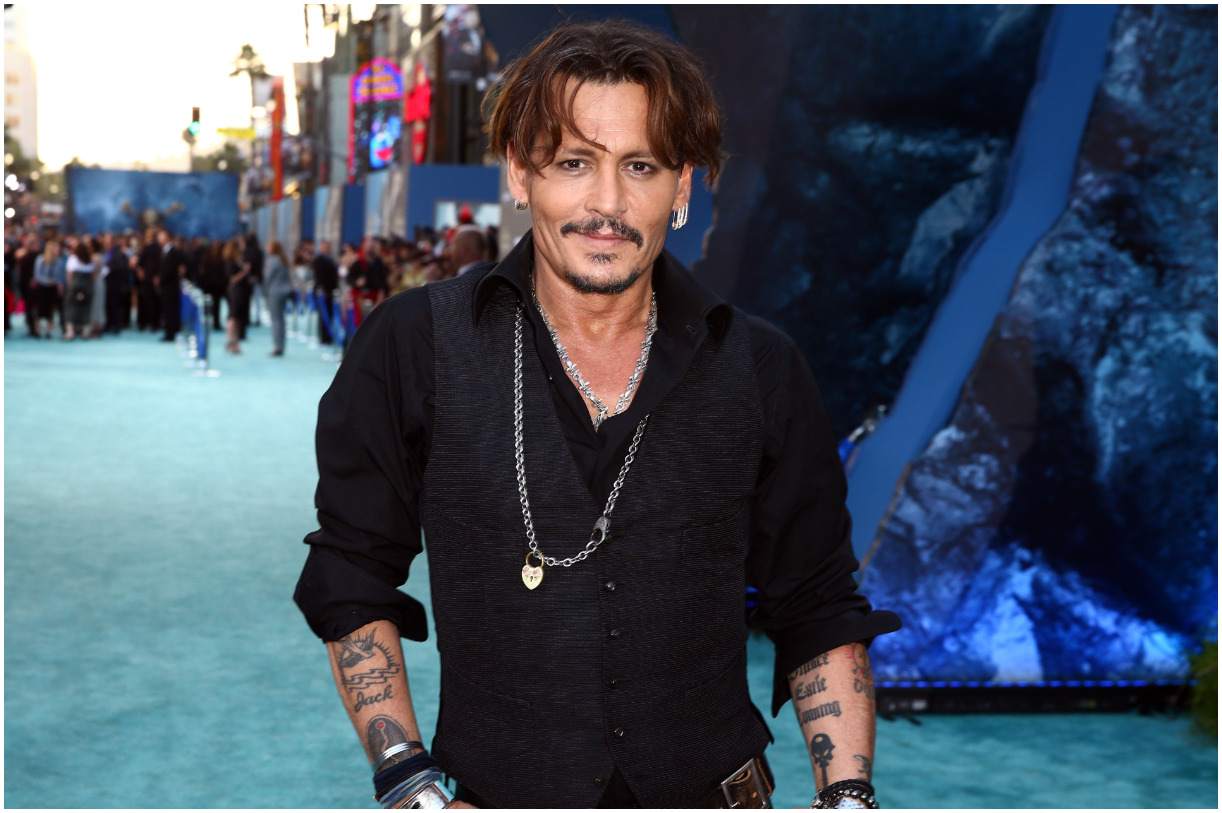 He is an American screenwriter, actor, director, and producer. Depp said in several interviews that he is of Cherokee, German, Irish, and Navajo descent.
At the age of 15, Johnny dropped out of school to pursue a musical career.
In 2003, he appeared as Capt. Jack Sparrow in the movies "Pirates of the Caribbean: The Curse of the Black Pearl." His performance earned Johnny his first Academy Award nomination.
Depp picked up the French language while living with his ex-girlfriend, Vanessa Paradis, a French singer and actress.
#6 Audrey Hepburn
She was a British actress who won:
a Tony (best actress in Ondine);
an Oscar (best actress in Roman Holiday);
a Grammy (spoken word album A. Hepburn's Enchanted Tales);
an Emmy (hosting Gardens of the World with A. Hepburn).
Audrey spoke four languages fluently including Dutch, Italian, French, and Spanish.
#7 Bradley Cooper
He is an American filmmaker and actor. He was named one of the world's highest-paid actors for 3 years, and his films have grossed more than $7.8 billion worldwide.
In 2015, Bradley appeared in Time's list of 100 most influential people in the world. Additionally, Cooper has been nominated for many awards, including a Tony Award and 7 Academy Awards.
Cooper was first inspired to learn the French language as a kid after watching "Chariots Of Fire."
READ MORE: Famous People Who Went To Yale
#8 Tom Hiddleston
He is an English film producer, actor, and musician. In 2011, Tom was nominated for the BAFTA Rising Star Award and won the Empire Award for Best Male Newcomer.
Hiddleston came to public attention when cast as Loki in the Marvel Cinematic Universe, appearing in:
Avengers: Infinity War (2018);
Thor: Ragnarok (2017);
Thor: The Dark World (2013);
The Avengers (2012);
Thor (2011).
He can speak 4 languages, including French, Spanish, English, and Greek.
READ MORE: Famous People Who Changed Their Names
#9 Joseph Gordon Levitt
He is an American filmmaker, singer, actor, and entrepreneur who has appeared as Tommy Solomon in the TV series 3rd Rock from the Sun, 10 Things I Hate About You, Holy Matrimony, Angels in the Outfield, and A River Runs Through It.
Levitt learned the French language after studying at Columbia.
READ MORE: Famous People Who Went To UCLA
#10 Shakira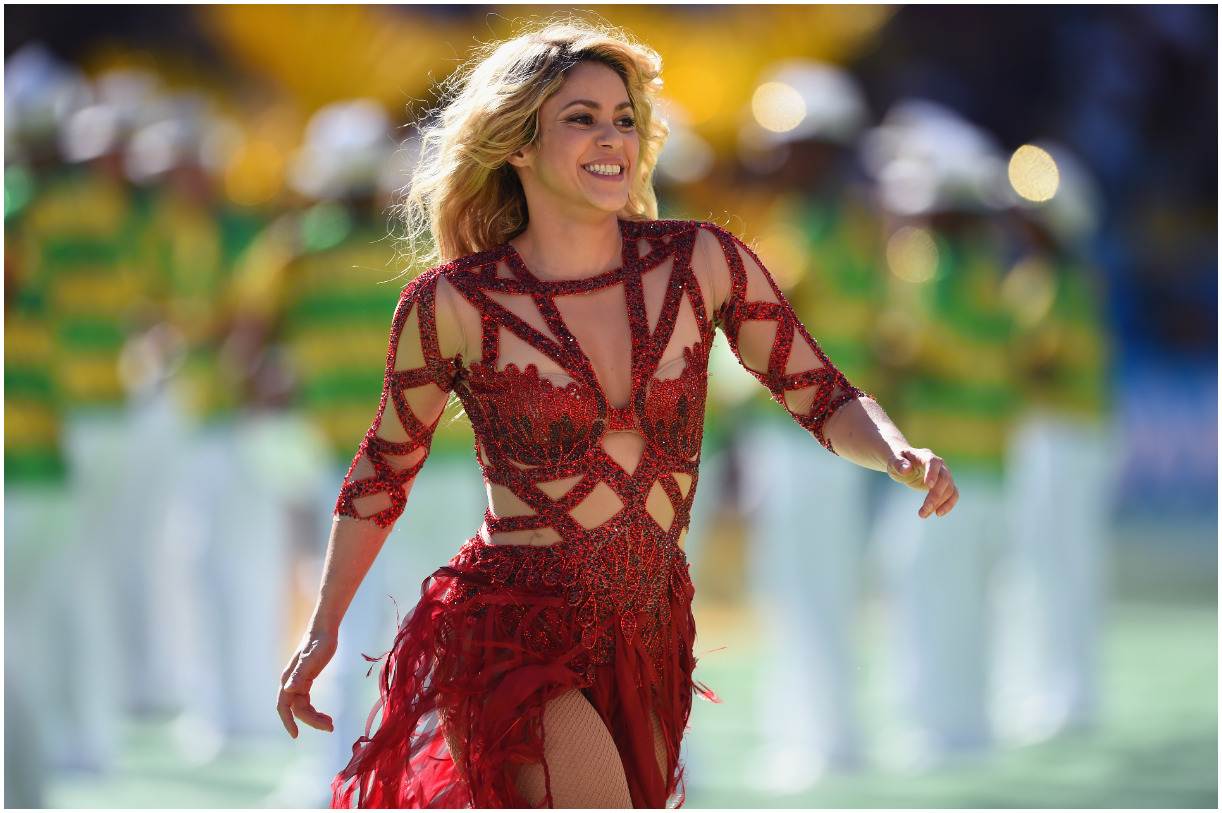 She is a hugely popular Colombian pop singer who is known for the hits Hips Don't Lie and Whenever, Wherever.
Shakira is a native Spanish speaker who is also fluent in Portuguese and English. In addition, Shakira speaks some French, Catalan, Italian, and Arabic.
READ MORE: Celebrities Who Died On Their Birthday
#11 Jodie Foster
She is an award-winning American actress who is best known for her roles in the films "The Accused," "Taxi Driver," and "The Silence of the Lambs."
Jodie learned French after she attended a French-language prep school in LA.
READ THIS NEXT: 10 Celebrities Who Went To Community College
Featured image source – © Guliver / Getty Images.
References
https://www.biography.com/actor/jodie-foster
https://www.imdb.com/name/nm0000149/bio