What is Fatboy SSE's net worth? Who is Fatboy SSE's wife?
Introduction
Fatboy SSE is a multi-talented American rapper, musician, actor, artist, and social media influencer.
He first gained prominence in 2014 when he began uploading comedic-style videos to his YouTube and Instagram accounts.
The Origin Story
Fatboy SSE was born Tyriq Thomas Kimbrough on November 16, 1993, in Irvington, New Jersey, U.S., and was raised by his mother and father.
He grew up in a loving environment but has mentioned that his upbringing was difficult as his parents lived paycheck-to-paycheck.
Kimbrough attended Union Avenue Middle School, and this was around the time he determined academics were not for him.
Instead, he was interested in having a career in the entertainment domain and was determined to make a lot of money but didn't know how to.
In the tenth grade, he participated in the annual talent show where he performed his remix to the song "Fancy" by "Drake."
The performance didn't go so well, as he forgot the words, standing frozen in front of the auditorium audience.
His peers ridiculed him, but that didn't deter him from pursuing a career in entertainment.
He planned to graduate from high school but ultimately dropped out in the twelfth grade due to unsatisfactory grades.
While he had big dreams, he was faced with challenges in his personal life.
At the young age of 14, out of vulnerability to earn money, Fatboy engaged in illegal activity, including selling drugs.
It didn't take long for the authorities to arrest him, and as a result, he was sent to juvenile jail.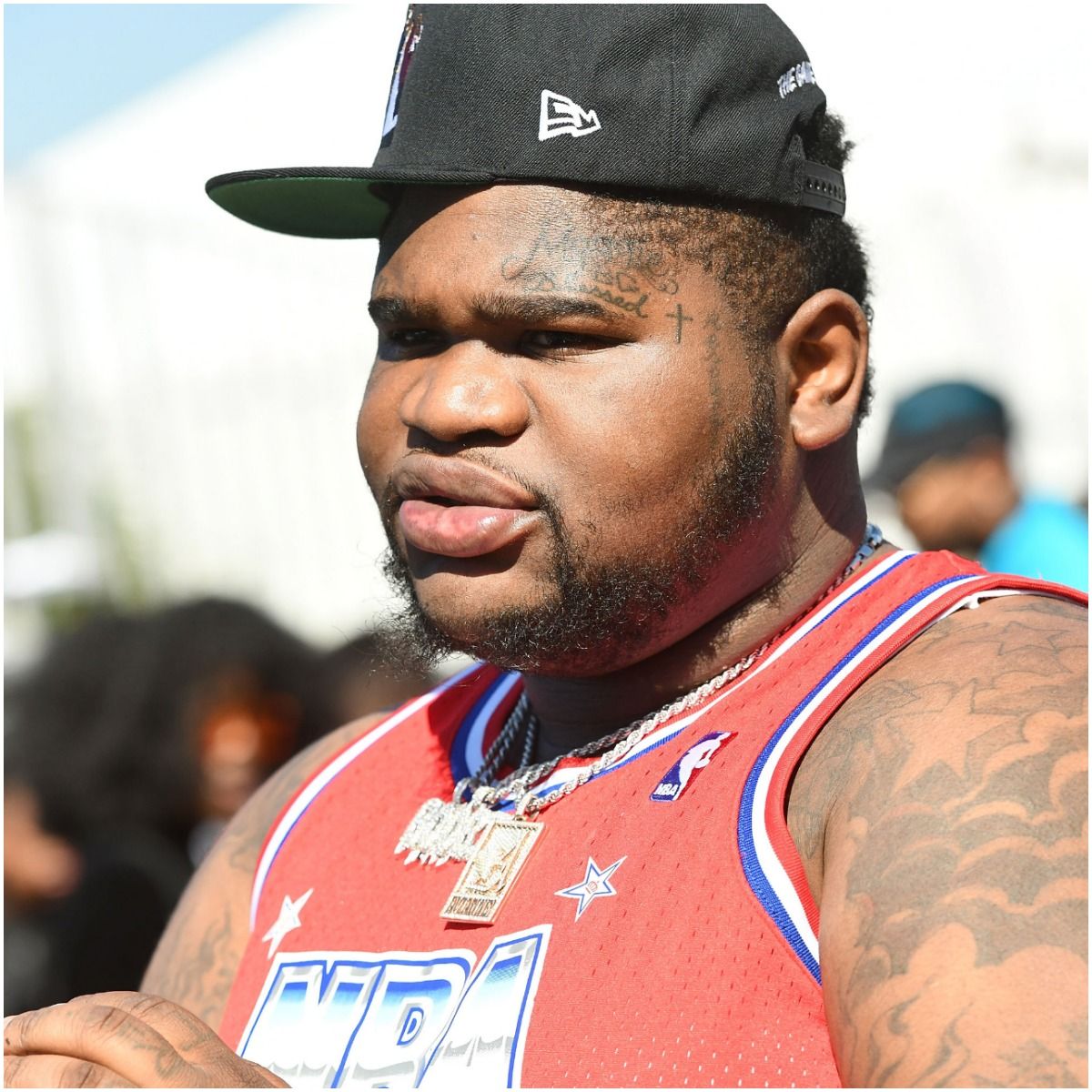 He has spoken publicly about being sent to jail five times between the ages of 18-22.
While he never spent more than a few months at a time, it was long enough for him to reflect on his life and make the vital changes.
When Kimbrough was 22 years old, he accepted a job at the fast-food chain "Chipotle."
He appreciated that he was earning an honest living but working a 'normal' job was not for him.
Shortly after being hired, he would be terminated from the role for arriving on shift late too many times.
From here, he decided to start spending time in the studio to focus on creating albums and making music.
The Road To Fame
In 2014, he set up his first Instagram account and began to post short clips and images of himself rapping.
This was his initial attempt at promoting himself as an entertainer.
All of his hard work in the studio was paying off because on February 25, 2015, he released his first single, which was uploaded to YouTube and promoted on his social media accounts.
The song is titled "Want 2" and features Lady Jewelz Dir. by The Wiz.
He noticed a spike in popularity from this release, so he was back in the studio working on his first mixtape.
On April 26, 2016, he was ready to release his debut mixtape titled "Fat Bastard."
It is a nine-track album uploaded to his SoundCloud and has garnered over 100,000 streams.
He also uploaded the album to his YouTube channel.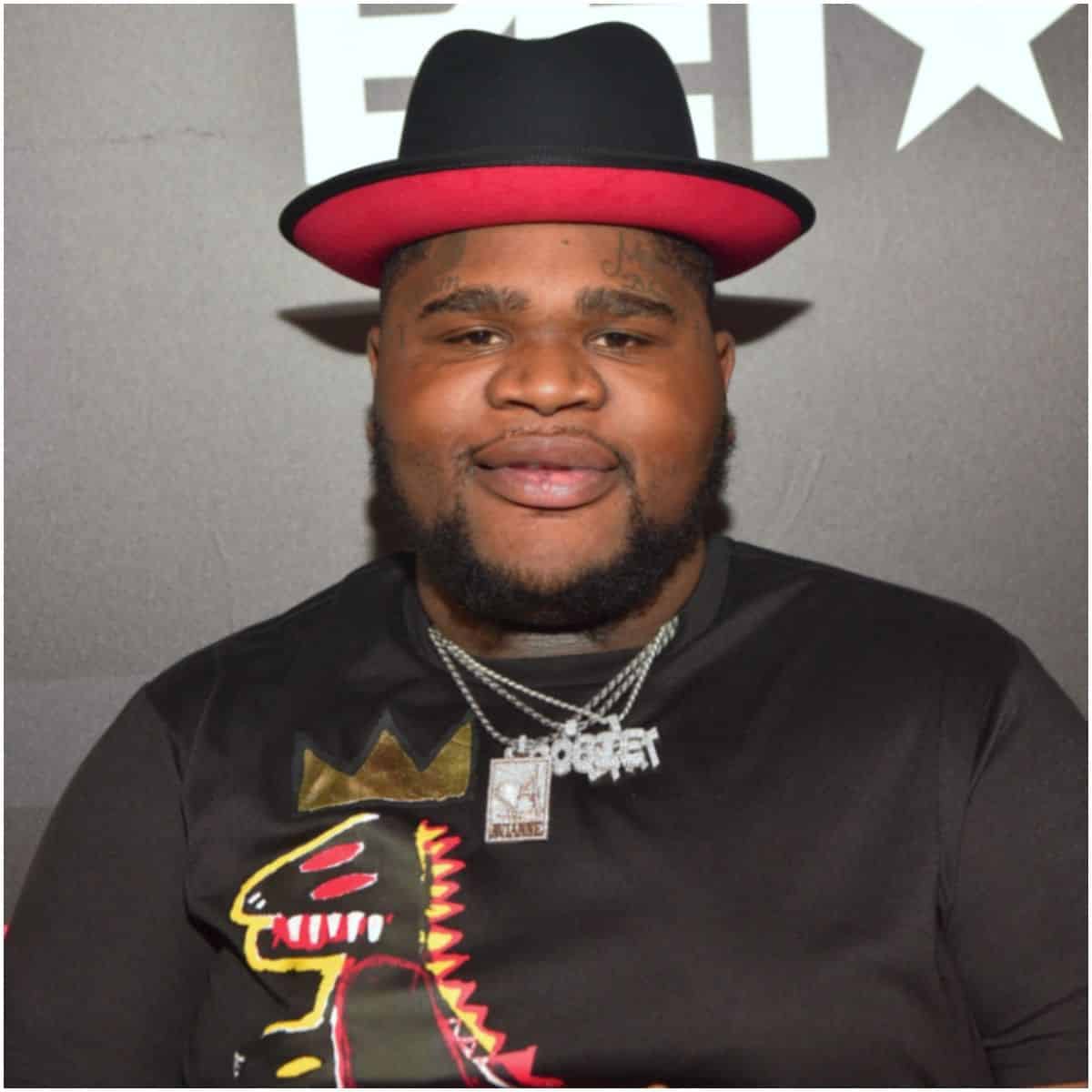 Two of his most popular singles on the track are "McDonald's Freestyle. ft. DJ Spunk" and "Pimpin. ft Qua Louie."
While he attracted tremendous attention for his comedic-style freestyle, he felt that content was not his passion.
He had a real passion for rapping, so he adjusted his image from a social media comedic entertainer to a professional rapper at the tail-end of 2016.
On April 3, 2017, he released his first professional rap album titled "A Fat Kid Loves Cake."
It is a ten-track album with hit songs including "Yes Julz" and "Hate."
Kimbrough was on a positive streak that year and spent more of his time recording songs in the studio.
On August 21, 2017, he released his second rap album titled "2 Fat."
It is an eleven-track album with hit songs including "Different" and Colors."
The album was his greatest one by that point, and it includes collaborations with well-known rappers such as "Monty," "Fuzzy Fazu," "Mac Grove," and "Blaze da Rebel."
On November 16, 2018, Fatboy released his third rap album. It is a successful eight-track album with hit songs including "Found Myself. Ft. Lil Yachty and Fuzzy Fazu."
One year following the release, Kimbrough released an additional debut album titled "Tyriq." This is the largest album that includes sixteen tracks and hit singles, including "Drake" and "Fame."
In addition to his rap career, Kimbrough spends a lot of his leisure time networking to help build his brand and promote his work for collaborations and more significant projects.
During an interview on YouTube with No Jump, he explained why he spends time networking.
"Networking is the most important thing of your success, the most important thing of your come-up. You can do anything you want; you can want all the money, all the jewelry. But, if you don't network, it ain't possible; it's not going to happen for you."
READ MORE: Jay Critch Net Worth
Wife
Aside from networking and producing albums, Fatboy is also a family man.
FatBoy SSE married his girlfriend (Tiana Kimbrough) in 2019.
They have two children, a girl and a boy.
He is very close with his family and helps his mother and father to ensure they retire and relax.
He openly talks about this with pride that he can help them financially.
Fatboy SSE – Net Worth
Kimbrough earned most of his wealth from his lucrative career as a rapper and social media star.
Therefore, Fatboy SSE has an estimated net worth of $1 million.
READ THIS NEXT: Who is Westside Gunn?