Flo Milli (real name – Tamia Carter) is an American rapper who released her debut mixtape, Ho, Why Is You Here?, in July 2020.
Biography
She was born on January 9, 2000, in Mobile, Alabama, USA, as Tamia Monique Carter.
"I grew up in kinda like a dysfunctional family. I mean, my dad was in my life until I was seven," she told HotNewHipHop in October 2020. "So, I was like a daddy's girl. My mom and dad were together, and then when I turned like seven, they broke up, and that's kind of always s##t … For the most part, I grew up with my mom and my sister."
Her mother's name is Monique Danielle.
Milli grew up listening to her mom's favorite artists like Musiq Soulchild, Anthony Hamilton, Erykah Badu, and Jill Scott.
Carter starter to rap while in middle school.
In 2015, Milli released her first solo song, "No Hook."
"Ever since I was younger, I already was very like woke in a way, I already knew like my purpose," Carter said in an interview. "And I knew I definitely didn't want to be a doctor, like you know, the regular schmegler stuff. I wanted to be a star. Ever since I was like nine years old, I just have been writing music, and it just went up from there. I just wanted to be a rapper."
In 2017, Carter began releasing music on her Soundcloud account.
On May 8, 2017, Milli created her YouTube channel. It has over 338k subscribers.
"I never was a viral internet star," Carter said. "I just used my internet platform to my advantage, but I've always been an artist first."
Beef FloMix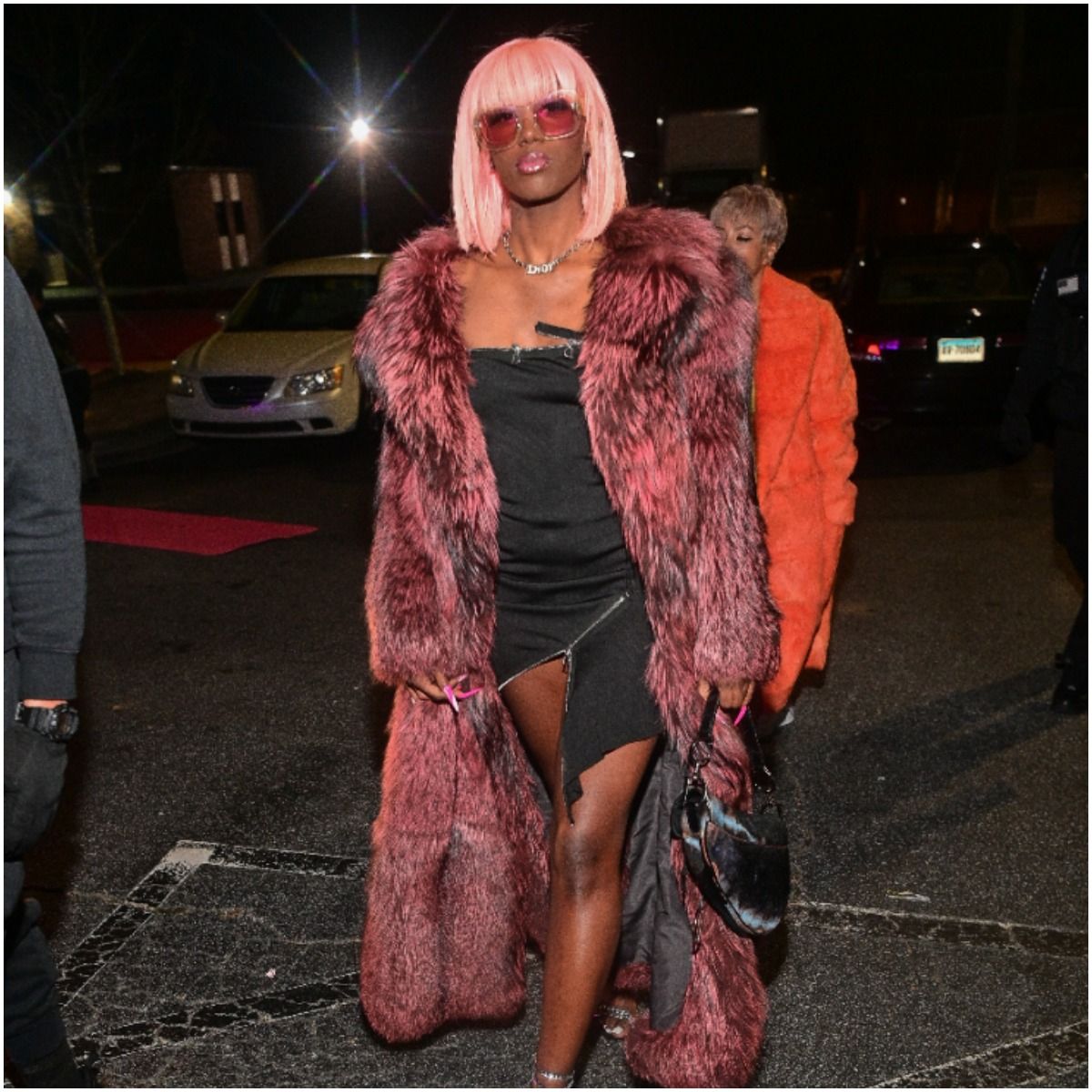 In October 2018, she recorded the original version of her breakout single, "Beef FloMix," a rework of 2015's "Beef" by Playboi Carti and Ethereal.
The song became an immediate viral sensation, earning more than 130 million streams.
"Tik Tok was a major stepping stone for a lot of [musicians] coming in," Milli said for Vogue in August 2020. She went on to say: "I didn't really understand what it was at first or how big it was, but once I got the hang of it, it was dope to see that my song was blowing up on there."
Later, she inked a deal with RCA Records, a division of Sony Music Entertainment. "Flo Milli has an incredible future in front of her, and we're honored to provide her with the publishing platform to help sky-rocket her career," said Pulse Music Group co-CEO Scott Cutler.
Milli released the single "My Attitude" in February 2020.
Debut Mixtape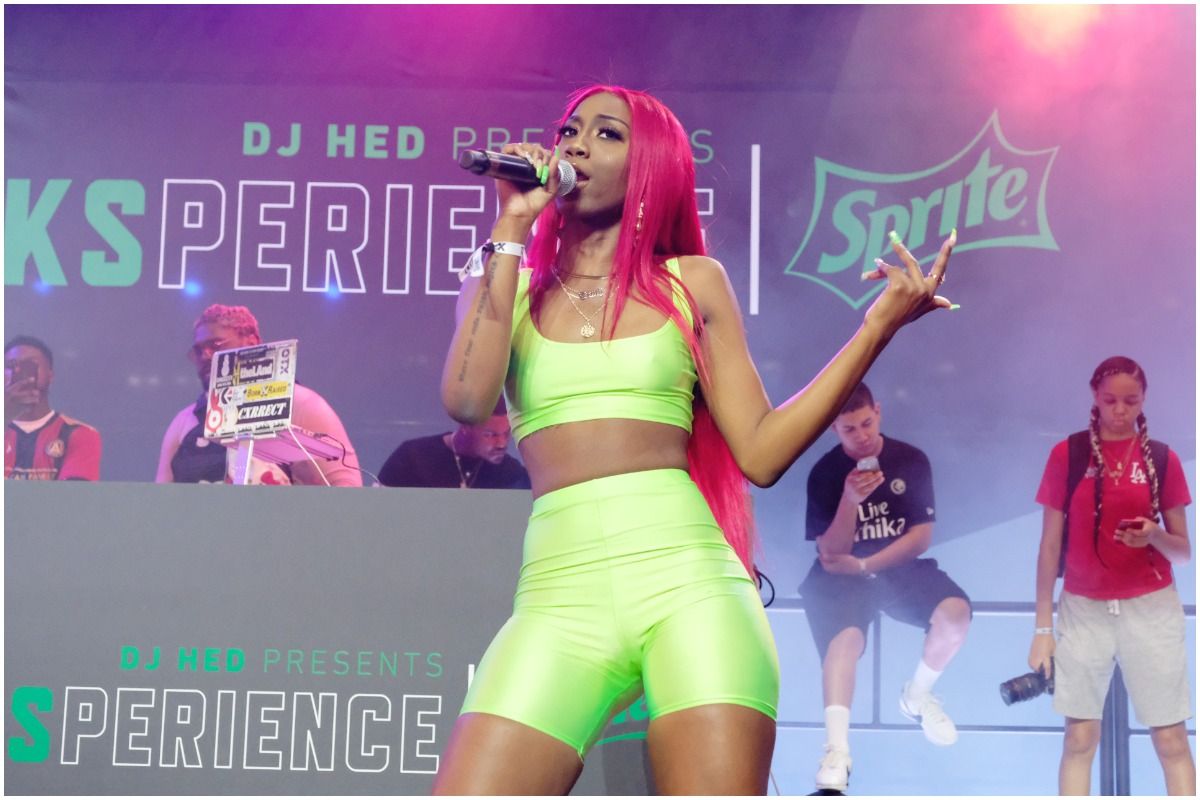 On July 24, 2020, Carter released her debut mixtape, "Ho, Why Is You Here?."
The mix reached #78 on the Billboard 200.
In August 2020, she signed an exclusive global co-publishing agreement with Pulse Music Group.
On February 5, 2021, Carter released the single "Roaring 20s."
Boyfriend
There is no information about Flo Milli's boyfriend.
Height
Milli is about 5 ft 7 in (170 cm) tall.
READ MORE: Is Veronica Vega married?
Quotes
"I'm a big person on manifesting and speaking things into existence, because there very much is a power in the tongue."
"Everybody that knows me, knows that whenever I want someone to go get it, I don't care what nobody thinks about that."
"I'm a good person, and good things come to people who wait and do good."
"It's important to keep your mystery. You want to give people just enough to want some more."
Trivia
Her biggest musical influences are Young Thug, Nicki Minaj, and Rico Nasty.
"Nicki Minaj, I can't leave her out because she's the reason I started rapping," Carter told Genius. She also said about Rico: "I really love her demeanor, what she stands for. I can relate to her on an intellectual level."
READ MORE: Haystak Net Worth
Flo Milli – Net Worth
Carter earned most of her wealth from selling copies of her mixtape (Ho, Why Is You Here?) and uploading songs on TikTok and YouTube.
Therefore, rapper Flo Milli has an estimated net worth of $0.5 million.
Featured image source – © Guliver / Getty Images.
READ THIS NEXT: Who is Lil Wyte?