Graham Rahal is an American race car driver who participates in the IndyCar Series.
Biography
He was born on January 4, 1989, in New Albany, Ohio, USA, as Graham Robert Rahal.
Graham is the son of 1986 Indianapolis 500 winner Bobby Rahal.
"My dad is a guy who not only lived the driving side and the family side, but who also understood the work ethic it takes to find sponsors, to work hard for the sponsors, to get their (return on investment), to do all those things," Graham said in an interview.
"I never hesitated taking him anywhere, to any kind of a dinner or anything, at a young age because he would sit there and go along with it," his dad told Indycar in July 2019. "When he got tired, he would put his head in my lap and go to sleep."
He's also the son-in-law of John Force (the winner of the 1986 Indianapolis 500 and a three-time CART champion) and Laurie Force.
In 2007, Graham became the second-youngest driver to start an Indy car race at 18 years, 3 months, 4 days.
In 2009, he formed the Graham and Courtney Rahal Foundation and donated more than $1.3 million to various causes. He founded the organization after being inspired by Paul Newman's philanthropic works.
In 2011, Rahal signed with Chip Ganassi Racing to drive the #38 car.
In 2015, he won at Mid-Ohio Sports Car Course. In the same year, Rahal appeared in the documentary "Winning: The Racing Life of Paul Newman."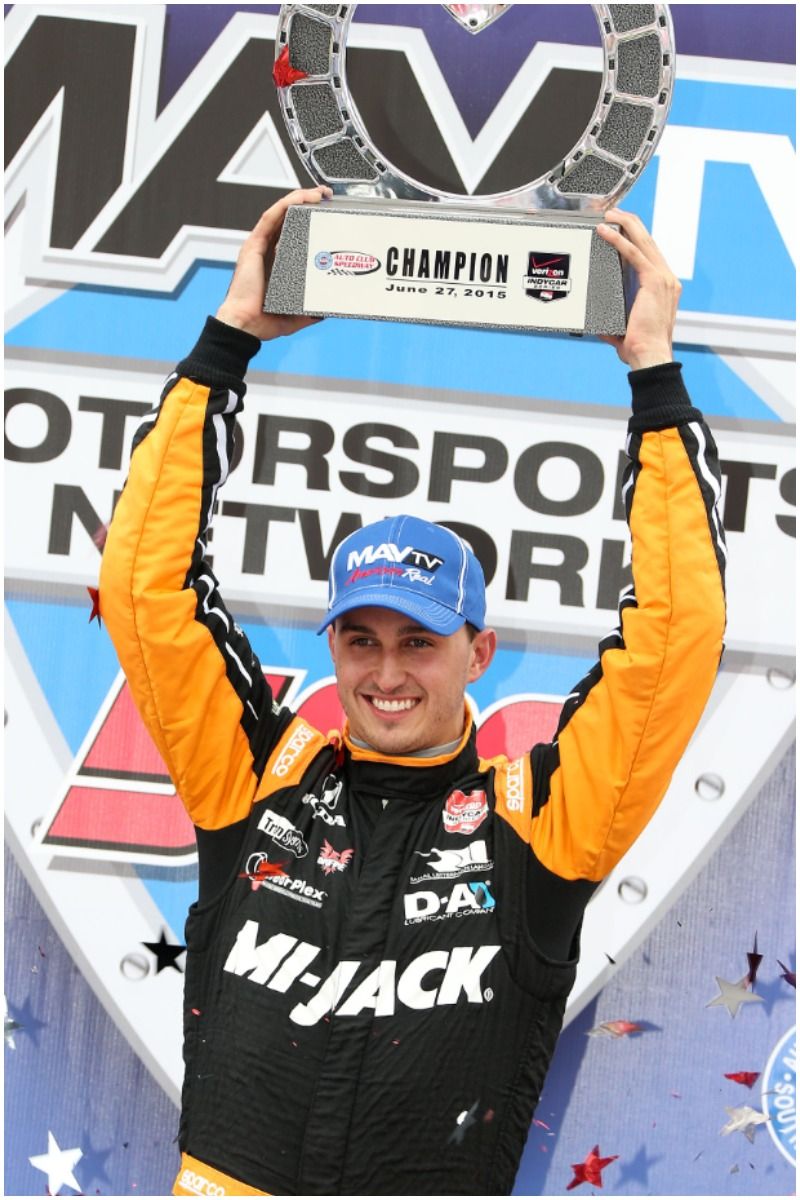 In 2016, Rahal won the Firestone 600 at Texas Motor Speedway. "It was pretty intense," Rahal said after the race.
In 2017, Graham won both races at the Detroit Grand Prix. He said: "I'm very fortunate for the team around me. The guys did a great job in the pits."
He finished second at the 2020 IndyGP.
Wife
On November 21, 2015, Graham Rahal married Courtney Force at Dos Pueblos Ranch in Santa Barbara, California.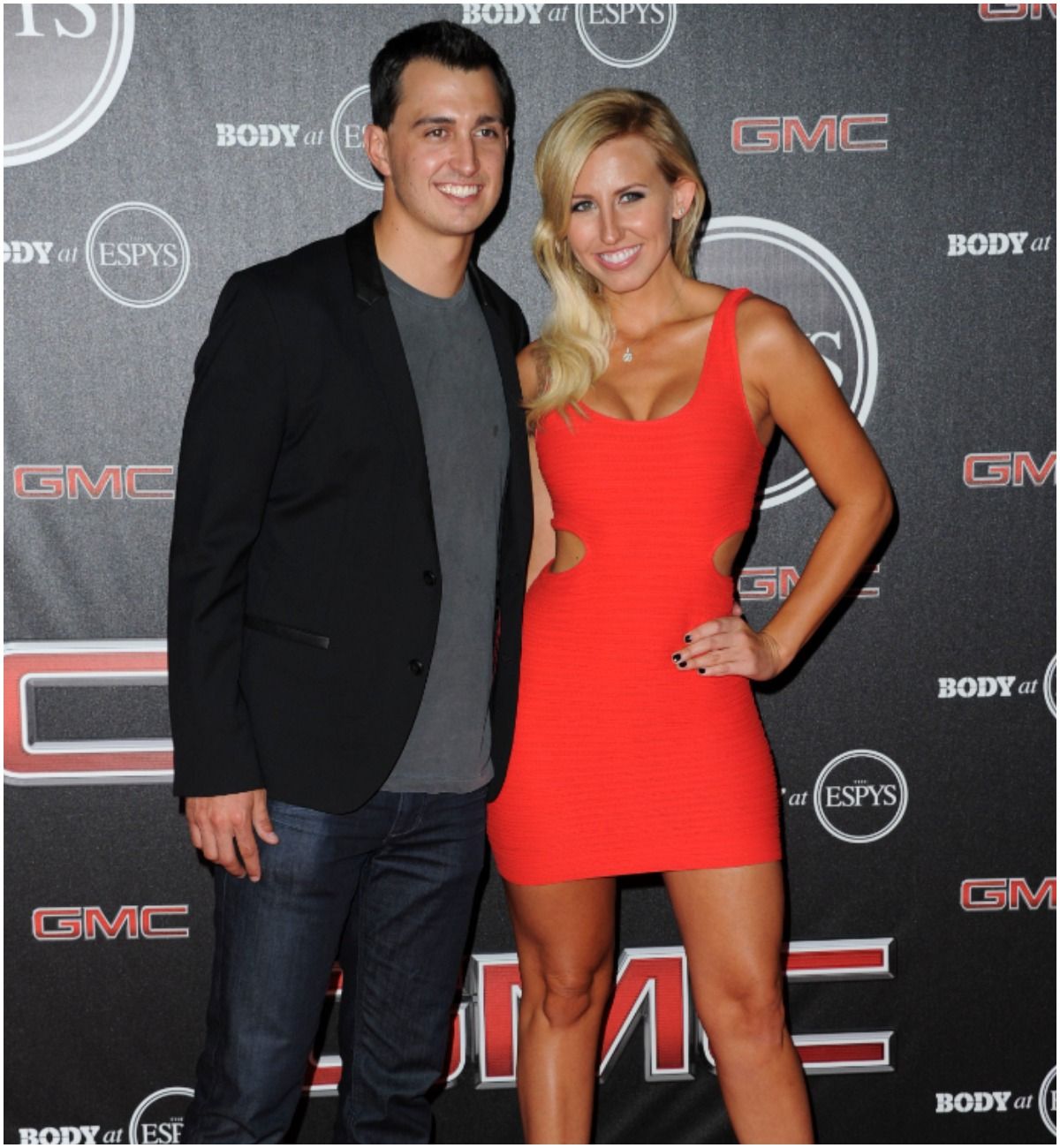 They got engaged in November 2014 during a visit to Venice.
"I can't believe I've been lucky enough to call this beautiful, strong, compassionate woman my wife for the last five years," Graham said in November 2020. He added: "She has seen my highs and my lows and still loves me just as much as she did the day we said I do."
Note – Courtney Force is the daughter of drag racing legend John Force and a 12-time Funny Car winner in NHRA. She retired from racing before the 2019 season.
Children
Their daughter Harlan Ann Rahal was born on November 2, 2020.
"Over 14 lbs of pure happiness now. 50% of that 14 lbs being in her cheeks," Rahal wrote on Instagram in January 2021. "She'll grow into them."
Height
Rahal is 6 ft 3 in (191 cm) tall.
READ MORE: Who is Shad Gaspard's wife?
Quotes
"I think Indy should be a place that we are amongst the strongest of all of our tracks."
"I require sports to get through life, to get through workouts, to get through all of this stuff." (AutoWeek)
Trivia
He has appeared on Toyota Grand Prix of Long Beach, GoPro Indy Grand Prix of Sonoma, Firestone Grand Prix of St. Petersburg, Itaipava São Paulo Indy 300, Late Show with David Letterman, and 40th Toyota Grand Prix of Long Beach.
READ MORE: Michael Oher Net Worth
Graham Rahal – Net Worth
Rahal earned most of his wealth from car racing.
In May 2017, he founded custom tuning and performance parts company Graham Rahal Performance.
In November 2017, he bought a cliffside mansion outside Los Angeles for $6.1 million. It was built in 2011 for Yard House Executive Chef Carlito Jocson.
In 2020, it was reported that the 8,235-square-foot mansion was put on the market for $8 million.
Therefore, race car driver Graham Rahal has an estimated net worth of $20 million.
Featured image source – © Guliver / Getty Images.
READ THIS NEXT: Who is Gina Carano?