What is Hank Williams III's net worth? Also, who is Hank Williams III's wife?
Introduction
Hank Williams III, also known as Hank 3, is an American multi-instrumentalist and singer who has been a member of many bands, including Superjoint Ritual and the metal band Assjack. Hand 3 has also released several solo albums in genres ranging from metal to outlaw country.
Biography
He was born on December 12, 1972, in Nashville, Tennessee, the USA, as Shelton Hank Williams.
Hank 3 is the grandson of Hank Williams SR, a legendary country star who released 11 #1 singles between 1948 and 1953, including "Hey, Good Lookin'" and "Your Cheatin' Heart."
Hank Williams SR was dismissed by WSFA because of his alcoholism. He drank heavily when his bandmates were drafted for World War II and dropped out of school to write music for the Drifting Cowboys. He released 35 Top-10 singles on the Western Best Sellers and Billboard Country chart.
Hank 3 has a striking resemblance to his grandfather. Upon first meeting Hank 3, a friend of the late Hank Williams Sr. (Minnie Pearl), reportedly said:
"Lord, honey, you're a ghost."
Hank Williams III is the son of Hank Williams Jr, an American country superstar who started singing when he was eight years old and followed in the footsteps of his late father at a young age.
Hank Williams Jr is best known for the hit "All My Rowdy Friends Are Coming Over Tonight," which served as the opening theme for Monday Night Football for more than two decades.
Hank 3 is the half-brother of:
Samuel Williams;
Katie Williams;
Hilary Williams;
Holly Williams.
He made his stage debut when he was eight years old. At age 11, he made his first appearance at Nashville's famed Grand Ole Opry.
In the late 1980s and early 1990s, Williams started out playing drums in punk rock bands.
Hank 3 signed a contract with Nashville, Tennessee, music industry giant Curb Records.
In 1996, Williams released "Three Hanks: Men With Broken Hearts," which used studio technology to enable three generations of Wiliams singers to sing together (Hank, Hank Jr., and Hank 3).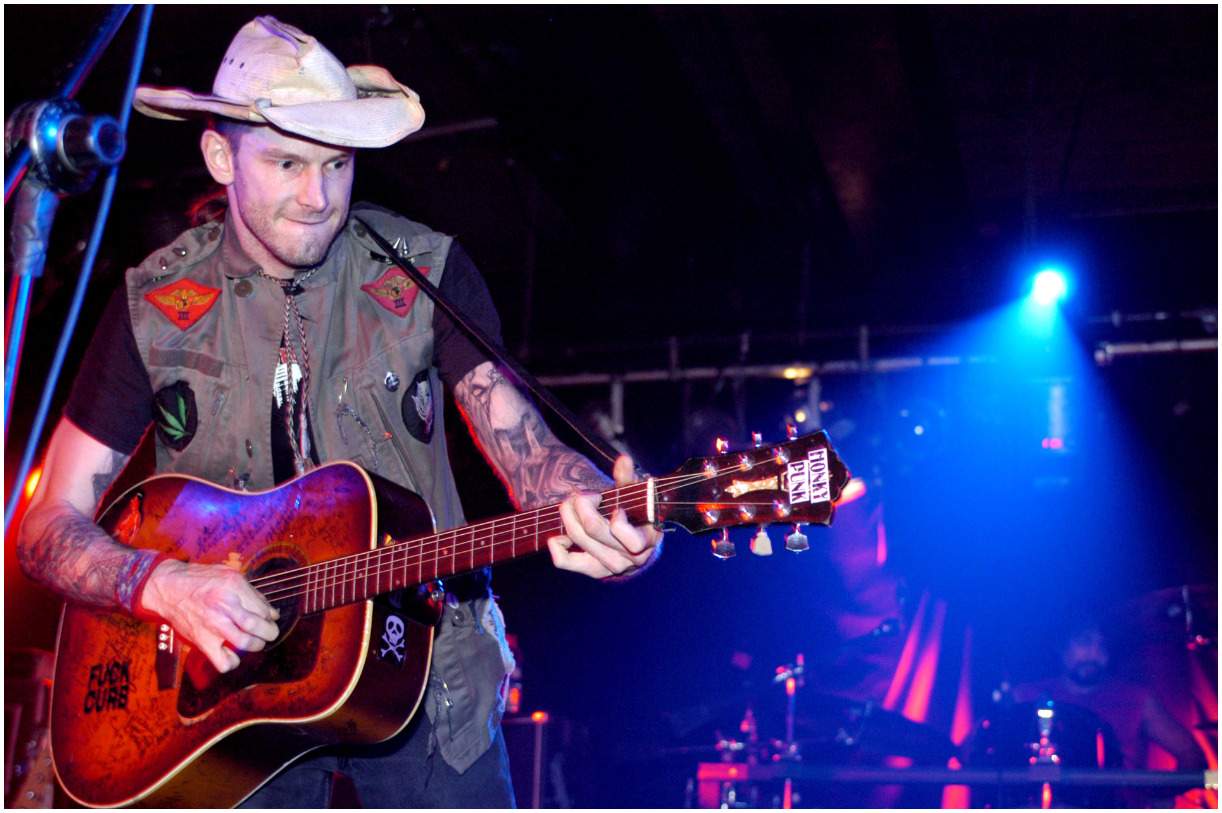 In September 1999, he released his first album on his own, named – "Risin' Outlaw."
In 2002, Williams released – "Lovesick, Broke & Driftin'."
In 2004, an album titled – " Thrown Out of the Bar" was slated for release, however, Curb Records opted not to release it.
The album was reworked into "Straight to Hell," which was released on Curb's rock imprint, Bruc.
On August 4, 2009, Hank 3 released his punk-metal album named – "AssJack."
In 2010, he released another album, entitled – "Rebel Within," that peaked number 20 in Billboard magazine.
In the follow-up year, Hank 3 announced that he was forming his own label, named – "Hank3 Records."
On April 17, 2012, he released an album – "Long Gone Daddy."
Height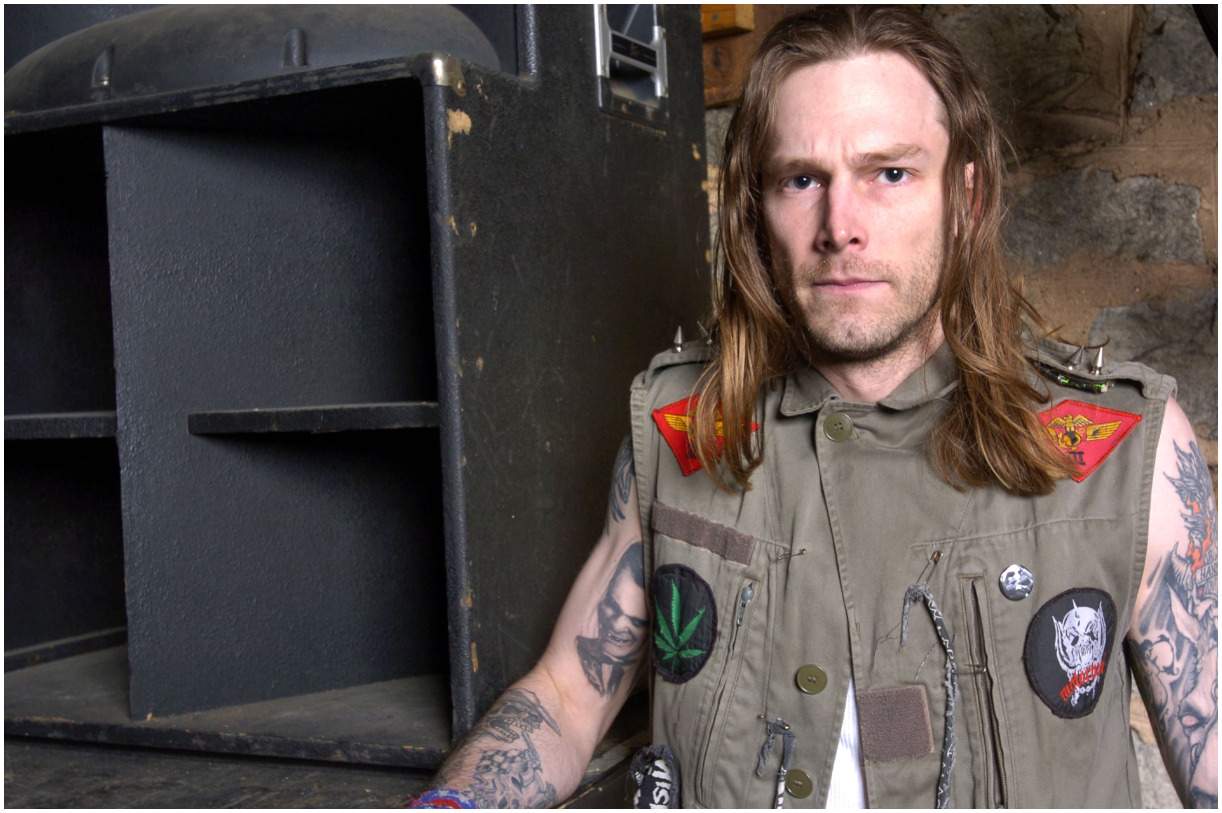 Hank Williams III is 6′ 4″ (1,93 m) tall.
Albums
Some of his studio albums include the following:
A Fiendish Threat (2013);
Brothers of the 4×4 (2013);
Attention Deficit Domination (2011);
3 Bar Ranch Cattle Callin' (2011);
Ghost to a Ghost/Gutter Town (2011);
Hillbilly Joker (2011);
Rebel Within (2010);
Damn Right, Rebel Proud (2008);
Straight to Hell (2006);
Lovesick, Broke and Driftin' (2002);
Risin' Outlaw (1999).
READ MORE: Facts about Angela Winbush
Wife/Girlfriend
There is no information about Hank Williams III's romantic life.
Quotes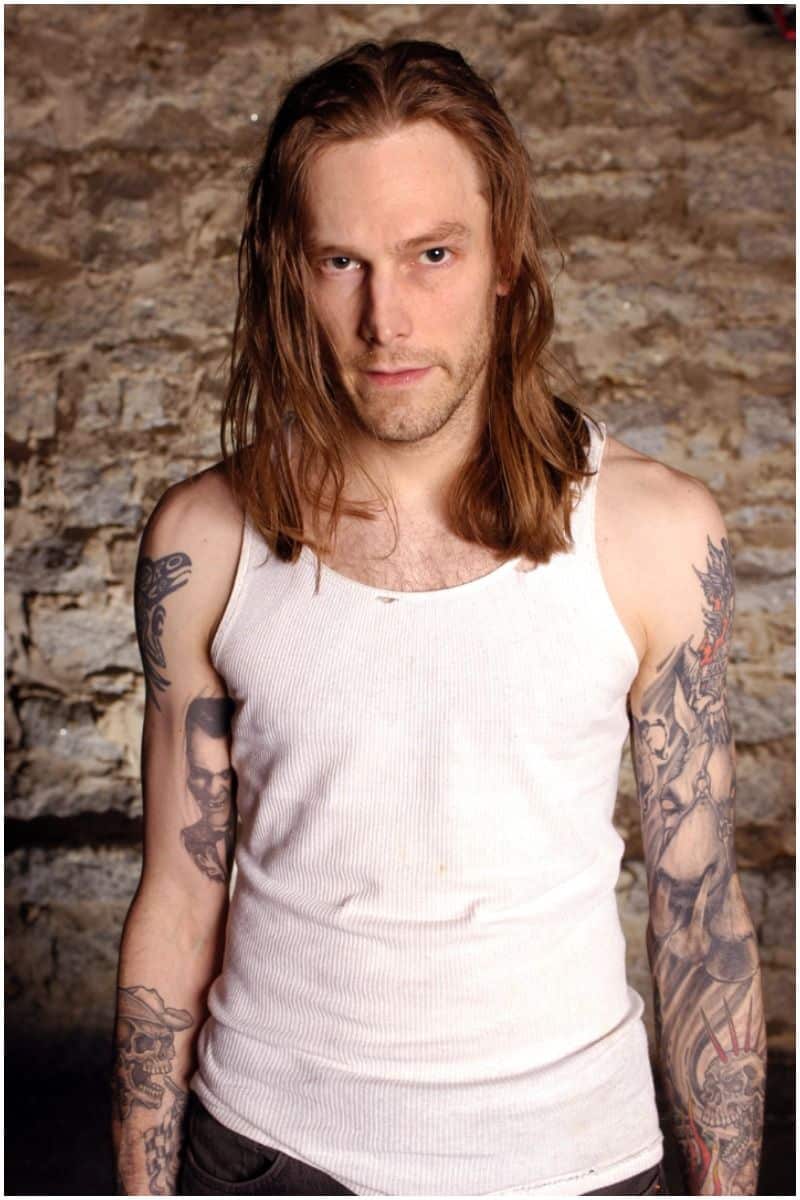 "Gonna fight through it, gonna be taking it to the next level, and we've got a good crew behind us."
"The punk rock record is basically like imagine a skateboarder that had a really bad wreck that's trying to pick himself off the floor and put himself back together."
"It's hard for me to sit still because I've always had this nervous energy."
"I do know my granddad sang about the light, and I sing about the dark, and I can leave it at that."
"As time went on, the music got heavier. I got to get into more extreme bands in the metal world, punk world, country world, and it just kinda came together."
"I can still show up in spots in Missouri and barely get 50 people out there. But I make sure they get one hell of a show."
"I believe in good and bad, and I base it on all the friends that I know that have been dead and made it back."
"My motto is, when you're not having fun with the gig anymore just let me know, and that's pretty much it."
READ MORE: Who is William Lee Golden?
Trivia
He played drums for Arson Anthem, formed with Mike Williams and Phil Anselmo of the band Eyehategod.
On May 17, 2011, after his contract with the label had been terminated, Curb Records released "This Ain't Country" under the name – "Hillbilly Joker" without his consent. He transmitted to his fans on his social media accounts:
"Don't buy it, but get it some other way and burn the hell out of it and give it to everyone."
In April 2014, Curb Records released a new album, "Ramblin' Man," under Hank Williams III. It contains previously unreleased material that Hank 3 recorded while on their label.
In April 2015, Curb Records released an unreleased album titled – "Take As Needed For Pain."
On August 18, 2017, Curb Record released a Greatest Hits album which featured select tracks from Hank 3's first four albums.
Other popular singers are Leon Bridges, Tracie Spencer, and La'Porsha Renae.
READ MORE: Johnny Rodriguez Net Worth
Hank Williams III – Net Worth
Hank 3 earned most of his wealth from his music. For instance, Williams has released 11 studio albums (A Fiendish Threat, Rebel Within, and more), including 5 for Curb Records.
Moreover, Hank 3 was the bassist for Pantera singer Phil Anselmo's band Superjoint Ritual, is the drummer for the band Arson Anthem, and is the main member of the band Assjack. He also has a YouTube channel.
Therefore, American musician Hank Williams III has an estimated net worth of $3.5 million.
READ THIS NEXT: Biography of Leland Sklar
References

https://www.commdiginews.com/interview-hank3-a-k-a-hank-williams-iii
https://www.savingcountrymusic.com/1st-public-appearance-in-nearly-4-years-for