Angela Winbush is an American musician who has established herself as one of the few successful women arrangers and producers in the industry, as well as a gifted rhythm and blues songwriter and singer.
She was one-half of the 1980s R&B duo René & Angela, who had popular solo hits like "Angel."
Winbush also co-produced Janet Jackson's 1982 debut album, which included the single "Young Love," co-produced and co-written by Angela.
Angela has influenced the likes of Chante Moore and Syleena Johnson.
Biography
She was born on January 18, 1955, in St. Louis, Missouri, USA.
Angela learned to play piano as a child and grew up singing gospel music in the church choir.
Winbush is a graduate of Northwest High School.
While she attended Howard University, Angela performed as a singer with a group called "Hot Tea." They opened for Al Jarreau and Van McCoy.
In 1979, she met singer Rene Moore in LA. Later that year, the two formed the duo René & Angela.
In 1980, René & Angela released their self-titled debut album.
In 1982, she wrote and produced four songs for Janet Jackson's self-titled album, – "Janet Jackson." One of the songs, titled – "Young Love," became Janet Jackson's first top ten R&B hits that peaked number 6 on the chart.
In 1987, Angela released her debut solo album, named – "Sharp."
Her hit single "Angel" (from the album Sharp) ranked as the No. 10 biggest R&B single of the year. It also spent 2 weeks at No. 1 on Billboard's Top R&B Singles chart.
Other notable singles from the Sharp album include the Ron Isley duet, "Hello Beloved," as well as the dance tracks "Run to Me" and "C'est Toi (It's You)."
In 1988, Winbush was nominated for Female Single Of The Year (Angel – single) and Female Album Of The Year (Sharp – album) at the Soul Train Music Awards.
In 1994, Angela released another album that combined the old-fashioned bottom line–musical talent and the best of new production technology.
During an interview, Winbush said:
"It's fun to create new things, and I'm not against that. But I am against losing a sense of how to pass on a certain type of creativity and musicianship."
Husband
On June 26, 1993, Angela Winbush married Ronald Isley, an American actor, record producer, recording artist, and songwriter, who is best known as the founding member and lead singer of the family music group named – "The Isley Brothers."
Ron began performing gospel music on stage at age 7.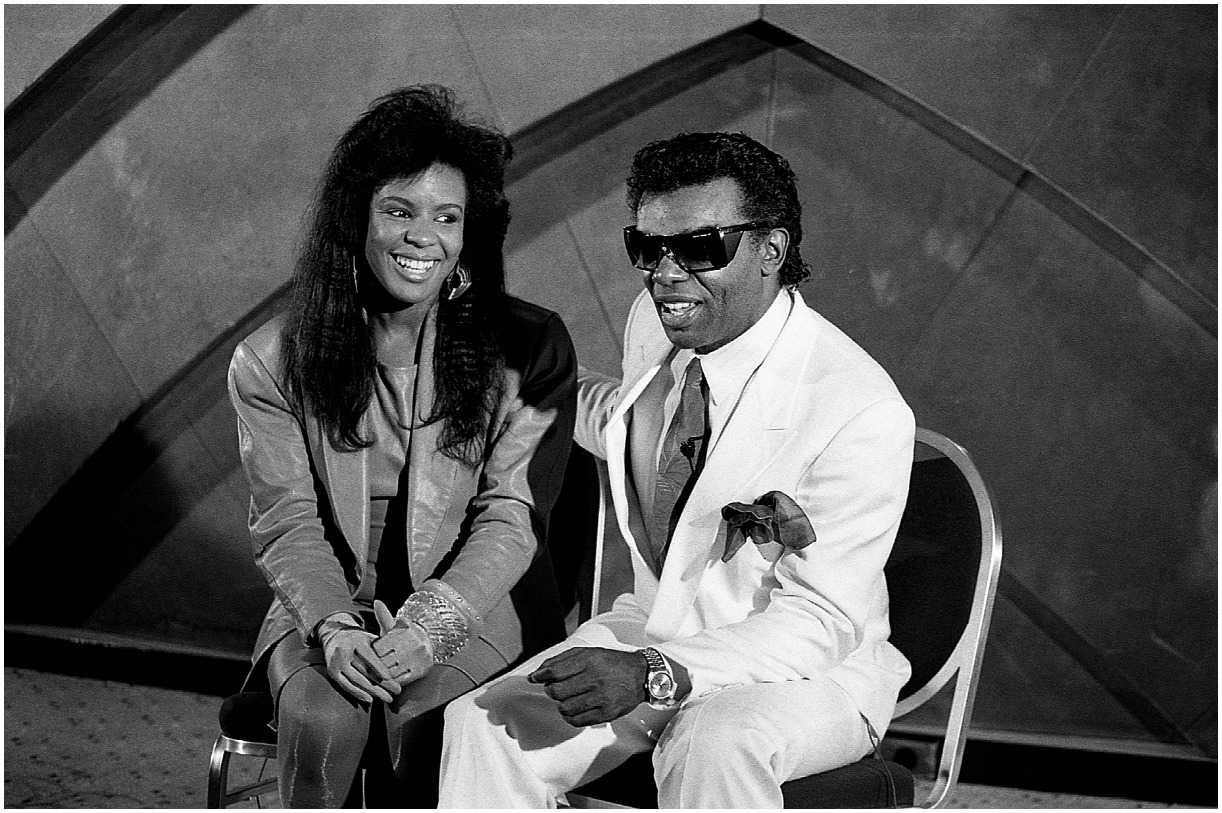 In 2002, they split after 16 years of marriage.
When Angela was diagnosed with ovarian cancer, they became friends again.
READ MORE: What is the net worth of Slushii?
Singles
Her 23 charting singles are:
"Floatin' On Your Love" (featuring Lil' Kim) (#14, 1996);
"Trust U Rite" (#6, 1994);
"Inner City Blues" (#49, 1994);
"Please Bring Your Love Back" (#70, 1990);
"Lay Your Troubles Down" (#10, 1990);
"No More Tears" (#12, 1990);
"It's The Real Thing" (#2, 1989);
"Hello Beloved" (#26, 1988);
"C'est Toi (It's You)" (#47, 1988);
"Run To Me" (#4, 1987);
"Angel" (#1 for 2 weeks, 1987);
"No How – No Way" (#29, 1986);
"You Don't Have To Cry" (#2, 1986);
"Your Smile" (#1 for 1 week, 1985);
"I'll Be Good" (#4, 1985);
"Save Your Love (For #1)" (#1 for 2 weeks, 1985);
"My First Love" (#12, 1983);
"Banging The Boogie" (#33, 1983);
"Imaginary Playmates" (#26, 1982);
"Wall To Wall" (#37, 1981);
"I Love You More" (#14, 1981);
"Everything We Do" (#39, 1980);
"Do You Really Love Me" (#43, 1980).
Quotes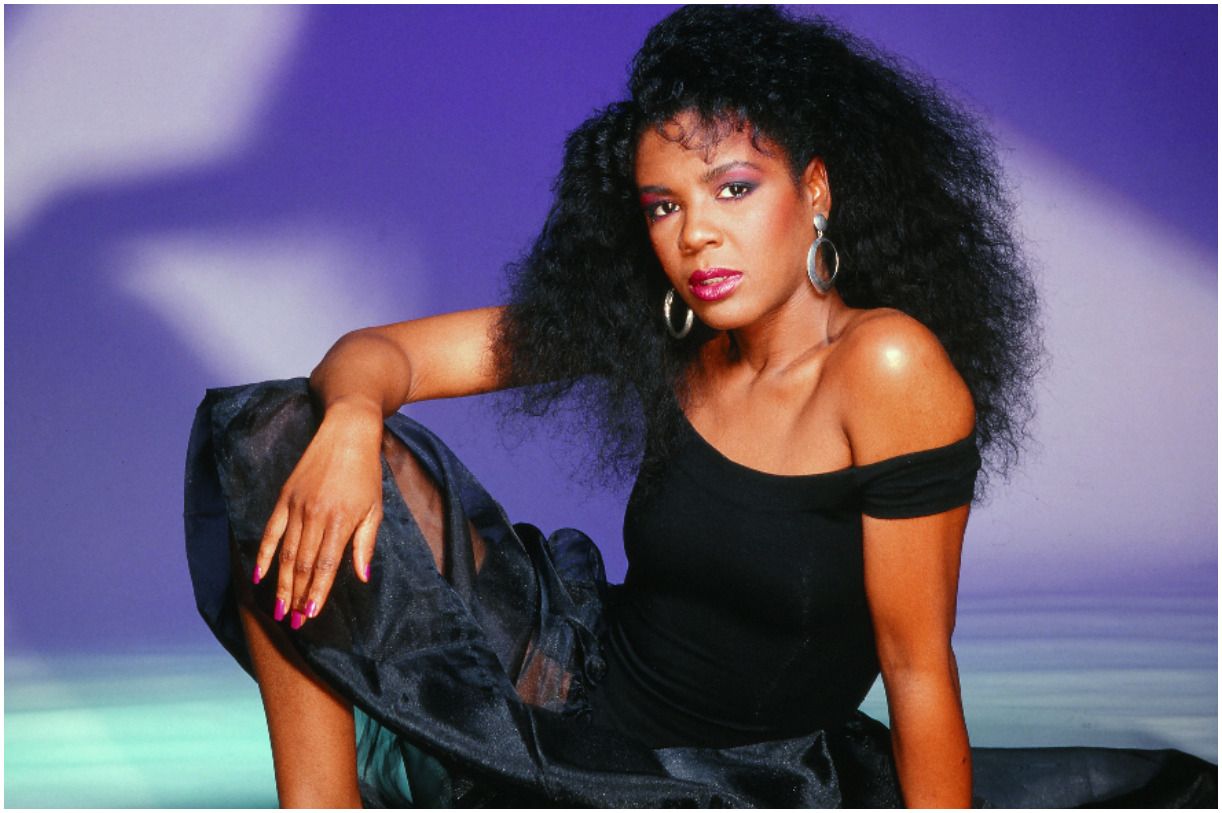 "With my first LP, I definitely did what I set out to do. Now I want to take this record to the next level."
"I had a great day in Jesus, hoping you did too!"
"I definitely came up with some different kinds of songs, things I hadn't done before, and I felt that I took my music one step further."
READ MORE: Who is Case Woodard's wife?
Trivia
Rene Moore and Angela Winbush worked together for 9 years in an R&B duo that was known as "Rene & Angela." But, they are currently battling over rights to their songs and money.
During an interview, Angela declared:
"The reality was that we didn't get along."
Winbush later added:
"Things went sour a long time ago, (but) I didn't want people to know about that. I was trying to keep it quiet."
In 1988, Winbush produced and wrote 2 tracks for Sheena Easton's gold album – "The Lover in Me."
Angela worked with Ron Isley of the Isley Brothers on some of his group's releases.
In December 2003, Winbush was diagnosed with ovarian cancer. Ovarian cancer refers to any type of cancerous growth which begins in the ovary. After an operation, her cancer went into remission.
During a 2006 interview with Jeff Majors, Angela said that her undying faith in God got her through her struggle with depression, the ending of her marriage to Ron in divorce, and having a cyst removed from her breast.
Angela carries the distinction of being one of the few female artists to find success as a session musician, producer, arranger, and songwriter.
READ MORE: William Lee Golden Net Worth
Angela Winbush – Net Worth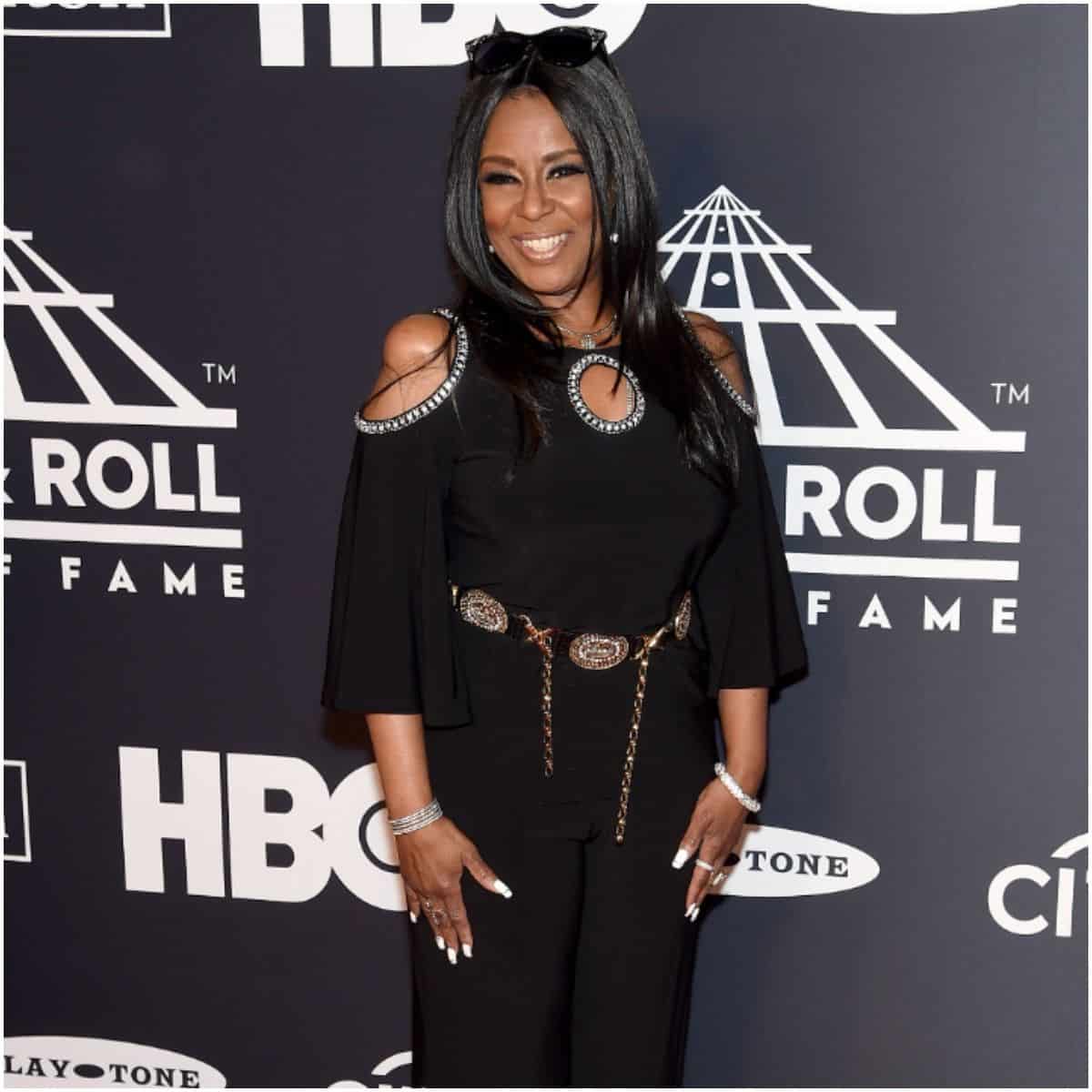 Winbush earned most of her wealth from being part of the duo "Rene & Angela" as well as from her solo work. During her entire career, Angela sold more than 10 million albums and singles.
Angela sells her albums on this website – merchbar.com/vinyl-records/angela-winbush.
In addition, Winbush has a YouTube channel with more than 23,500 subscribers. Therefore, Angela Winbush has an estimated net worth of $8.8 million.
Featured image source – © Guliver / Getty Images.
READ THIS NEXT: Biography of Rezz
References

https://www.soulandfunkmusic.com/safm-artist-interviews/658-interview-angela
https://www.toledoblade.com/african-american-festival
https://www.portlandmercury.com/things-to-do-in-portland