What is William Lee Golden's net worth? Who is William Lee Golden's wife?
Introduction
William Lee Golden is an American country singer who has been the baritone singer for the group – "The Oak Ridge Boys."
Lee has become one of the most recognizable faces in the entertainment industry and is widely known for his waist-length hair and beard.
Biography
He was born on January 12, 1939, in Brewton, Alabama, USA.
Golden grew up in Brewton, Alabama.
The Oak Ridge Boys
The Oak Ridge Boys are an American gospel and country vocal quartet. The group was founded in the 1940s.
William joined the Oak Ridge Boys in 1964.
In 1975, The Oak Ridge Boys switched to country music.
During an interview, Golden said:
"We had reached the height of gospel success."
They were awarded Best Country Crossover Group of the Year and Country Music Association Vocal and Instrumental Group of the Year.
In 1981, The Oak Ridge Boys released their 6th album, named – "Fancy Free." The album contained the Dallas Frazier-penned song "Elvira."
In 1986, Golden recorded the album, titled – "American Vagabond," as a solo artist. Two singles, "You Can't Take It With You" and "Love Is the Only Way Out," appeared on the country charts.
After 22 years with the group, Lee left The Oak Ridge Boys in 1987.
Actually, he was voted out of the group, as the other members wanted to change the band's image.
Lee sought millions in monetary compensation after the group voted him out of "The Oak Ridge Boys." Ultimately, they reached a legal settlement that involved Golden forfeiting all future royalties on recordings made during his time with "The Oak Ridge Boys."
During an interview, Lee declared:
"I didn't even know what was going on for awhile. So all I knew is what I was readin' every day [in the papers] when it all went down."
William was replaced by the band's guitarist, Steve Sanders (who died in 1998 from a self-inflicted gunshot wound to the head).
Lee rejoined the Oak Ridge Boys in 1996.
On June 25, 2019, The NY Times Magazine listed the group among the artists whose material was destroyed in the 2008 Universal fire. The fire erupted on June 1st, 2008, on the backlot of Universal Studios Hollywood.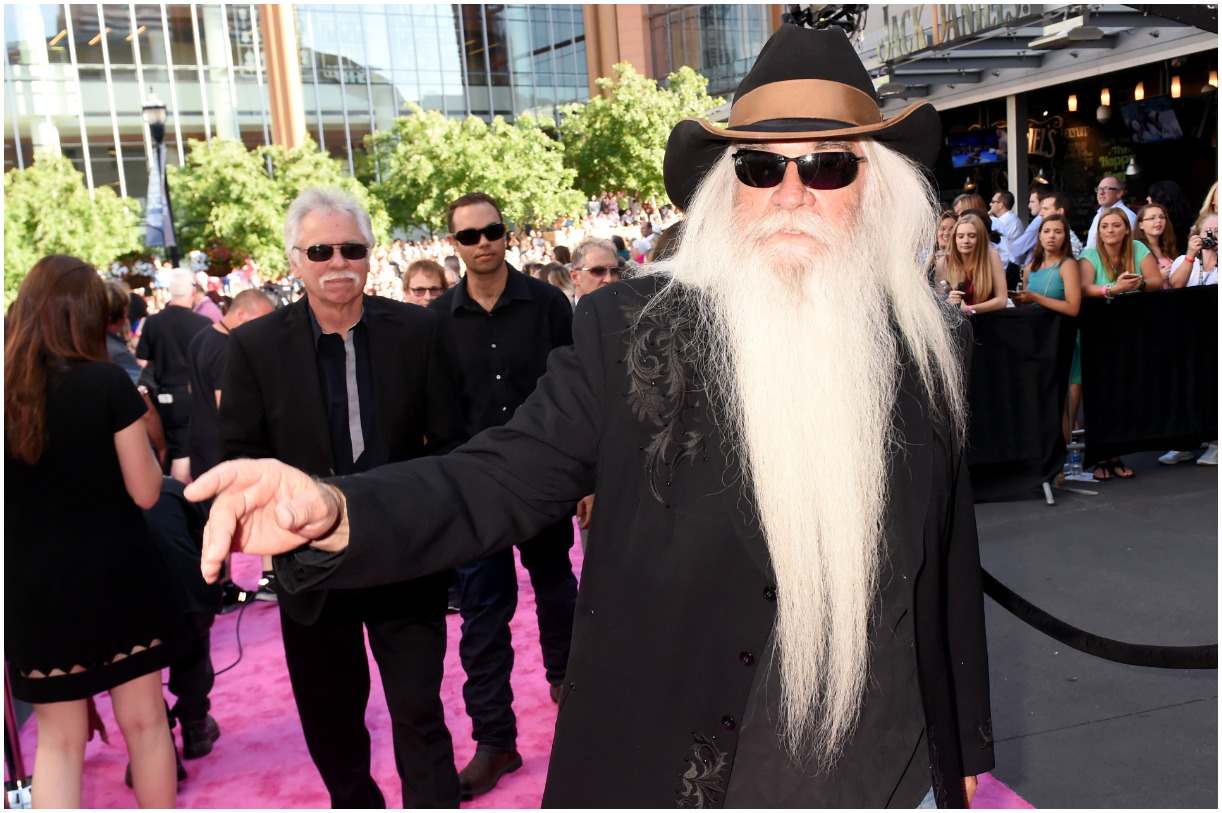 According to a June 2019 NY Times Magazine, the fire destroyed the original audio master tapes belonging to some of the best-selling artists worldwide, including:
The Who (an English rock band formed in London in 1964);
Barry White;
George Strait (an American country music singer who is known as the "King of Country");
Olivia Newton-John (an English-Australian dancer and singer who is a 4-time Grammy award winner);
Elton John;
Janet Jackson;
Guns N' Roses;
Eminem;
The Eagles (an American rock band formed in Los Angeles in 1971);
Neil Diamond;
Eric Clapton;
Cher.
READ MORE: Who is Nivea?
Wife
William Lee Golden married Luetta Callaway on November 10, 1984. The couple divorced in 1987.
On January 5, 1990, Golden got married to Brenda Kaye Hall. They divorced on August 22, 2014.
On August 29, 2015, Lee married his longtime friend Simone De Staley.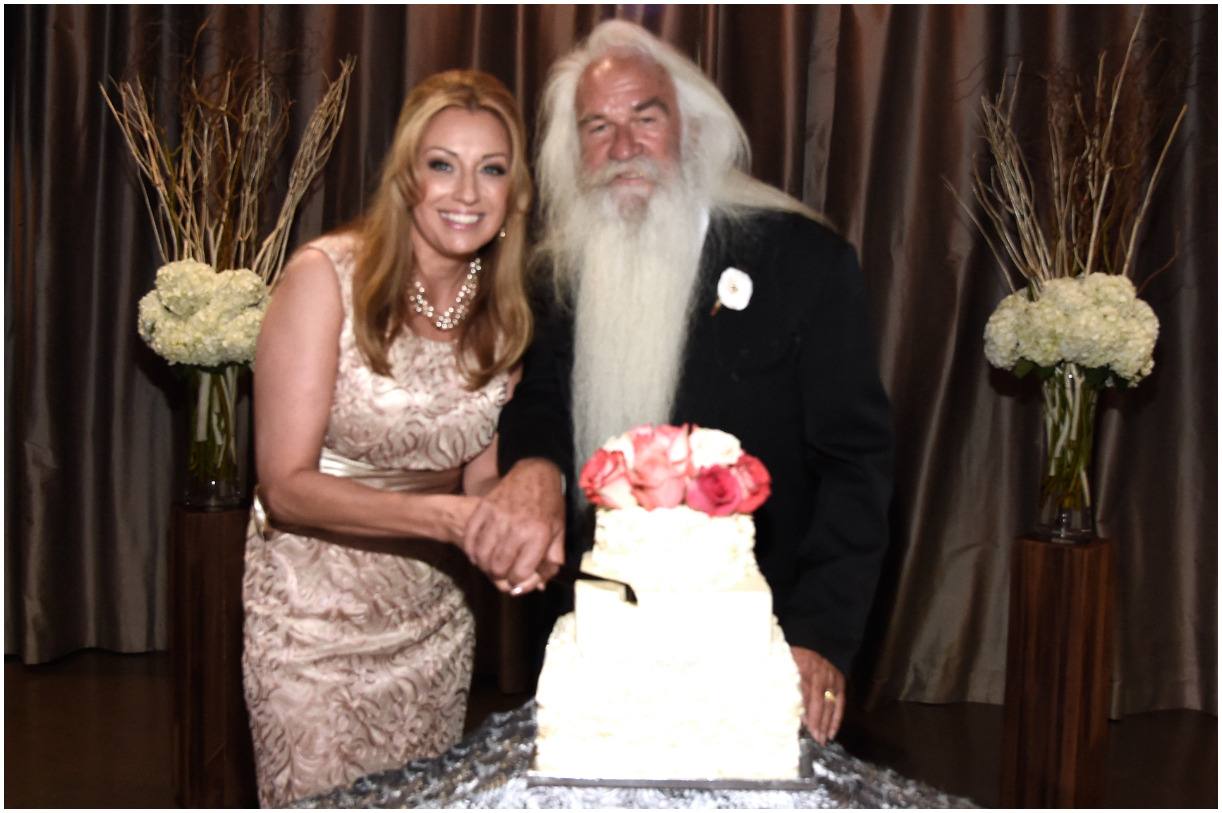 The couple met backstage during a show at Knott's Berry Farm. They are both art lovers, which drove Simone to paint a portrait of William as a gift.
In 2009, Lee and Simone reconnected over the loss of their mothers.
READ MORE: What is Tosin Abasi's net worth?
In 2013, Lee started calling Simone daily, months after he was served with divorce papers from Brenda Kaye Hall.
Simone was pleasantly surprised to discover that William had held onto her painting after so many years. Staley said:
"I had always wondered if he held onto that painting."
Simone went on to say:
"It was probably silly to do so, but I just felt very strongly about it after pouring my heart and soul into it."
On August 29, 2015, a ceremony took place in Nashville with close friends and fellow Oak Ridge Boys Joe Bonsall, Richard Sterban, and Duane Allen, surrounding the couple.
After the ceremony, Simone wrote on her Twitter page:
"I am married to my beloved William Lee Golden. I am so blessed to be a newlywed, mother and grandmother."
READ MORE: What is Rezz's real name?
Children
Golden has four sons:
Solomon;
Craig;
Chris;
Rusty.
His sons Chris and Rusty played in his road band during his solo career.
They also recorded as a group called – "The Goldens" for Capitol Records and Epic Records between 1987 and 1991.
The Goldens' self-titled debut album was released in 1987.
Two singles from the album, "Sorry Girls" and "Put Us Together Again," are charted on the Billboard Hot Country Singles & Tracks chart.
Quote
"The mountain man and Indian way of life appealed to me because it brought me back to my childhood where the simple things in life meant the most."
READ MORE: Case Woodard Net Worth
Trivia
In December 2018, "The Oak Ridge Boys" participated at the funeral of George H. W. Bush, in Houston, Texas.
During the service, the group sang "Amazing Grace."
Duane Allen, one of the members of the quartet, recalled meeting George H. W. Bush when he was vice president.
Duane said that Bush told them:
"Boys, I'm a big fan of yours and … would you do a song or two for me because I'm a huge fan."
In 1997, William received the Alabama Music Hall of Fame Life Work Award for Performing Achievement.
READ MORE: Facts About Liz Phair
William Lee Golden – Net Worth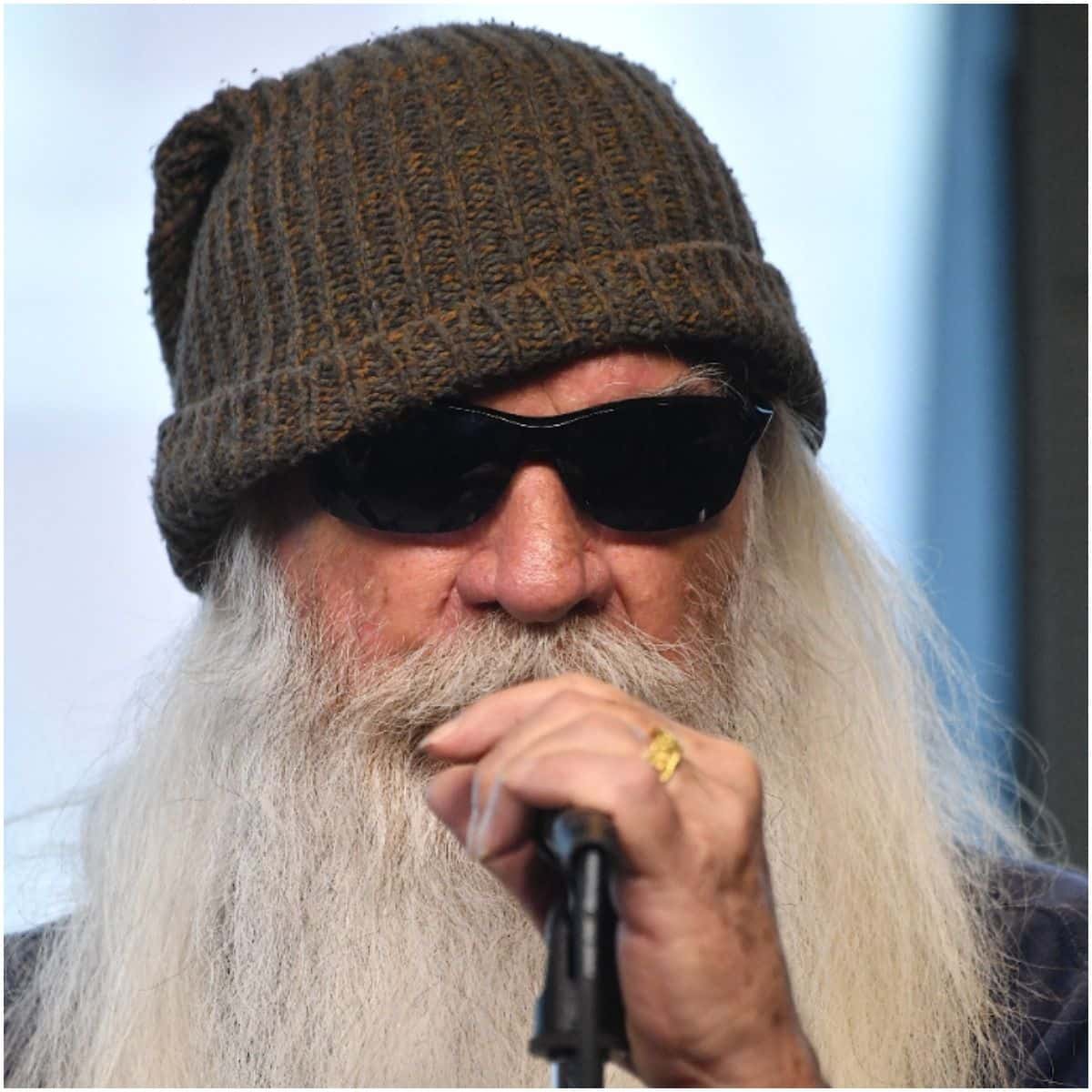 Golden made most of his wealth from being part of the group – "The Oak Ridge Boys." Their numerous Platinum and Gold recordings include "Elvira," "Ozark Mountain Jubilee," and "Thank God For Kids." The group has more than 30 million records sold.
Most likely, "The Oak Ridge Boys" could have made more money, but they refused lucrative offers to do cigarette and beer commercials.
In addition, Lee recorded a solo album, named – "American Vagabond."
He also sells paintings, t-shirts, personalized USB flash drives, and scarfs on his website – williamleegolden.richardsandsouthern.com.
Therefore, country music singer William Lee Golden has an estimated net worth of $7 million.
READ THIS NEXT: Brandon Casey Net Worth
References

https://eu.tennessean.com/oak-ridge-boy-singer-william-lee-golden
https://theboot.com/william-lee-golden-art/