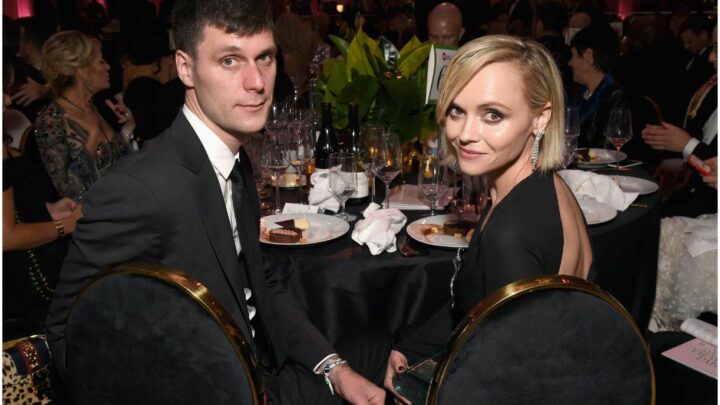 James Heerdegen has worked as a dolly grip (a dedicated technician trained to operate the camera dolly) in numerous TV shows and movies, including Birdman, Captain Phillips, After Earth, Men in Black 3, Friends with Benefits, and Sex and the City 2.
He has also worked as a cinematographer on "10 Things We Should Do Before We Break Up" and as a producer on "Terror in the Woods." Heerdegen is best known as the husband of Christina Ricci.
Biography
There is no information regarding Heerdegen's date of birth, parents, or studies.
James' first job was as a grip for Da Hip Hop Witch, a 2000 parody film directed by Dale Resteghini.
After that, Heerdegen has worked in the "Urban Massacre" and "Season of Youth." So far, he has worked in more than 52 film and television shows.
Wife
On October 26, 2013, James Heerdegen married Christina Ricci during a small ceremony that was held on the Upper East Side at Harold Pratt House & Peterson Hall – a townhouse that is also the headquarters of the Council on foreign relations.
Note – Christina Ricci is an American actress and producer who has appeared in numerous box office hits. Her films have grossed more than $1.5 billion.
Some of her credits include:
The Smurfs 2;
Fear and Loathing in Las Vegas;
Speed Racer;
Prozac Nation;
Black Snake Moan;
Anything Else;
Pumpkin.
Christina received a Golden Globe nomination for her role in the film "The Opposite Sex." In addition, she earned a Satellite Award for Best Actress and a National Board of Review Award for Best Supporting Actress.
Ricci said of her nuptials:
"I'm excited to be with all my friends and family and just have a lovely night."
Christina went on to say:
"I love so many things about [James]. He's my favorite person on Earth."
She donned a Givenchy haute couture wedding dress, that was white silk tulle with an appliqué of Chantilly lace and satin piping.
After the wedding ceremony, James and Christina had a table with bags of candy. Also, their guests were treated to cocktails, dinner, and dessert.
READ MORE: Who is Taylor Alesia dating?
Ricci and Heerdegen started dating in 2012 when they met on the set of Pan Am, a Sixties-set television show which followed the lives of the pilots and stewardesses of the famous airline.
In February 2012, James and Christina were spotted enjoying a romantic vacation at the W Retreat & Spa-Vieques Island in Puerto Rico.
Their engagement was first speculated in October 2012, when Ricci was seen sporting a sparkling diamond ring on her left hand.
In February 2013, the couple's engagement was official.
In the past, Ricci was engaged to actor Owen Benjamin.
READ MORE: Jeff Skilling Net Worth
Children
In August 2014, the two welcomed a son named Freddie.
Christina said in an interview about motherhood:
"Having a child changed everything. It's made everything in my life actually important and matter."
Ricci added:
"I now have to take things seriously, and I never did before. I want to succeed for him."
She said for HuffPost:
"Marriage shows you your flaws in how you deal with things, and having a child forces you to grow up at the speed of light."
Divorce
On July 2, 2020, Christina filed for divorce. She is asking for sole custody of their son.
In January 2021, she was granted a restraining order against James.
James Heerdegen – Net Worth
Heerdegen earned most of his wealth from working on over 52 film and television productions, including Duplicity, What Happens in Vegas, Date Night, Baby Mama, Nurse Jackie, Elementary, Sex and the City 2, and The Secret Life of Walter Mitty.
Therefore, James Heerdegen has an estimated net worth of $0.5 million. On the other hand, Christina Ricci has an estimated net worth of $20 million.
Featured image source – © Guliver / Getty Images.
READ THIS NEXT: Mike Majlak Cheated On Film Star Lana Rhoades