What is Jeff Francoeur's net worth? Who is Jeff Francoeur's wife?
Introduction
Jeff Francoeur, nicknamed – Frenchy, is an American former MLB right fielder who is best known for his strong throwing arm and free-swinging disposition.
Francoeur played in parts of 6 seasons with Atlanta, hitting .265/.307/.420, earning one ill-fated Sports Illustrated cover, and winning a Gold Glove Award.
Biography
He was born on January 8, 1984, in Lilburn, Georgia, USA, to a pair of teachers, Dave and Karen Francoeur.
His brother, David Francoeur, Jr., teaches special education at Parkview High School in Lilburn, Georgia.
His sister, Heather, teaches and coaches the varsity girls' basketball team at a school in Atlanta.
His father, David, who is of French-Canadian heritage, is retired and does educational consulting.
His mother, Karen Francoeur, is also retired and used to teach math at Trickum Middle School in Lilburn.
During an interview, Jeff said about his family:
"Sunday's in our family we'd go to church and come home and have a late brunch."
Francoeur went on to say:
"Then my brother, myself and my dad, we'd take a couple bucket of balls and we'd go to the field for three hours and just hit grounders and take BP."
In 2002, Francoeur graduated from Parkview High School in Lilburn, Georgia.
He was offered a scholarship to play wide receiver at Clemson University, however, Jeff turn that down.
In 2004, Jeff was named the top prospect in the Braves organization by Baseball America.
In 2005, Francoeur was selected to play in the All-Star Futures Game before getting called up by Atlanta.
In March 2016, he played on the USA team in the World Baseball Classic – the inaugural tournament between national baseball teams which included players from Major League Baseball.
In his 2nd full season of 2007, Jeff batted .293, with 19 homers, and 105 RBIs.
After becoming one of the most popular figures to wear a tomahawk, playing in every game for 2 seasons ('06 and '07, both 100-plus RBI seasons), and having won a Gold Glove (2007), he was traded to NY for one Ryan Church in July 2009.
He said:
"It was so tough when I got traded because you never envision it going that way."
He made his Mets debut on July 11, 2009.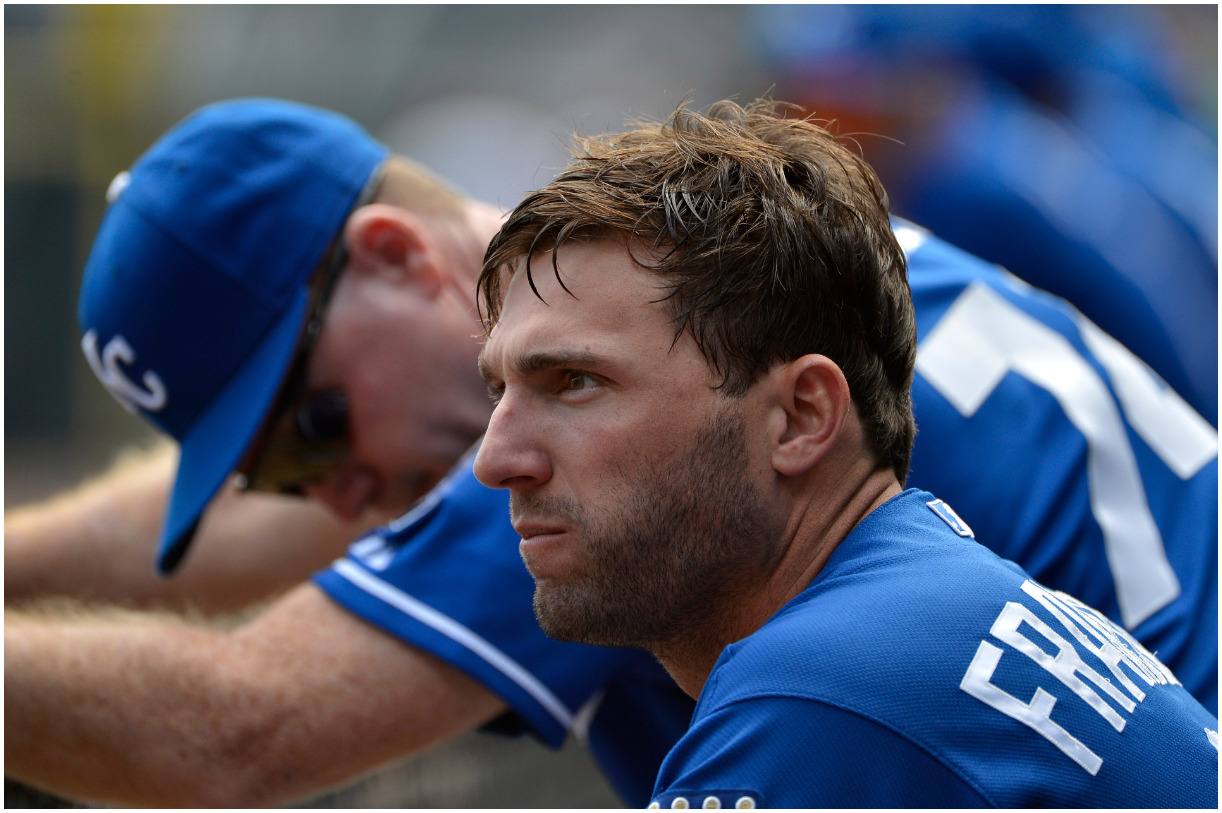 On August 31, 2010, Jeff was traded by the Mets to the Texas Rangers for infielder Joaquín Árias.
On December 8, 2010, he signed a 1-year deal with the Kansas City Royals. On July 9, 2013, Jeff was signed to a minor league contract by the Giants.
On January 6, 2014, he signed a minor-league deal with the Cleveland Indians. On March 22, 2014, the organization released Jeff.
On March 26, 2014, Jeff signed a minor league deal with the San Diego Padres. On November 13, 2014, he signed a minor league contract with the Philadelphia Phillies.
On May 12, 2017, Jeff retired and became a commentator for select Atlanta Braves baseball games broadcast on Fox Sports Southeast and Fox Sports South. Jeff made his debut as an analyst on Braves LIVE! on June 5, 2017.
During an interview, Francoeur declared:
"I played just over 10 1/2 years in the big leagues and I was never on the disabled list."
Jeff continued:
"I take a lot of pride in that. I showed up every day to play, whatever level I was at."
Wife
Jeff Francoeur has been married to Catie McCoy since November 3, 2007.
The couple started dating as seniors in high school.
READ MORE: Kerry Earnhardt Net Worth
Children
Jeff and Catie have a daughter, Emma Cate, and a son, Brayden.
In 2018, the couple welcomed another daughter, named – Eleanor Carolyn.
Height
Francoeur is 6′ 4″ (1.93 m) tall.
Quotes
"I wanted to play in Atlanta my whole life," Francoeur admits. "I'd be lying if I said anything different. But at the same time, this is what I wanted to do."
"Pitchers I have more sympathy for but not position players."
"Enough with the interview. Let's watch the game."
"To play for the team I grew up rooting for was awesome. I couldn't have asked for anything better."
"I had great examples of that in the early nineties growing up a Braves fan when you saw (John) Smoltzie, (Greg) Maddux, (Tom) Glavine and those guys taking the ball every five days."
READ MORE: Is Lorenzo Gordon married?
Trivia
From 2005 to 2009, Francoeur played alongside Chipper Jones on the Atlanta Braves. Jones is a former MLB third baseman who was named to 8 National League All-Star teams from 1996 to 2012.
In 1995, Jones helped lead the Braves to a World Series Championship.
Jeff played for:
Miami Marlins;
Atlanta Braves;
Philadelphia Phillies;
San Diego Padres;
San Francisco Giants;
Kansas City Royals;
Texas Rangers;
New York Mets.
Francoeur grew up with his friend and fellow MLB player Brian McCann. Brian is an MLB catcher who was named All-Star Game MVP in 2010 after driving in all three of the National League's runs.
From 2006 to 2011, McCann was named to six consecutive All-Star teams for the Atlanta Braves.
In 2007, Jeff participated in a fundraiser for the Atlanta-based charity with Carl Schuster Dream House for Medically Fragile Children. During the fundraising, Delta Air Lines (a major American airline that operates more than 5,400 flights daily) donated the value of 25,000 SkyMiles for each home run hit by Jeff during the season.
Laura O. Moore, founder and CEO of Dream House for Medically Fragile Children, said:
"Delta's SkyMiles Home Run program will greatly benefit our families and caregivers, enabling the children to fly to special medical testing centers and hospitals across the country."
READ MORE: Antron Brown & Billie Jo
Jeff Francoeur – Net Worth & Salary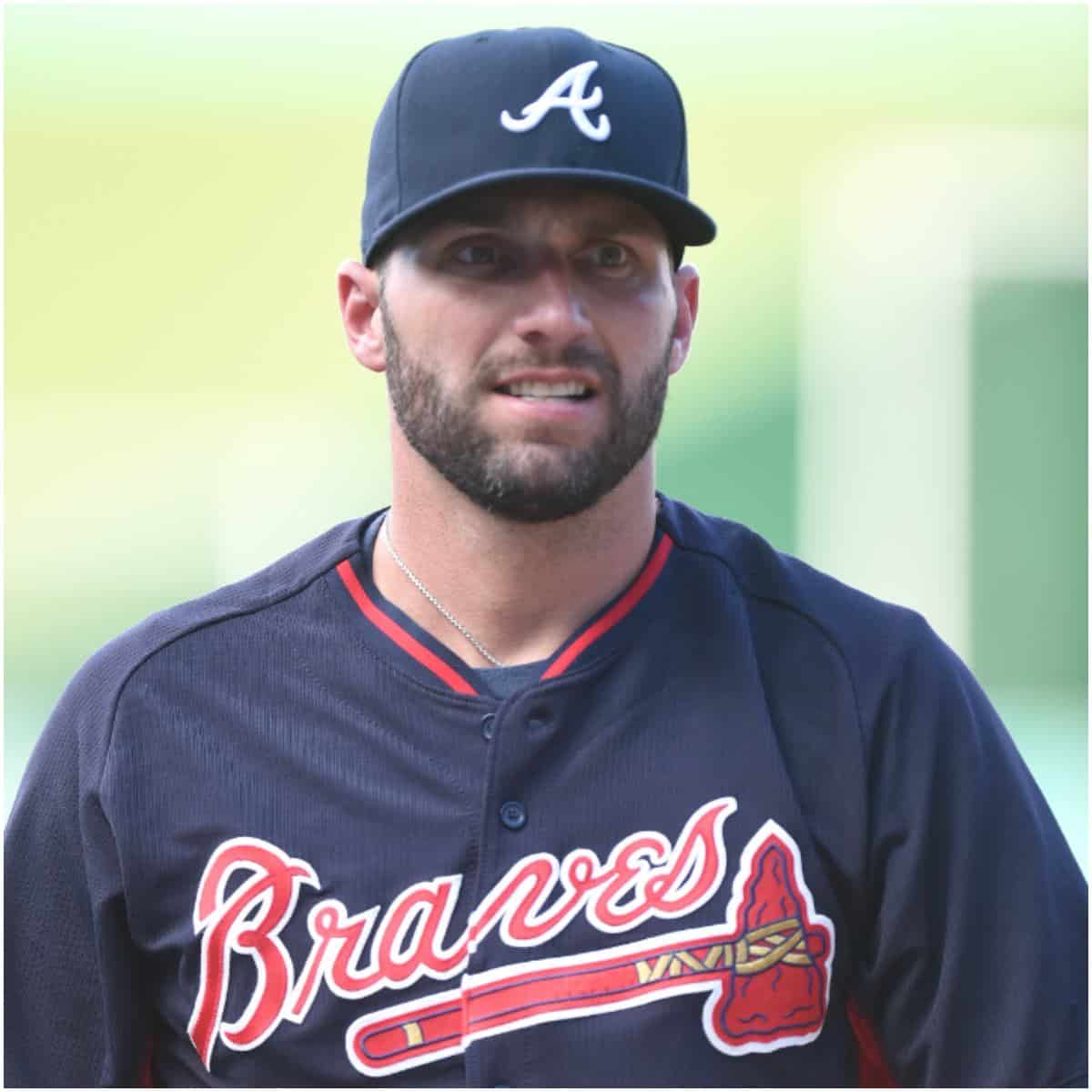 Francoeur earned most of his wealth from working as a professional baseball player for several teams. For example, in 2010, he signed a one-year deal with the Kansas City Royals worth $2.5 million. He signed a two-year extension worth $13.5 million.
In addition, Francoeur earned money from being a sports analyst as well as from sponsors.
Therefore, Jeff Francoeur has an estimated net worth of $17 million.
READ THIS NEXT: Jagger Eaton Net Worth
References

https://www.ajc.com/jeff-francoeur-dad-again/k1JvdLcMH5AeqbnhbGFO8O/
https://www.washingtonpost.comfine-take-me-to-jail-jeff-francoeur
https://www.choa.org//jeff-francoeur-home