What is Natti Natasha's net worth?
Introduction
Natti Natasha is a Dominican multi-platinum singer-songwriter best known for the hits "Ram Pam Pam," "La Mejor Versión de Mi," and "Criminal."
Biography
She was born on December 10, 1986, in Santiago de los Caballeros, Dominican Republic, as Natalia Alexandra Gutiérrez Batista.
At age 8, Natasha enrolled at the School of Fine Arts in Santiago for singing lessons.
"Since I was a little girl, I would sing in front of the family-like all kids do," Natasha said. She added: "But the first experience I had recording was when I was 13-14."
At 18, Batista moved to the Bronx, New York City, to follow her dream of becoming a singer.
In 2012, she signed with Orfanato Music Group, a Puerto Rican record label created by Don Omar in 2007. "I met Don Omar because he had heard one of my recordings, and one of the producers called me up," she said.
In June 2012, Natasha released her debut EP titled – "All About Me" via Orfanato Music Group.
In 2013, Batista collaborated with Puerto Rican singer Farruko on his single "Crazy in Love."
In 2017, Daddy Yankee released the song "Otra Cosa" in collaboration with Natasha.
On August 18, 2017, she released the song "Criminal" with Ozuna. The song received more than 1 billion views on YouTube within five months of release. It topped the charts in Peru, Paraguay, and El Salvador.
In January 2018, Natasha released the single "Amantes de Una Noche," featuring Bad Bunny. The song was written by Mambo Kingz, Jean Carlos Pacheco, DJ Luian, and Alexis Guzmán.
Debut Album
On February 15, 2019, Natasha released her first studio album, "IlumiNATTI." It debuted at #3 on the US Top Latin Albums.
"I'm very, very happy for IlumiNATTI because I finally started what I wanted to so many years ago," Natasha revealed in an interview. The singer went on to say: "And to tell you the truth, it's like if I was seeing it from another person's point of view."
"IlumiNATTI" has spawned four singles: Oh Daddy, Pa' Mala Yo, Me Gusta, and Quién Sabe. It features guest appearances from Kany García and Anitta.
In May 2019, Natasha signed with Kobalt. The deal includes creative services, administration, and publishing. "I look forward to a long and rewarding relationship with the Kobalt Music team," she said.
In June 2019, she collaborated with Sebastián Yatra, the Jonas Brothers, and Daddy Yankee on the song "Runaway." The song reached the #1 position on the Latin Airplay chart.
In 2021, Natti appeared on "The Tonight Show Starring Jimmy Fallon."
On September 24, 2021, she released an album titled – "Nattividad" via Sony Music Latin and Pina Records.
Husband
In December 2007, Natasha married Juan Norberto Rozón Villanueva in the parish of Nuestra Señora de La Altagracia.
Their marriage did not last long. "Everyone knew that (about the wedding)," she said in June 2020 in an interview with Listin Diario. "I was 21 years old. It was in the Dominican Republic, but I got divorced and closed the chapter."
Fiancé
On February 1, 2021, Natti Natasha got engaged to Raphy Pina, a Puerto Rican record executive who founded the reggaeton record label Pina Records.
Pina Records manages Plan B, Natasha, R.K.M & Ken-Y, and Daddy Yankee.
READ MORE: Morgan Wallen & Katie Smith
Children
On May 22, 2021, Natasha and Pina welcomed a daughter named Vida Isabelle Pina Gutiérrez.
Vida measured 20 inches and weighed 6.8 pounds.
"Their daughter is in perfect health, and her parents are ecstatic and grateful for her long-awaited arrival," her rep said in a statement on Instagram. "They are also thankful for all the kindness and affection they have received throughout the entire process."
Natasha announced her pregnancy during her performance at Premio Lo Nuestro in February 2021. "We are super happy. I am going to be a mother. I have never been in such a good mood in my life," she said.
Height
Natasha is 5′ 2″ (1.57 m) tall.
Quotes
"It's OK to be sexy, to be leaders, to be us without being judged."
"They say Latina women are spicy. But we are more than that."
"I wanna do many things, but I just wanna keep doing this. I love music."
"I feel like music and fashion go hand in hand."
"When women collaborate with each other, we can create a universe."
READ MORE: Dwight Yoakam Net Worth
Natti Natasha – Net Worth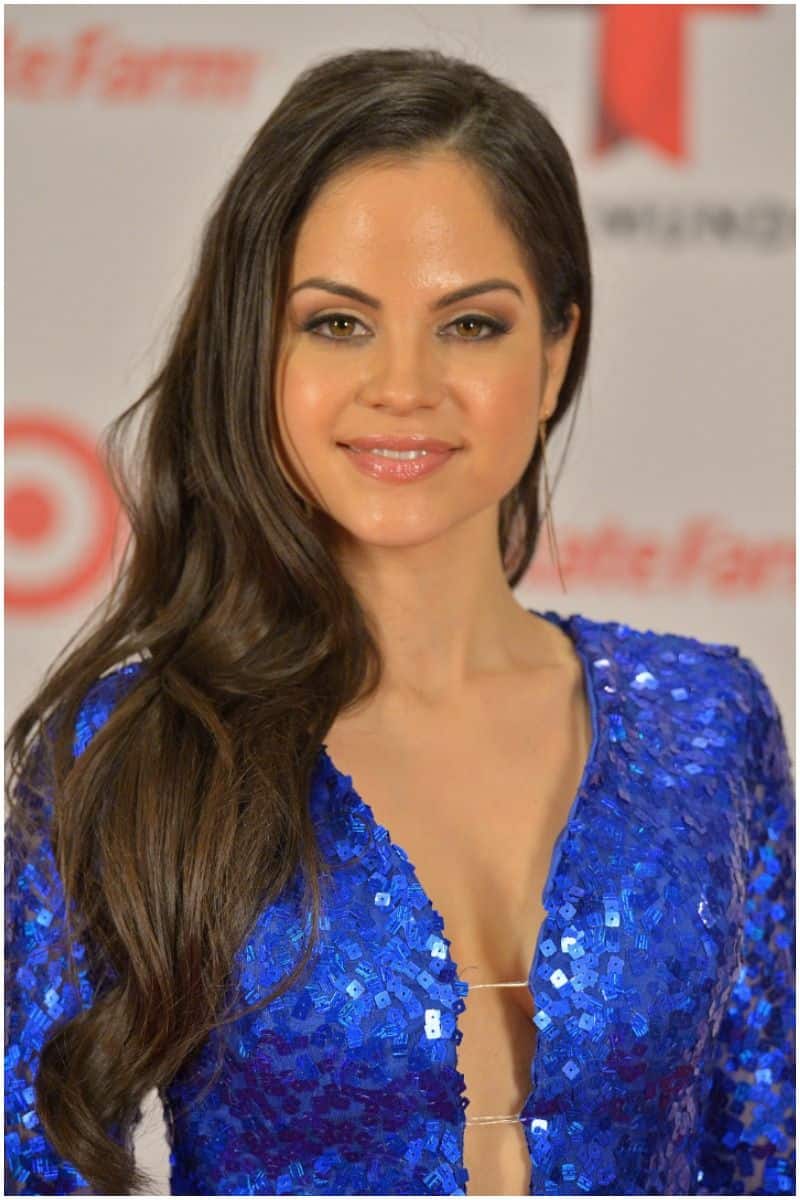 Natasha earned most of her wealth from selling copies of her albums (Iluminatti and Nattividad), EP (All About Me), and ads on her YouTube channel.
Her greatest hits include the songs – "Sin pijama" with Becky G, "Amantes de Una Noche," with Bad Bunny, "Criminal" with Ozura, and "Otra Cosa" with Daddy Yankee.
On YouTube, Natasha has over 7 billion views, meaning about $21 million in revenue before taxes.
Natasha was the most-watched female artist on YouTube in 2019.
On November 19, 2021, the docuseries, Everybody Loves Natti, premiered on Amazon Prime Video.
In March 2021, Natti Natasha and Raphy Pina bought a mansion in Miami.
On Spotify, Natti has over 16 million monthly listeners.
Therefore, Dominican singer Natti Natasha has an estimated net worth of $10 million.
READ THIS NEXT: Who is Joey Badass?