Jessica Jung is an American actress, singer-songwriter, businesswoman, fashion designer, and model, who first came into limelight due to her stunning vocal display in the popular K-pop girl band "Girls' Generation."
Her nicknames are – Sergeant Sic, Ice Princess, and Sica-sama because of the cold vibe she has.
Biography
Jessica was born on April 18, 1989, in San Francisco, California, USA.
Jung has a sister named Krystal who is 5 years younger than her. Krystal is also a performer.
At age eleven, Jessica moved to the capital city of South Korea, Seoul.
There, she was a student at Korea Kent Foreign School, a private school in Seoul, South Korea which was founded in 1994 to provide education to international students. Korea Kent Foreign School has about 100 students enrolled in each year level. Also, more than 30 nationalities are represented in the student body, with the majority of students coming from the US.
She was scouted by SM Entertainment at the age of 11 while being on vacation with her sister. SM Entertainment is a company that was founded in 1995 by Lee Soo-man, and has developed and popularized numerous K-pop stars with huge global fandoms. In addition, the company is Korea's largest entertainment company.
After training in dancing, singing, and acting from seven years in SM Entertainment, she was chosen to be a member of Girls Generation, a K-pop girl group. Jung was the main vocalist in the group, alongside Taeyeon. Girls Generation made their debut on August 5, 2007, and became a huge success in South Korea and worldwide.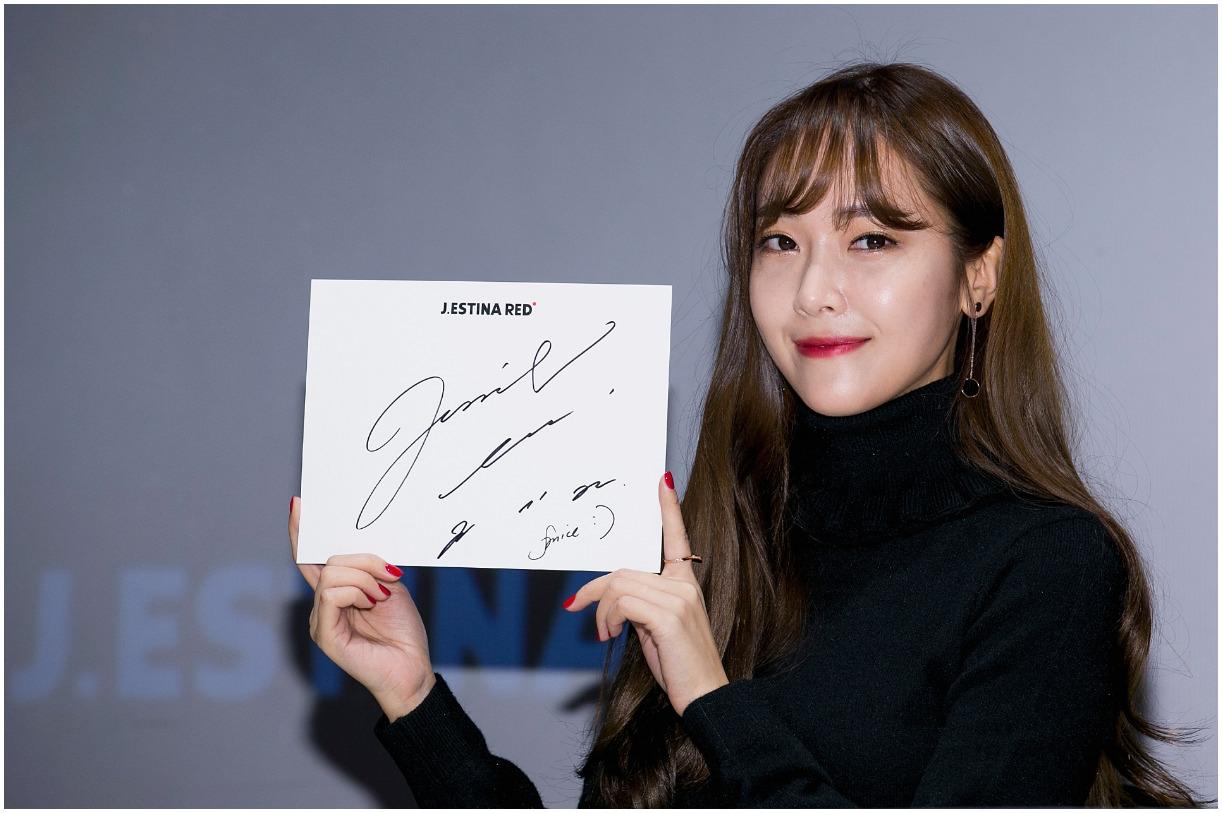 In 2009, Jessica made her acting debut as Elle Woods in a theater production of Legally Blonde. The film tells the story of Elle Woods, a sorority girl who attempts to win back her ex-boyfriend by getting a Juris Doctor degree. The title of the film is a pun on the term "legally blind."
It was scripted by Kirsten Smith and Karen McCullah Lutz, directed by Robert Luketic, and stars Luke Wilson, Reese Witherspoon, Matthew Davis, Selma Blair, Victor Garber, and Jennifer Coolidge. This 2001 American comedy film was based on Amanda Brown's novel of the same name.
In 2012, she was nominated at the second SBS MTV Best of the Best Awards, in the Best Cameo category for her appearance in Sherlock.
In August 2014, Jung launched – Blanc & Eclare, initially naming it Blanc, meaning "clean and crisp." The word "eclare" derived from the Latin root Clara, which literally translates as "clarity and bright[ness]," and was added later.
Blanc & Eclare is a luxury fashion brand that produces eyewear, clothing, denim, skincare, and accessories. In December 2016, the brand opened its first United States flagship store in the SoHo neighborhood of New York. Jung said that each of the designs from the collection is one that she would like to wear.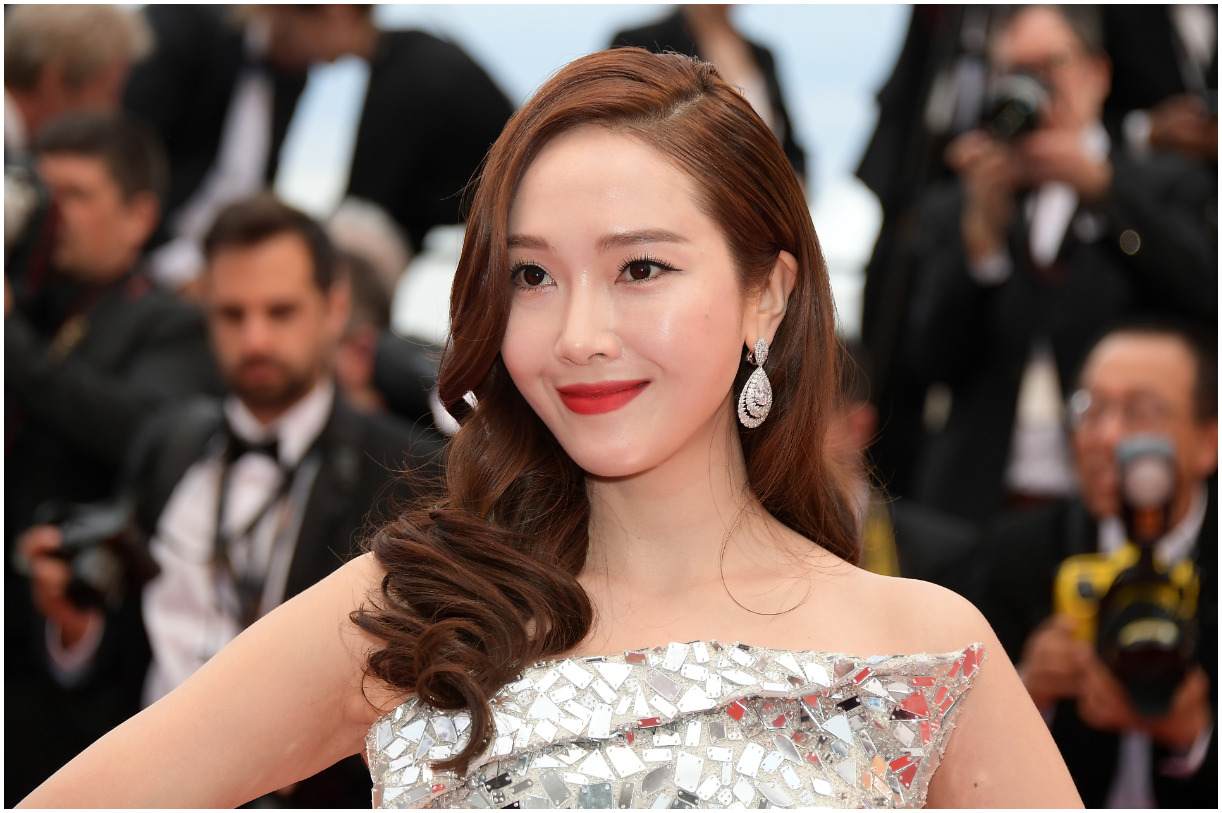 In September 2014, she had to leave "Girls' Generation" due to SM Entertainment feeling that she could not balance both the commitments of a businesswoman with priorities on her fashion business as well as being a member of the group.
Her final song with Girls' Generation group was "Divine" that was included in the repackaged version of SNSD's Japanese greatest hits album, "The Best."
In 2014, Jessica and her sister had a reality TV show called "Jessica & Krystal." In 2015, she won the Asian Popularity Award at the Yahoo Asia Buzz Awards.
In May 2016, Jung made her solo singing debut, under Coridel Entertainment, with the lead single "Fly" featuring Fabolous, and released her first solo album, "With love, J."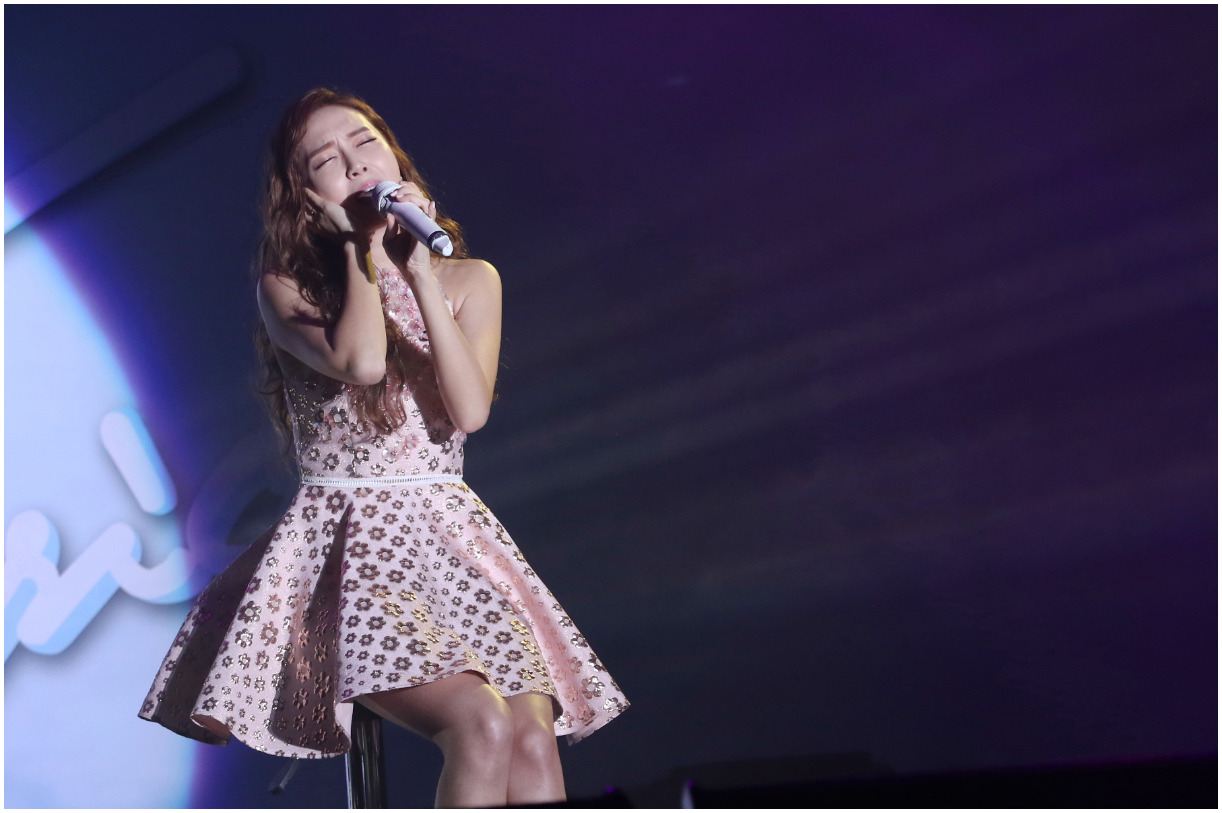 At the end of the year 2016, she released her 2nd solo album "Wonderland." The album has 6 songs, such as "World of Dreams," "Dancing on the Moon," and "Celebrate."
In May 2018, it was revealed that Jung had signed with United Talent Agency, a private talent agency representing artists and other entertainment professionals. The agency will represent her in North America for film, music, endorsements, and television.
Songs
Her songs are:
Because Tears Are Overflowing;
Fly;
Butterfly;
Love Me The Same;
My Lifestyle;
Wonderland;
The One like You;
Because It's Spring;
Summer Storm;
Heart Road;
How;
Sweet Delight.
Husband/Boyfriend
Jessica Jung and Tyler Kwon started dating in 2013. She officially confirmed her relationship with Kwon in an interview with Star News in 2016 and declared:
"I actually didn't admit nor deny [the relationship]. However, he's already become, my official boyfriend."
She later added:
"It's been over three years since we started dating. I've dated him the longest amongst the guys I have dated thus far."
Height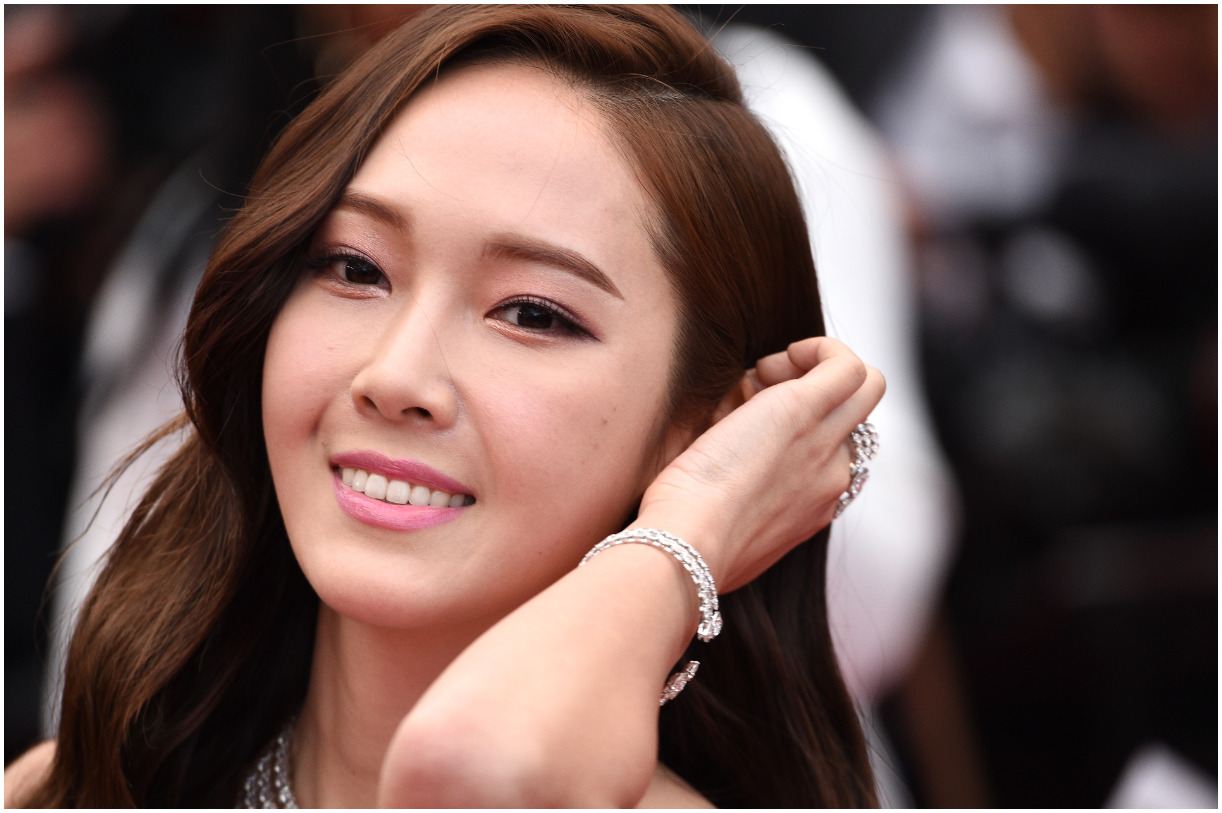 Jung is 5′ 4″ (1.63 m) tall.
Trivia
Jung has modeled for many companies like the LG Chocolate Phone and Casio Baby G Watches.
She acted in several Korean dramas, like:
"Wild Romance" (2012 – ep 7);
"Oh! My Lady" (2010 – cameo);
"Hilarious Housewives" (2009);
"Unstoppable Marriage" (2008 – cameo).
She also appeared in musicals and TV shows, like – Jessica and Krystal and Wild Romance Oh! My Lady.
Jessica is allergic to cucumbers. Symptoms of this type of food allergy typically appear immediately after eating cucumbers, although in rare cases, the reaction can occur more than an hour later. The most frequent symptoms of the allergy include – swelling and itchiness of the mouth, face, tongue, lip, and throat.
In 2016, Jung appeared in the Chinese film "I Love That Crazy Little Thing."
READ MORE: Lainie Kazan Net Worth
On December 14, 2018, in collaboration with South Korean make-up brand AMUSE Cosmetics, she released a Christmas single, named – "One More Christmas."
In 2017, Jung featured on Forbes' 30 Under 30 Asia list of the most influential people under the age of 30, who have made notable achievements.
Other famous actors are Duncan Trussell, Philip McKeon, and Bryan Callen.
Jessica Jung – Net Worth
Jung earned most of her wealth by being the main vocalist in the group Girls' Generation. Also, she appeared in TV shows and movies as well as she released two solo albums. Additionally, Jessica founded her own clothing line called BLANC & ECLARE. Furthermore, she has more than 8.2 million followers on Instagram.
A paid post on her Instagram can easily reach $100,000. Therefore, Jessica Jung has an estimated net worth of $17.5 million. Her boyfriend, Tyler Kwon, has an estimated net worth of $10 million.
READ THIS NEXT: Biography of Bill Burr
Featured image source – © Guliver / Getty Images.
References

https://www.allkpop.com/surfaces-about-former-girls-generation-member-jessica-jungs
https://lifestyle.okezone.com/adu-gaya-jessica-dan-krystal-jung-kerenan-siapa-ya