Duncan Trussell is a comedian and actor who contributed to The Joe Rogan Experience podcast. But, he is best known for hosting his own podcast, "The Duncan Trussell Family Hour."
Trussell is forthright about the role psychedelics have played in his life, and the way in which they can help to positively affect humanity in general and expand one's consciousness.
He said during an interview:
"The joy of a psychedelic is when you have the balls to go into the darkness and all of a sudden you realize that darkness was a complete illusion."
Duncan later added:
"All the darkness and negativity and spooky shit and guilt and fear and crap you thought was inside you, and all the bad things you thought you've done, and all the things you feel terrible about secretly… you realize that's nothing. It's an illusion."
Biography
Trussell made one of his first screen appearances in 2004 on a MAdtv, a sketch comedy series, which spoofs TV shows, music videos, movies, and other pop-culture staples.
Duncan co-hosted "The Lavender Hour" podcast with Natasha Leggero (an American comedian, actress, and writer who rose to fame after appearing as the host of MTV's The 70s House).
He voiced the character Dave, the moth which experiments with neon for the first time on an episode of the HBO animated show Animals.
Trussell hosted Thunderbrain, a comedy science pilot for Comedy Central.
He has also appeared and written:
HBO's Funny or Die Presents (a 30-minute sketch comedy show which was created by Will Ferrell & Adam McKay);
Comedy Central's Nick Swardson's Pretend Time;
Showtime's La La Land (an American television comedy series that features – Brendan Allen, a documentary film-maker, Gary Garner, a wannabe actor, and Shirley Ghostman, a fake psychic);
Fuel TV's Stupidface.
Podcast
He currently hosts his own podcast, titled – "The Duncan Trussell Family Hour." The podcast is a project where Duncan invites guests to free conversation for about 60 minutes per episode.
During an interview, Trussell said:
"One of the things I love about the podcast is that you get this great information from world-class guests, and some of those things stay with you permanently."
He continued:
"One of those things is something that Dan Harmon—a brilliant comedy writer who created "Community" and "Rick and Morty"—said to me. He said "If you're completely honest, then you can't lose."
As of September 2018, there have been more than 300 episodes of the podcast. Among the guests which have been featured are:
Christopher Ryan;
Joe Rogan;
Daniele Bolelli;
Dan Harmon;
Dr Drew;
Joey Diaz;
Abby Martin;
Ram Dass;
Graham Hancock;
Tim Ferriss;
Natasha Leggero;
Lou Barlow;
Rick Doblin;
Alex Grey;
Bert Kreischer.
The discussion varies greatly depending on the guest, however, common revisited topics include Buddhism and psychedelic drug use.
Girlfriend
Duncan Trussell has dated Natasha Leggero and Mary Lynn Rajskub (an American comedian and actress who is best known for portraying Chloe O'Brian in the Fox series 24).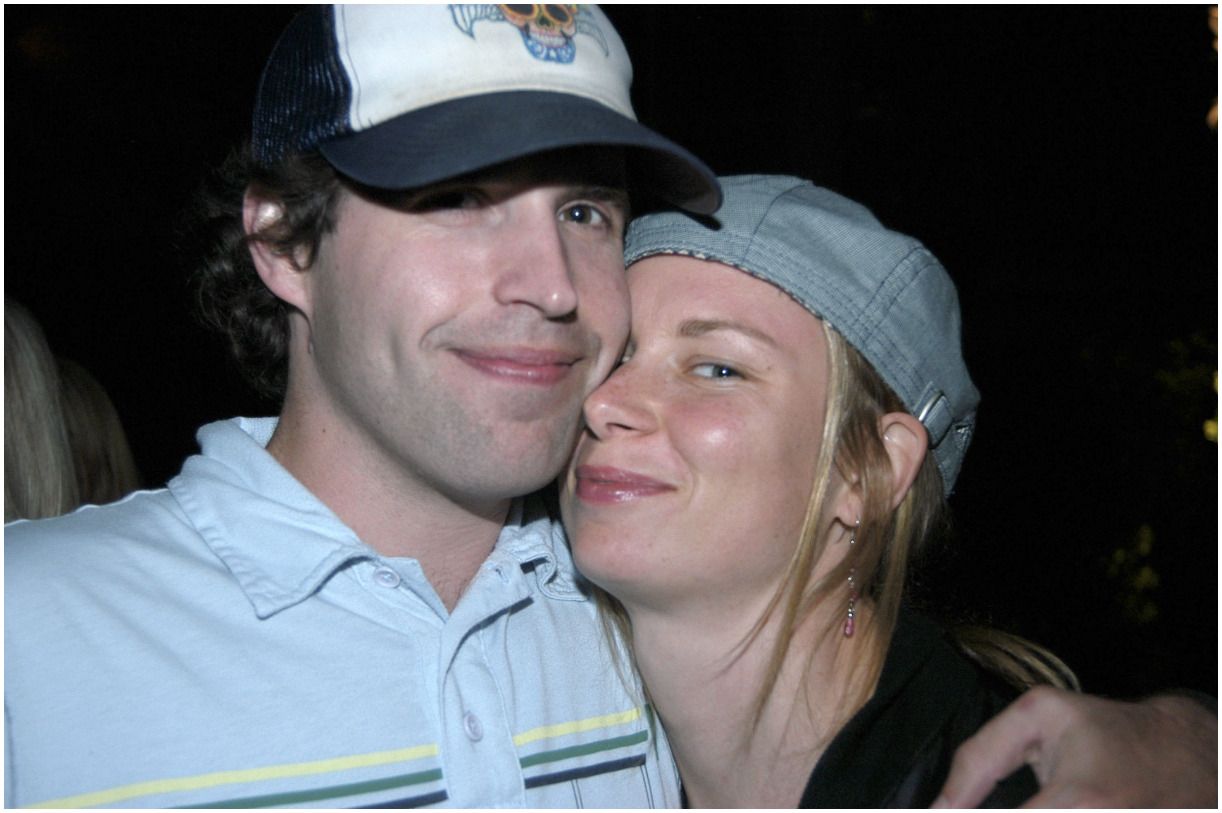 Son
On June 27, 2018, he announced on the Joe Rogan Experience podcast that he was going to be a father. Duncan has since had a son.
Quotes
"I would love to know everything."
"The universe loves you, you are completely embraced by the entire universe."
Trivia
Duncan appeared on Comedy Central's This is Not Happening. Additionally, he has appeared on Cartoon Network's Adventure Time, and 3 episodes of the Funny or Die web series Drunk History titled:
Drugs;
Great Escape;
Tesla & Edison.
In 2013, his mother, Deneen Fendig, passed away.
His television credits include Curb Your Enthusiasm and MADtv.
Duncan has performed at the Moontower Comedy Festival in Austin as well as at Just for Laughs Festival in Montreal.
On December 14, 2012, he announced that he had been diagnosed with testicular cancer. Testicular cancer is the most common cancer in American males between the ages of 15 and 35.
Symptoms of testicular cancer may include:
swelling of 1 or both legs or shortness of breath from a blood clot can be symptoms of testicular cancer. For some young or middle-aged men, developing a blood clot may be the first sign of testicular cancer.
shortness of breath, lower back pain, chest pain, and bloody phlegm or sputum can be symptoms of later-stage testicular cancer.
breast tenderness or growth. Although rare, some testicular tumors make hormones which cause a growth of breast tissue or breast tenderness, a condition called gynecomastia.
painless swelling or lump on either testicle. If found early, a testicular tumor may be about the size of a pea or a marble, however, it can grow much larger.
sudden buildup of fluid in the scrotum.
dull ache in the groin or lower abdomen.
change in the way a testicle feels or a feeling of heaviness in the scrotum. For instance, 1 testicle may become firmer than the other testicle.
discomfort, pain, or numbness, without or with swelling, in a testicle or the scrotum.
Fortunately, the cancer was successfully treated.
Other famous actors are Philip McKeon, Colin Mochrie, and Brett Somers.
READ MORE: Who is Gavin Free's girlfriend?
Trussell earned most of his wealth by hosting his podcast – "The Duncan Trussell Family Hour." In addition to his podcast, Duncan has appeared in many shows as well as on Comedy Central. He also has a YouTube channel. Furthermore, Duncan has about 926 patrons on Patreon, a crowdfunding membership platform, which gives him an income of around $3,000 per month. Therefore, Duncan Trussell has an estimated net worth of $1.75 million.
Featured image source – © Guliver / Getty Images.
READ THIS NEXT: Bio of Lee Marvin
References

https://indyweek.com/better-living-psychedelics-comedian-duncan-trussell/
https://www.vice.com/vbga8a/that-time-duncan-trussell-got-sad-and-hired-a-dominatrix