Mike Lindell (birth name – Michael James Lindell) is an American entrepreneur, author, businessman, and CEO of MyPillow, one of the most successful pillow companies in the US.
He was addicted for over 25 years to alcohol, crack, and cocaine. In 2008, Mike found himself the object of an intervention by his own drug suppliers.
Biography
Lindell was born on June 28, 1961, in Mankato, Minnesota, USA.
His parents got divorced when he was 7 years old.
MyPillow
In 2004, he got the idea for MyPillow in a dream. He explained:
"I got up in the middle of the night – it was about 2 in the morning – and I had 'My Pillow' written everywhere in the kitchen and all over the house."
Later, Mike developed his foam pillow, pitching it from nationally televised infomercials, home shows, and kiosks to fairs.
Currently, MyPillow has sold more than 41 million pillows worldwide.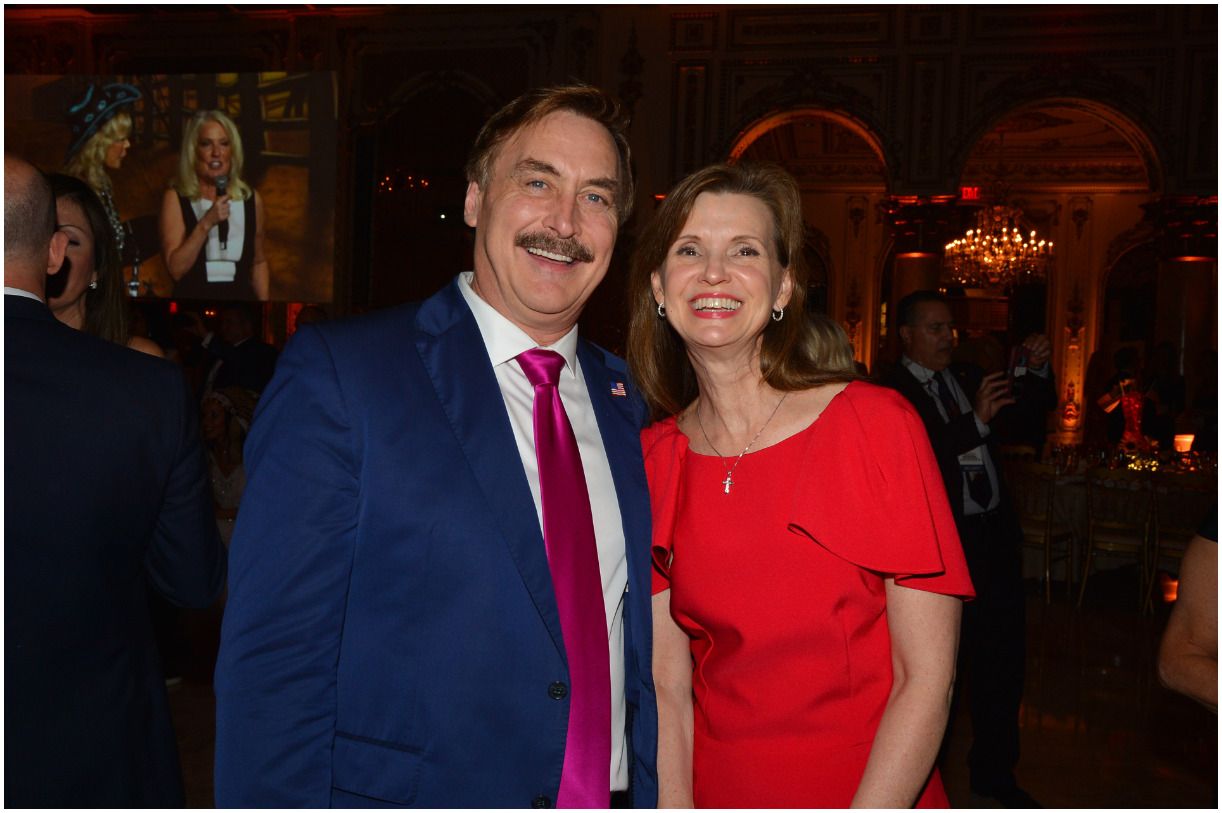 Lindell has expanded his product line to include:
Pet beds;
Bedsheets;
Travel pillows;
Pillowcases;
Mattress toppers;
Mattresses.
In 2019, his company had around 1600 people with annual revenues of over $300 million.
Before MyPillow, Mike owned a couple of bars and restaurants, worked as a card counter, and opened a lunch wagon.
Donald Trump
In 2015, he had another dream about Donal Trump.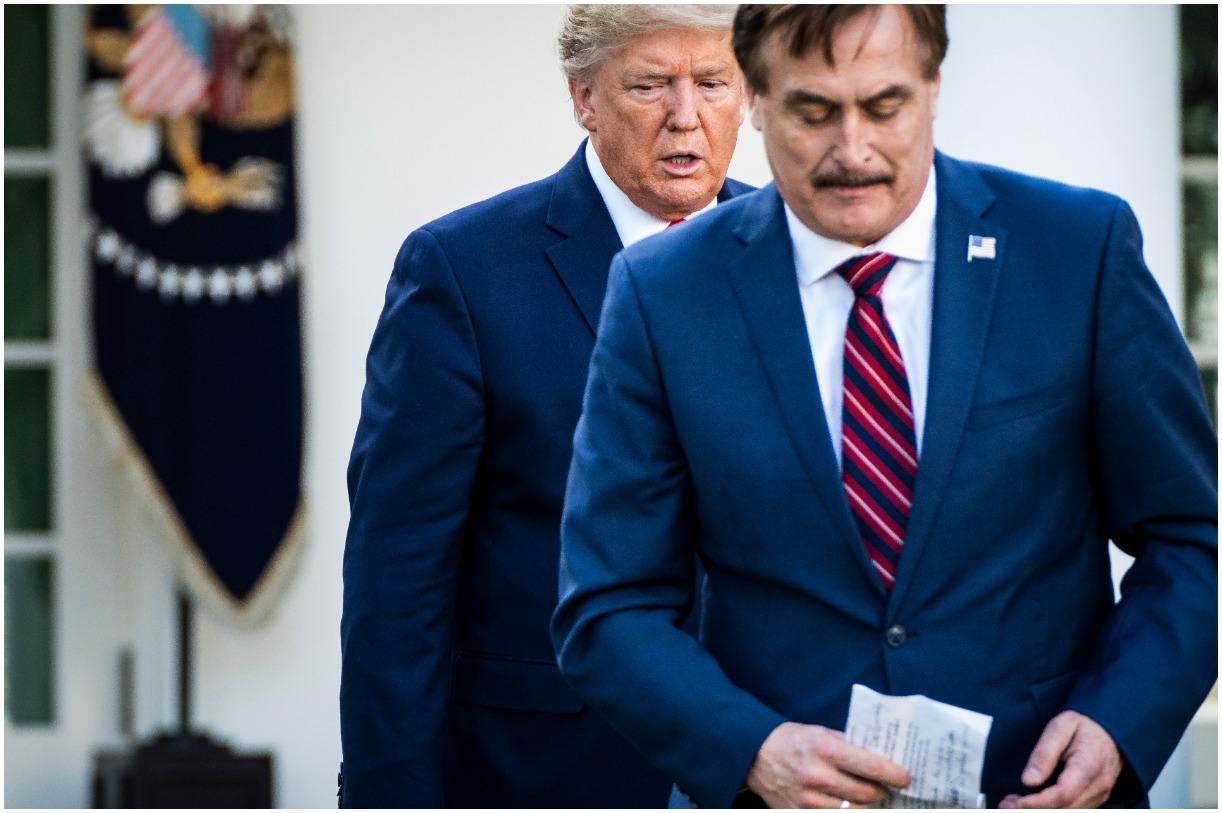 Lindell said for CNN:
"I actually had a dream that I would meet Donald Trump in an office, and then all of a sudden he ran for president."
Mike went on to say:
"I didn't know why and then he came down that (escalator), he's running for president."
In August 2016, he met Trump in the Trump Tower in NYC.
On June 27, 2018, US President Donald Trump praised Mike, saying:
"I want you to be my ad buyer because I guarantee you, he makes great deals."
In 2019, Mike said for HuffPost:
"As a proud American business owner, I have seen firsthand the positive changes President Donald Trump's policies are bringing to our state."
Lindell later added:
"Because of the president's historic tax cuts, I was able to give my employees an immediate across-the-board pay raise to help fuel their lives and advance their careers."
Wife
Mike Lindell was married to Karen Dickey. In 2013, Mike married Dallas Yocumand, however, they got divorced the same year.
Children
He has 4 children with his first wife, named:
Charlie Lindell;
Darren Lindell;
Heather Lueth;
Lizzy Meyers.
Quotes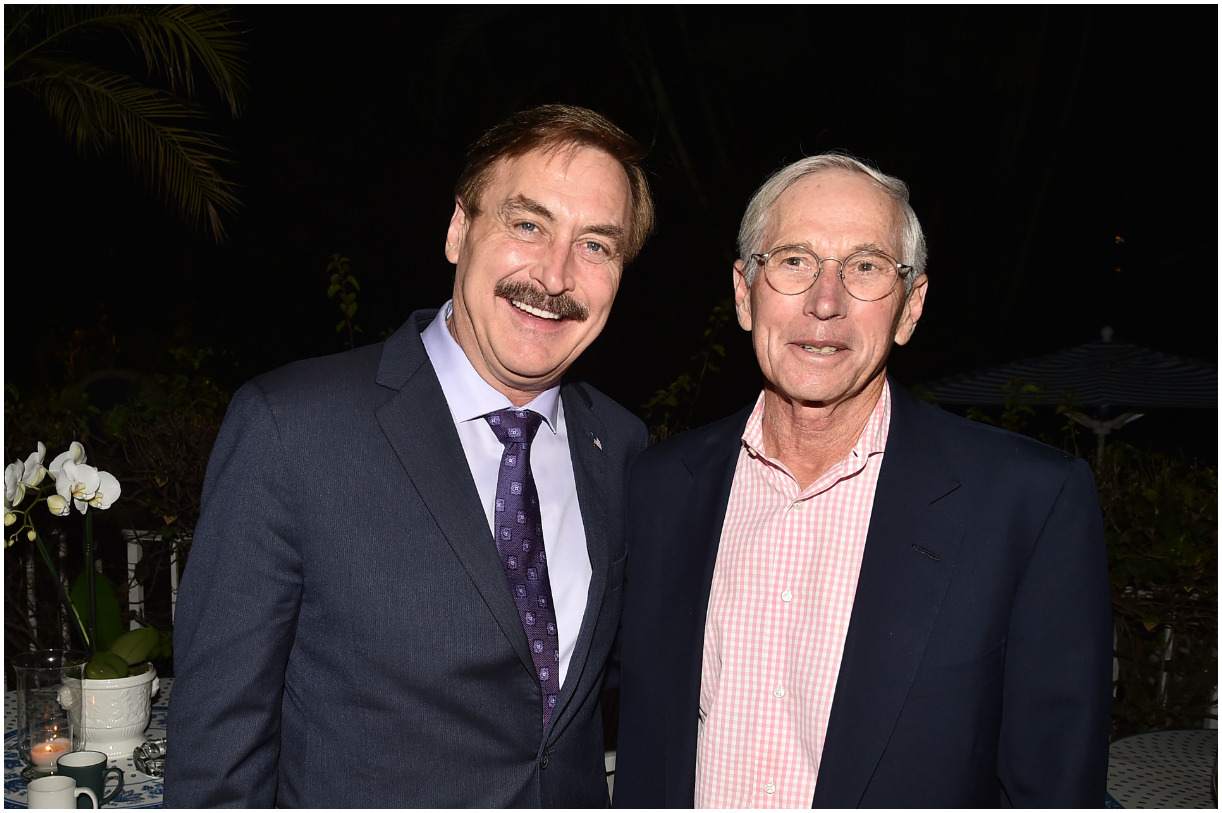 "It's been very good for business, but I just do what I'm supposed to do, what God's called me to do."
"I didn't know anything about politics when I came out of crack addiction."
"I don't think addiction is a disease. I believe it manifests from childhood wounds and or trauma."
"Find someone in that business that you can trust to mentor you, or at least to ask advice so you don't waste time on things that don't work."
"I just believed in Lara Trump so much after that meeting with Lara Trump."
Trivia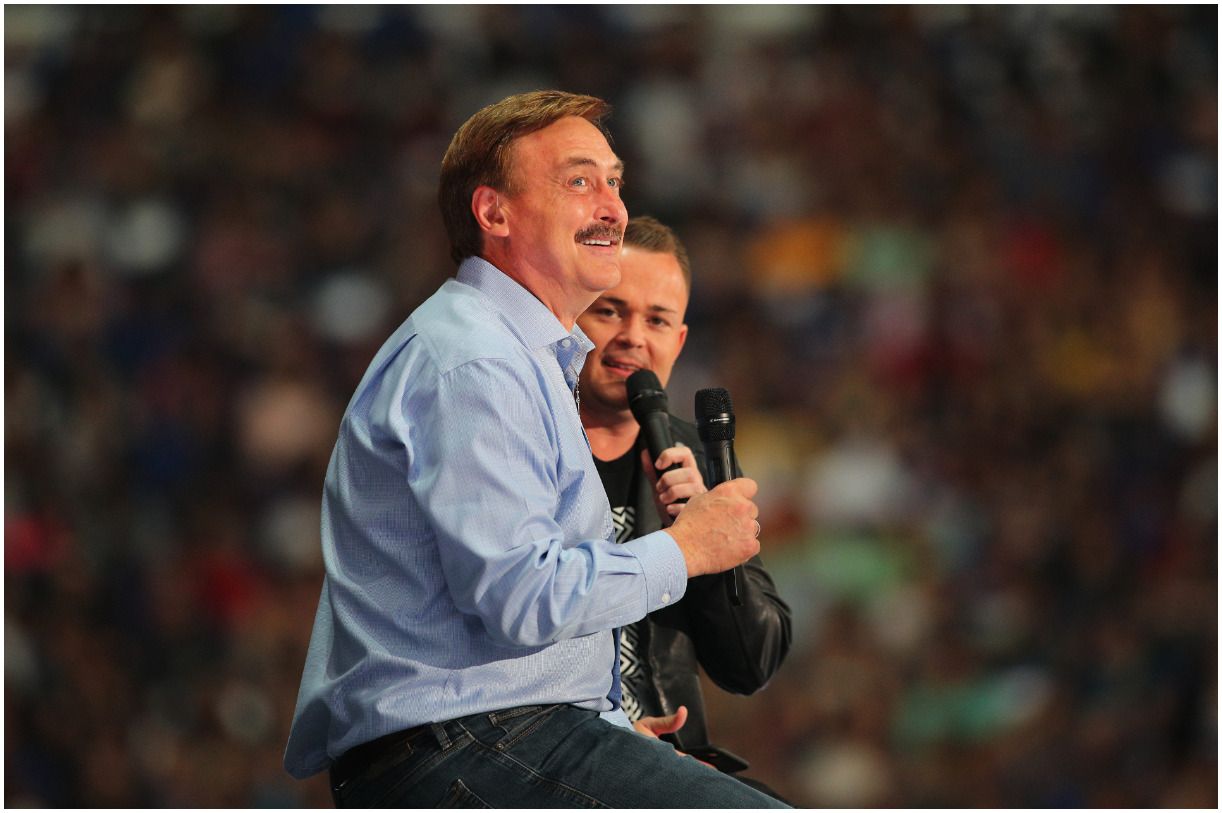 In 2013, My Pillow received its Q-Star Award by QVC for Product Concept of the Year.
In May 2018, his company broke the Guinness World Record for the world's largest pillow fight.
On August 21, 2019, Mike was awarded an honorary Doctor of Business from Liberty University.
Lindell said that he was a drug addict (his habit cost him from $500 to $1,000 per week) for almost 3 decades. He stopped in 2009. During an interview, Mike confessed:
"I was a crack cocaine addict. I was a very functioning cocaine addict."
Lindell also said:
"I was also an addict with sports betting, a compulsive gambler and I had some very bad people after me all the time."
At the end of 2019, he released a book, titled – "What Are the Odds? From Crack Addict to CEO." Mike said the book is dedicated to those looking for a message of hope as well as to anyone struggling with addiction.
In February 2020, Mike said that he would make a good candidate for Republicans. In his words:
"They said I'd make a dream candidate for a Republican."
Lindell continued:
"If I run, I'd want to be known as a dream candidate for everyone. That's what I want."
In March 2017, he produced a documentary about overcoming drug addiction and building his company. The documentary is titled – "The Mike Lindell Story: An American Dream."
READ MORE: Manny Khoshbin Net Worth
In 2018, Lindell invested $1 million into Unplanned, a movie that is critical on Planned Parenthood. He said:
"I'm pro-life and I'm happy to do it."
Lindell is the founder of the Lindell Recovery Network and the Lindell Foundation.
In November 2020, Ricky Schroder and Mike helped pay for Kyle Rittenhouse's $2 million bail. "Special thanks to Actor Ricky Schroder @rickyshroder1 & Mike Lindell @realMikeLindell for putting us over the top," said in a tweet attorney Lin Wood.
Other famous entrepreneurs are Alexander Gilkes and Naval Ravikant.
Mike Lindell – Net Worth
Lindell earned most of his wealth from founding and managing his company – MyPillow. In 2018, it was reported that MyPillow spends around $1.5 million a week on commercials.
In addition, Mike made some money from selling his book. Therefore, entrepreneur Mike Lindell has an estimated net worth of $310 million.
Featured image source – © Guliver / Getty Images.
READ THIS NEXT: Who is Sodapoppin?