Matt Patricia is an American football coach in the National Football League who was hired as the head coach of the Detroit Lions in 2018. Patricia is the former coach of the New England Patriots.
Biography
Patricia was born on September 13, 1974, in Sherrill, New York, USA.
Matt went to Vernon-Verona-Sherrill High School in New York.
After high school, Patricia attended the Rensselaer Polytechnic Institute. From 1992 to 1995, Matt was a center and guard with the Engineers football team.
In 1996, he graduated with a Bachelor of Science degree in Aeronautical Engineering.
Patricia started his coaching career as a graduate assistant at Rensselaer Polytechnic Institute.
From 2001 to 2004, Matt worked as an offensive graduate assistant for Syracuse University. In 2004, he joined the Patriots as an offensive coaching assistant under head coach Bill Belichick.
In the follow-up year, he was reassigned as the New England Patriots' assistant offensive line coach. In 2011, Matt was named the team's safeties coach. After one year, Patricia was promoted to the position of defensive coordinator.
Detroit Lions
On February 5, 2018, Patricia was named the head coach of the Detroit Lions. He said:
"I want to represent the toughness of this city. We will be organized. We will be detailed. We will teach and develop our players and our coaches."
Matt went on to say:
"We will be passionate. We will love and respect the game, and we will be committed to winning."
Patricia later added: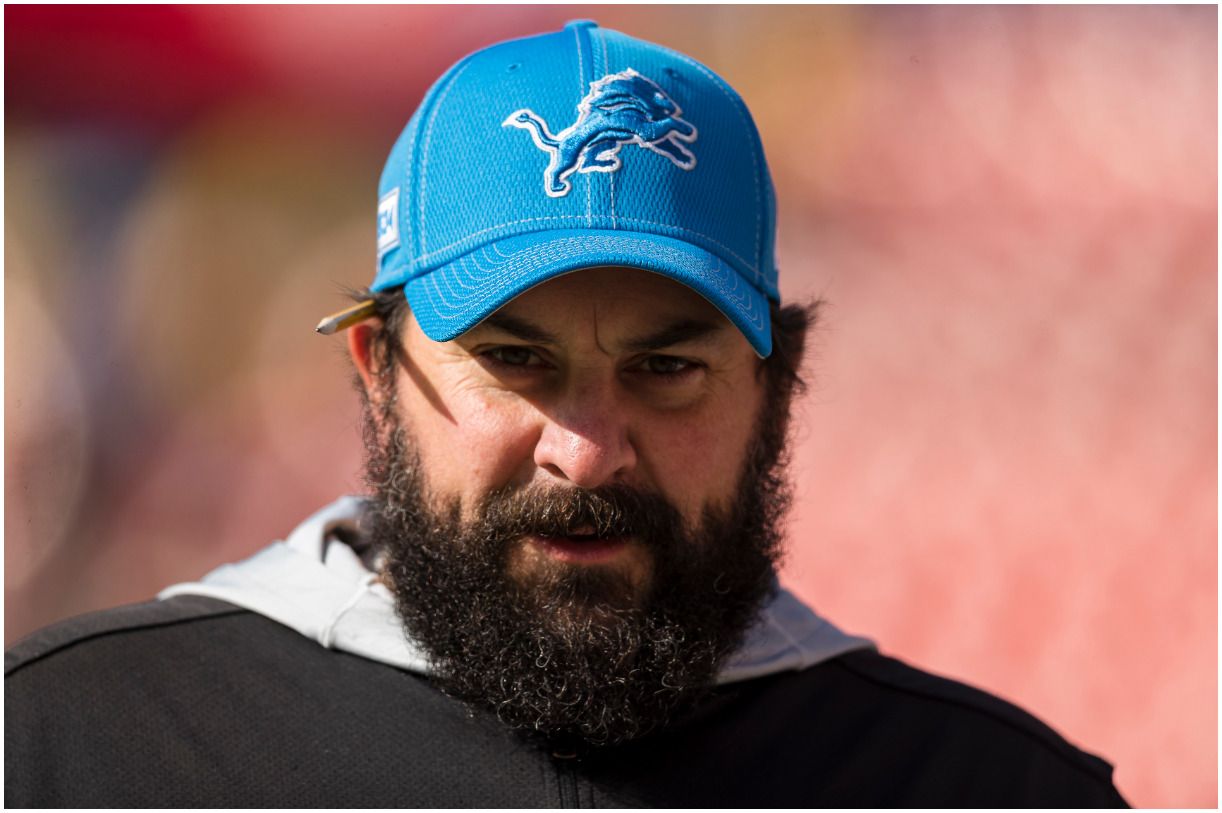 "'To the future of the Detroit Lions, the Lions organization, the players and the fans, I believe that I am a leader,' he said in his introductory press conference."
In an interview for NFL, he said:
"I can't express enough appreciation to the entire New England Patriots franchise, particularly Robert and Jonathan Kraft and their entire family."
The American football coach continued:
"I will truly cherish these last 14 years as a member of this incredible organization."
On September 23, 2018, he had his first win with Detroit Lions against the New England Patriots.
Rod Wood, Detroit Lions' owner, stated:
"I am very comfortable with the process of interviewing and employing Matt."
Rod Wood also said:
"I will tell you with 1,000-percent certainty that everything I've learned confirmed what I already knew about the man and would have no way changed our decision to make him our head coach."
In January 2020, Patricia said that he will not watch Super Bowl LIV – the 50th modern-era National Football League championship game. He also said for Lionswire: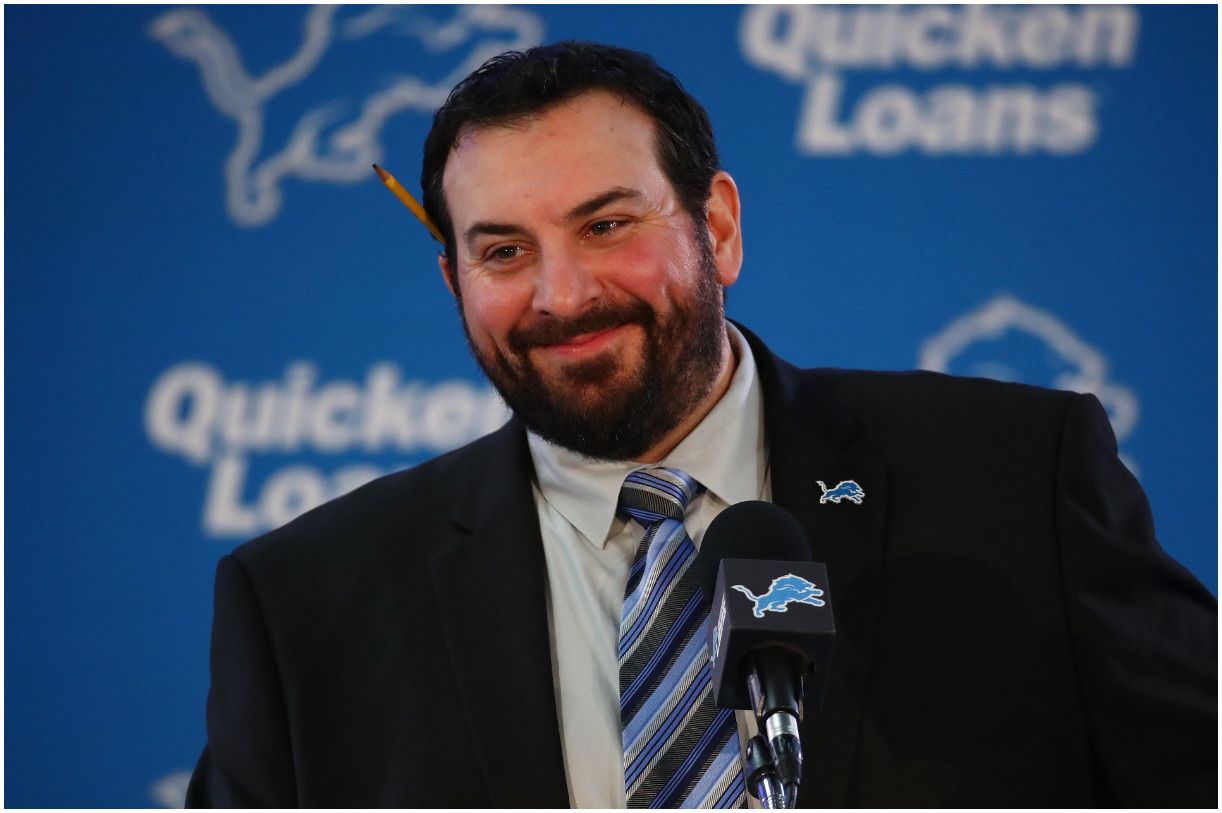 "It's a great, great game and the two teams are really good. But I want to be in the game and it's too tough to not be there to see it."
During a 2020 interview with Chicago Sun-Times, he confessed about the new season:
"As far as philosophy and where I'm at as a competitor, yeah, we're gonna do everything we can to improve our team and win every single game we can."
Patricia went on to say:
"That never changes. I don't think the bar ever changes. The reality of it is what you have to deal with when you're in that mix."
Wife
In 2009, Matt Patricia married Raina Patricia in Aruba.
His wife graduated from a high school named Cumberland in Rhode Island. Raina also does a lot of charity work.
For instance, during a visit to Women's Lunch Place in Boston, along with Nicole Perlstein, Julie Quinn, Alyssa Cannon, Lindsay Force, Rosanne Gregory, Linda Holliday, and Wendy Kraft, Raina said:
"We are just really thankful for the chance to be here. It is so pleasant for us to be able to give back to society and help these women."
She continued:
"What they do in this system is just extraordinary, and we are just happy to come back year after year and give back to the fellowship."
Children
The couple has three children named:
The family resides in Royal Oak, Michigan.
Quotes
"These are things that he [New England Patriots Head Coach Bill Belichick] and I have done for a lot of years together. Not against each other, but obviously together."
"We're not in-game plan mode. We're just kind of in a learning mode and a fundamental mode."
"Players are taught from the beginning to be arrogant at a certain college in this state without ever winning anything."
"There's just a lot of things that come up that are a challenge."
"The biggest thing for us is to have a good practice. I think it's no different than when we practice against ourselves."
Trivia
In the summer of 2019, he had surgery for the Achilles tendon. He said about his rehabilitation process:
"It really is day-by-day for me. I think I've had like four different casts on. This is a walking boot, but I'm still kind of in the same mode right now."
Matt added:
"This is just so that the trainers and the physical therapy can get in and just start moving my foot around and stuff like that."
When he left his position with the Patriots to become head coach for the Lions, he listed his house in Wrentham for $700,000. He bought the house in 2013 for $625,000.
Matt Patricia – Net Worth & Salary
Patricia earned most of his wealth from working as an American football coach in the NFL. Patricia's salary with the Detroit Lions was not released to the public, however, the smallest salary in NFL for a head coach is $4 million per year, while the highest is $12.5 million per year. Therefore, Matt Patricia has an estimated net worth of $9 million.
Featured image source – © Guliver / Getty Images.
READ THIS NEXT
Taina Marie Meléndez – Biography