Maneet Chauhan, self-proclaimed "Nash-Yorker," is an Indian American TV personality and chef, who gained fame for being a judge on the Food Network's Chopped.
She once said:
"My mantra in life is 'nothing ventured, nothing gained,' and I very strongly stick by it."
Biography
Chauhan was born on October 27, 1976, in Ludhiana, Punjab, India, into a Sikh household.
She earned a bachelor's degree in hotel management from The WelcomeGroup Graduate School of Hotel Administration.
Her parents said to her:
"The biggest thing we can give you is a good education, and we need you to make the best of it."
Later, Maneet went to the Culinary Institute of America. During an interview, Chauhan said:
"I asked one of my instructors at the hotel school which was the best culinary school in the world and without batting an eye he said The Culinary Institute of America."
She graduated in 2000. Then, Chauhan worked in India with the Sheraton Group, Welcome Group, Taj Group, and the Oberoi Group.
In 2003, Maneet became the opening executive chef of Vermilion.
In May 2004, Chauhan was awarded Chicago Magazine's Best New Restaurant.
Chopped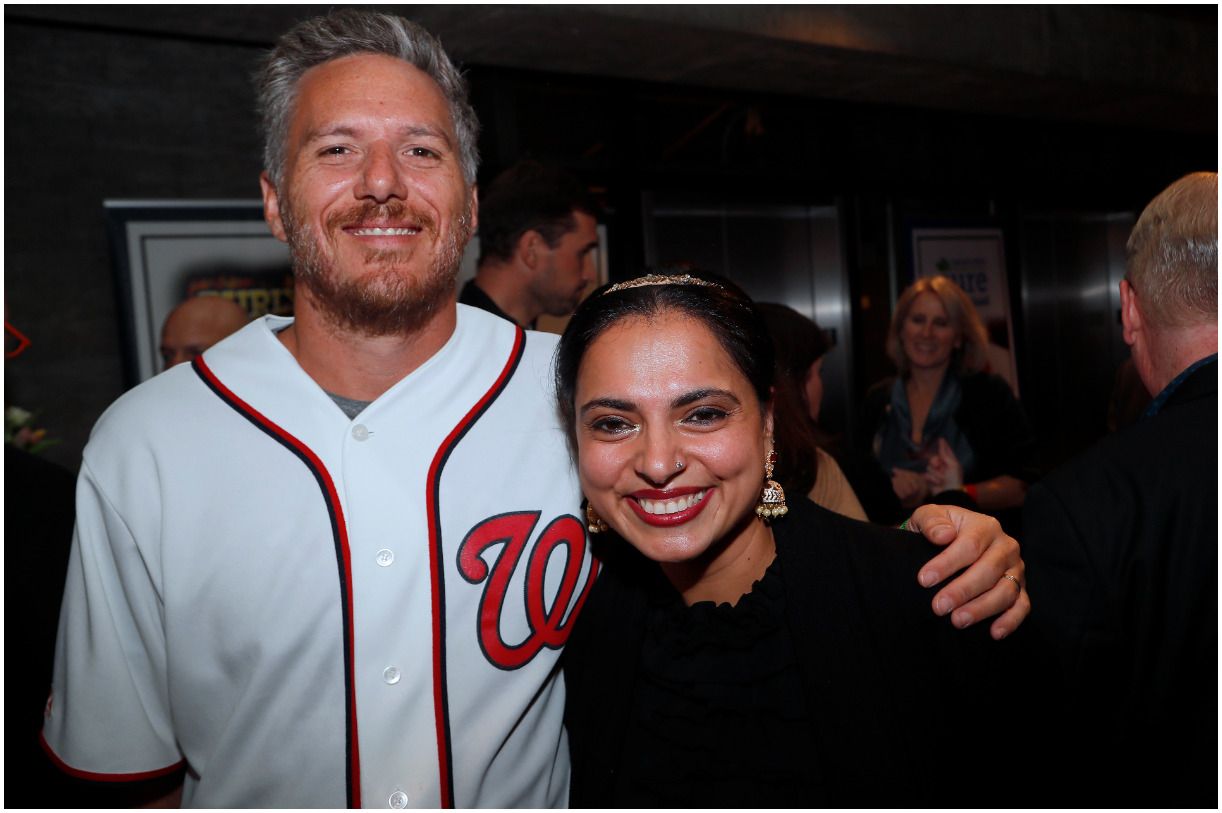 Since 2010, she has been a judge on Chopped – an American reality-based cooking TV game show series.
The series pits four chefs against each other as they compete for a chance to win $10,000. "Chopped" is hosted by Ted Allen and created by Linda Lea, Dave Noll, and Michael Krupat.
In 2012, she was awarded the James Beard Foundation Broadcast Media Award for her role as a judge on "Chopped."
In 2014, Maneet opened a Nashville restaurant called the "Chauhan Ale and Masala House."
She said for Bon Appetit:
"I think Nashville is the perfect place for us to grow our business because it is such an up-and-coming town, and not only in terms of the culinary [scene] – it's always been known to be a music city."
Also in 2014, she was invited by First Lady Michelle Obama and President Obama for the Annual Easter Egg Roll Hunt to the White House.
Starting in 2016, Chauhan appears in the TV series "Guy's Grocery Games."
In November 2018, Chef Maneet Chauhan opened Chaatable in the Sylvan Heights section of Nashville.
In 2021, Chauhan won the Food Network competition Tournament of Champions.
Book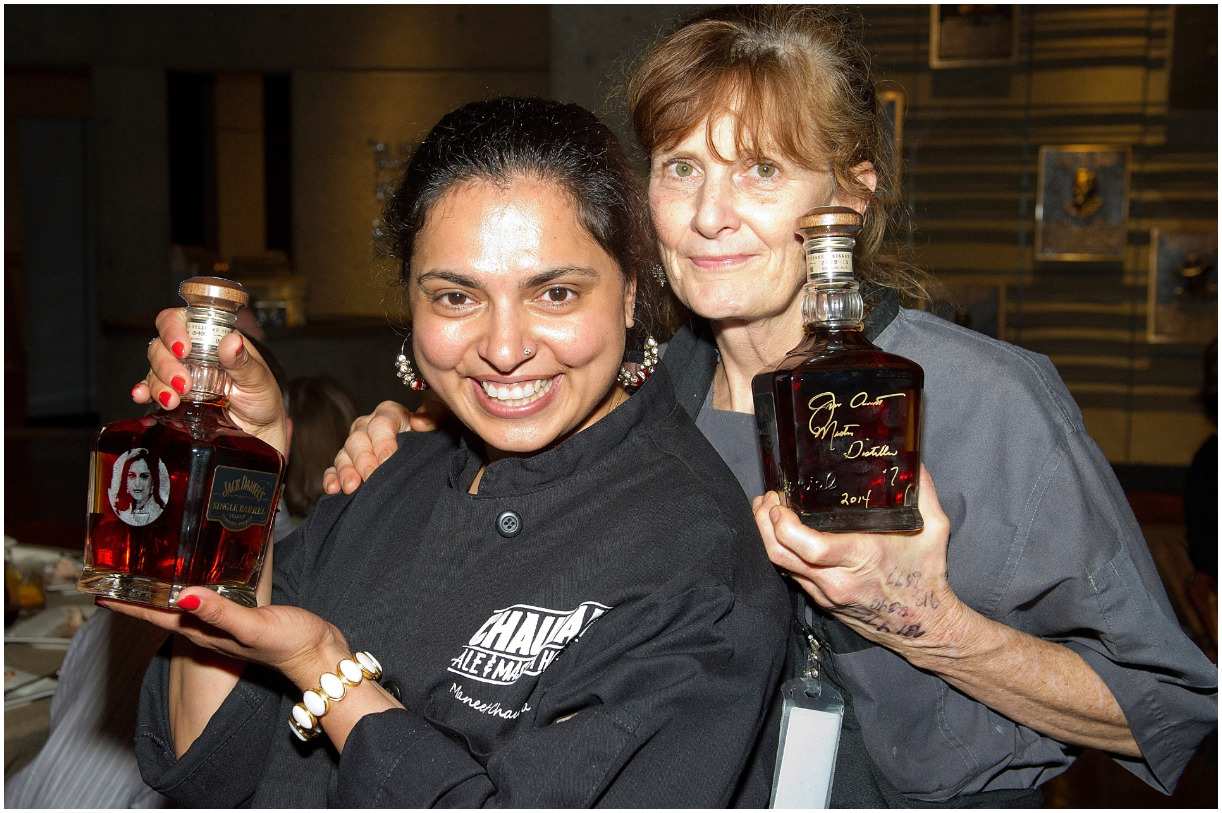 On May 1, 2013, Chauhan published a cookbook, named – "Flavors of My World: A Culinary Tour Through 25 Countries." Maneet said about her book in an interview:
"In the book, I feature some of my favorite dishes sourced from 25 countries around the world, but with an Indian twist and Indian ingredients."
Chauhan went on to say:
"For example, I make a burger that's flavored with Indian spices. I hope it helps people realize that Indian flavors really are very accessible."
Weight Loss
In 2018, she lost about 40 pounds of body weight by being more mindful of her regular diet. She said:
"I have always had weight issues. Not body image issues, but weight issues."
Maneet added:
"I was never concerned with my body image. It didn't bother me."
Due to the wide variety of cuisine that is part of her typical day, Chauhan realized that following a diet low in calories would be difficult for her. She also started to exercise.
"Besides my 10,000 steps every day, I'd like to add exercise into my routine."
READ MORE: Magga Braco Net Worth
Husband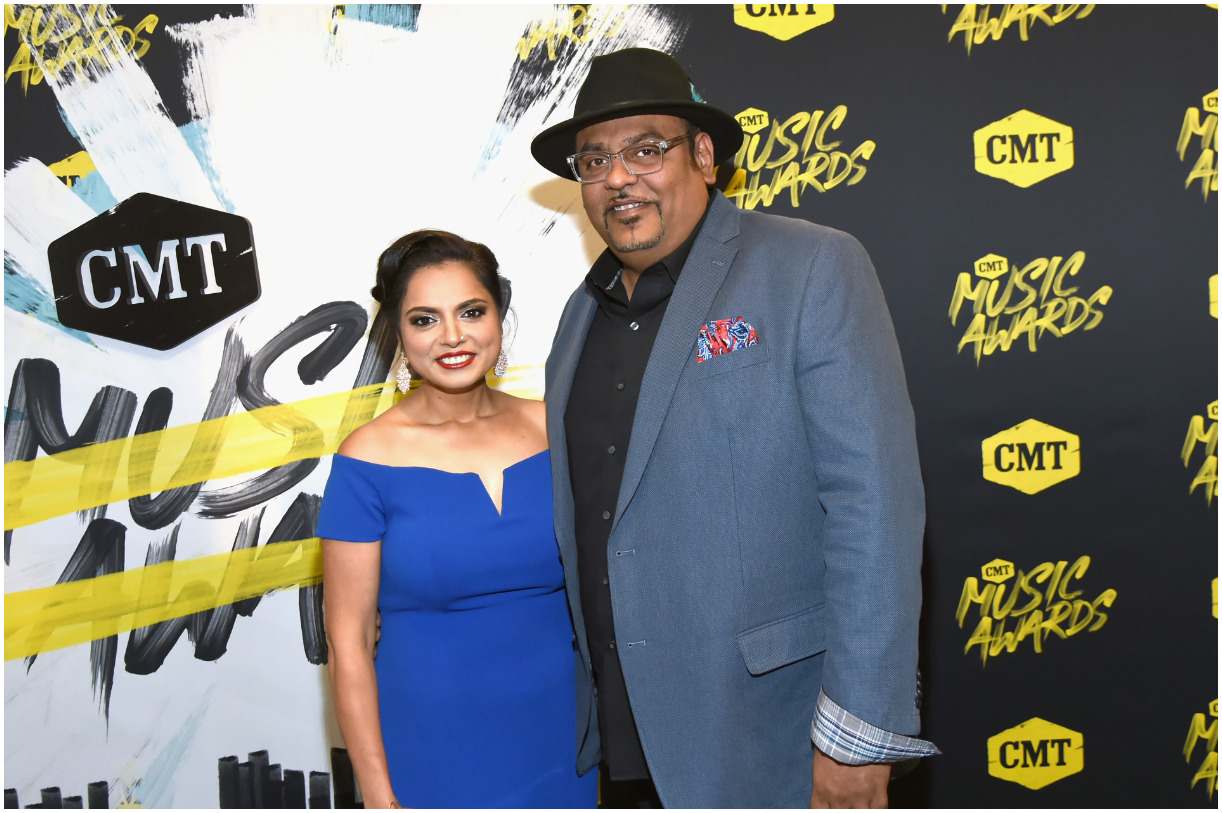 Maneet Chauhan married restauranteur Vivek Deora in 2007.
The two met during college in Manipal. She said about her husband:
"I think the most incredible part is that we get each other's passions."
Chauhan continued:
"I think Vivek is probably the only person whose feedback I take very seriously when it comes to food, or when it comes to anything that I'm doing."
Children
The couple has two children.
Her daughter, Shagun, is really interested in learning to cook. Maneet said:
"She loves rolling out the dough for flatbreads."
The Indian American chef continued:
"That's what inspired us to make pizza together. Pizza is a great segue into unfamiliar flavors—plus you can pile on the veggies."
READ MORE: Who is Julien Blanc's wife?
Quotes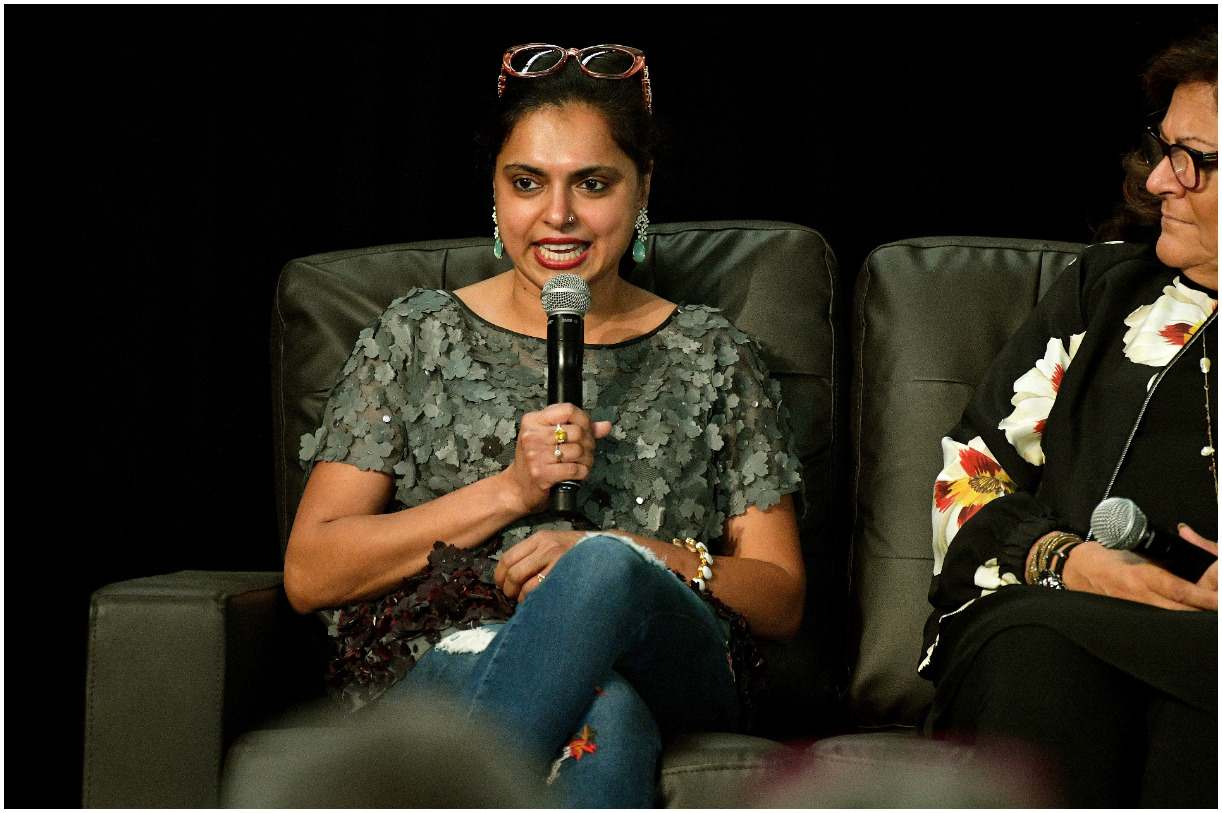 "Growing up in an Indian household where the women are supposed to cook, my dad used to love making ice cream."
"On both my mom's and dad's side, there are some really strong women."
"A lot of people who have not had Indian food are intimidated by it. They try these, and they're like a-ha, I want to try more."
"I want the world to see the true beauty of Indian food."
"I'm a chef, a business owner, a manager, a brewer. But I'm not, for example, a producer. A photographer. A filmmaker."
"From the moment I stepped foot in Music City, I have had a love affair with the people and burgeoning culinary scene."
READ MORE: Harry Knowles Net Worth
Trivia
She has been featured in publications such as:
The Telegraph;
Bon Appétit;
Times of India;
Food & Wine;
New York Post;
New York Times;
Wall Street Journal;
USA Today;
Wine Enthusiast;
The Local Palate.
When asked in an interview about what does she want to be known for, Maneet responded:
"I want to be known for making Indian food more approachable."
She later added:
"I want to be known for giving Indian food a mainstream voice."
Other famous chefs who won the James Beard Foundation Award are – Nancy Silverton and Michael Symon.
Maneet Chauhan – Net Worth
Chef Chauhan earned most of her wealth from managing her restaurants. In addition, Maneet makes money from selling her book – "Flavors of My World: A Culinary Tour Through 25 Countries."
Moreover, she has appeared on Worst Cooks in America. Also, Maneet has competed on Iron Chef and The Next Iron Chef, as well as a regular judge on Food Network's Chopped.
Therefore, Indian American chef Maneet Chauhan has an estimated net worth of $3 million.
READ THIS NEXT: Who is Jessie Moses?
References

https://parade.com/chopped-star-maneet-chauhan-new-recipes/
https://nashville.eater.com/nashville-maneet-chauhan-vivek-deora