Barry Williams is an American actor, author, and singer who is best known as the oldest Brady son, Greg, on the classic The Brady Bunch.
Biography
He was born on September 30, 1954, in Santa Monica, California, USA, as Barry William Blenkhorn to Canadian-born Frank Millar Blenkhorn and Doris May Moore.
Barry grew up in Santa Monica, California.
He changed his name from Barry William Blenkhorn to Barry Williams at the age of 11.
In 1967, Williams made his television debut as John Heffernan in an episode of the television series Dragnet 1967.
The Brady Bunch
From 1969 to 1974, he starred as Greg Brady in 117 episodes of The Brady Bunch, a TV series that ran on ABC and was created by Sherwood Schwartz.
The show followed the Bradys' day-to-day lives, a blended family of six children thanks to the marriage of Carol Martin (Florence Henderson) to Mike Brady (Robert Reed).
Carol Martin's three daughters were Cindy (Susan Olsen), Jan (Eve Plumb), and Marcia (Maureen McCormick), while Mike Brady's children were three boys – Bobby (Mike Lookinland), Peter (Christopher Knight), and Greg (Barry Williams).
The show's success led to several spin-off series and television reunion films, such as:
The Brady Bunch Hour (1976–1977);
The Brady Brides (1981);
The Brady Girls Get Married (1981);
A Very Brady Christmas (1988);
The Bradys (1990);
The Brady Bunch Movie (1995);
A Very Brady Sequel (1996);
The Brady Bunch in the White House (2002).
In 1988, Barry performed on Broadway in the musical Romance/Romance with actress Alison Fraser.
In 1989, he received an award from the Young Artist Foundation for his role as Greg Brady.
In 1992, Williams published his autobiography, titled – "Growing Up Brady: I Was A Teenage Greg." It became a New York Times bestseller.
Florence Henderson
In the autobiography, Williams told numerous stories about life off-screen, most notably his infatuation with his TV mom, Florence Henderson.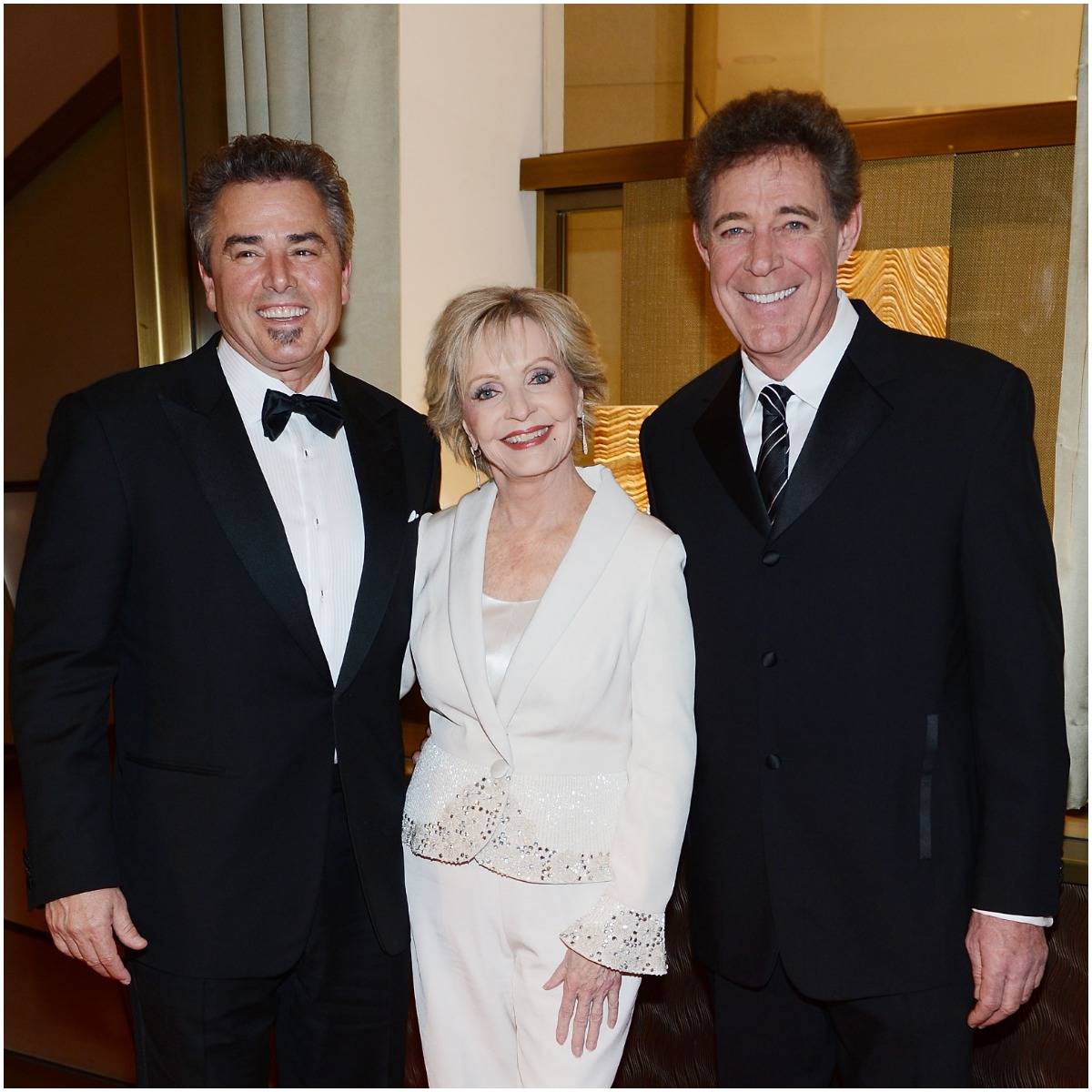 "He had a crush on me, and he asked me out for a date, which I'll never forget," she said in an interview. Florence also said: "The crush was a very serious thing for him, so I was never condescending. I certainly liked him too, but I wasn't exactly the Cher of the TV mom set."
"It wasn't that I sought to bed her. I just wanted to spend time with her," Barry confessed. "It was flattering that she gave me any attention at all."
"Florence was married and more than twice Barry's age," Maureen McCormick (Marcia Brady in The Brady Bunch) wrote in her memoir Here's the Story: Surviving Marcia Brady and Finding My True Voice. She also wrote: "I want to believe she thought his puppy love was cute, and she decided to play along."
Barry's autobiography was adapted into a 2000 TV movie – "Growing Up Brady," directed by Richard A. Colla and starring Adam Brody as Williams, Rebeccah Bush as Florence Henderson, and Kaley Cuoco as Maureen McCormick.
On January 17, 2001, he received a $52,000 fine from Actors Equity.
"I've been a member of Actors' Equity since 1974," Barry said for Play Bill. "This is the first time there has been any controversy surrounding my membership, and I think a penalty should take into account the 27-year history of a member and a person."
He sang a parody of Eminem's "The Real Slim Shady" called "The Real Greg Brady" in 2000.
Barry participated in the FOX television show Celebrity Boxing in 2002.
In 2006, Williams performed as Bob Grady in the TV series "According to Jim" and "That '70s Show."
In 2010, he performed in Mega Piranha, an SF disaster horror film directed by Eric Forsberg. The film was filmed in Belize, Central America.
In 2017, Barry was the voice of Bumper Sr. in the television series "The Loud House."
In 2018, Williams starred in the drama Flea.
Wife
In July 1990, Barry Williams married Diane Martin. The two divorced in 1992.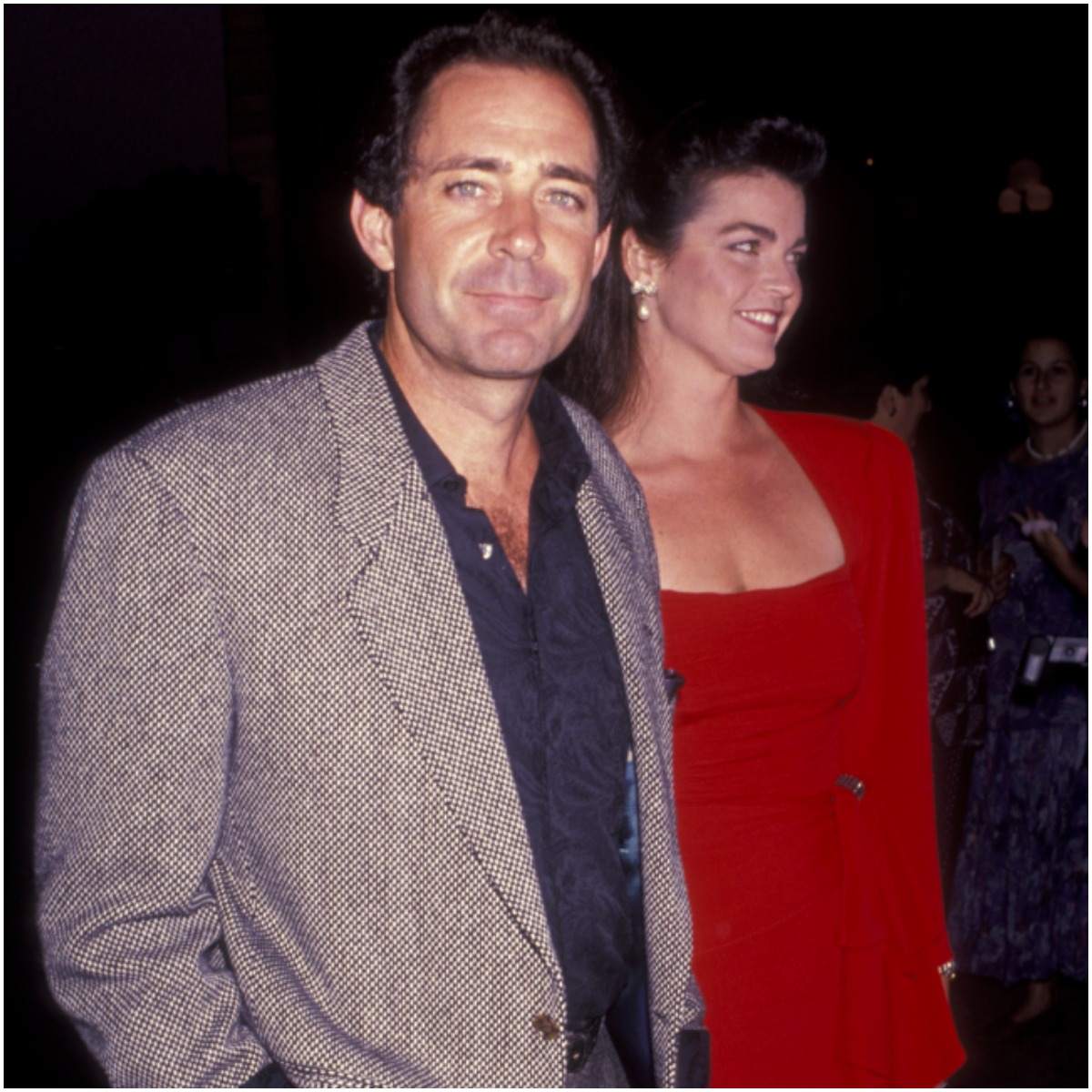 On January 30, 1999, he married Eila Mary Matt. They divorced in January 2005.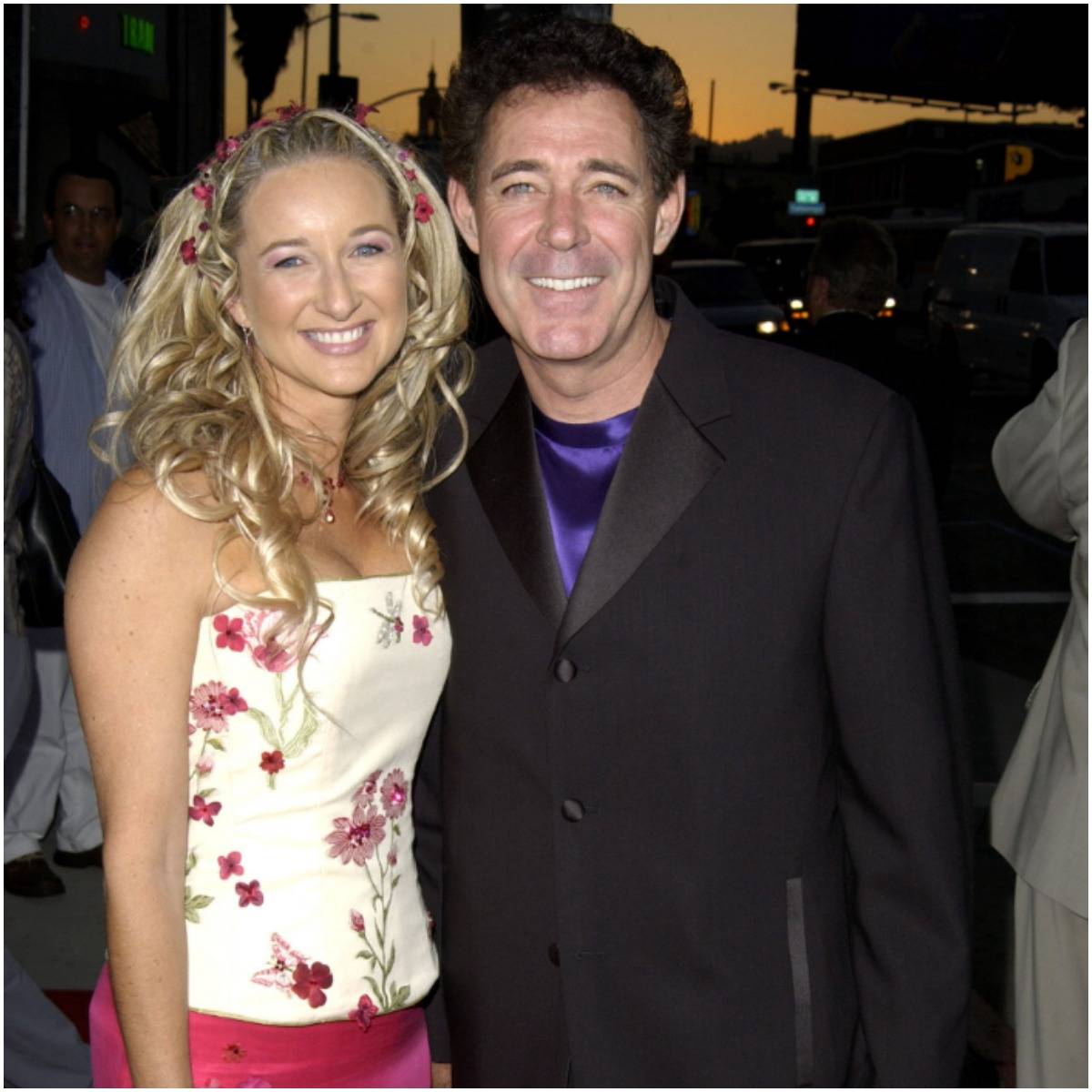 In 2006, Williams started to date Elizabeth Kennedy.
The pair broke-up in 2013. "We had a really beautiful romance when things were good, and things were good for the majority of the time we were together," Elizabeth Kennedy said about their relationship.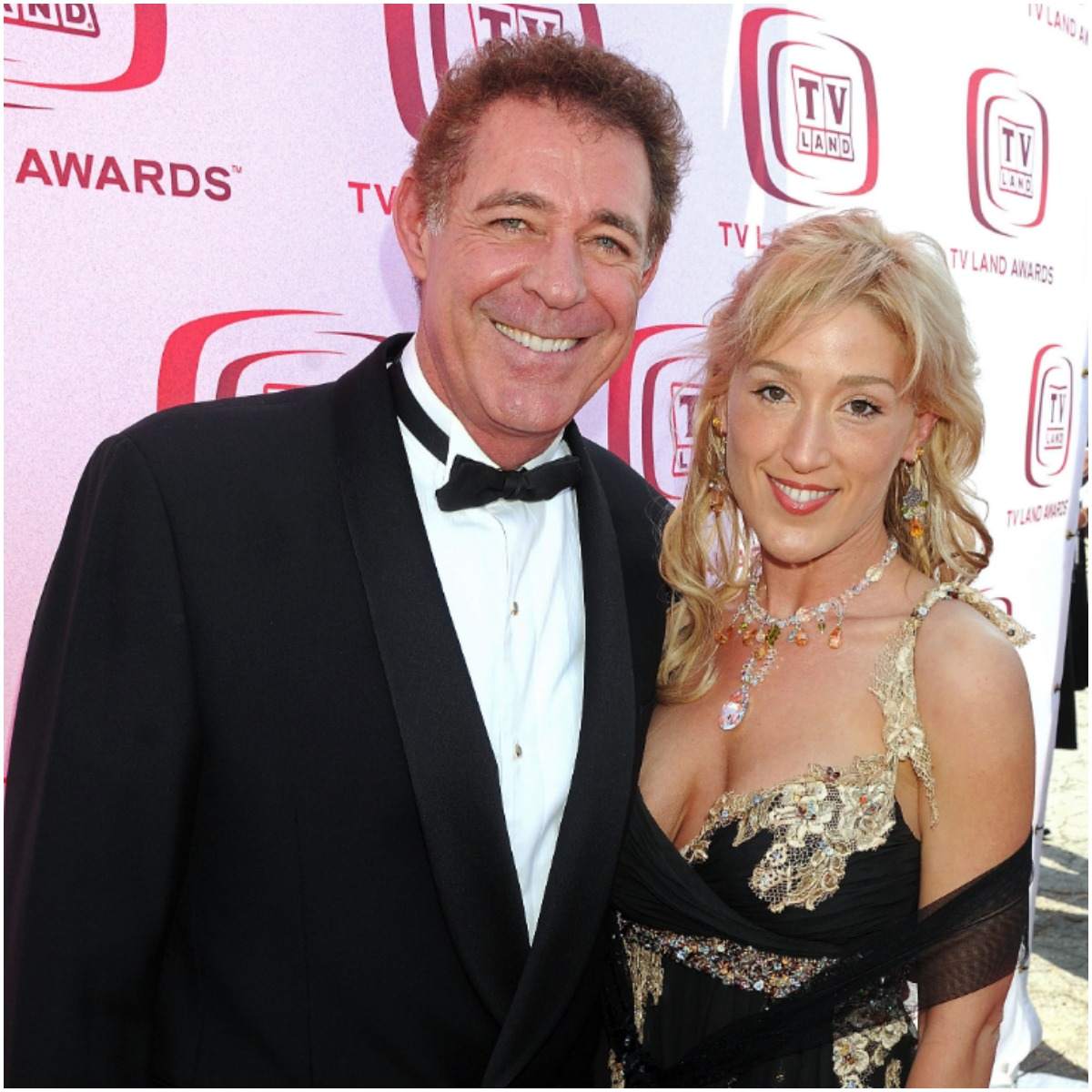 On July 9, 2017, Barry married Tina Mahina.
"We are excited to share our happiness with friends and family," Williams said after the wedding.
READ MORE: Who is Andy Milonakis' wife?
Children
With Eila Mary Matt, Barry has a son named Brandon Eric Williams (b. on January 24, 2003).
With Elizabeth Kennedy, Williams has a daughter, named Samantha Rose Williams (b. in 2012).
Height
5′ 10″ (1.78 m)
Quotes
"I do try to live in a compassionate, considerate, and positive way."
"I've been in front of America, almost my entire life."
"I don't think of myself as a role model."
READ MORE: Anthony Jeselnik Net Worth
Trivia
Williams has played the same character (Greg Brady) in five different series:
The Bradys;
The Brady Bunch Variety Hour;
The Brady Kids;
The ABC Saturday Superstar Movie;
The Brady Bunch.
Barry Williams – Net Worth
Williams earned most of his wealth from portraying Greg Brady in The Brady Bunch. In addition, Barry portrayed Greg in a few TV films and spin-off series of The Brady Bunch. He also appeared on "The Loud House" and "A.N.T. Farm."
He also published a book – "Growing Up Brady: I Was A Teenage Greg." Therefore, actor Barry Williams has an estimated net worth of $5 million.
Featured image source – © Guliver / Getty Images.
READ THIS NEXT: Who is Norm Macdonald?