Nicole Murphy has been, throughout her career and lifetime, a model, a reality star, a jewelry designer, a businesswoman and a mother. But what first catapulted her into the media spotlight—and what has helped keep her there for the past decade—is her marriage to superstar comedian, Eddie Murphy.
The Origin Story
Nicole Ronnette Mitchell was born January 5, 1968 in Sacramento, to parents Eddie and Ellen. She has 3 brothers: Nathan, Darius, and Trevor.
Nicole was a beautiful child, and tall for her age. She began modeling at 13. Within a year of her first modeling audition, she had signed with Ford—one of the world's most successful agencies. She won a modeling contest and went on to stomp the catwalk for Chanel, Yves St. Laurent, and Valentino by the time she was 20.
Nicole Mitchell met Eddie Murphy in 1988—when she was 20. Both were guests at the NAACP Image Awards, and the two were almost inseparable from then on. Murphy was already a major Hollywood star at that point, and Nicole was a model. She had some success walking the runways for Ungaro and Valentino.
The pair moved in together almost immediately, and by November 1989, they had welcomed their eldest daughter—Bria.
The pair went on to have another 4 children: Myles, Shayne, Zola, and Bella.
A few years after their first child was born, the comedian married Nicole at a $1.5 million wedding at New York's Plaza Hotel.
The Break Up
Nicole filed for divorce from the superstar Eddie Murphy in 2005, and the divorce was finalized in 2006. As part of the divorce settlement, Eddie Murphy shelled out $15 million to his ex-wife—and managed to stay civil with her for the sake of the couple's family.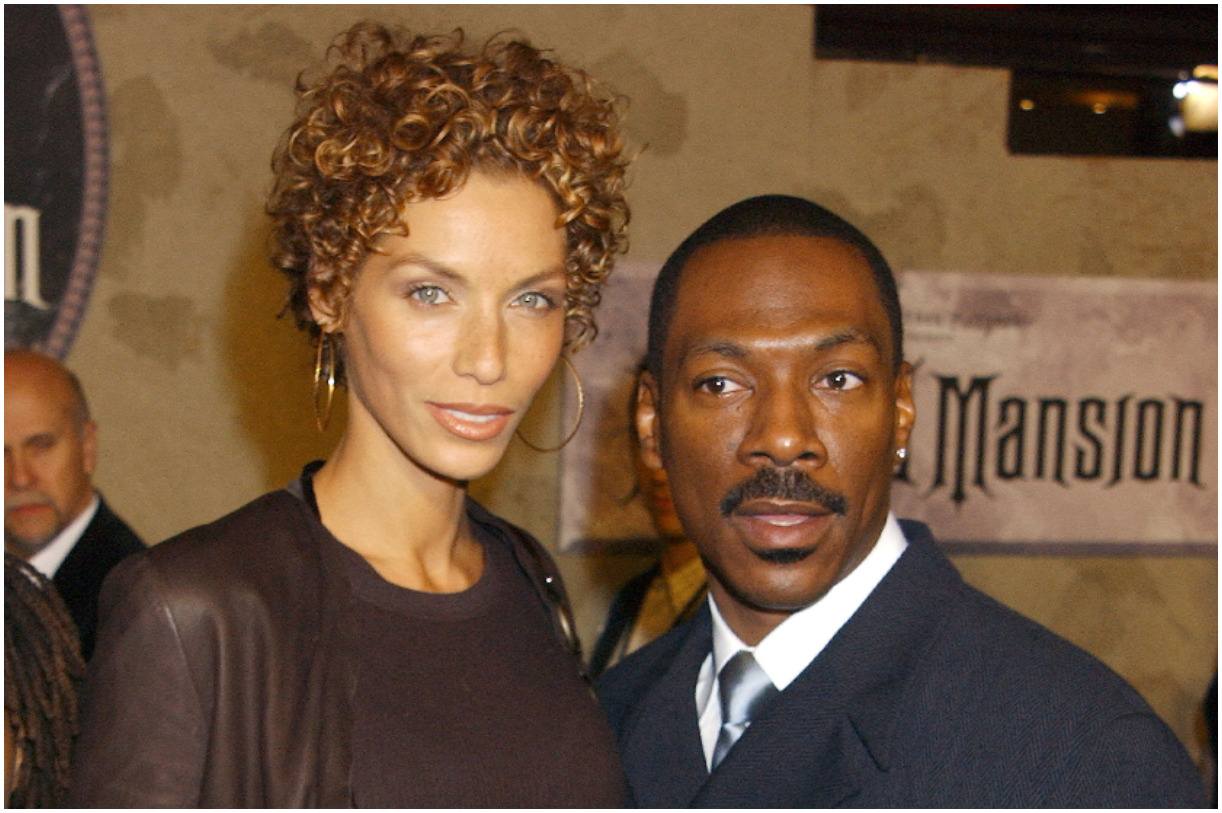 While Eddie moved on quickly, marrying glamorous record exec, Tracey Edmonds, Nicole proved to struggle with making savvy financial decisions.
Her childhood friend, fraudster Troy Stratos, convinced the naïve Nicole to give him money to invest in Dubai and the UAE. She did it, and also remortgaged both her home and the home her mother lived in—giving the money to Stratos. Stratos, who was living in her home at the time, had no intention of helping Nicole invest her money. He spent the money on his lavish lifestyle, even taking Nicole on an extravagant European vacation—which she unknowingly paid for.
It is believed she lost between $7 million and the entire $15 million to Stratos' scam. He went to trial, and was sent to prison for 22 years for defrauding many wealthy people. It is unknown whether Nicole's ex-husband had to bail her out of debt, or if she maximized her own hustle to bounce back.
What hustle, you ask? Believe it or not, Nicole Murphy is no slouch on the business scene.
The Business Adventures of Nicole Murphy
Television Production
As uncomfortable as a show about women who were famous for dating famous men should have been, hundreds of thousands still tuned in. The series followed the ex-wives club from 2012 to 2014 as they indulged in drama, excessive drinking, cosmetic procedures, and shopping.
It featured Shanna Moakler, Shamicka Lawrence, Mayte Garcia, and Jessica Canseco—as well as Murphy herself.
Skincare
In 2018, Nicole Murphy launched her own skincare brand—ZOBELA. Inspired by the names of her children, the brand is cruelty-free, fragrance-free, and US-made. The brand, designed to compete with the neverending list of celebrities and models touting the best solution to wrinkles and anti-aging, has seen reasonable success.
READ MORE: Is Leena Xu dating now?
Jewelry
FLP Jewelry Design—which stands for Friendship, Love, and Peace—was Nicole's first business venture when she retired as a model and married Murphy. The line showcases bespoke, one-off pieces with a quirky, elegant design aesthetic.
Controversy
Even as Nicole Murphy has worked to make her business ventures thrive, her personal life hasn't been so fortunate. From on-screen drama in Hollywood Exes, to real-life drama in her romantic life, the ex-model and ex-wife to a superstar has seen her share of humiliations.
In 2018 she was called out by actress LisaRaye McCoy for reportedly having an affair with the superstar's then-husband. Michael Misick, former prime minister of Turks and Caicos, and Nicole both denied the accusations, but the seed of doubt was sown.
READ MORE: Andrew Camarata Net Worth
In 2019, Nicole was snapped by paparazzi kissing married film director Antoine Fuqua at an Italian hotel. She attempted to lie when confronted, putting off the intimate moment as a "friendly hello". The star's ex-husband, Eddie Murphy, was said to be humiliated, and angry that his ex-wife had embarrassed their family that way.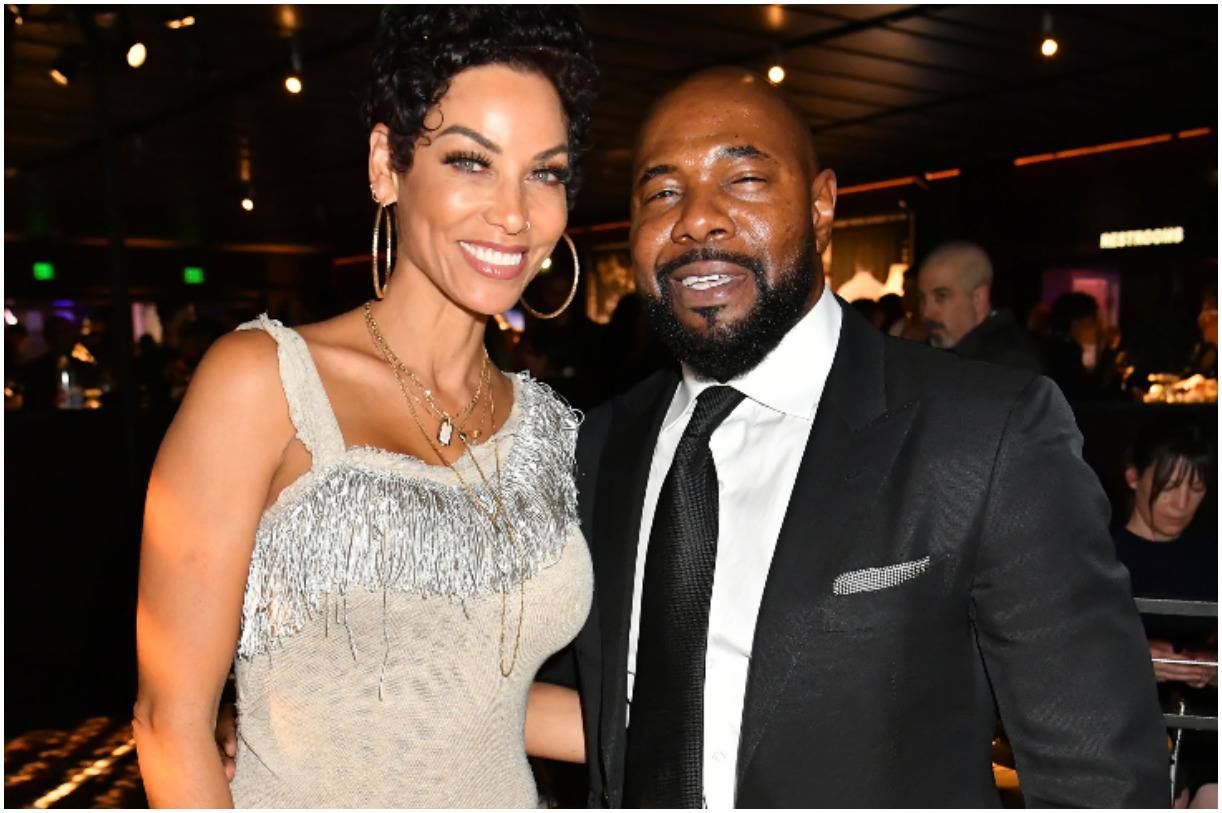 He demanded she accept responsibility and publicly apologize to Fuqua's wife of 20 years, and family. She came clean in a feature on Wendy William's television show.
Not all Nicole's drama stems from her love life, either. Also in 2019, she sparked controversy for making a comment about her own children. She said she wished her daughters had hair like her, instead of their father's curly hair.
The girls, who have thick, curly hair, were defended publicly on Twitter by the African American community. Some commenters noted that since Nicole and Eddie's divorce, the couple's children always have their hair straightened or relaxed. In the current climate of racial inequality, Nicole's comments were panned as insensitive and anti-Black.
What Is The Net Worth Of Nicole Murphy?
Nicole Murphy has an estimated net worth of $11 million.
Nicole Murphy caught Shannon Sharpe's eye. Want to see how that went down? You can also check out her Instagram account.
Featured image source – © Guliver / Getty Images.
READ THIS NEXT: Who is Hannah Barron?