Oscar Maximilian Jackman is the son of Deborra-Lee Furness and Hugh Jackman. Oscar was adopted after Hugh and Furness were unable to have children of their own but still wanted to start a family.
Biography
Maximilian was born on May 15, 2000, in Australia. He is of Cherokee, Hawaiian, Caucasian, African-American ethnicity.
Oscar got adopted in May 2001.
Hugh Jackman married Deborra-Lee Furness in April 1996. The two adopted two children, a son named Oscar and a daughter named Ava after the couple realized they could not have biological children of their own.
Jackman said for Parade:
"We always wanted kids. I was brought up in a family with five kids, two were adopted, three biological. It was a natural mix to me. Deb felt that way too."
Hugh went on to say:
"We thought we'd have a couple of biological children and maybe one adopted. But biologically, we couldn't have kids, so that didn't happen."
In another interview, he said:
"From the moment we started the adoption process, all the anxiety went away. I don't think of them as adopted – they're our children."
Parents
Deborra-Lee Furness is an Australian filmmaker and actress who appeared in The Humpty Dumpty Man, Cool Change, and Jenny Kissed Me.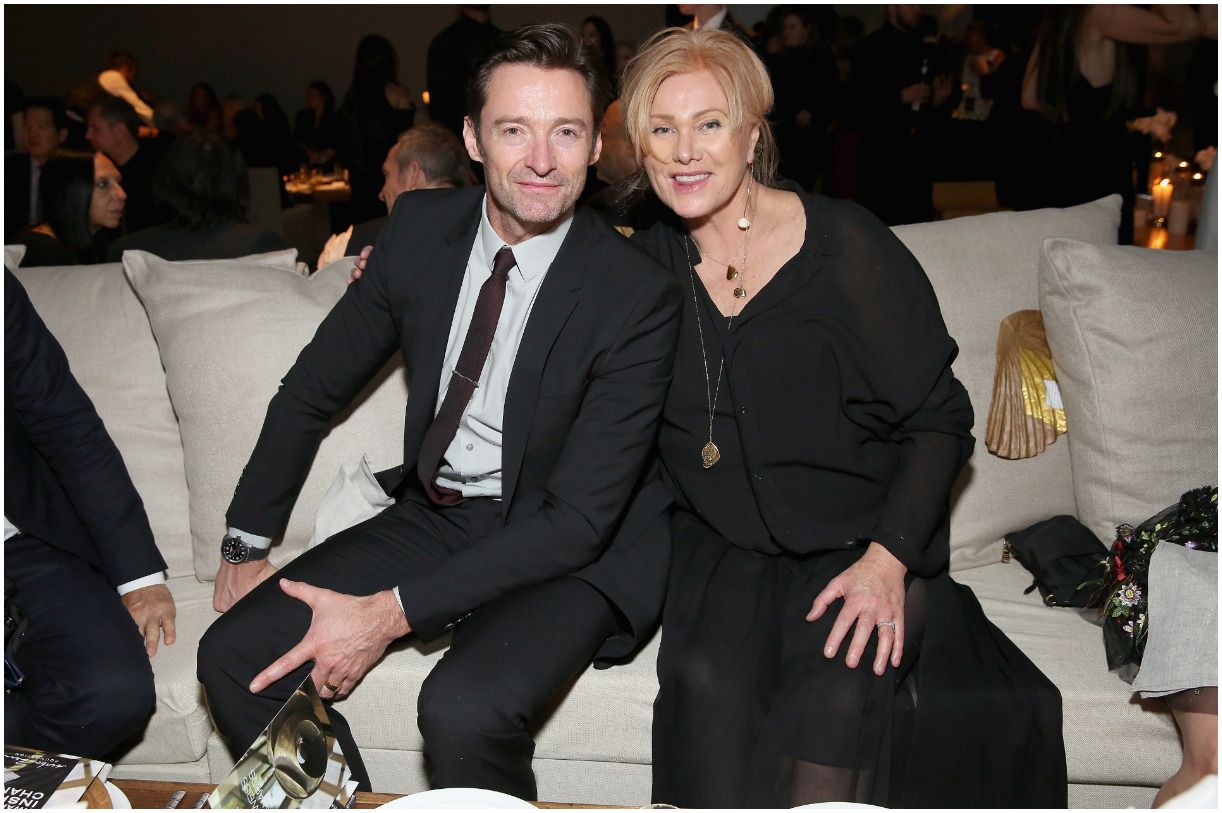 Furness made her big-screen debut in the 1985 film Crossover Dreams.
Deborra confirmed that she and Hugh adopted Maximilian because she previously suffered 2 miscarriages. She explained:
"It's like this, we had some miscarriages and we tried, we did the IVF and we were always going to, we wanted to have a child and adopt a child."
The actress added:
"And then when we went to, oh well we'll just adopt first, it was like what were we worried about, and it was it just happened so it was no big deal."
Furness founded the Adopt Change in Australia. The organization aims to provide every child access to a safe and stable family upbringing. They also work towards improving adoption programs and raising awareness of the issues of vulnerable kids.
She also tries to remove the stigma surrounding adoption. Deborra said for News:
"I had one incident. My son is mixed race and I was standing in a park with him and someone said: 'Oh, is he adopted?' in a kind of whisper."
Furness continued:
"And I snapped back: 'Yes, he's adopted!'"
Hugh Jackman is an Australian actor who studied at Pymble Public School while growing up in Australia. He performed in Van Helsing, Pan, Les Misérables, The Front Runner, The Prestige, and Prisoners.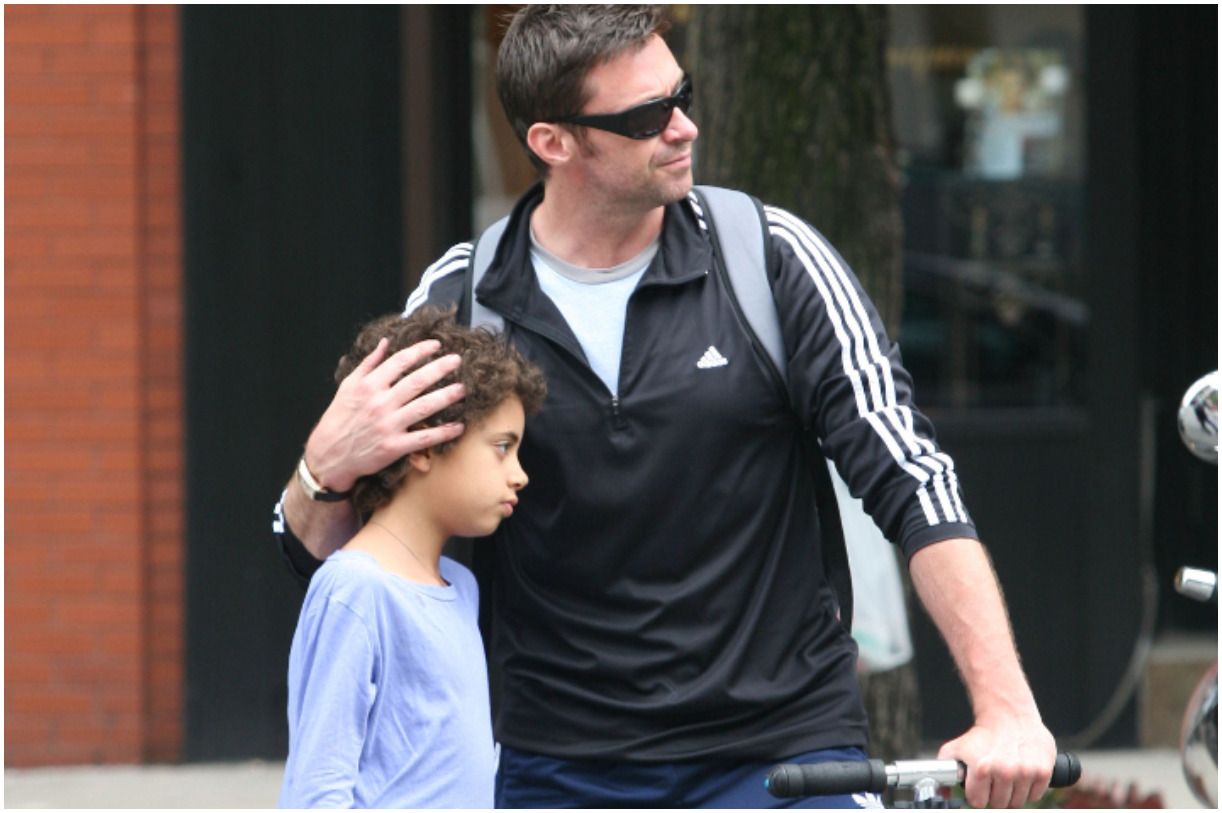 Jackman is best known for playing Wolverine in the X-Men film series.
In a 2009 interview with Barbara Walters, he said:
"When we went first to talk to someone in Los Angeles about adoption, I remember, they said, 'What do you want?' I said, 'Well, healthy would be good.'"
He went on to say:
"And they said, 'Well, what about the race?' We'd ticked mixed race."
Jackman tries to give his children a solid education.
He once said:
"I'm going to be tougher on you than I would be if I wasn't famous, because people are actually going to be less tough on you in life."
Sister
Oscar has a sister, named Ava Eliot Jackman. She was adopted in 2005.
READ MORE: Dan Carlin Net Worth
Vacations
In 2008, the entire family went on vacation in Saint-Tropez, France.
In 2009, they had gone for a holiday to Disneyland.
In 2016, Hugh was hailed as a real-life hero after saving Oscar from strong currents at Sydney's Bondi beach.
Daniel Conn, a former National Rugby League star, stated at the time:
"Oscar got caught up with it so I swam out to go and get him and bring him back but he got caught up in it again and he [Hugh Jackman] just went into full-on Hugh Jackman mode."
Conn continued:
"He got Oscar and he also helped some other people too, it was amazing."
In June 2017, the entire family went to Antiparos, Greece.
READ MORE: Davie504 Height
Girlfriend
Oscar is reportedly dating Grace Hingston-Hurtado.
In the past, Maximilian used his father's fame to pick up girls. Hugh detailed:
"Once he was on the beach. He was talking to a girl, he was about 13, he was talking to a girl, who I guess to be about 15, and he started walking towards me."
The Australian actor went on to say:
"He came up to me and he started walking ahead of the girl, and he goes, 'Dad, Dad, Dad, she's coming over. I told her you're Wolverine, just go with it.'"
Jackman later added:
"I was like, 'I am the wingman for my 13-year-old boy.'"
READ MORE: Ed Mylett Net Worth
Oscar Maximilian Jackman – Net Worth
Maximilian is not professionally involved in any business. But, his mother, Furness, has an estimated net worth of $11 million, while his father, Hugh, has an estimated net worth of $161 million.
Featured image source – © Guliver / Getty Images.
READ THIS NEXT: Who is Jim Kwik?
Reference

https://www.cinemablend.com/hugh-jackmans-kid-uses-his-dads