Philippe Pozzo Di Borgo is a Corsican French businessman who is best known for his book Le Second Souffle (Second Wind) that served as the basis for the French film Intouchables (Untouchables).
He is also the Director of Pommery.
Biography
He was born on February 14, 1951. He is the second son of the Marquis de Vogue and the French duke Pozzo di Borgo.
His older brother is the 7th count Pozzo di Borgo (Russia).
Di Borgo is the nephew of Odile Versois' second husband, count François Pozzo di Borgo. He spent his childhood in Algeria, Morocco, Trinidad, Amsterdam, London, and Paris.
After completing his education, he began working as a manager at Moët and Chandon, a French fine winery that produces more than 28,000,000 bottles of champagne annually.
The company owns 2,900 acres (1,190 hectares) of vineyards, and it was established in 1743 by Claude Moët.
Pommery
Later, Philippe had become the director of Pommery, a Champagne house that was founded by Narcisse Greno and Alexandre Louis Pommery in 1858.
In 1993, di Borgo had an accident paragliding in the Savoyard reliefs of Mount Bisanne, in the Swiss Alps, according to Mirror.
After the accident, he became a diabetic quadriplegic – a paralysis that is caused by an injury of the cervical spinal cord.
Abdel Sellou
About a year after the accident, di Borgo hired a young man named Abdel Sellou as a personal caregiver.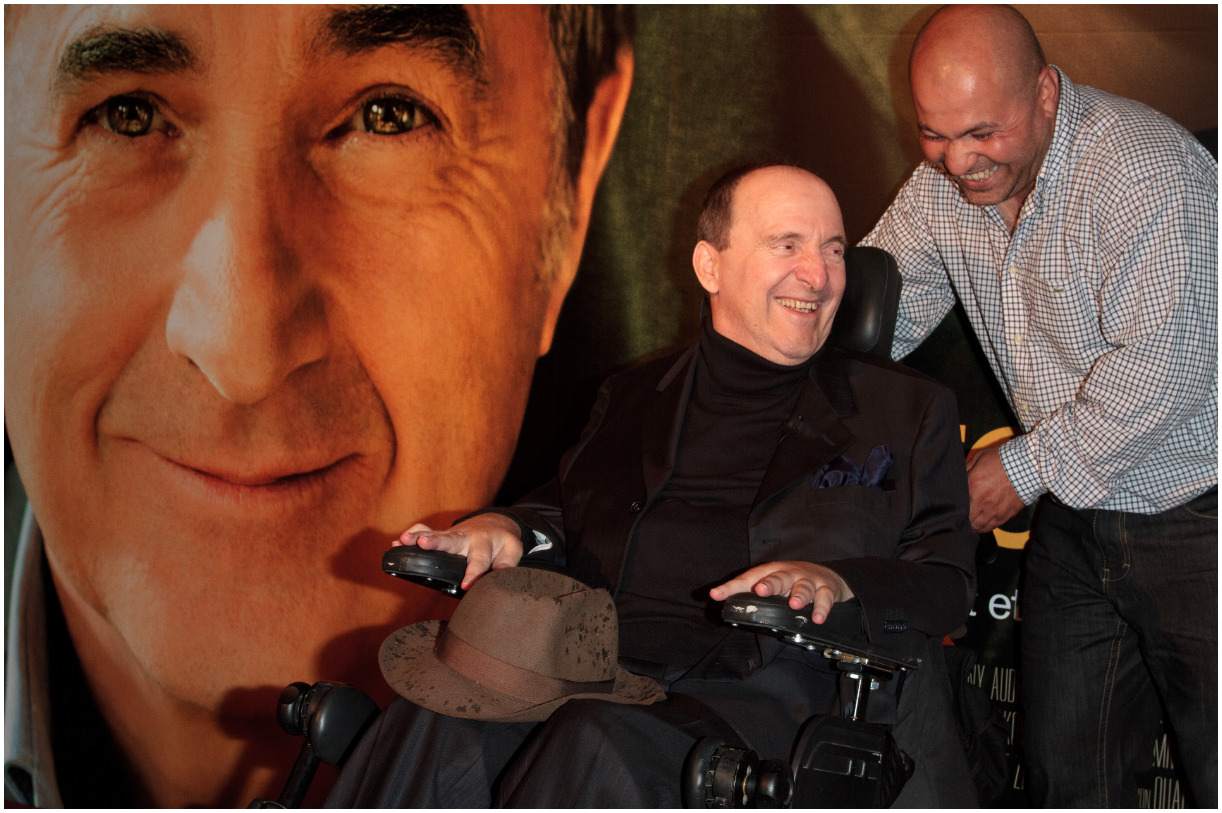 Abdel was 21 at the time, while Philippe was 42. Pozzo said in an interview:
"I didn't want him feeling sorry for me. People who are full of good intentions just kill you."
Philippe went on to say:
"I was looking for someone who'd keep me alive, not someone who'd bury me."
Pozzo had interviewed about 90 people before deciding to hire Sellou.
In a recent interview, di Borgo confessed:
"He didn't feel sorry for me. He was irreverent, cheeky and had an outrageous sense of humor."
Pozzo added:
"I suddenly found I was enjoying life again, feeling like I didn't know what was coming next," Philippe recalled.
Book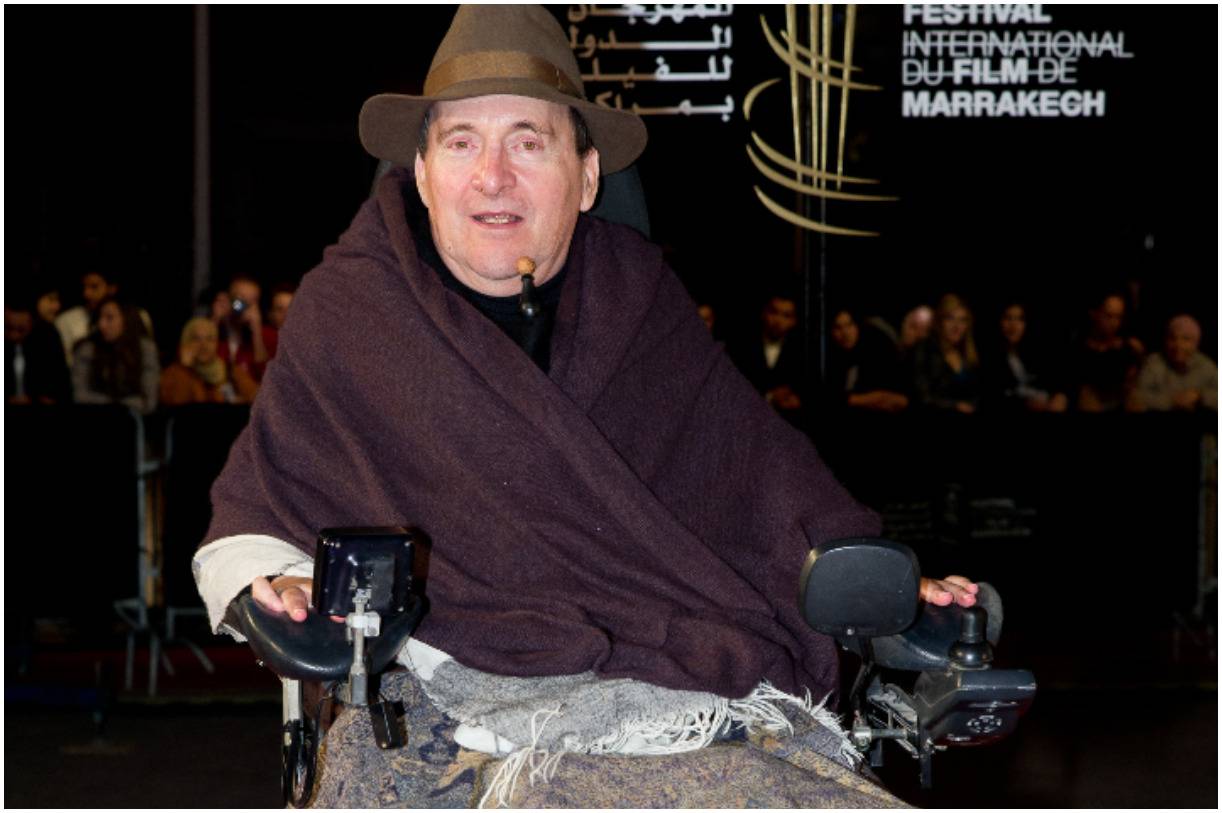 In 2001, he published a book titled – "A Second Wind: A Memoir," in which Philippe details the tragedies he suffered as well as his rediscovery of love.
In 2012, Sellou wrote his own version, named – "You Changed My Life." In the book, Abdel tells his story from a career as a pickpocket to his job as a personal caregiver for a quadriplegic.
READ MORE: What is the net worth of Anna Todd?
Film
His book Le Second Souffle was the basis for the film Intouchables.
It was directed by Éric Toledano and Olivier Nakache. Stars in the film are Omar Sy and François Cluzet.
Intouchables won the César Award for Best Actor for Omar Sy in France. More than 20 million people have seen it in France in the first year of release, reported The Globe And Mail.
Worldwide, Intouchables has grossed over $426 million. Intouchables is the 4th highest-grossing French-language film in the US since 1980.
In 2013, Pozzo became ambassador of the Wheeling Around the World, an association that was created in 2013 by paraplegic and globetrotter – Alexandre Bodart Pinto.
The Upside
In 2017, it was released The Upside, an American film written by Jon Hartmere and directed by Neil Burger. It is a remake of The Intouchables.
The Upside grossed more than $125 million at the global box office. It premiered at the Toronto International Film Festival.
Wife
On June 30, 1973, Di Borgo married Béatrice Henriette Lucie ROCHE. Three years after his accident (May 3, 1996), Henriette died of cancer.
On November 22, 2004, Pozzo married Khadija NAJIMI. The two met in Morocco.
READ MORE: Is DrLupo married?
Abdel lives in Algeria with his wife and three children. Philippe said about Abdel:
"Abdel and I finished our collaboration when we both found our soul mates."
Pozzo continued:
"We finished our time together without sadness or difficulty."
Children
Philippe and Henriette adopted a girl, then a boy, after she miscarried five times. The children were originally born in Columbia.
He has two more children with his second wife.
READ MORE: Linda Fairstein Net Worth
Quote
"People need affection and altruism; they need to take better care of each other."
Trivia
In 2016, Pozzo became the sponsor of the "UP for Humanness." It is an association that works for the construction of a more humane society.
In 2015, di Borgo became the godfather of the association the "Soulager mais pas tuer" (relieve but not kill). It is an association that campaigns against euthanasia.
In 2010, Philippe sold the Pozzo Di Borgo Hotel.
Philippe Pozzo Di Borgo – Net Worth
Pozzo made most of his fortune from being the director of Pommery as well as what he inherited from his family. In addition, di Borgo made money from selling his book as well as royalties from the film "Intouchables." Therefore, Philippe Pozzo Di Borgo has an estimated net worth of $25 million.
Featured image source – © Guliver / Getty Images.
READ THIS NEXT: Who is TSM Myth?