What is Judah Smith's net worth?
Introduction
Judah Smith is the religious leader of Churchome (formerly called The City Church), which is based in Seattle, Washington. Churchome is a thriving multi-site church that is renowned for its commitment to biblical faith and integrity, cultural relevance, and love for Jesus.
Biography
He was born in Washington and is a 7th-generation preacher. Judah said:
"My dad was my hero in every way."
His father, Wendell Smith, was born in 1950 in Tacoma and began the church in 1992. His congregation started off small with 21 people. His mother helped his father co-run the church until Smith Wendell's passing in 2009.
When his father passed away from cancer, Judah took over leadership of Churchome, Seattle.
Since then, over 50,000 people listen to Smith's sermons online each month. Also, the church has grown to about 7,000 in attendance across a few campuses.
READ MORE: What is the net worth of Shroud?
Podcast
He has a podcast that is called – "Churchome with Judah Smith."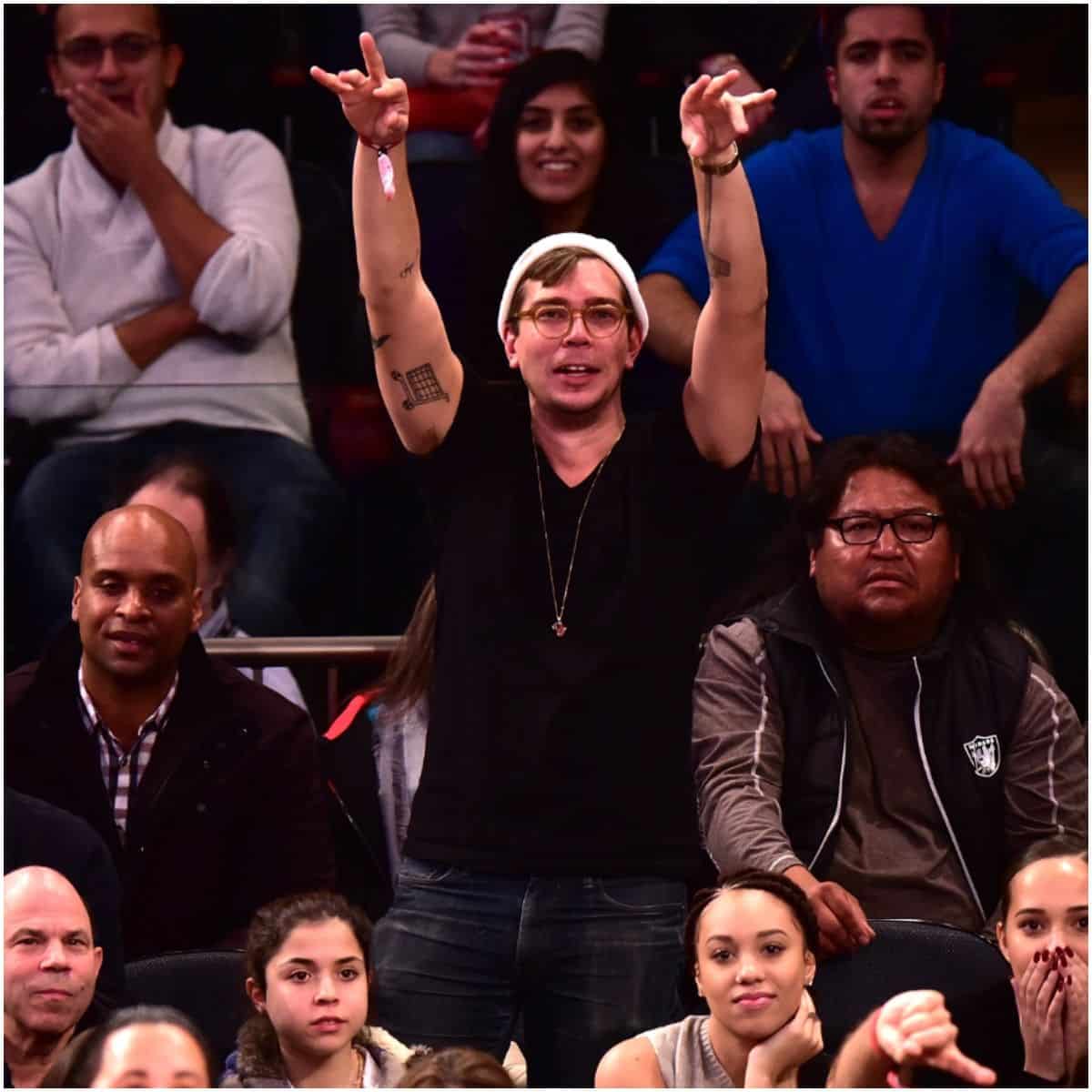 Books
Some of the books which he authored or is a co-author are:
Love Like Jesus: Reaching Others with Passion and Purpose (2013);
Jesus Is: Find a New Way to Be Human (2013);
Jesus Is Participant's Guide: Find a New Way to Be Human (2013);
Jesus Is Curriculum Kit: Find a New Way to Be Human (2013);
Jesus Is Student Edition: Discovering Who He Is Changes Who You Are (2014);
Life Is _____.: God's Illogical Love Will Change Your Existence (2015);
Jesus Is For You: Stories of God's Relentless Love (2015);
Life Is _____ Forty-Day Experience (2015);
How's Your Soul? Study Guide: Why Everything that Matters Starts with the Inside You (2016);
I Will Follow Jesus Bible Storybook (2016);
How's Your Soul? Study Guide with DVD: Why Everything that Matters Starts with the Inside You (2016);
How's Your Soul?: Why Everything that Matters Starts with the Inside You (2018).
The book "I Will Follow Jesus Bible Storybook" – is a children's book that is co-authored with his wife.
During an interview, he told People magazine:
"It's the first time my wife and I have put pen to paper together."
Judah later added:
"For me, personally, as a dad, it's the most important project I've ever done."
In a different interview, Judah said:
"When I preach and write, I try to retell biblical stories in a modern language."
Smith continued:
"It's not a new translation; it's a paraphrase. It is my attempt to put myself in the shoes-well sandals-of the original audience."
READ MORE: Is Dhar Mann married?
Wife
Judah Smith is married to Chelsea Smith.
Chelsea and her husband took over as lead pastors of Churchome, following her father-in-law Smith Wendell's death. Chelsea had previously co-run the Generational Church alongside her husband.
"Anybody who's in the room who has been married for more than 10 minutes knows that marriage is hard."
Chelsea said in a conversation with Maria Shriver in an episode of "Architects of Change Live."
She added:
"And I think one of the toughest things about marriage is realizing that I've committed my life to somebody who is going to let me down, and what will I do when this man lets me down?"
Children
The couple has three children:
Social Media
Smith has a massive following on social media and, as of June 2021, counts more than 379,000 followers on Twitter, 100,000 subscribers on YouTube (Churchome), and over 718,000 followers on Instagram.
Judah admits he is probably too attached to Instagram and Twitter:
"I'm checking them before even reading scripture or engaging with God."
READ MORE: Bobby Hundreds Net Worth
Trivia
Judah believes the Seattle Seahawks are God's favorite team.
According to sources, Judah was the one who urged Selena Gomez to reconcile with Justin Bieber in Norway since she's a good influence on Justin.
Smith explained:
"She's the only person who can stop Justin from having a breakdown."
Smith has described himself as an avid golfer.
Judah cites a prophetic experience during his teens as the inciting incident towards him becoming a pastor. Smith recalled:
"At nine years old, I had a real sense of God telling me that I was going to preach, then at 16, I had a real supernatural encounter with God."
Judah also said:
"At the risk of sounding incredibly spiritual, I saw things in a dream state, visions, some of which have come to pass in my life."
Judah reportedly texts Bieber verses each day. This started in 2010 after Justin Bieber's mother contacted Judah during Bieber's Seattle tour. They have been friends ever since.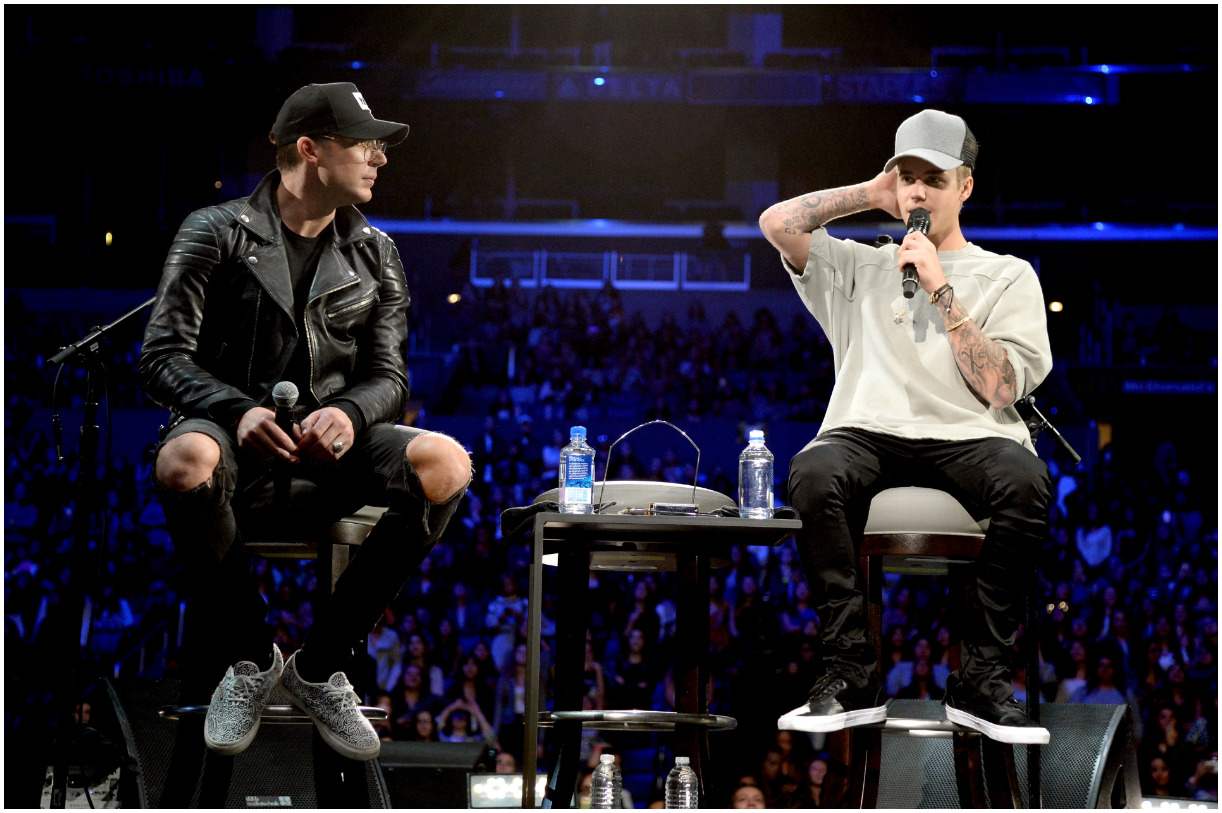 Smith declared:
"His mom came to a conference and heard me speak. She got a couple of my cassette tapes, and would play them for him while he fell asleep at night."
Judah later added:
"When we first met several years ago, he said, 'You used to put me to sleep with your preaching.'"
In 2014, Bieber posted a picture of Judah on Instagram and wrote:
"bible study with Judah Smith."
Judah is also renowned for his influence on Russell Wilson, an American football quarterback that plays for the Seattle Seahawks.
Russell holds the record for most wins by a National Football League quarterback through seven seasons (75).
During an interview with the Christian Post, Wilson said:
"Faith is a big part of my life, and I talk to my pastor Judah Smith almost every day."
Russell continued:
"One thing that he has really instilled in my heart this season is the idea of 'surrender and surround."
Judah is frequently pictured alongside Carl Lentz, another renowned American Pentecostal pastor, and Justin Bieber.
In 2019, Judah and his wife have launched an app that brings the church closer to you, including a "Daily Spark" inspiration, a virtual lobby, community groups, and prayer. He said:
"We're trying to take church to the palm of your hand."
READ MORE: Who is Catfish Cooley?
Judah Smith – Net Worth
Smith earned most of his wealth from working as a lead pastor at Churchome. His salary was not released to the public, but at Churchome, about 39 percent of their income goes to the staff. Also, he earns some money from selling his books, especially on Amazon.
Therefore, American pastor Judah Smith has an estimated net worth of $1 million.
READ THIS NEXT: Bozoma Saint John Net Worth
References

https://www.christiantoday.com/justin-bieber-worships-seattles-city-church-pastor-judah-smith
http://www1.cbn.com/church-justin-biebers-pastor-launches-app-to-take-church-global