What is Asahd Khaled's net worth?
Introduction
Asahd Khaled (his name means "lion" in Arabic) is the firstborn son and child of the superstar music producer DJ Khaled.
DJ Khaled told People after Asahd was born:
"My son is the greatest gift of life, our children are the world's biggest blessing, so I am so grateful to be able to celebrate his life with a carnival."
DJ Khaled later added:
"… and to be hosting many inner-city kids and their families so everyone in our community can experience joy today at the iconic Marlins Stadium together in our hometown of Miami."
His father documented his longtime fiancé's entire delivery on Snapchat, making Asahd Khaled the first person to ever have his birth documented on the platform.
After the birth announcement, Khaled declared:
"This is my first kid and I'm excited and I want more. I've always wanted to be a family man."
DJ Khaled continued:
"I'm in a great family and I want to have my own family at the same time."
Biography
Asahd Khaled was born on October 23, 2016, in California, USA. Asahd measured 21.5 inches long and weighed 7 lbs., 14 oz.
Asahd belongs to the Muslim-American ethnicity.
Mother
His mother is Nicole Tuck, who was engaged to DJ Khaled when he was born. Currently, Tuck is married to DJ Khaled.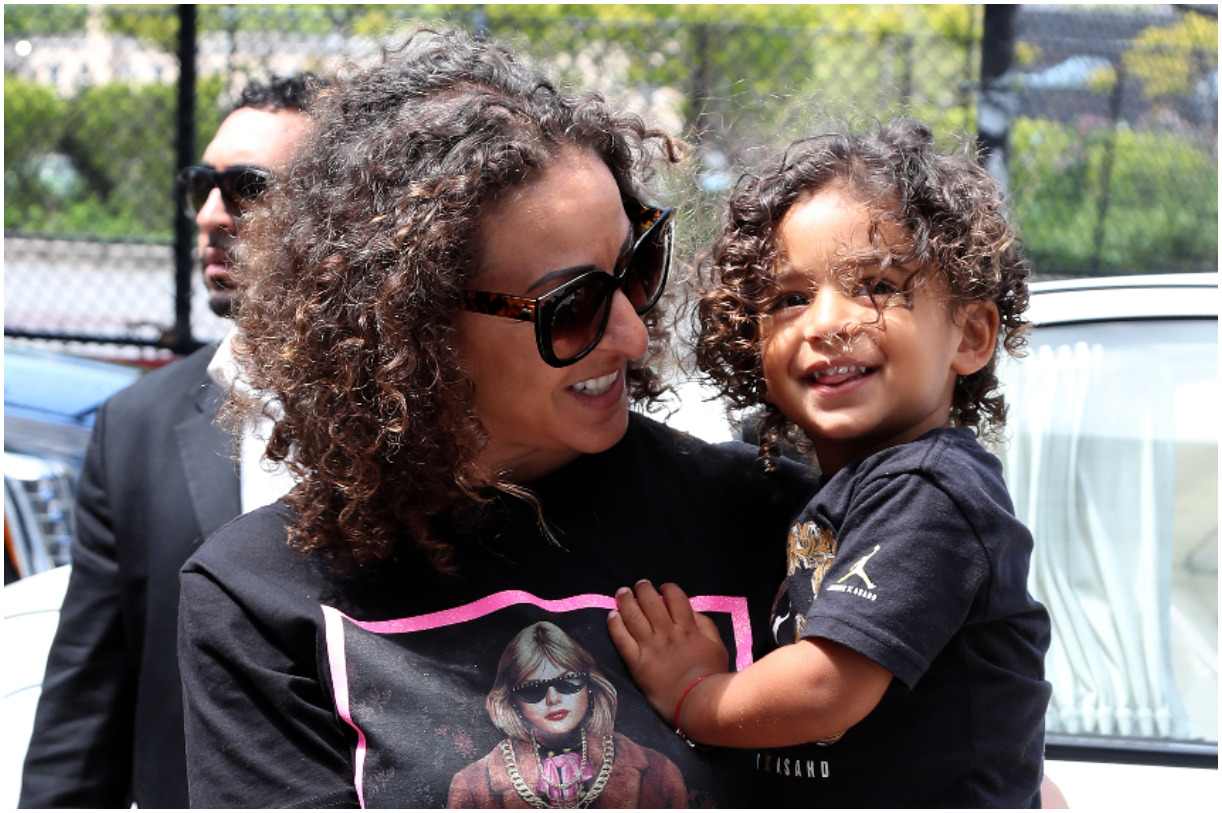 Nicole was born on December 7, 1975, in the US. In 2003, she got a BFA from Marymount Manhattan College. In 2005, Tuck got her masters in education from Fordham University.
In 2011, Nicole co-founded her own business, ABU Apparel, which is an apparel company.
But, in the last few years, Nicole is the unofficial manager of DJ Khaled. Additionally, she helps run the business side of things.
In 2018, Khaled and Nicole were spotted at the BET Awards, where DJ Khaled won Best Collaboration for his song "Wild Thoughts," featuring Bryson Tiller and Rihanna.
Father
His father is DJ Khaled, an American/Palestinian radio personality, record producer, DJ, author, and record label executive.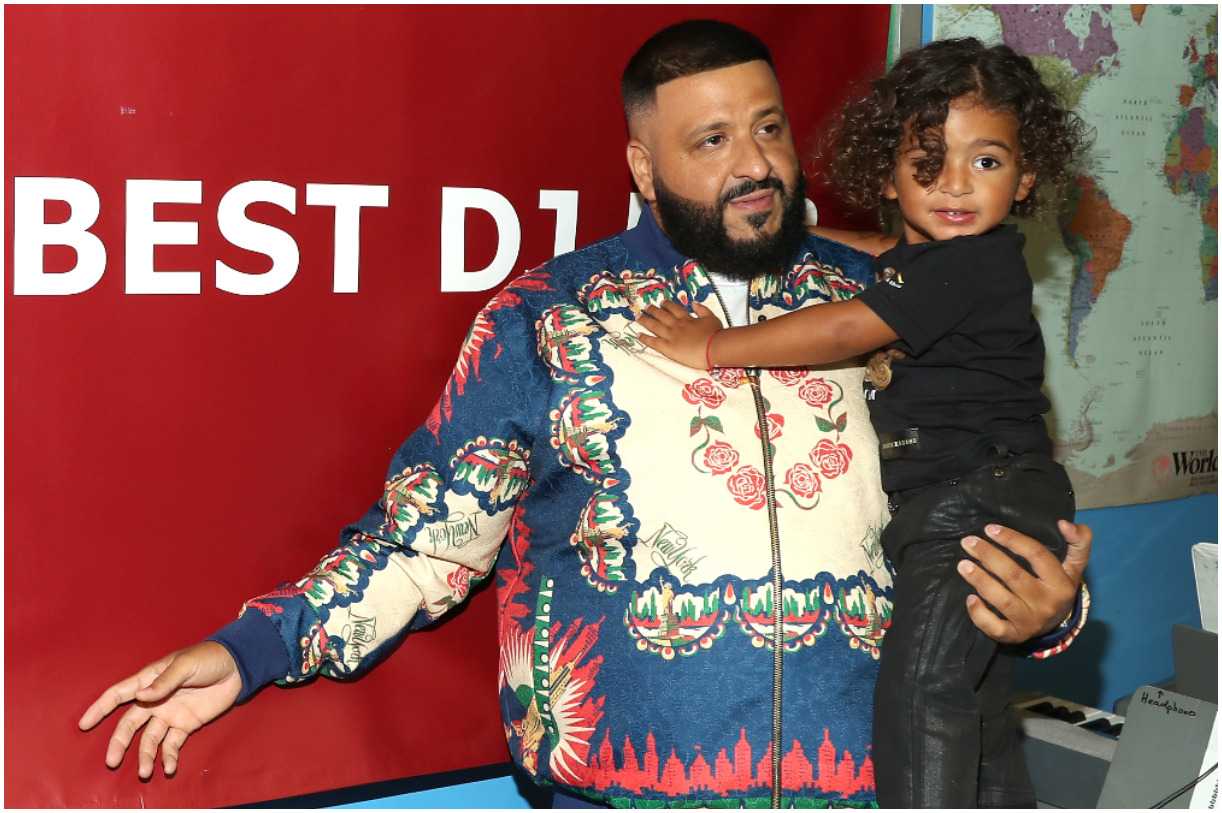 In his words:
"I am a music mogul, I am a producer, I am a DJ, I am an executive, I am a CEO and I am an artist."
Khaled began his career as a Florida radio DJ in the 1990s.
In 2012, he received a Grammy nomination for Best Rap/Sung Collaboration for the song "I'm the One."
His first solo album, entitled – "Listennn…the Album," was released in June 2006, under Koch Records. During an interview, he said:
"I went to Koch because I like dealing with the underdogs."
Khaled also said:
"It's not like when you're dealing with the big companies and you have to find out who's doing what."
In 2009, Khaled was appointed the president of Def Jam South, the southern division of Def Jam Recordings.
In 2010, he released the single "All I Do I Win."It went double platinum and featured Snoop Dogg and Ludacris.
In 2013, he released an album called – "Kiss the Ring." Guests on this album are:
Wale;
Mavado;
Big K.R.I.T.;
T-Pain;
Kendrick Lamar;
French Montana;
J. Cole;
Future;
T.I.;
Wiz Khalifa;
Tyga;
Nas;
Mack Maine;
Plies;
Kirko Bangz;
Ace Hood;
Jadakiss;
Kanye West;
2 Chainz;
Big Sean;
Meek Mill;
Rick Ross.
He announced that he would debut French Montana's new mixtape on February 14, 2016.
READ MORE: Who is Catfish Cooley?
On October 23, 2016, he welcomed his son named Asahd Tuck Khaled. Even before his son was born, DJ Khaled made known to fans that he was gonna spoil him. During an interview by People, he stated:
"I want to spoil our kids and give them everything."
DJ Khaled later added:
"There's no limit to the spoiling that I'm going to do. I'm going to spoil them to the minute they in my hands. I'm going all out."
When the superstar was asked about his lovely wife's feelings on documenting the birth of his son online, Khaled declared:
"I'm going to talk to the doctor and if the doctor says everything is gonna run smooth, meaning that we wanna make sure that the queen [his wife] is right and my son is right."
Khaled continued:
"If it's running smooth where I can just do my thing, I'm Snapchat the whole thing."
On March 5, 2019, he announced his 11th studio album, titled – "Father of Asahd," which would be released in May 2019. It was released on May 17, 2019.
READ MORE: Leonard Ellerbe Net Worth
Instagram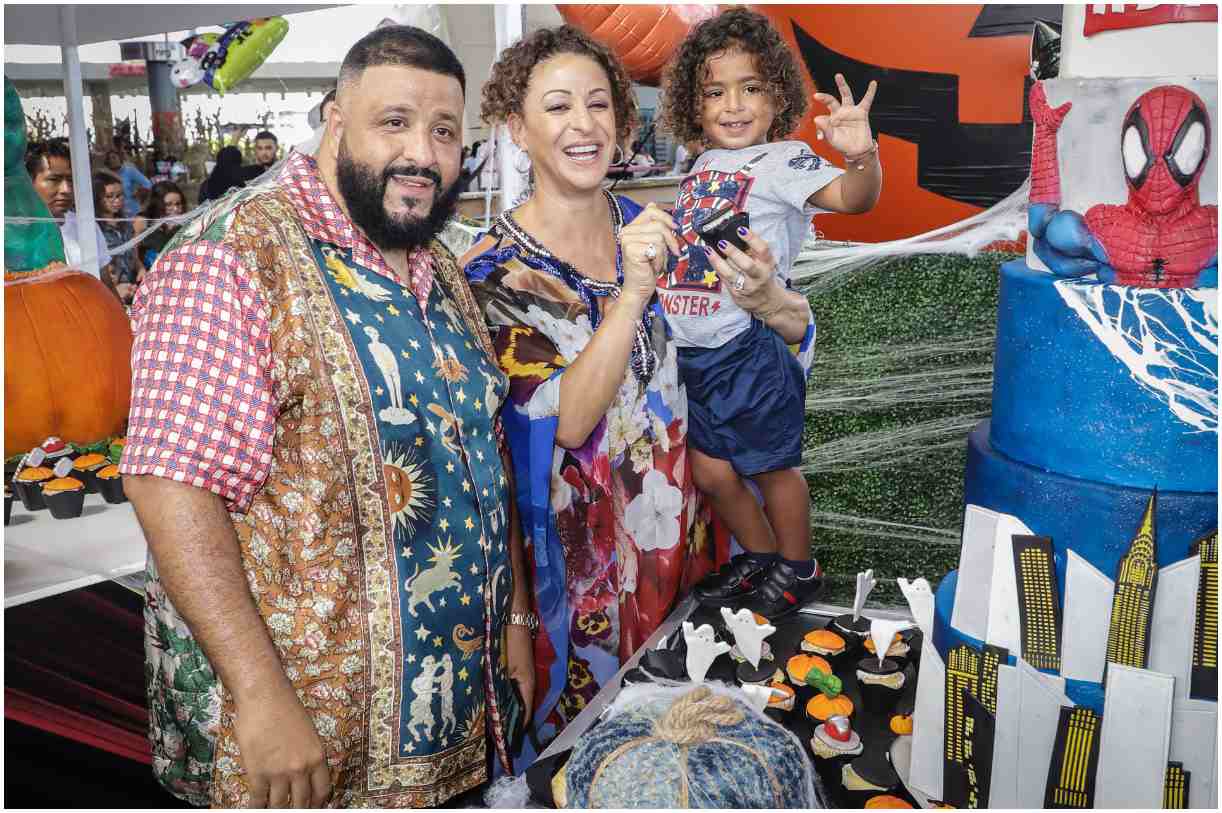 About 1 month after he was born, his father began sharing photos of him on his social media accounts. Currently, he has more than 1.6 million followers on Instagram.
Twitter
His Twitter account is followed by over 47,500 followers.
READ MORE: Bozoma Saint John Salary
Trivia
At just 3-months-old, Asahd attended "Music's Biggest Night" in his father and mother's arms. Additionally, Asahd wore a tailored David August tuxedo that can retail for around $3,700.
In 2018, on his birthday, DJ Khalid used the opportunity to announce a charity named – "Asahd's Initiative." This charity will:
"focus on enriching the lives of children by financially supporting programs focused on community needs, family values and youth entrepreneurship."
Asahd was held by musicians like Nicki Minaj and Future, as seen on the Snapchat and Instagram accounts of his father.
READ MORE: Ian Schrager Net Worth
Asahd Khaled – Net Worth
For his first birthday, his father gave his son a $100,000 rose-gold watch, which was encrusted with 600 diamonds. Furthermore, DJ Khaled invited all of his celebrity friends to one of the most exclusive Miami clubs.
Moreover, he is regularly decked out in Jordan sneakers, Gucci suits, and his $100,000 watch. Also, he has a collaboration with Nike Air Jordans.
Asahd is listed as executive producer of his father's 10th album, Grateful.
Therefore, Asahd Khaled has an estimated net worth of $300,000.
His father, DJ Khaled, has a net worth of $75 million.
READ THIS NEXT: Who is Rich Koz?
References

https://www.billboard.com/dj-khaled-nipsey-hussle-higher-zane-lowe-interview
https://www.cbsnews.com/dj-khaled-interview-how-it-felt-working