Rob Bell is an American religious leader, author, and public speaker, who toured in 2007 for his book – Sex God: Exploring the Endless Connections between Sexuality and Spirituality.
Bell also wrote the NY Times bestseller – "Love Wins" and founded Mars Hill Bible Church in 1999.
Biography
He was born on August 23, 1970, in the US, as the son of Federal Judge Robert Holmes Bell. His father assumed inactive senior status on January 31, 2017.
In 1992, Bell earned a bachelor's degree in Psychology from Wheaton College. Later, Rob graduated from Fuller Theological Seminary. During his time at Fuller Theological Seminary, he was a youth intern at Lake Avenue Church.
Mars Hill Bible Church
In February 1999, Rob founded Mars Hill Bible Church, an American non-denominational Christian megachurch that is located in Grandville near Grand Rapids.
Under his leadership, Mars Hill Bible Church was one of the fastest-growing churches in the United States.
As of March 2011, Sunday attendance numbered about 10,000 people.
On September 22, 2011, about six months after the publication of his book "Love Wins," Rob told the congregation that he would be stepping down.
During an interview, Bell said:
"The people at Mars Hill were unbelievably supportive and encouraging."
Rob went on to say:
"Even when we said we were leaving they were incredibly gracious and kind and loving and cheered us on: 'Go do it.'"
In 2011, he was named on the Time Magazine list of the 100 Most Influential People in the World.
TV Show
On December 21, 2014, he started The Rob Bell Show, a TV talk show that premiered on Oprah's OWN network.
The television show is part of Oprah's 'Super Soul Sunday' programming strand.
The theme of the first episode was Colossians 1:20, especially the idea of "the reconciliation of all things."
Documentary
There is a documentary about Rob called 'The Heretic' which was released in 2018.
Podcast
Bell hosts the weekly podcast, named – "The Robcast." In 2015, iTunes named his podcast as one of the best.
Books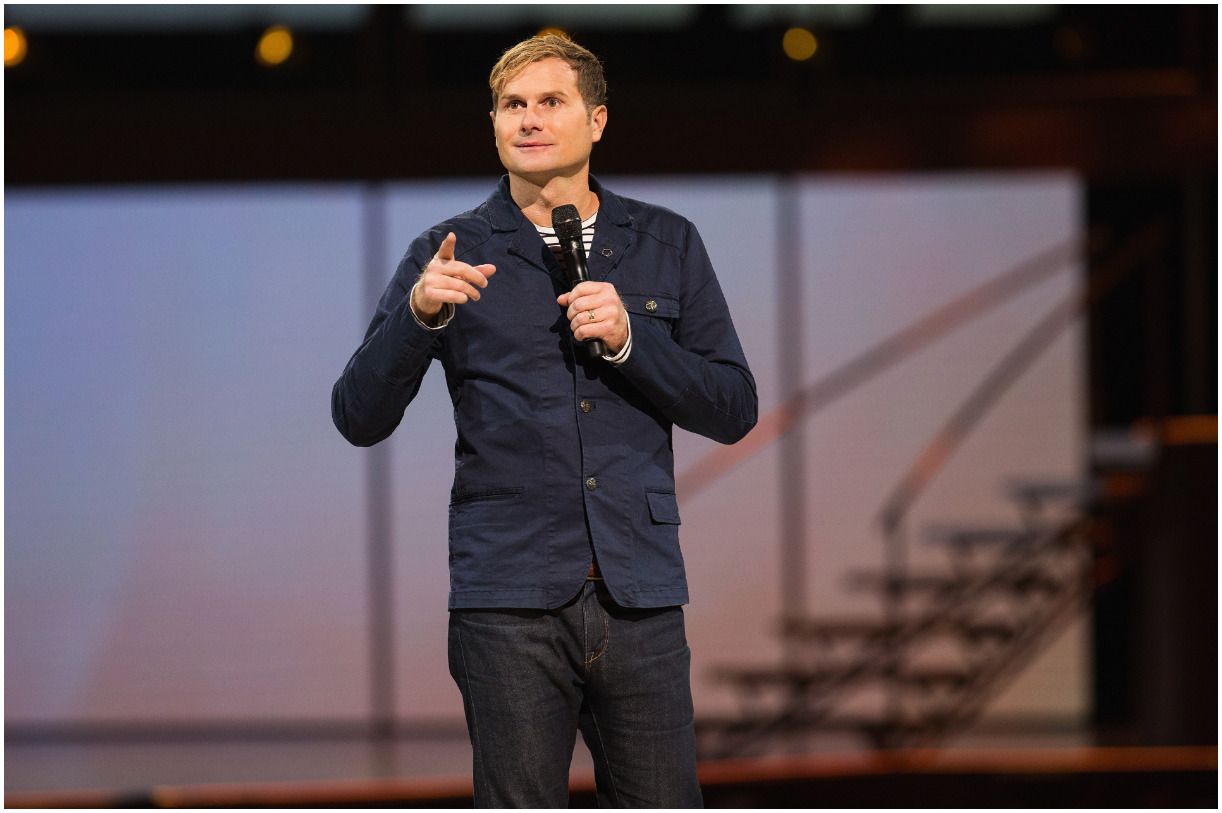 On March 15, 2011, Rob published a book titled – "Love Wins: A Book About Heaven, Hell, and the Fate of Every Person Who Ever Lived."
In the book, he questions whether hell exists as a place of eternal torment.
The book begins:
"Really? he recalls thinking. Gandhi's in hell? He is? We have confirmation of this? Somebody knows this? Without a doubt?"
In the book "Love Wins," Rob also suggests that the redemptive work of Jesus may be universal, meaning that every person who ever lived could have a place in heaven. In addition, Bell accepted gay cohabitation and fronted gay rights in the church.
His book was harshly criticized by many Christian leaders, such as John Piper.
Albert Mohler Jr., president of Southern Baptist Theological Seminary, said about the book:
"He (Rob) also argues for a form of universal salvation."
Albert Mohler Jr. continued:
"Once again, his statements are more suggestive than declarative, but he clearly intends his reader to be persuaded that it is possible – even probable – that those who resist, reject, or never hear of Christ may be saved through Christ nonetheless."
Even though many Christian bookstores refused to stock it, the controversy helped make "Love Wins" a best-seller.
Other books published by Bell are:
What Is the Bible?;
How to be Here;
The Zimzum of Love: A New Way of Understanding Marriage;
What We Talk About When We Talk About God;
Drops Like Stars: A Few Thoughts on Creativity and Suffering;
Jesus Wants to Save Christians: A Manifesto for the Church in Exile;
Sex God: Exploring the Endless Connections between Sexuality and Spirituality;
Velvet Elvis: Repainting the Christian Faith.
Wife
Rob Bell is married to Kristen Bell.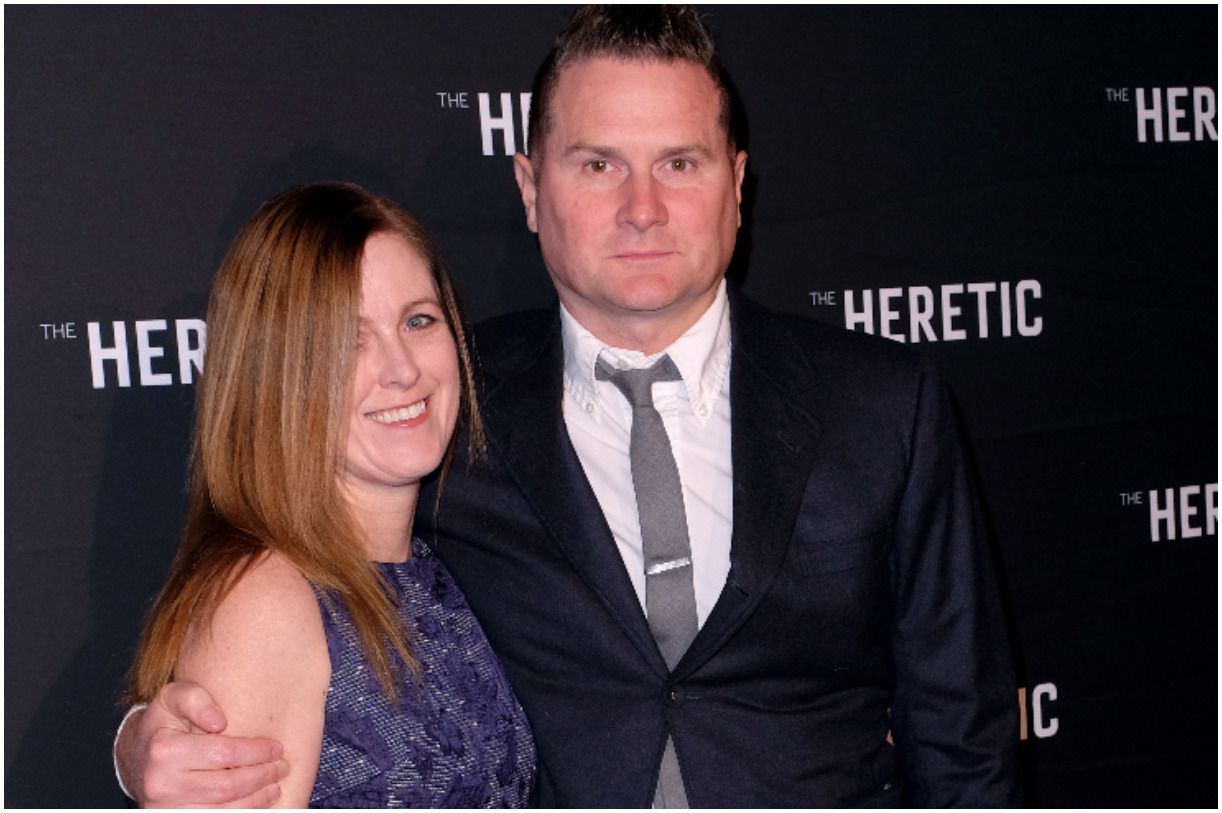 During a 2013 interview, Rob declared:
"I am for marriage. I am for fidelity. I am for love, whether it's a man and a woman, a woman and a woman, a man and a man…"
Bell added:
"And I think the ship has sailed. This is the world we are living in and we need to affirm people wherever they are."
Children
The couple has three children.
READ MORE: Jamie O'Brien Net Worth
Quotes
"I affirm the truth anywhere in any religious system, in any worldview. If it's true, it belongs to God."
"The radical is the person who went back to the source."
"The very nature of sacrificial love is that you give yourself away for the good of another."
"Heaven is full of people God loves, whom Jesus died for."
"I don't actually use the word 'Christian' much, because I think Jesus would be mortified that a religion with very strong codes of in-and-out had started in his name."
"The Bible is as much about the absence of God than the presence of God."
"I never spent a minute wondering whether I'm in or out."
"The Bible is a collection of stories that teach us about what it looks like when God is at work through actual people."
READ MORE: Is LeJuan James married?
Trivia
In June 2007, he toured Ireland and the UK with a series named – "Calling All Peacemakers." Bell has also toured with Oprah Winfrey.
Rob usually attracts an earnest crowd of young adults, full of questions about the church.
Rob said that he encourages churches to welcome gay members and allow them to be ordained. In addition, Bell said that he would conduct a same-sex ceremony. He stated:
"We believe people should not be denied the right to have someone to journey with."
In July 2012, he spoke at Viper Room, a nightclub in California.
From 1995 to1997, Bell formed a band named – "Big Fil" that released two CDs.
Another famous Christian leader is Le'Andria Johnson.
READ MORE: Jenn Tracker Net Worth
Rob Bell – Net Worth
Bell earned most of his wealth from founding Mars Hill Bible Church as well as selling his books. Some of his books are – Everything is Spiritual, Drops Like Stars, Jesus Wants to Save Christians, Sex God, Velvet Elvis, The Zimzum of Love, What We Talk About When We Talk About God, and Love Wins.
In addition, he earns money from his TV show and from selling tickets to his speaking tours. For instance, his "Everything is Spiritual" national speaking tour was sold out.
Therefore, author Rob Bell has an estimated net worth of $1.5 million.
READ THIS NEXT: Who is Nice Peter?