What is Claressa Shields' net worth? Is Claressa Shields married?
Introduction
Claressa Shields (birth name – Claressa Maria Shields) is an American professional boxer who holds two Olympic gold medals in the women's middleweight division.
In June 2018, Claressa became the unified world champion in two weight classes.
Biography
Shields was born on March 17, 1995, in Flint, Michigan, USA, to Bo Shields and Claressa Maria Shields.
Her mother abused alcohol and struggled to keep a job. Claressa said to Bleacher Report about her mother: "My mom was an alcoholic. A lot of days, we went without eating."
When Claressa was two years old, her father went to prison for a breaking-and-entering conviction.
Her siblings are Dusable Lewis, Artis Mack, and Briana Shields.
She was sexually abused at age 5. Shields admitted to being sexually abused and raped in August 2012.
According to MLive, Claressa's trainer, Jason Crutchfield, said in an interview: "I told her she needs to take on a public image role (for this) because it might be her calling." Jason Crutchfield went on to say: "Somebody might be getting raped and scared to say something, so I told her that she can help somebody."
Her abuser was never publicly identified or charged. She said about her abuser: "I think it bothers him more than it bothers me to know that he tried to break me and he couldn't."
At age 11, Claressa took up boxing after hearing her father talk about Laila Ali, the daughter of Muhammad Ali.
At age 13, Shields got baptized. She said for NBC 25 News: "I've always been a Christian. I was born and raised in the church." Claressa later added: "I got baptized when I was 13 because of boxing. You have to keep that faith throughout the struggles, the obstacles, the tribulations."
At age 16, Claressa trained for the Olympic Trials to be part of the first US women's boxing team.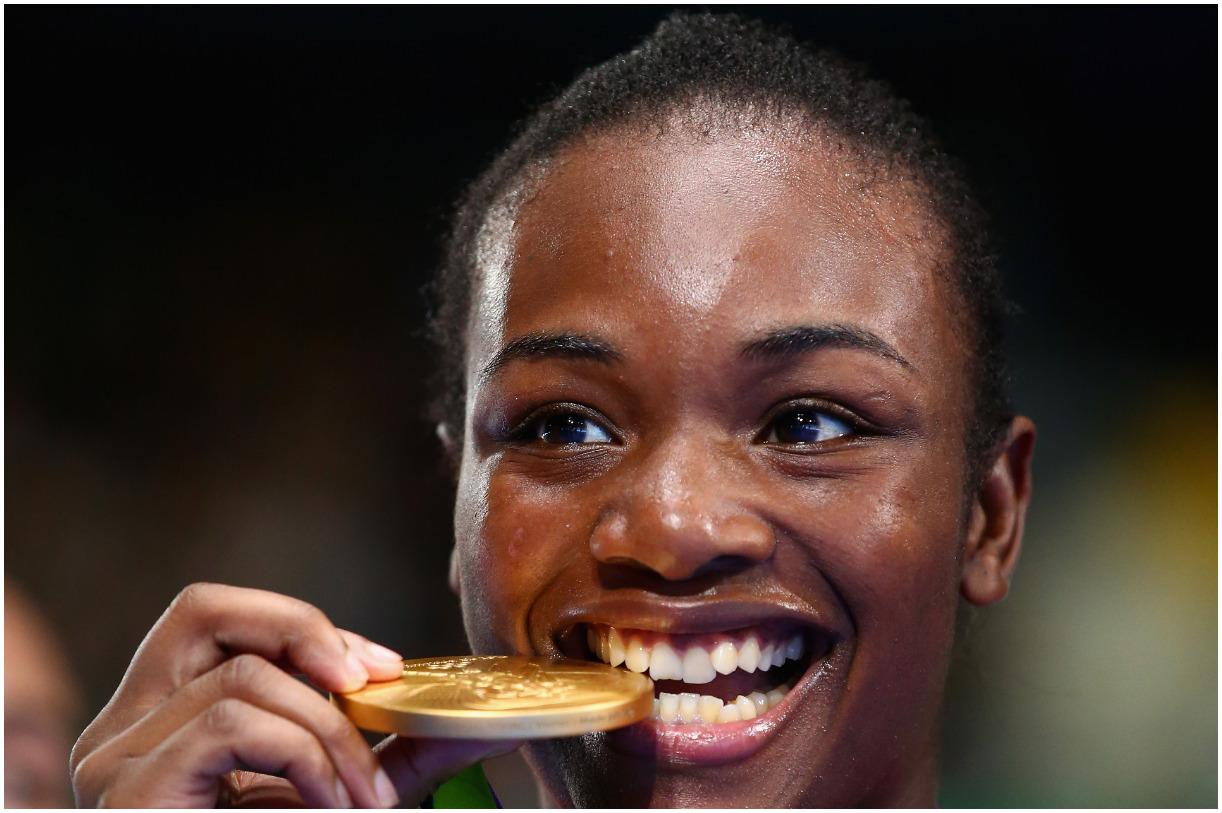 Shields won her weight class at the Women's Elite Continental Championships in Cornwall, Ontario, in April 2011.
At age 17, she became the first US woman to ever win a gold medal in boxing at the 2012 London Olympics. At the 2012 Olympic Trials, Shields defeated:
Pittsburgh's Tika Hemingway;
the 2010 world champion, Andrecia Wasson;
the reigning national champion, Franchón Crews-Dezurn.
In 2014, she won the World Championship gold medal.
In 2015, Shields won the gold medal in the light heavyweight event at the Pan American Games.
In 2016, Claressa won the gold medal in the women's middleweight division at the Summer Olympics in Rio.
She went pro in November 2016. Her first pro win was against Franchón Crews-Dezurn, an American professional boxer who was signed by Golden Boy Promotions in June 2019. Another professional boxer affiliated with Golden Boy Promotions is Ryan Garcia.
Shields won the vacant IBF super-middleweight belt and the WBC super-middleweight belt after she defeated Nikki Adler on August 4, 2017, in Detroit.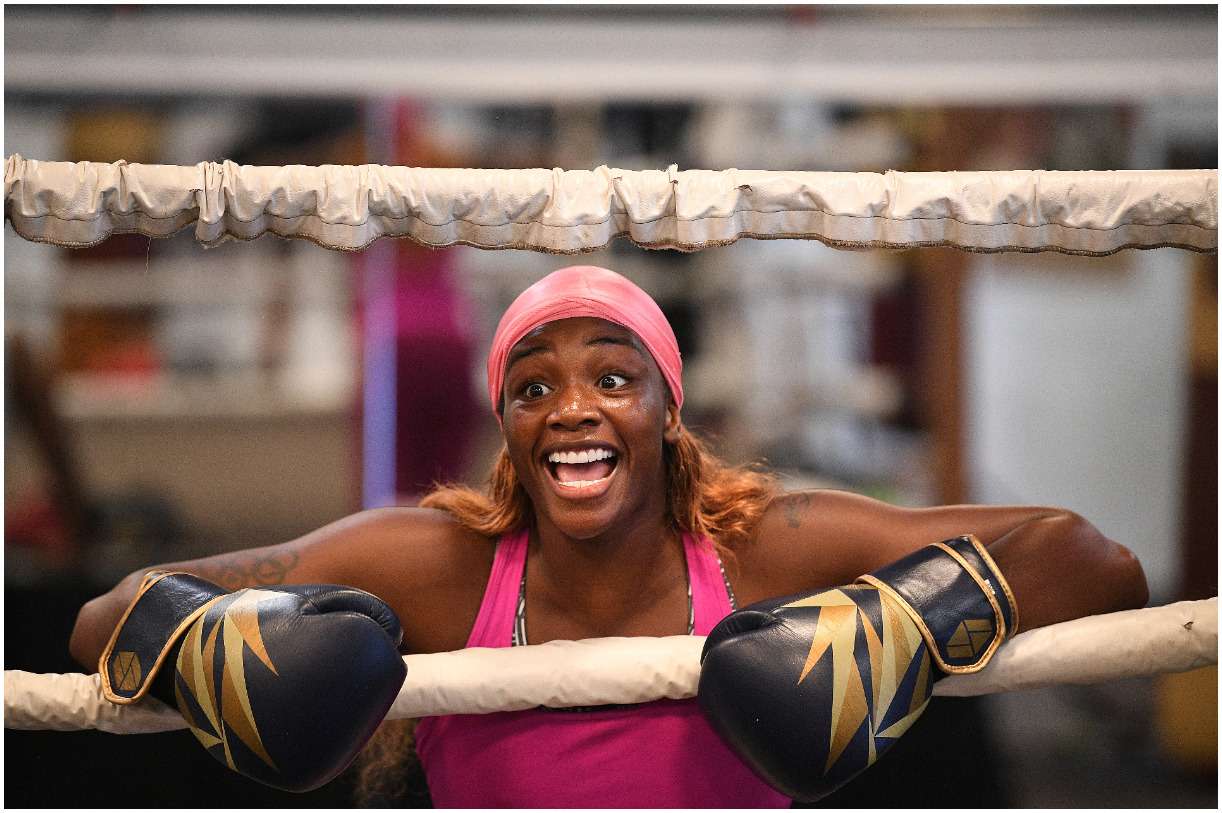 She was inducted into the USA Boxing Alumni Association's Hall of Fame in 2018.
Claressa won the WBA and IBF middleweight belts after she defeated Hanna Gabriel by unanimous decision on June 22, 2018.
Shields became the undisputed women's middleweight world champion, unifying the WBC, WBA, IBF, and WBO middleweight titles after she defeated Christina Hammer by unanimous decision on April 13, 2019.
After the match, Claressa said: "I'm just the undisputed champion." Shields continued: "I am great as I think I am, and I've been able to prove it by taking on these big challenges and beating these girls who they say cannot be beaten."
Shields became the fastest ever to win titles in 3 divisions, male or female in history, after she defeated Habazin on January 10, 2020, by unanimous decision, 100-89, 100-90, and 99-89.
In March 2021, Claressa won a match against Marie-Eve Dicaire by unanimous decision.
In June 2021, Shields beat Brittney Elkin in the Professional Fighters League match in Atlantic City. "I feel like I am dreaming," Claressa said afterward.
Movie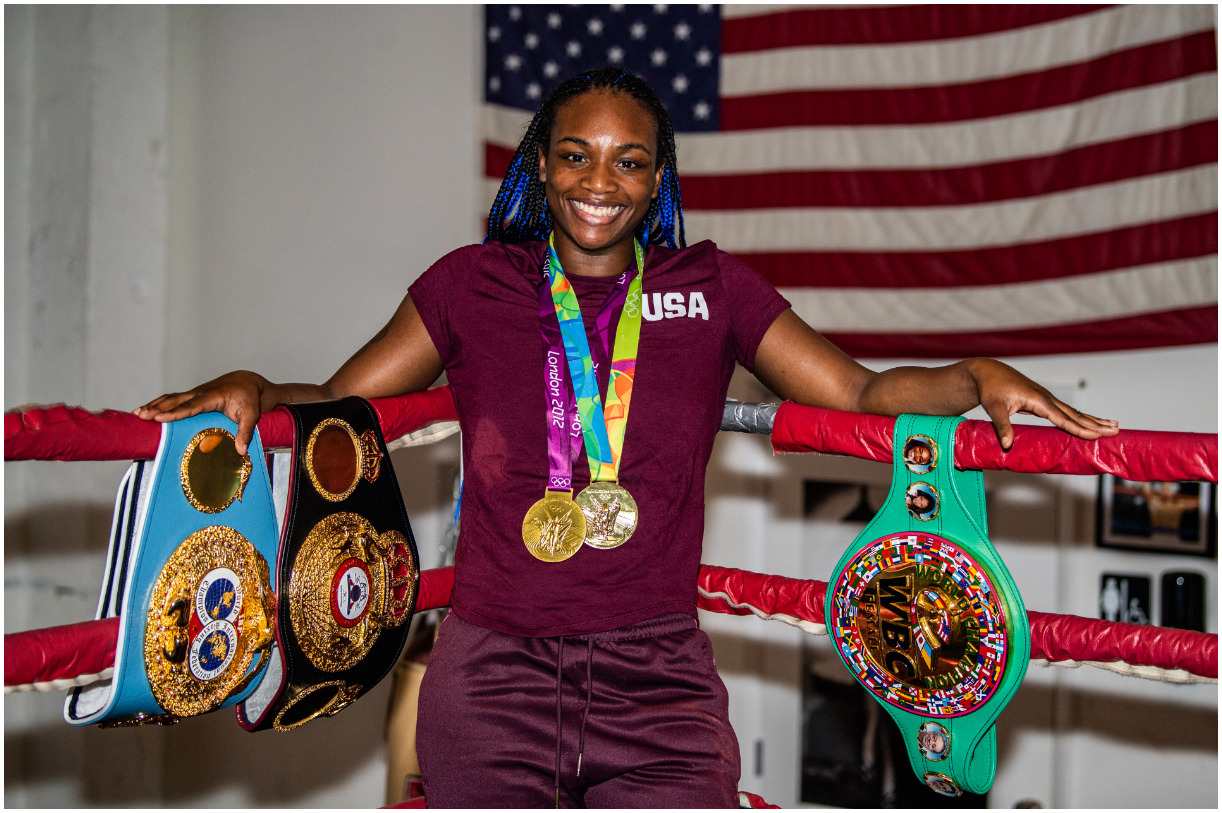 In 2016, Universal Studios acquired the rights to produce Claressa Shields movie based on her life. She said: "I'm excited, and now all I can think is, 'Who's going to play me in the movie?'"
Boyfriend
Claressa Shields is dating Tony Richardson.
Height
Shields is 5 ft 10 in (178 cm) tall.
Weight
Claressa weighs about 75 kg.
READ MORE: Katelyn Ohashi Net Worth
Quotes
"I'm not the only person that has been molested and raped at the age of five."
"The biggest motivation for me is becoming a three-division world champion faster than any other boxer, male or female."
Trivia
Claressa is an ambassador for Up2Us Sports.
In 2014, she attempted to adopt her cousin's daughter.
Other famous professional boxers are Vinny Pazienza, Gegard Mousasi, and Abner Mares.
Claressa Shields – Net Worth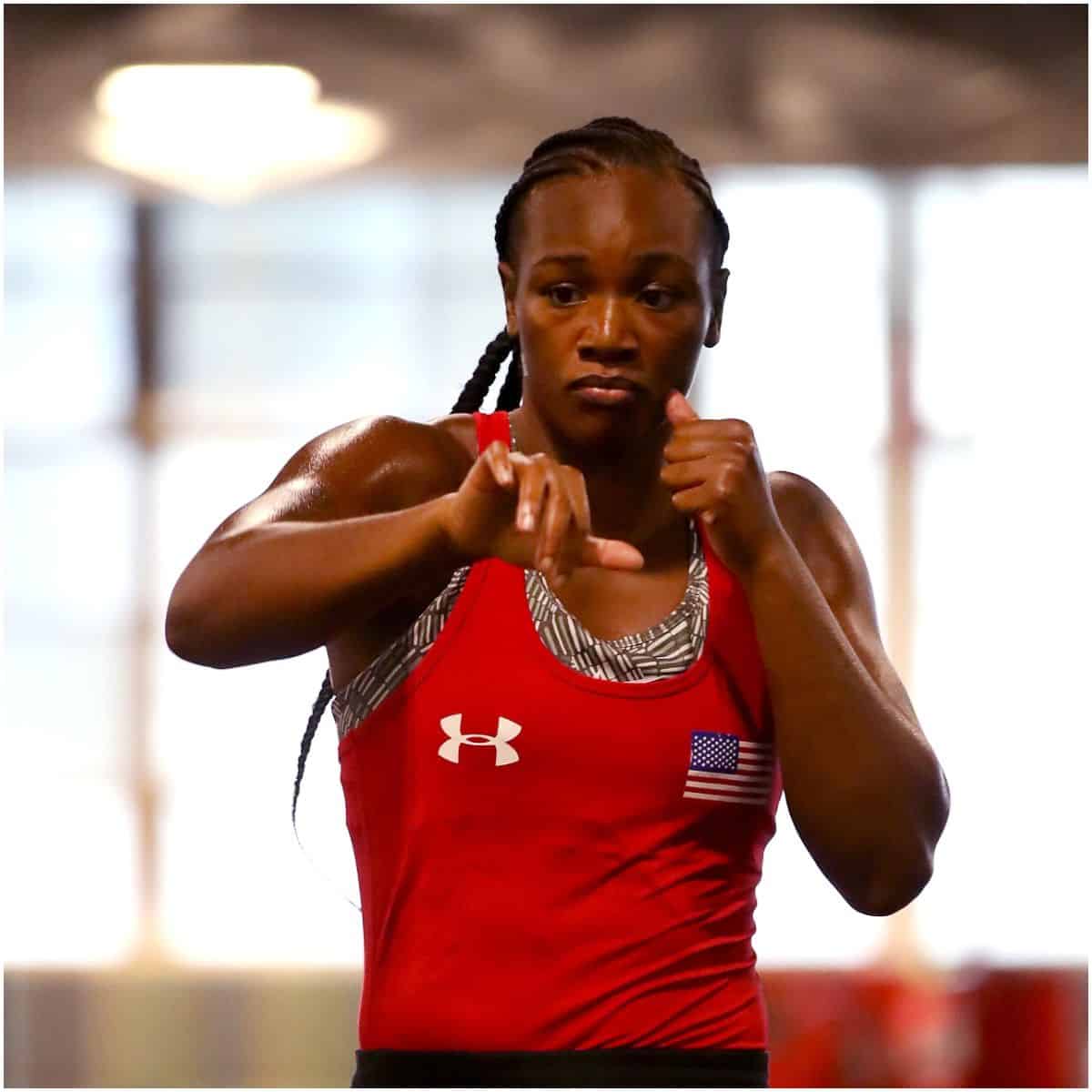 Shields earned most of her wealth from being a professional boxer and winning an Olympic title twice in a row.
Claressa is one of only seven boxers in history to hold all four major world titles in boxing – WBO, IBF, WBC, and WBA – simultaneously.
For her win against Habazin, Claressa was guaranteed $300,000.
In 2017, she signed a promotional agreement with Salita Promotions. Mark Taffet, Claressa's co-manager, said: "Salita Promotions is to be commended for their commitment to Claressa Shields." She said: "I thank Salita Promotions for the commitment they have shown to me."
Additionally, she makes money from sponsors. For example, she acted in a Walmart ad directed by Dee Rees in 2018.
Claressa made her MMA debut at PFL 4 in June 2021
Therefore, American professional boxer Claressa Shields has an estimated net worth of $4 million.
READ THIS NEXT: Who is Eddie the Eagle?